For a long time, naturism has invariably been connected to camping. It made perfect sense within the philosophy. Naturists wanted to spend most of their time outside, absorbing the sunshine and being as close as possible to nature. Personally, we love camping. For exactly those reasons. But along the way, we've learned that definitely not every naturist is interested in spending the weekends or holidays on a campsite. Or, let's rephrase that, on "the idea of a campsite".
Campsites vs naturist campsites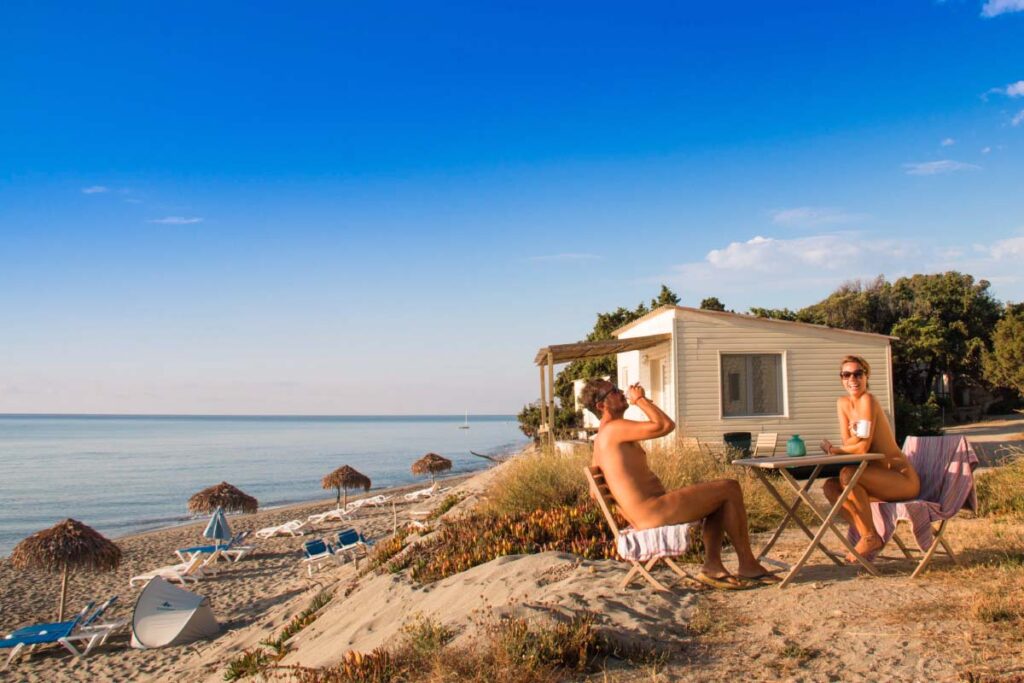 Back to basics or camping deluxe?
We are the kind of traveler that often enjoys the journey more than the destination. That's probably the reason why we have been "on the road" for the last 4 years. Also during our previous trips, we liked to travel from one place to another. Bringing our own accommodation often seemed the easiest and most economical solution to do so.
The freedom of our tent
To us, a tent has always been a symbol of freedom. Although there are strict rules for wild camping, it does feel like you can put up your temporary home wherever you want. Tent pitches are often the nicest spots at campgrounds because they don't need to be large, easily accessible, or 100% flat. Tents are also the closest you can get to nature without the risk of being disturbed in the middle of the night by a rainstorm or a mosquito attack. And when we want to move on, we just pack our stuff and leave without a trace. Back in 2017, we hitchhiked all the way from Croatia to Greece with our tent, our home, in our backpack. That's freedom.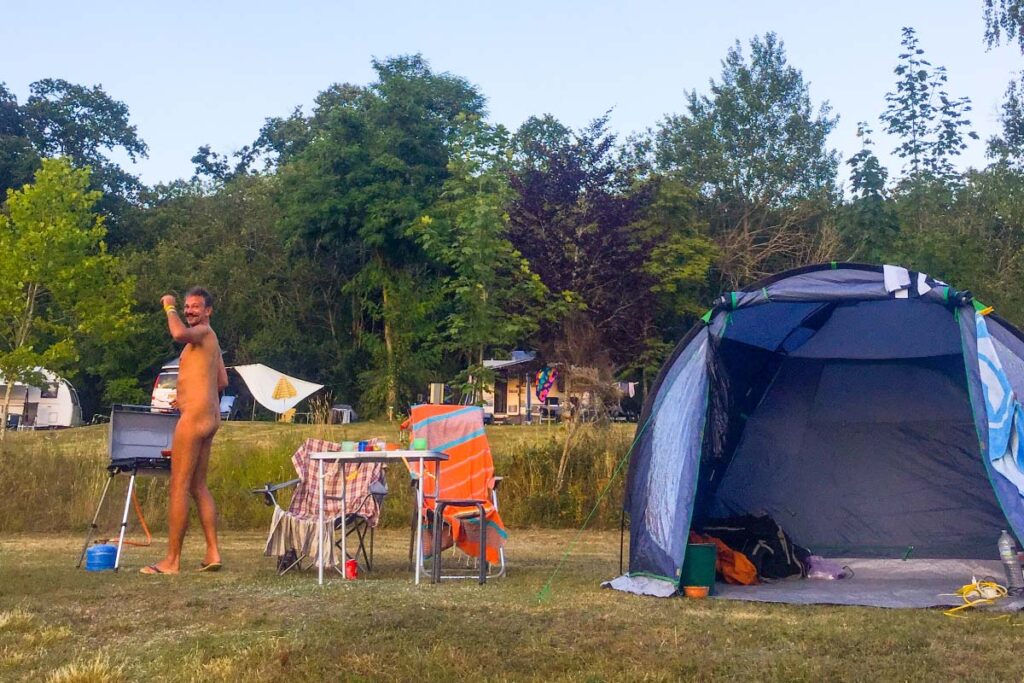 RV, camper, and caravan
Mobile homes and chalets
For a more luxurious camping experience without having to bring your own accommodation, many naturist campsites provide a number of rental accommodations. Often in the form of mobile homes and chalets. Although the terms are often interchanged, mobile homes mostly refer to the plastic structures that always make us feel as if we ended up staying in a Barbie Dream House. Luckily, we still have to encounter a mobile home that's painted in pink.
Chalets, on the other hand, are often made of wood and give a more rustic and natural feel. Although this is completely personal. You'll find mobile homes and chalets in all different sizes, and they are perfect to accommodate whole families.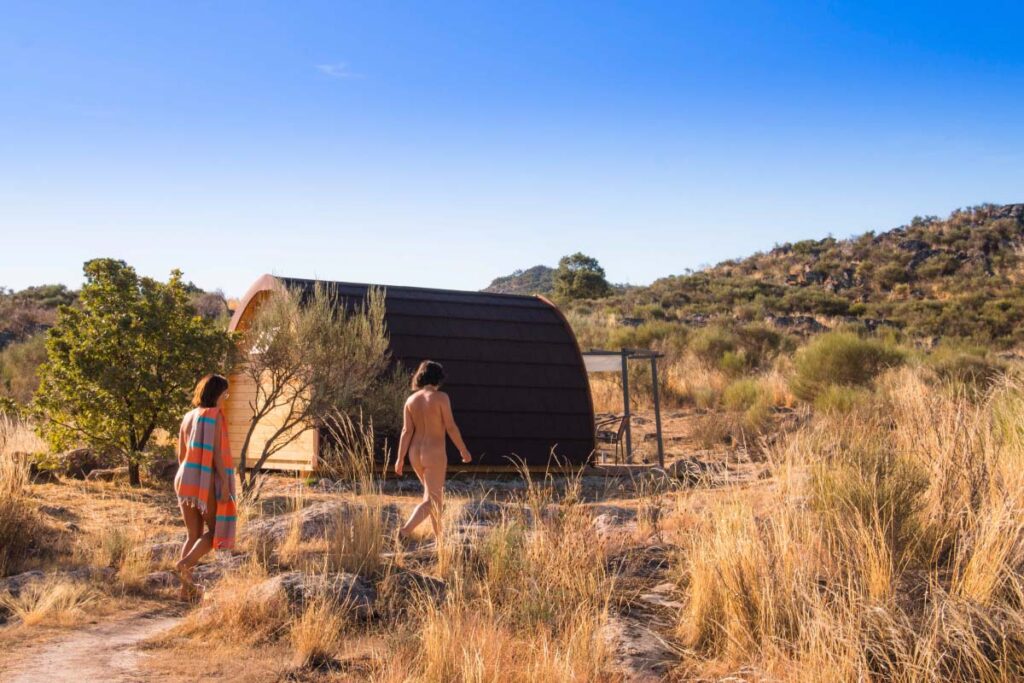 Glamping and next-generation rentals
Only quite recently, we found a reason to leave our tent behind. We discovered glamping and absolutely love it. It combines the best of two worlds: Glamping tents are still tents, you still hear the sounds of nature and feel very much connected to the outside. But they come with a kind of luxury that your iglo-tent could never provide. Like a real bed and sometimes a shower, a kitchen, or heating. And most of all, they come with lots of space to move around.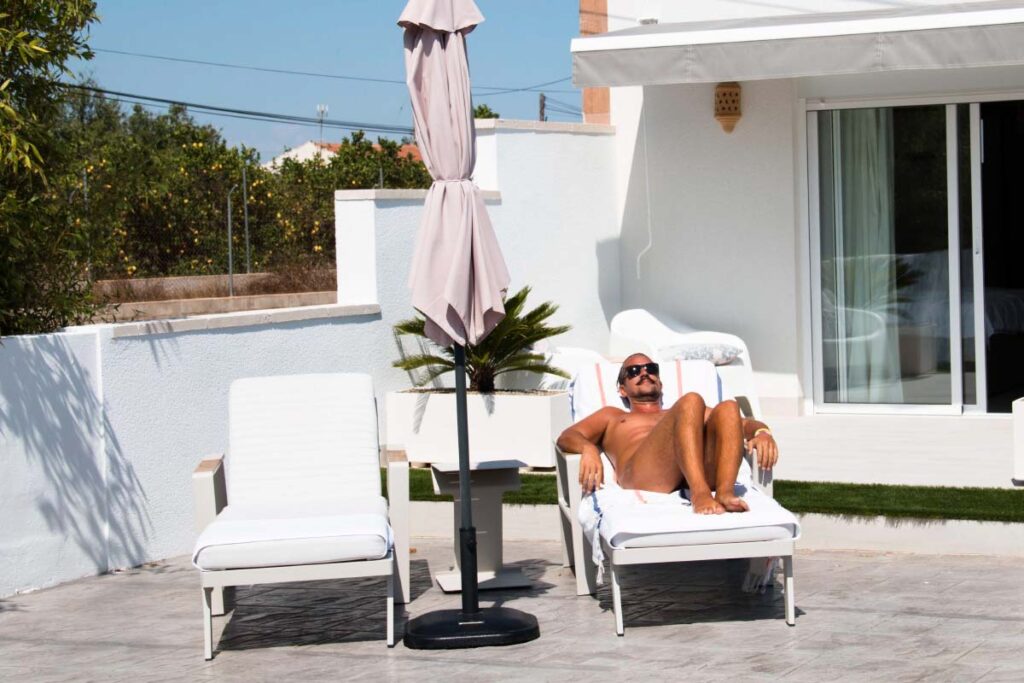 Naturist (boutique) hotels
We hope that meanwhile, we've convinced you that naturist campsites can be much more than a field divided into squares where you put down your tent or camper. But they can never provide the luxury or atmosphere of a hotel. Hence, the growing popularity of naturist hotels. Especially boutique hotels are much in favor, as they also add a personal touch and are often built in a style that's typical for the region.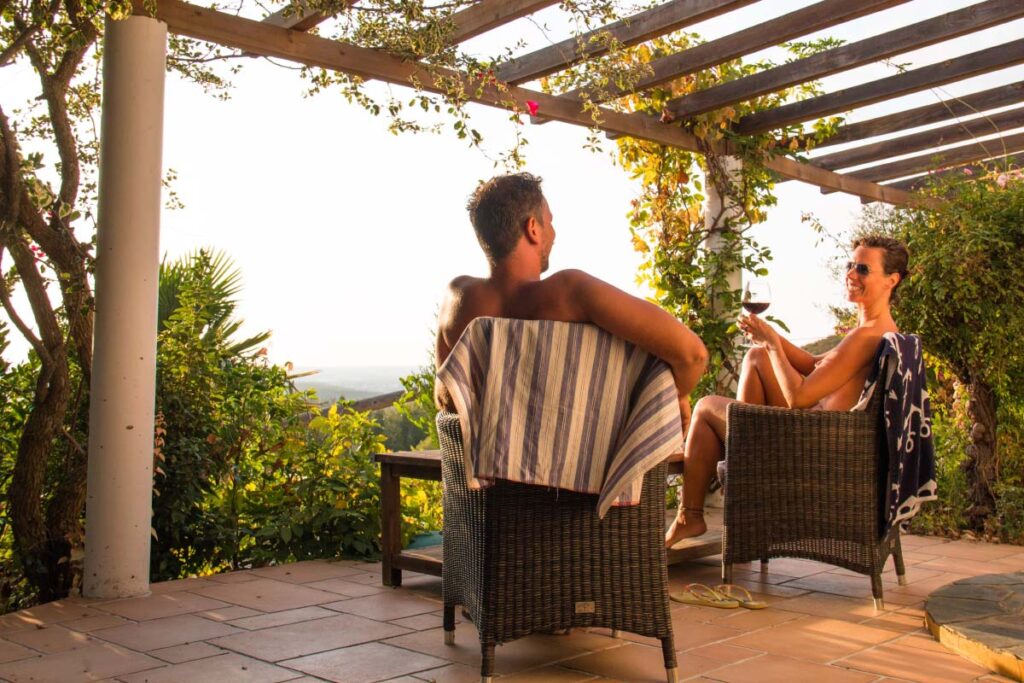 Naturist BnB and guesthouse
Also increasingly popular are the naturist bed and breakfasts. These are basically a smaller version of the naturist boutique hotels, with often only a handful of rooms. Given the privacy and the personal touch, bed and breakfasts are great for beginning naturists who are not sure yet whether they will feel comfortable among tens or hundreds of other naked people.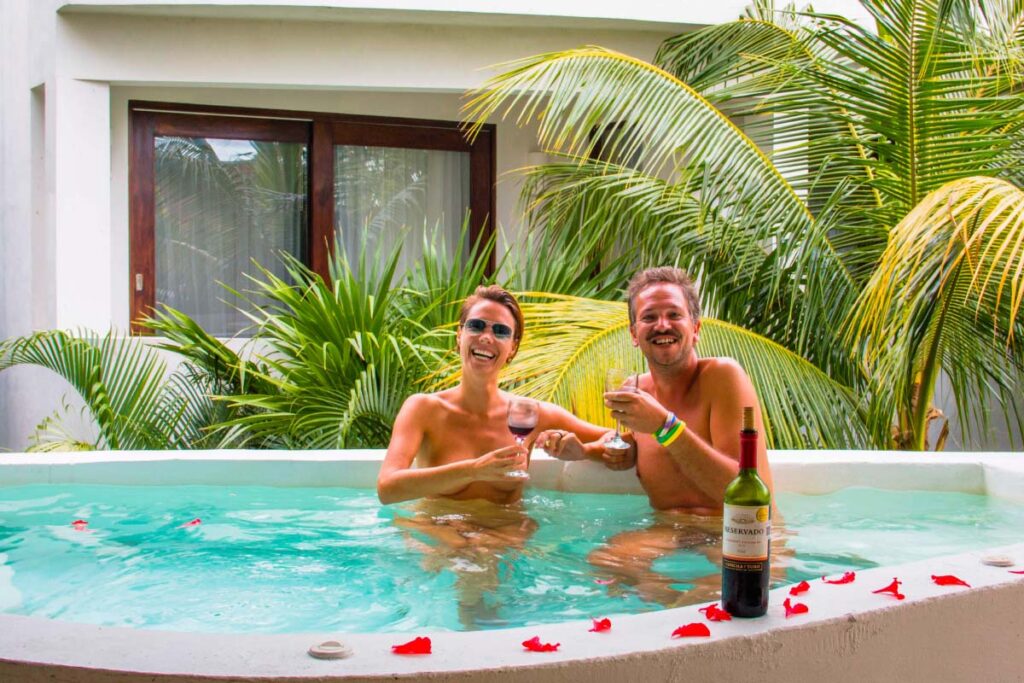 All-inclusive naturist resorts
Some naturists question how these huge concrete structures and the mass consumption that takes place could ever be related to the philosophy of naturism. All-inclusive resorts are indeed quite the opposite of campgrounds. Nevertheless, some people do enjoy top luxury and being pampered around the clock and prefer to do so without having to wear clothes. Given the popularity of these resorts, there definitely is a market and we just think that it's great that the option is there for those who do prefer an all-inclusive naked vacation. It's probably not a surprise that these resorts are also popular for naturist honeymoons.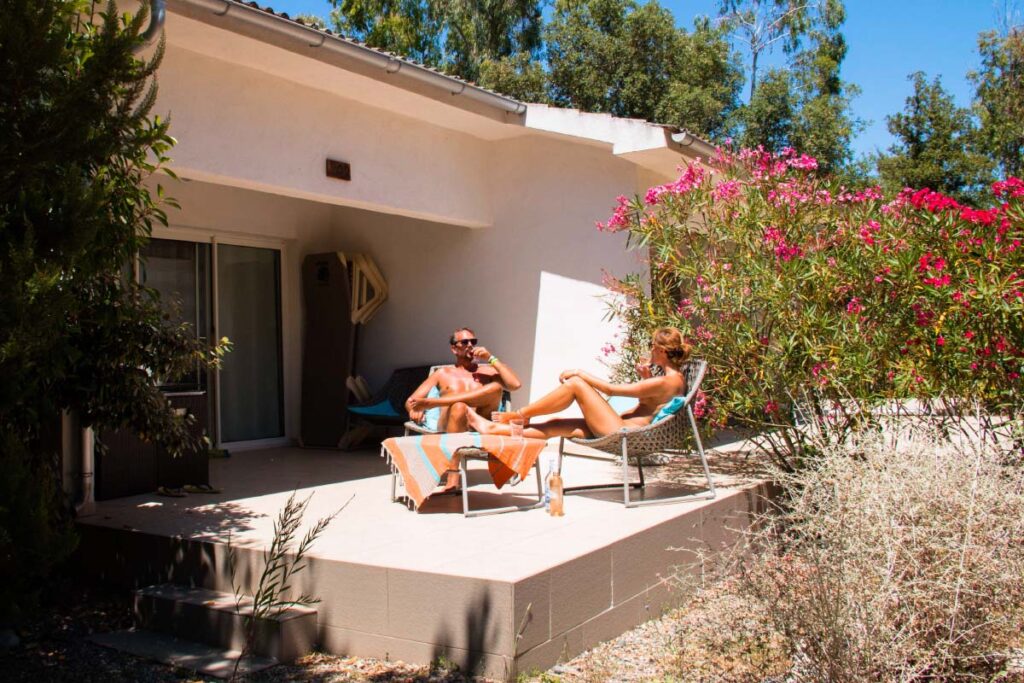 Self-catered naturist apartments and villas
Private naturist accommodations