Last week, Cleo from
Topless Topics
announced that she's throwing in the towel. Although we should rather say that she'll wrap it around. For the longest time, Cleo has been promoting gender equality and the right for women to be top-free on pretty much every social medium out there. But one after the other kicked her out and shut her down. Why? Because she leads her movement by example. In all her content, she would be bare-chested. Sometimes talking about the right to free the nipple, other times about completely random topics, with the hope that people would finally get used to seeing a half-naked woman and not immediately think about sex.
Cleo will continue her fight for gender equality, but she will do so following the rules of Silicon Valley. Meaning either clothed or blurred on any of the mainstream social media.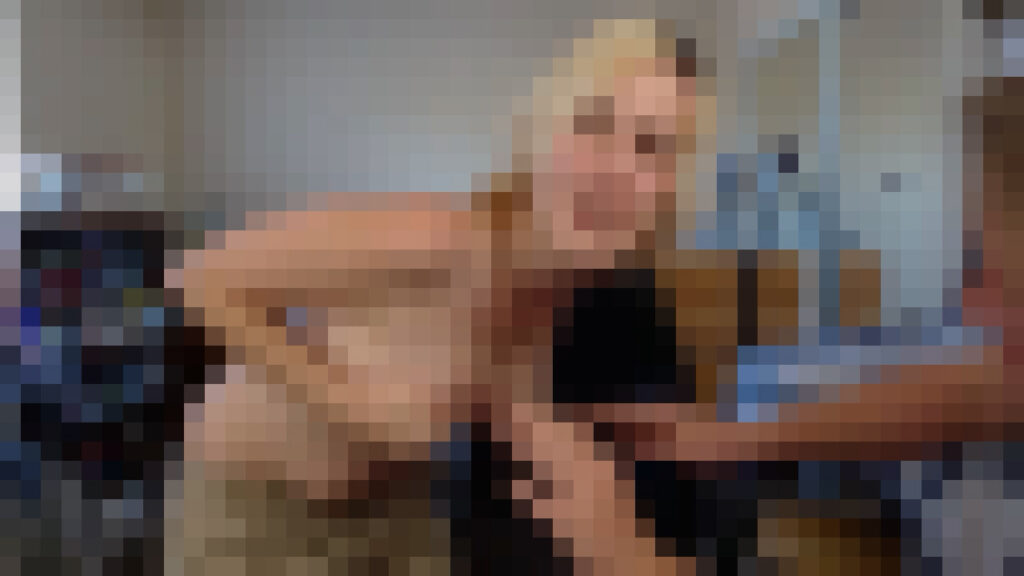 Censorship on social media
Everyone who creates content that includes some sort of nudity is always walking on a thin chord when it comes to social media. We've personally spent a fair amount of time in Facebook jail and had our account on Instagram banned several years ago. And let's be honest, the number of "sensitive body parts" that we publish online is hardly any more than the average commercial for shower gel.
Here's a quick overview of the nudity policies of the most popular social media platforms:
Instagram & Facebook: No genitals or female nipples. Butts are allowed if they are not the main topic of the image.
Youtube: Nudity is not allowed when the purpose is sexual gratification, nor when breasts, buttocks, or genitals are the focal point of the video.
Twitter: All nudity is allowed, including porn, as long as it's legal and doesn't promote sexual abuse.
TikTok: No nude breasts, genitals, or buttocks are allowed.
Snapchat: Only allows depictions of nudity in non-sexual contexts.
Pinterest: Nudity is allowed when it's in a non-sexual context.
Interpreting the rules
This leaves us with many questions. For example, what is the "main topic" or "focal point"? In Cleo's case, she's most often sitting topless in the center of the screen. Focal point? Well, probably, hence her videos get banned from YouTube. Would it be better if she was sitting on the left or right side of the screen with something bright and flashy next to her?
Another hard one is "when the purpose is sexual gratification". It's quite absurd because sexual gratification is mostly in the eye of the beholder. Are Cleo's videos meant to sexually arouse people? Absolutely not. But it's pretty sure that several men and women have had sexual pleasures from watching her videos. If we shouldn't post anything that could sexually gratify people in any way, they'll have to shut YouTube down. Lots of people have a fetish for feet, nylons, bathing suits, lingerie, and so on.
It's not only up to the creators to interpret the rules, but also to the moderators. And that's where the problem lays. If the person (or algorithm) that needs to approve your content thinks that it's sexual, you're doomed.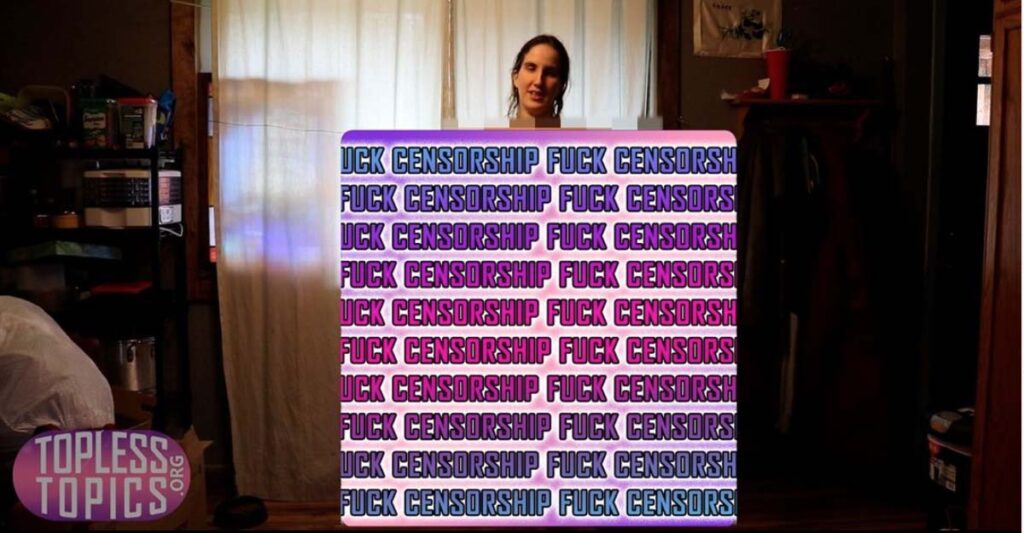 When nudity is allowed
A long time ago, we've given Snapchat a try and remember that it did contain quite some nudity. In fact, the principle of only showing a picture for a limited amount of time before it's shredded has probably been one of the accelerators of modern-day sexting. Until people found out that you can take screenshots and that the half-naked picture your crush was only supposed to see for 10 seconds now lives on for eternity on the web.
We don't have a lot of experience with
Pinterest
either, although many of our pictures are on there and until now, we haven't received a single complaint. Given that the platform attracts a lot of artists, including photographers, we imagine that Pinterest people need to try to maintain the balance between non-sexual and sexual nudity more than any other platform.
This brings us to
Twitter
, currently the only mainstream social medium that allows most kinds of nudity. Non-sexual and sexual. The one place where naturist content creators can live without fear and completely be themselves. Or is it?
The disadvantages of allowing nudity on social media
For a very long time, naturists and nudists have tried to explain to the world that nudity doesn't need to be sexual by default. That there can also be something like non-sexual social nudity. The current landscape of social media doesn't play to our advantage. Most often, either no nudity is allowed or all nudity is allowed. Which pretty much states that there are no different types of nudity. An unspoken but very clear message that they send out to their billions of users.
On Twitter, we see what happens when nudity is allowed. Lots of naturists can happily be themselves and post their naked holiday pictures. But these get completely mixed up with sexual accounts. If we look at our follower list, many of our followers (re)tweet porn images or videos. Which makes us wonder why they are following us. Of course, one can be interested in both naturism and porn, and that's completely fine. But we doubt that those who only tweet porn are reading our messages about non-sexual nudity.
Once again, we can only guarantee the purpose of our content. How it is perceived by others is completely out of our hands and not something we should worry about. Except, when our content is being reused. We may post a picture with the purpose of showing how great a certain naturist resort is, someone else might post the same picture on another account for completely different reasons.
Fake naturists and other strange accounts
Nudity sells, that much is sure. If you quickly want to grow an audience on Twitter, a couple of naked pictures (preferably of young women) can do a lot of magic. If you're running a fake dating site, for example, this is a great way to get attention. Unfortunately, there seem to be millions of people out there who easily get seduced by the thought of dating a young naked woman. These villains won't bother hiring models and take out a camera, they just
steal pictures from other accounts
.
Others create fake accounts just to get attention. If you're a middle-aged man looking for erotic chats or picture exchanges, a profile with a handful of pics of you sitting naked at the coffee table won't easily get you noticed. If you pretend to be a young woman or a couple, the odds will be much more in your favor.
And then there are the voyeurs, who get excited by seeing people naked without them knowing and by sharing their candid pictures among their communities.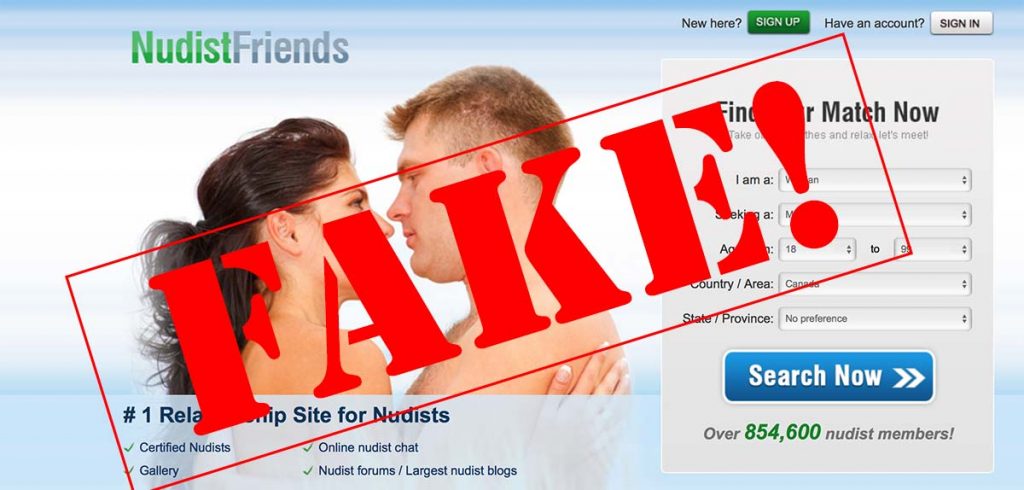 Why don't companies want their ads among nudity?
When we tried to earn a bit of money with advertising on Naked Wanderings, we were surprised to see how our applications to the main advertising platforms got rejected one after the other. The reason was always the same: Nudity. But our nudity isn't even explicit. You'll have to spend a lot of time on our website to even encounter a female nipple, let alone genitals. Why is it ok to have their commercials appear in movies with much more explicit scenes than what you find on our website? It doesn't make sense…
Once again, the question is how to further define nudity. We imagine that many companies may not have such a big problem with seeing their ads next to our scenic shots that happen to include a naked butt, but next to a hardcore porno clip is something completely different. Or next to a candid picture of naked teenage girls. Or next to pictures that have been stolen.
Other than that, nude accounts often tend to be, to quote a wise man from Alabama: "Like a box of chocolates". You never know what you gonna get. Today, the account looks very genuine, tomorrow they might start posting porn. The moderation process is just so intensive and time-consuming, that the easy solution is to ban nudity altogether.
The copyright solution
Imagine this: What if you were only allowed to post content on social media that is your own or to which you've gotten the official consent to republish it? This would eliminate all the fake accounts and plenty of porn accounts. Filling up an account with other people's pictures and videos is easy. But if you can only publish your own, it requires hard work. And as a consequence, it requires that you're comfortable with having your own naked body on the internet.
We're sure that the number of accounts that publish sexual and non-sexual nudity would drop hugely. Which could mean that nudity won't be such a big disturbance for social platforms anymore. The chances that ads appear next to something nudity-related will be much less, and if it happens, at least you'll know that it's genuine.
Here's a shoutout to those who dream of becoming Silicon Valley hotshots: If you can make this happen, you can actually redraw the social media landscape. You may not just solve the problem of nudity but also that of fake news and probably plenty of others. How hard can it be to check every image or video you try to post against a database that contains the data of the creator?
The revival of naturism on social media
As long as the fake accounts, the voyeur accounts, and the porn accounts outnumber the genuine naturist accounts, we shouldn't expect less censorship on social media for non-sexual nudity. But if we can solve the copyright issue, it might not take long before Cleo can once again advocate for topfreedom in her most top-free way.
Another welcome consequence could be that fewer naturists might be reluctant to put their nudity online. Today, we need to be very aware that everything we post on the internet might start leading a life of its own. What we post on our Twitter account today, could easily appear on someone else's account tomorrow. Or on a voyeur porn site. But if we would be certain that it can't be used anywhere else without our approval, online naturism might really start to flourish.
PICTURE CREDIT
: Some of these pictures belong to
Topless Topics
. Of course, we've asked permission and you should do so too if you want to use them as well.
---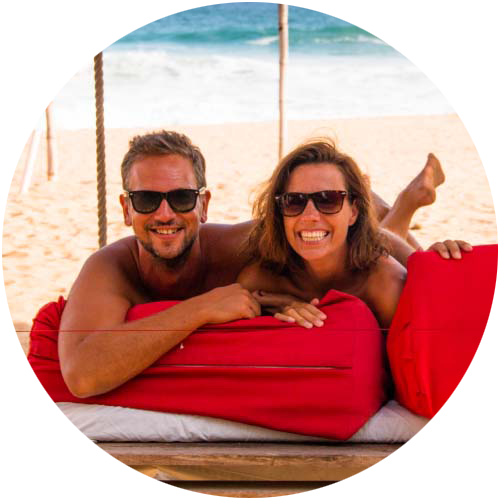 Support Naked Wanderings
Do you like what we do for naturism and naturists? Did we make you laugh or cry? Did we help you find the information you were looking for? Then definitely join our Patreon community!
---