Hello there! 
We are Nick and Lins, a bit of a crazy (in a healthy way) 30-something naturist couple who full time travel around the world in search of the best places to get naked
and to learn more about naturism and nudism.
Pretty exciting, isn't it?
We haven't always been like this though.
Where we come from, small-town Belgium, naturism was something that didn't really exist. Or at least something nobody talked about. It wasn't until we kind of accidentally stumbled into social nudity that we found out about this wonderful naked lifestyle.
And we loved it!
The more we engaged in naturism, the more information we tried to find about the subject. Typically for our age, we searched for this information on the internet. But what we found was disappointing. Long boring texts, patronizing rule lists, and photos of full-frontal nude people which seemed to have been taken in the early eighties.
This was not how we experienced naturism at all!
So we decided that we could do this better. We wanted to tell the world about "our naturism".
Naturism through the eyes of a young couple.
Long story short, at the end of 2016 NakedWanderings.com was born.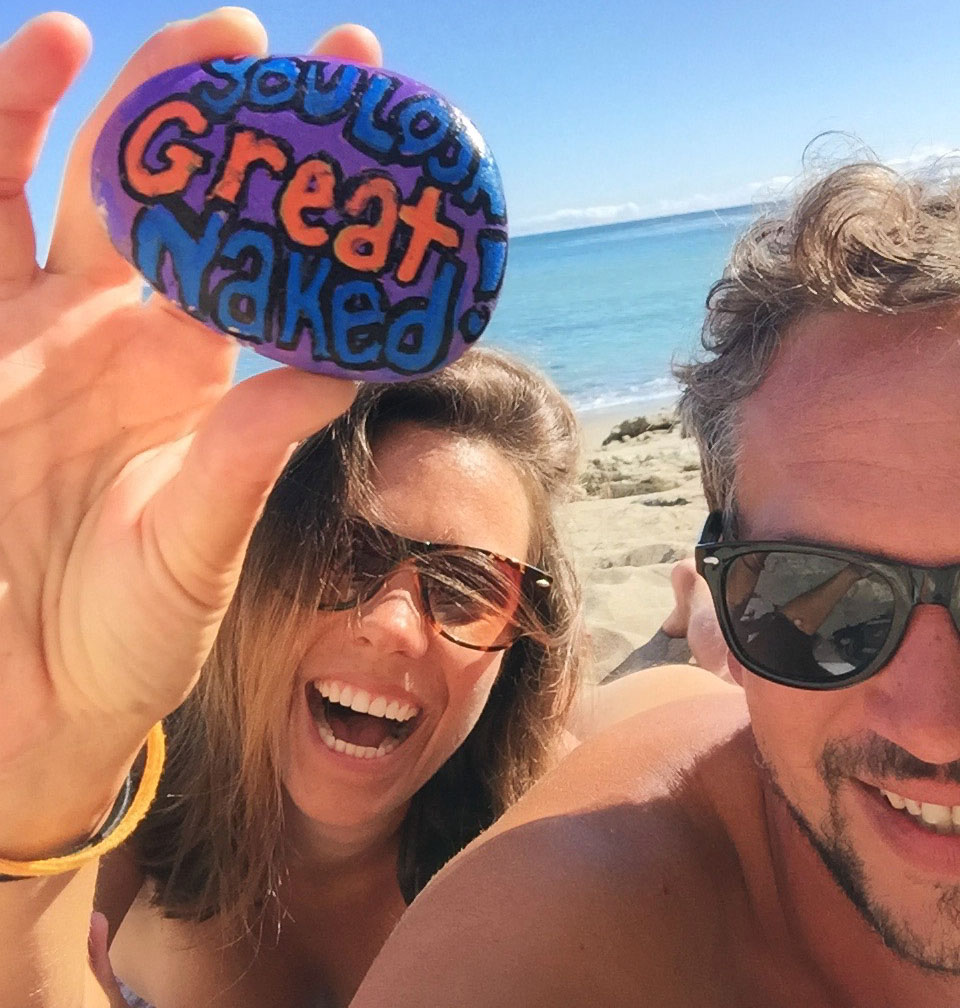 Meanwhile, we had another little project going on. 
We were saving up money to one day be able to go travelling for a long time. A sabbatical, so to say. Because naturism had become an important part of our lives, it wasn't hard to do the math. We planned a trip to naturist places around the world and we would be blogging about our experiences on NakedWanderings.com
Today, several years later, we couldn't be happier that we made that decision. Naked Wanderings has taken us to some of the world's most magnificent places, amazing nude beaches, and awesome nudist resorts. We gained an impressive amount of readers and our naked butts have appeared in newspapers and magazines all around the world.
We have visited naturist places on 4 different continents. We have been naked in the mountains of Thailand, deep in the Canadian forests, in the desert of California, and even in the Amazon Rainforest. And in so many other cool places. We even wrote a book (in Dutch) about our experiences.
And we're still going.
We're still finding new nudist places, learning more about naturism, and meeting wonderful people.
Our Nakation Map still has a lot of blank spots so we hope that we can keep
doing this for a long time to come!
This is our story.
If you want to learn more about Naked Wanderings,
please visit our Naked Wanderings 101 Page.
If you're interested in working together with us,
please visit our Work with Us Page.
If you'd like to see more exclusive Naked Wanderings stuff,
please visit our Patreon Page!
Make sure to follow our vlogs on YouTube too!
---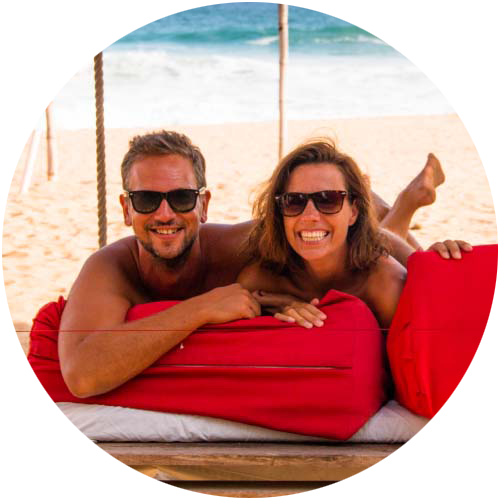 Support Naked Wanderings
Do you like what we do for naturism and naturists? Did we make you laugh or cry? Did we help you find the information you were looking for? Then definitely join our Patreon community!
---