It doesn't matter whether we're in a naturist resort in Thailand, at a gathering in Mexico or camping next to a lake in Canada. Whenever we start telling others about our journey to naturist places around the world there's often someone who will ask whether we've been to
Cap d'Agde
. For many naturists, "Cap" has become a mythical place which they've put high on their bucket list to visit at least once in their lives. Because hey, it's a real naturist village! A real village where you can be naked! How cool is that?
Sadness can often be spotted in their eyes when we answer their question negatively. No. We have not been there yet. How can we tell people that we are true naturist bloggers while we've never set foot at the mecca of naturism? Honestly, we've never really felt the need to, because we've heard the stories. One ignorant wrong turn could have you end up at what looks more like a porn set than a naturist environment, not unlikely including some bondage and latex. No thank you, these are the places we prefer to avoid. Even if it's the largest naturist place in the world.
What is a naturist village really?
One slight misconception about naturist village
Cap d'Agde
is that it's a real village, like the one you and we live in. Like one where people have been living for hundreds of years and where since the last several decades everyone suddenly decided to start living naked. Sorry, but we'll have to pop that bubble for you… It's not like that. Cap has two different parts, the textile one and the naked one and the latter is what's called the "naturist village". But in fact it's just a very large resort.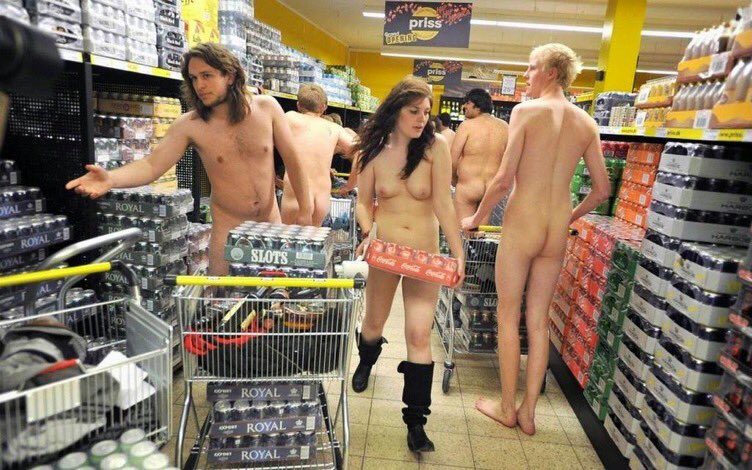 Well, "very large" might even be an understatement. It is HUGE. During the summer months about 40 000 people flock together every day at this camping so it is understandable that it can be confused with a real village. Also because all of the necessities are right there. There are actually more than in any of the villages nearby. Banks, a post office, shopping centres, bars, restaurants, laundry places, swimming pools, all kinds of sports courts and probably any kind of house or apartment you can imagine. Try to find that in any regular nearby village.
Are there other naturist villages?
When it comes to population,
Cap d'Agde
is certainly head and shoulders the largest permanent naturist village in the world. This in combination with great marketing strategies over the years has caused most of the fuss people around the world are making about this resort. But there are several others.
CHM Monta
and
Euronat
at the Atlantic side of France for example. Both cater to no less than 12 000 daily visitors during the summer months, which is of course only a fraction of what's Cap is getting but we can tell you, it's still a lot of naked people. And they tend to attract less visitors with sexual intentions.
Back on France's mediterranean coast near Perpignan, close to the Spanish border, is a village that contains several villages… How is that possible? Well, we've told you that a naturist village is actually a large resort, remember? The port side of the town
Leucate
is home to naturist villages with exotic names like
Oasis
,
Ulysse
and
Aphrodite
. All pretty much mixing into each other so it actually starts to look like a real naked village.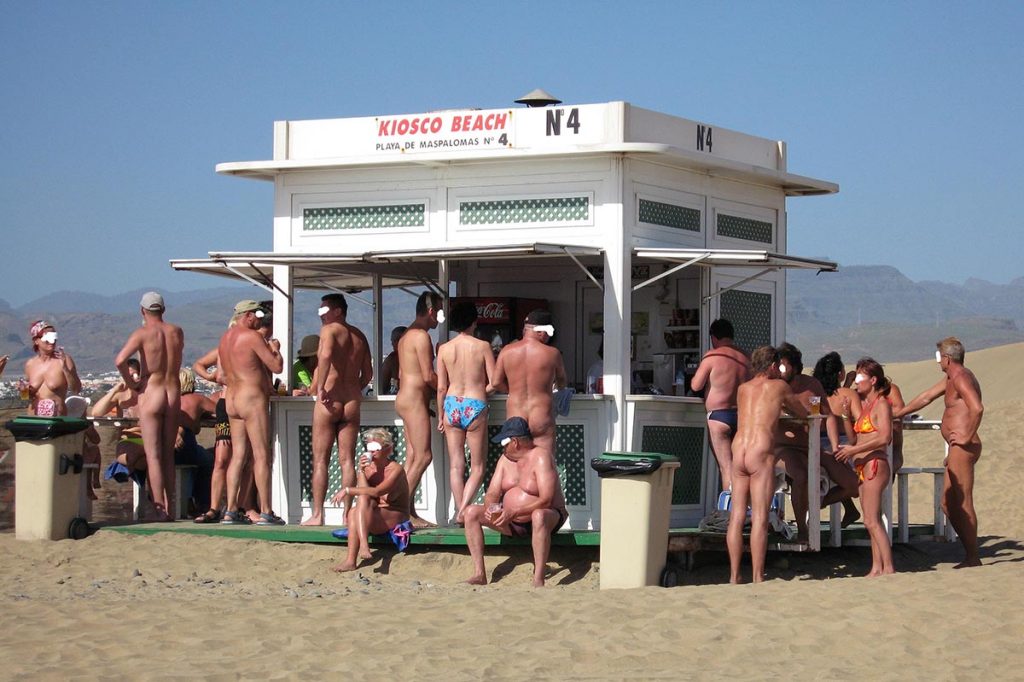 Also outside of France several naturist villages can be found when we consider size and the fact that you can sport, dine and shop in the nude. Three of them are located on the Croatian
Istria peninsula
near the town Rovinj.
Valalta
,
Koversada
and
Polari
. All cater for several thousands of guests at a time and have the necessary facilities for you to never have to leave the property. Even if you'd decide to stay there for the rest of your life.
Spain on the other hand has two well known naturist villages.
Costa Natura
near the tip of Gibralter and
Vera Playa
which, just like Leucate in France, is a combination of several independent naturist resorts.
Are there any real naturist villages?
Although a naturist village might have the looks and feel of a real village, in the end it's still a resort. Which is actually a good thing, we believe, because naturist places have a different etiquette than the rest of the world. But we were wondering if there are "real" villages where nudity is perfectly appropriate. And in fact there are, other than some never explored places in the deep Amazon jungle.
Héliopolis
on the French island Île du Levant, just off the coast near Toulon and Saint-Tropez, was started in the thirties by two brothers André and Gaston Durville who actually invented the term "naturist village". It's the oldest one in the world and because most of the rest of the island is military zone this is also the only village on the island. So you could technically even call it a naturist capital. Recently some protest against the nudity started to appear which resulted in naked counter protests organised by the inhabitants.
In central Catalonia in Spain there's a village called
El Fonoll
which exists since the 14th century. Over the centuries the village fell in disuse until eventually nobody still lived there and the buildings turned into ruins. Until 1995 when a businessman from Barcelona bought the whole thing and turned it into a naturist village. Today it's one of the few places that can actually be called a "real naturist village", although it has a maximum of only 200 inhabitants.
Talking about Spain, did you know that nudity has been declared a human right in this country and that you're basically allowed to be naked wherever you want? Yet most naturists still prefer to go to their naturist resorts.
UPDATE 2019: Unfortunately El Fonoll as meanwhile closed its business.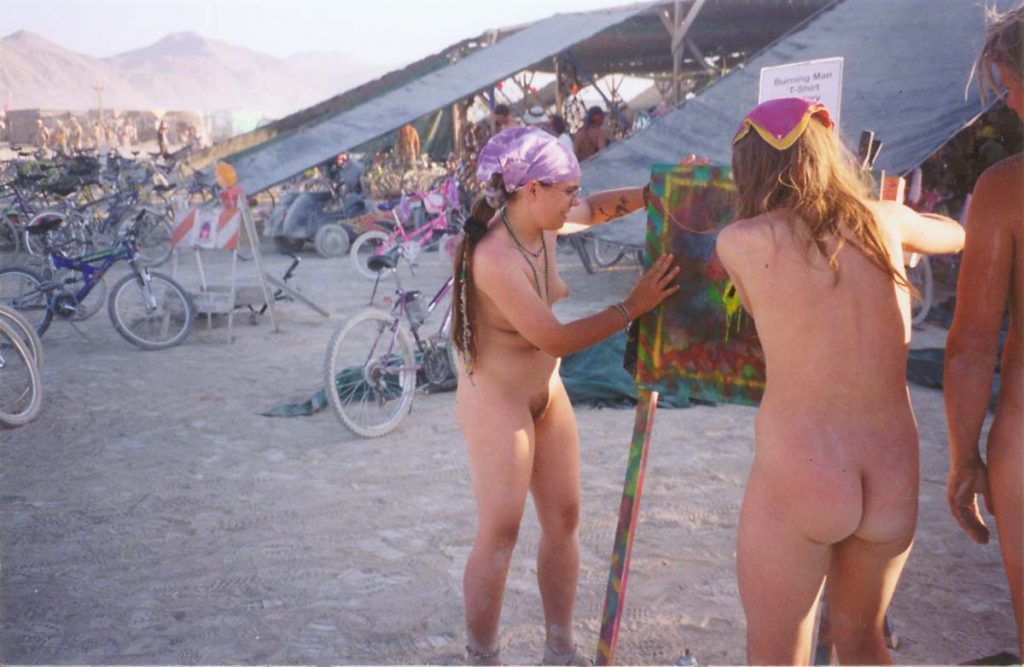 The largest known village where naturism is allowed and well practiced has more than 70 000 inhabitants. Well, at least one week in a year because the rest of the time this village just doesn't exist. Black Rock city in the Nevada desert in the United States is the temporary city where yearly the
Burning Man
festival is organised. This whole event is clothing optional and does attract naturists from all over the world. If only for a short while.
Picture credit: The photos in this post are coming from Google and Twitter. If you find one of yourself and you don't want it to be on our blog, let us know and we'll remove it.
---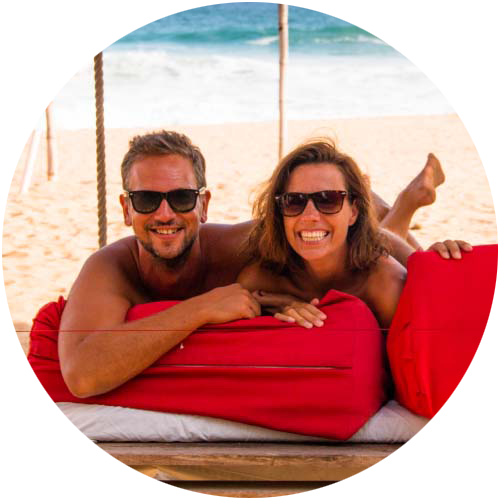 Support Naked Wanderings
Do you like what we do for naturism and naturists? Did we make you laugh or cry? Did we help you find the information you were looking for? Then definitely join our Patreon community!
---