Our visit to Samonatura, in the very south of Portugal's Alentejo region, had quite some emotional value. Not only would this be our last stop in the country, the moment when we would leave Samonatura would also be the end of our huge
nude European road trip
. Well, all good things have to come to an end eventually and as soon as we walked into Samonatura we knew that we couldn't have picked a better spot to end our journey. A beautiful green oasis with 5 luxurious accommodations and super friendly hosts. Samonatura would be the cherry on our big nude Europe cake.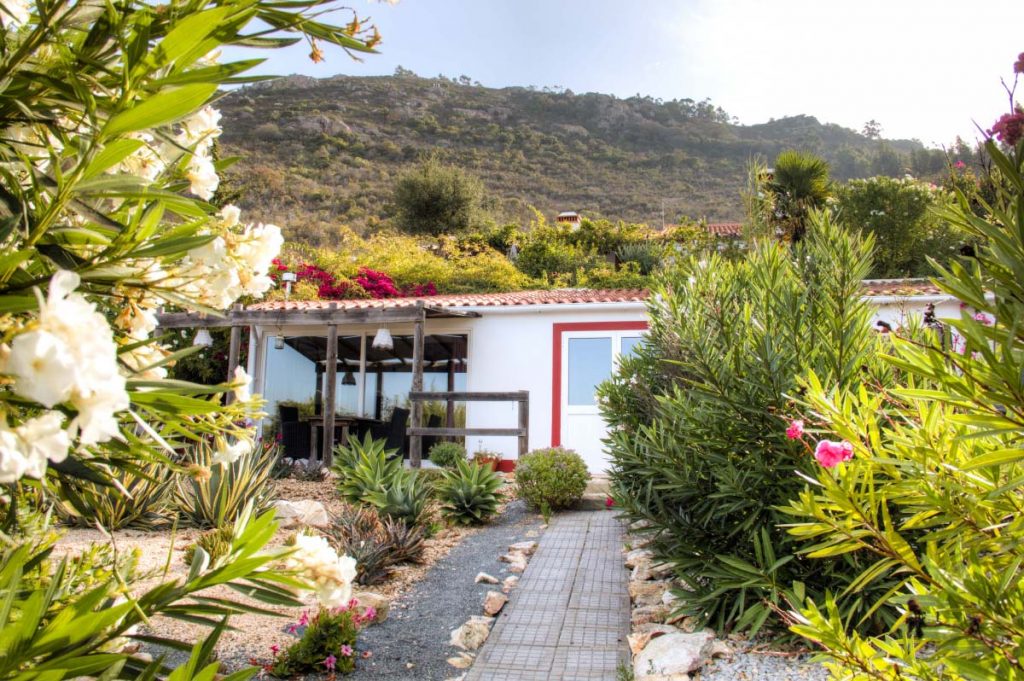 How to get to Samonatura
Samonatura can be found at about 2 hours south from Lisbon and at pretty much the same distance north from Faro. Both cities have international airports that can be reached from all over Europe and in the case of Lisbon even from many intercontinental destinations. Because of the
cheap car rental options
in Portugal, fly-and-drive vacations are a favorite choice of visitors to Samonatura.
If you're driving up from the south, you want to take the E1 up from Faro to Lisbon. Get off at Ourique from where you take the N123, N263, and M532 towards your destination. Coming from Lisbon, you take the E1 south towards Grândola and continue in Alvalade on the N262. In Cercal take the N120 south to São Luis where you can take the M532 leading to Samonatura. Once on the M532, look for signs to the paragliding center. That's the direction you want to take.
The last part of your trip consists of some unpaved roads, so a GPS is very much recommended if you don't want to get lost.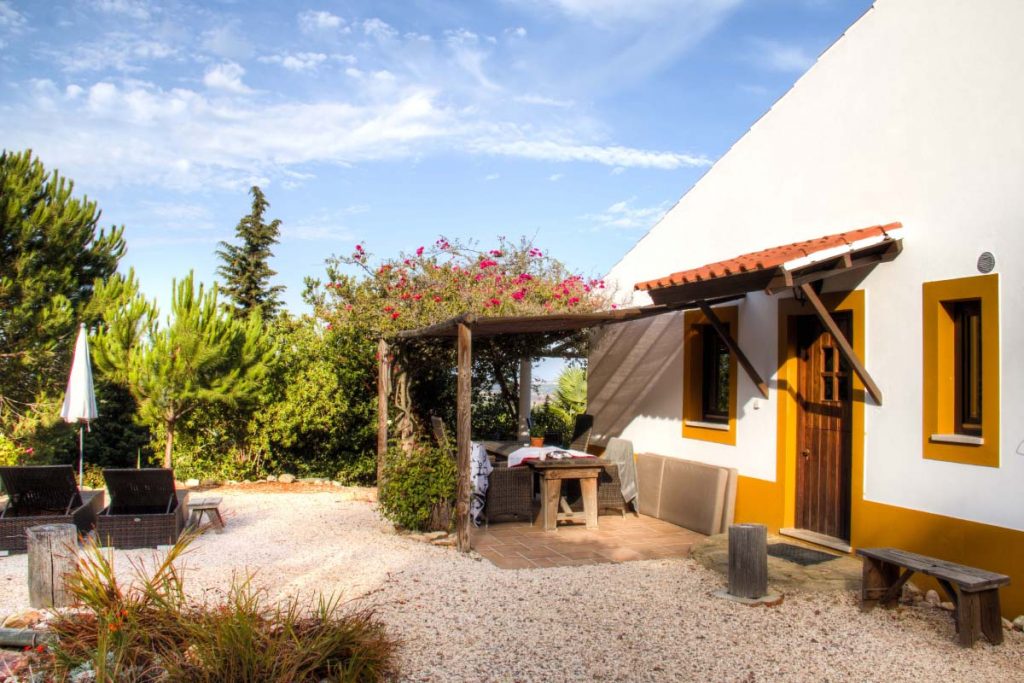 Where to stay at Samonatura
Samonatura can best be described as a self-service naturist villa resort. There is a choice between 5 apartments and bungalows differing in size but all with the necessary facilities for a comfortable naturist vacation. Including a terrace which gives splendid views over the area. You can actually check from your front door whether it's clouded or not at the coast.
We stayed at the Casa Arco-Íris, a large apartment which is part of the main building. Other than two bedrooms and a bathroom this apartment also has a large fully equipped living room and an open kitchen. Being located at the top of the 9-hectare hill-side property, we also got the best views included in the price.
Samonatura is a self-service resort which means that there are no food options within the domain. The nearest restaurants and shops are only a 5km ride away though. Before arrival, it is possible to ask the hosts to provide some basic groceries to your accommodation, so you don't have to think about shopping after an exhausting trip.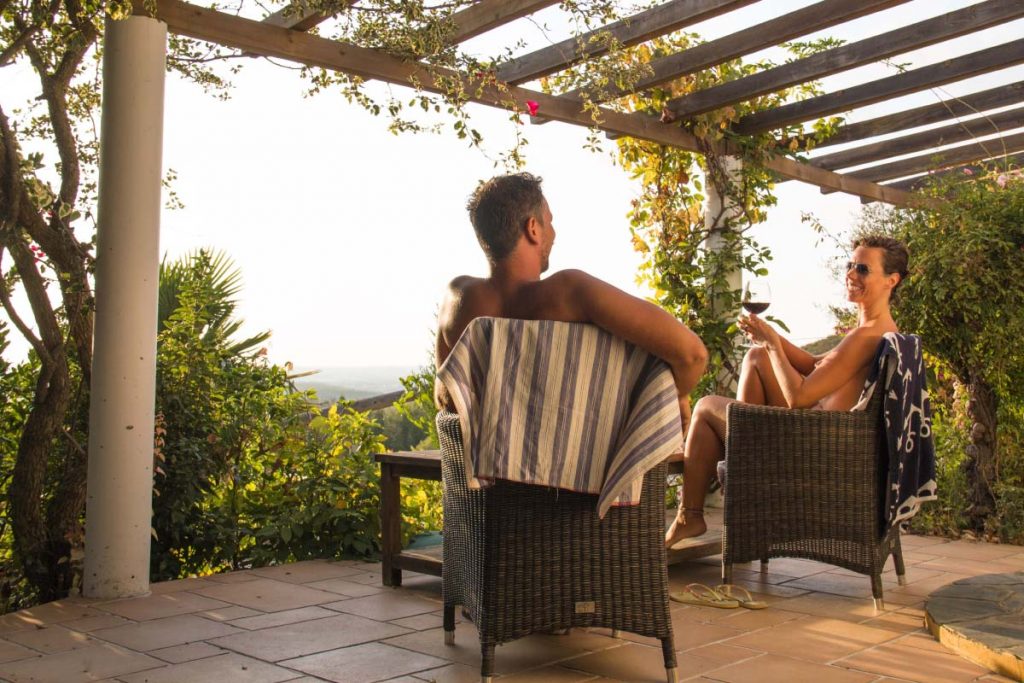 What to do at Samonatura
The perfect mix between a lot of privacy and yet a social space is something we will definitely remember about Samonatura. When you're in your accommodation or on your terrace, it seems like there are no other guests at all. Even when the resort is fully booked. Only when you move towards the pool, the sauna or the jacuzzi you'll notice the friendly faces of the other naturist guests.
We've just mentioned some of the top facilities of Samonatura. A large pool with a beautiful view will be your favorite place to refresh during the hot days. The sauna, on the other hand, becomes perfect during chilly evenings and the jacuzzi… Well, every moment is perfect to spend some time in a jacuzzi, right? Other interesting facilities are the petanque field and the vegetable garden where you can pick fresh foods for your salads.
A well-recommended service that's delivered at your doorstep at Samonatura is Ayurvedic massages. If spending your days at the pool or in the jacuzzi would still not be enough to shake out the stress of your busy life back home. Such a massage definitely will.
Because Samonatura is located in quite an off the grid area, it's definitely also possible to walk out of the main door naked for a nude walk in the forest or up the hill.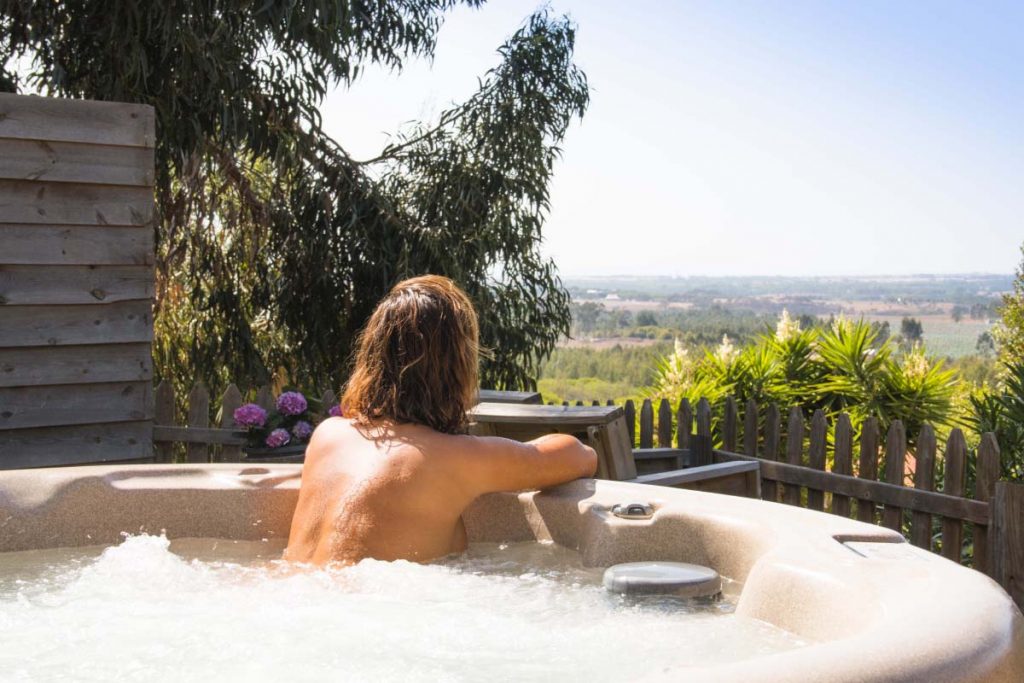 Around Samonatura
The beauty of this particular area of Portugal is that it's so near to the Algarve region. Meaning that it has many similar highlights. Also here there's no lack of picturesque villages, high cliffs, endless beaches, and excellent weather. Nevertheless, southern Alentejo is much less touristy than the famous Algarve. Which gives the whole place a much more authentic feel.
What's really special about Samonatura is that it's located within a 45 minutes drive from no less than 4 official nude beaches. This is the only region in Portugal where you can find this many nude beaches this close to each other.
Our favorite nude beach is definitely Praia do Salto, a beautiful bay with shallow waters near the picturesque village Porto Covo. Since it's pretty small, it does tend to get crowded in high season and during weekends. In that case, it might be better to visit Praia Malhão instead which is a long stretch of nude beach. Further south there's Praia dos Alteirinhos and Praia das Adegas. The latter is basically a larger version of Praia do Salto.
Checking out these wonderful nude beaches is definitely something you want to do during your stay at Samonatura. But there's a lot more to see. The previously mentioned fishing village Porto Covo is a favorite of many visitors of the region and so are Milfontes and Sines.
For the more active travelers there are plenty of hiking trails near the coast or in the hills and forests directly outside of Samonatura. The region is also perfect for cycling and mountain biking. Ask Martine and Jos (the owners) for tips, they are avid mountain bikers themselves. And for the very adventurous there's even paragliding nearby. Starting from the hill next to Samonatura you'll get the chance to see the resort from the air.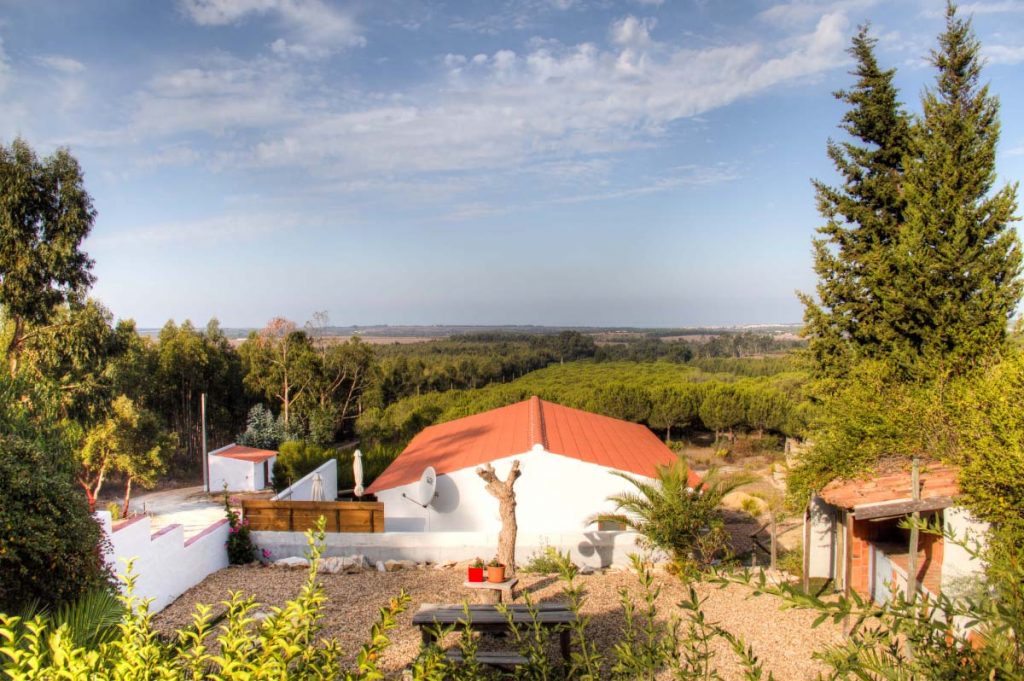 Staff of Samonatura
Martine and Jos, the owners of Samonatura have a unique story. Although they can tell it much better than we do (ask them for the complete version), we do want to share a short summary with you. As successful dairy farmers in the Netherlands, they were looking for options to expand their business. Because this wasn't possible in their own country, the plan came up to move somewhere else. Where they could buy a larger property. And preferably with some good weather as well.
Soon they ended up in Portugal and succeeded in making their business grow. Then there was the other aspect of their lives… Martine and Jos are naturists. And at the time the possibilities for naturists in southern Alentejo weren't of course as huge as in their home country. Long story short, they bought another property where they could spend their free time in the nude and decided to give others the chance to get a taste of that little paradise as well. Samonatura was born.
Although Martine and Jos still have a large dairy farm to run, at about 20 kilometers from Samonatura, they always make sure that they can personally meet their guests at arrival. They pass by the resort once or twice a day and have a chat with the visitors and often they are also there to wave you goodbye at the end of your stay. This is what characterizes Martine and Jos. A caring couple who hope that you have the best possible time in their wonderful naturist resort.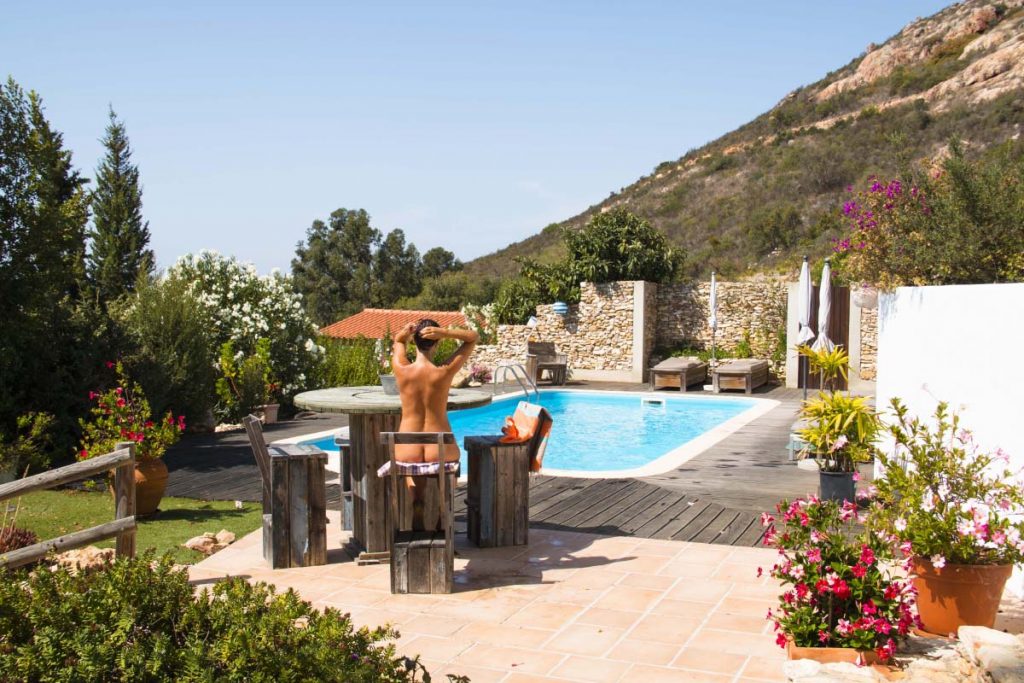 Guests at Samonatura
Literally every naturist could be the perfect guest at Samonatura. That's why there's such a mix of visitors. Couples, families, friends traveling together. Young and not so young. Dutch, Belgian, Portuguese, or from anywhere else in the world. Everyone is welcome and, more importantly, feels welcome at Samonatura.
The main reason why guests pick Samonatura as the destination for their nude vacation is the luxury accommodations, the amount of space, and the wonderful surroundings. Including the several nude beaches of course. Samonatura is also an excellent place for beginning naturists. Because of the large amount of private space, it's very easy to take things slow.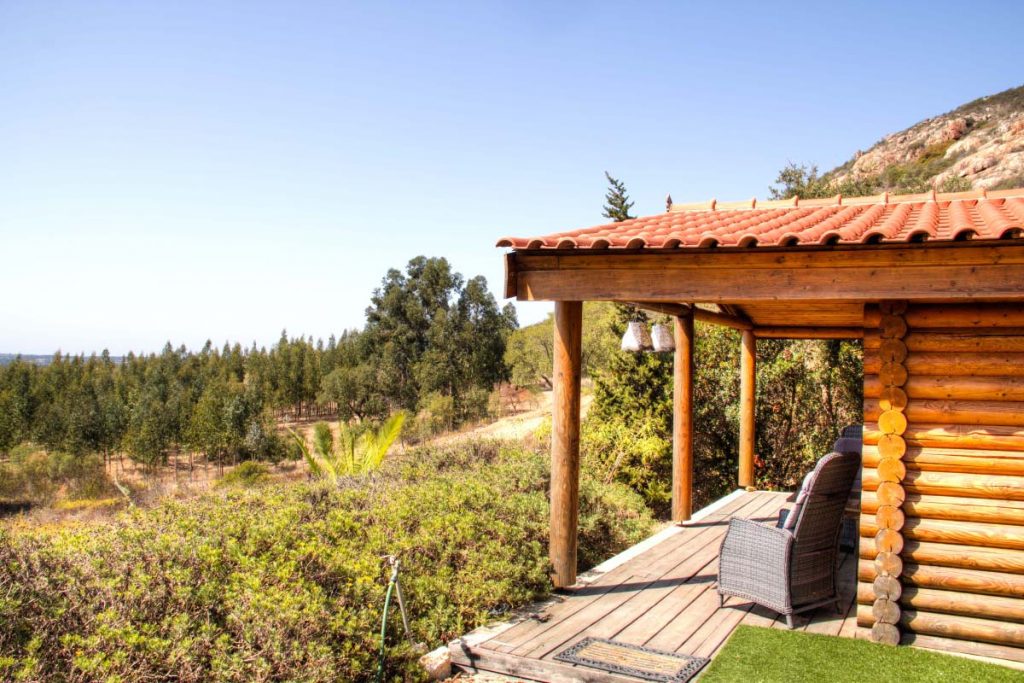 Reservations & Contact
Reservations at Samonatura are preferably made via:
✅ E-mail: [email protected]
✅ Phone: +351 967 939 397 / +351 965 068 165
✅ WhatsApp: +351 967 939 397 / +351 965 068 165
It's possible to communicate in English, Portuguese, Dutch, and German.
Because of the agreeable weather in this part of Portugal, Samonatura is open year-round. Outside of the high season, it's possible to rent the whole domain.
Summary
Samonatura provides a luxurious naturist vacation destination in the wonderful surroundings of southern Alentejo. It's the perfect mix of a socially nude environment with the privacy that comes with the offered accommodation.
Disclaimer: We have been invited as guests of Samonatura, but of course all opinions are our own. We are super confident you will love this place as much as we did!
---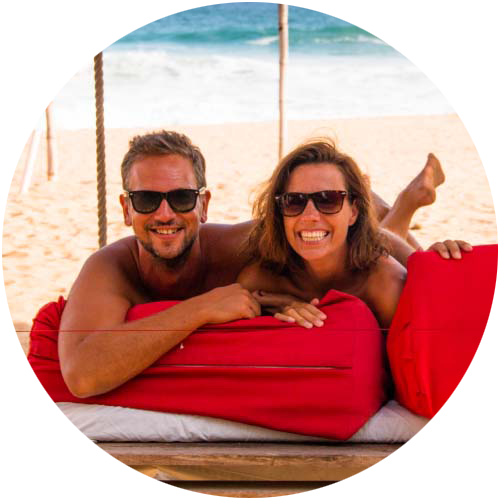 Support Naked Wanderings
Do you like what we do for naturism and naturists? Did we make you laugh or cry? Did we help you find the information you were looking for? Then definitely join our Patreon community!
---