During the
second Simply Naked Episode
, we talked quite a bit about how we see the future for naturism. About what is going well and what might need to change. Or updated, if you wish. With quite a young panel, the topic of the aging naturist was quickly brought up. Not just the fact that many naturists we meet are often older than ourselves, but also the stigma that has been created by this phenomenon. As Brendan summarized with a sweet Australian accent: "
Naturists are seen as a bunch of old blokes sitting around the caravan park naked
".
The follow-up question was spot on: "Why would young people, especially young females, be interested in joining the club and hang out with a bunch of old men?". This is by far the biggest mistake that many naturist clubs and organizations are making today. They like to believe that the younger generations are just not interested anymore in naturism. That they have become prudes. They blame the internet, social media, and smartphones. But they don't question themselves.
Diversity is more than the age balance
Dan and Charlotte also talked quite a bit more about this topic on their own The Meandering Naturist blog, in a post that was conveniently called "
Old, White, Naked RV Guys
". The RV-part may be more of a North American thing, the rest of this title very well defines the stigma in the whole western world and even Down Under. Immediately pointing out another lack of diversity in the naturist world: naturists are white.
From our travels through Europe and the USA, we can only agree with this. We have met the odd black couple, but they were definitely a minority. Once again, we can easily write this off by saying that black people are just less interested in naturism. That it's not in their culture to embrace social nudity. And while we're at it, we can say the same about Hispanics and Asians.
We could go even further, by saying that the average naturist is either Christian or not religious at all, and straight. There you go, for a philosophy that praises itself for being accepting and respectful towards everyone, it seems like we've been able to create quite a strong stereotype.
Diversity in naturism around the world
Luckily, our travel experiences reach further than that and we've seen that things can be different. One of our preferred examples is Asia, where the local naturist was often around our age and definitely not white (nor did they drive an RV). One specifically memorable moment was one morning at
Barefeet Naturist Resort in Bangkok
when we shared the breakfast table with Muslims, Hindus, Buddhists, and Christians. All happily naked. For us, that was definitely proof that naturism does go beyond physical and cultural characteristics.
We saw something similar in Latin America, where the local naturist was obviously not white either, but also often dominantly female. Due to the combination of the uprise of feminism and a still-standing macho-culture, it was much more common to find a group of female friends at the nude beach than a group of male friends. Also here, the average age of the naturist tended to be much younger than what we're used to. If Dan and Charlotte had been living in, let's say Brazil, they might have written a blog post about the "Young, Latino naked girls".
Why do those parts of the world have more diversity?
If skin color, gender, or religion are not determining factors for whether or not you might be a naturist, why does the stigma of the old white naked guy still persist in the western world? If there's one similarity between Latin American and Asian countries, it's that naturism is still a relatively young movement. Whereas in Europe, North America, and Oceania, naturism has existed for about a century.
Does naturism age with its founders? In the introduction, we mentioned that resort owners and organization boards can be reluctant to question themselves. But we don't believe that most of them do this on purpose. Naturism has just evolved with them. Back in the sixties, they probably organized naturism for their own young generation. As they grew older, they adjusted their visions and activities. By doing so, they adjusted naturism in general. Along the way, naturism remained dominantly white and male.
A black couple walked into a naturist club
More and more online voices are calling for a big push on the reset button. For kicking out the naturist establishment and starting all over again. But we don't think that such drastic measures are necessary. All that's needed is the willingness to change and to see things from a different perspective. Many of you will agree that if a black couple walks into the naturist club, they will be accepted, respected, and treated like everyone else. Because that's what naturism is all about. But that's also our own perspective. We don't know how it feels to be that black couple.
Well, not until recently, when we read the novel
"Excuse My Nudeness" by Vongani Nkuna
. It's a short story about a young religious black couple in South Africa who start questioning society's standards and become naturists. We definitely recommend this novel to everyone, and especially to the old white naked RV guys, because it gives you a glimpse of the other perspective. The interesting thing is that a very similar story could be written about every minority in naturism. By just replacing some words, the story could be about an Asian lesbian couple and still make absolute sense.
How to recreate the balance?
Vongani and his partner actually took the step to enter a white community as black people. But what about all those that don't want to be the only gay in the club, the only woman in the bar, or the only young person in the retirement home? Birds of a feather flock together, we have seen around the world that resorts with an established young community tend to easily attract more young people and we think that this will be the same for all minorities in naturism. But where do you start?
Sam and Aleah got it absolutely right in
Episode 2 of Simply Naked
. With their organization
Florida Young Naturists
, they bring young people to naturist resorts. The twenty-something couple that may have been reluctant to spend the weekend with a bunch of naked old blokes, will be much more interested knowing that there are going to be other young couples and that the activities will be more in line with what their generation enjoys.
Here we see an important role for many small naturist groups and associations. There are already specific groups for black naturists, gay naturists, and female naturists. Once these start working together with resorts and larger organizations, they can create diversity in naturism without anyone ever having to feel like a minority.
---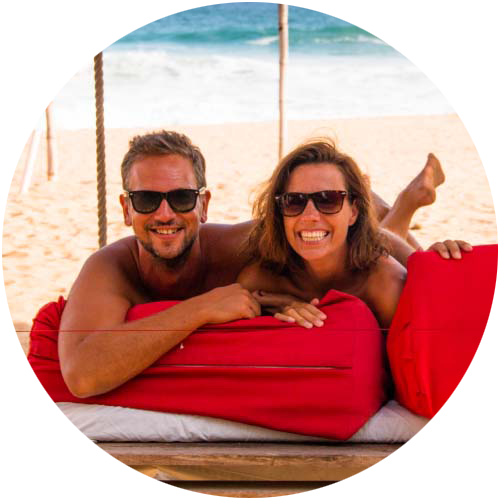 Support Naked Wanderings
Do you like what we do for naturism and naturists? Did we make you laugh or cry? Did we help you find the information you were looking for? Then definitely join our Patreon community!
---