Meanwhile, we've used the words "this is not an average naturist camping" probably so many times that we start wondering whether there's even such a thing. What is average anyway? Maybe that's another reason why we're so much attracted to naturist places? Because they're not average at all. It's too early in the day for philosophical questions like that. We just want to say that Limanature in the very north of Portugal is not an average naturist camping. That much is sure. Yet again we've found an amazing hidden gem for our naked wanderings.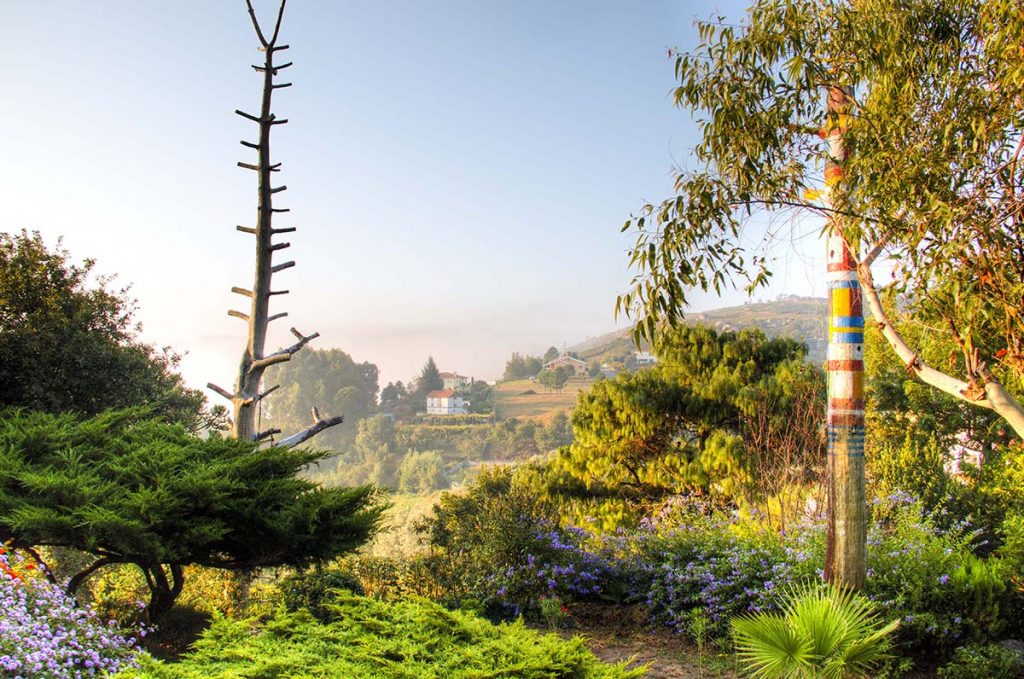 How to get to Limanature
Limanature is quite impossible to reach without having your own transportation, but that doesn't have to mean that you need to drive all the way from home. The nearest airport is Francisco Sá Carneiro, located in Porto. From there you get connections to pretty much everywhere in Europe. If you're traveling from outside of Europe, you'll have to fly into Lisbon and either connect to Porto or take the train which only takes about 3 hours.
The train station in Porto is well connected to most other stations in the region and several times per hour you'll find a train to Lisbon. From Porto, it's possible to continue by train to Barroselas, which is the nearest station to Limanature. The last 10 kilometers can be covered by taxi or you could hitchhike if you're feeling adventurous (and aren't carrying too much luggage). Barroselas doesn't have any car rental offices. If your plan is to rent a car, it's better to do so in Porto.
Arriving by car from within Portugal, you want to get to the A28 going north from Porto. At Viana do Castelo you start following directions towards Ponte de Lima. From there it becomes impossible for us to describe the way, your GPS will be your guide. Coming from the north of Spain you take the road from Santiago de Compostela towards Porto and get off at Viana do Castelo. The moment you find yourself in a rural region and you think that you're completely lost, you're almost there.
Something particularly special at Limanature is that some of the guests prefer to arrive on foot. The camping is located right in between the two Portuguese pilgrim routes towards Santiago de Compostela in Spain. It's definitely a great stop for a couple of days to relax your muscles before continuing the hike.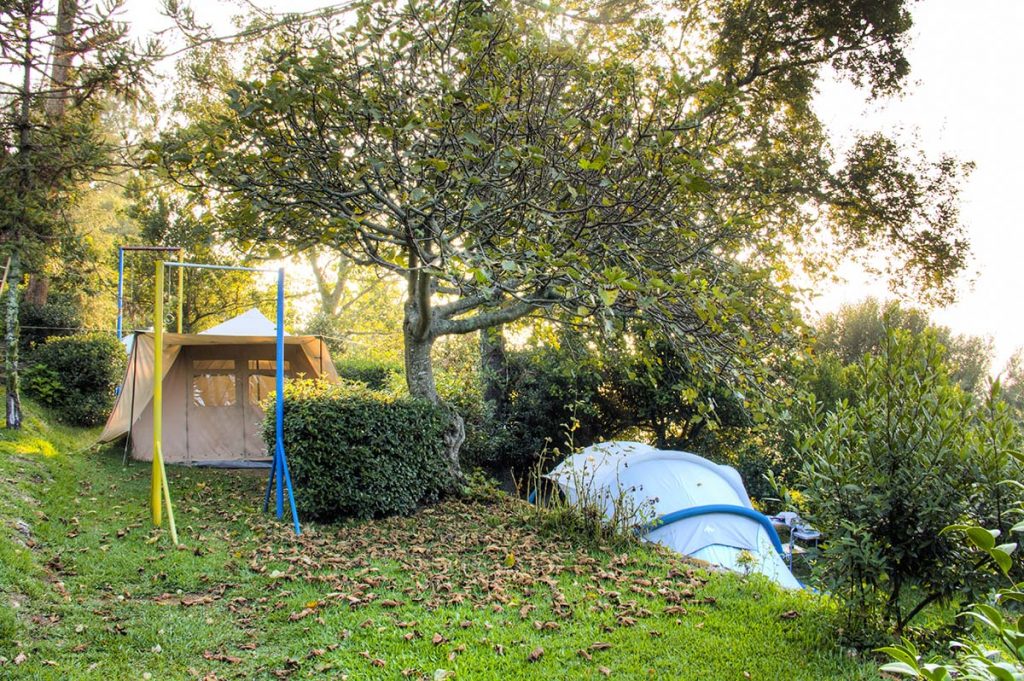 Where to stay at Limanature
After spending lots of time at naturist campings around Europe we thought we had pretty much seen it all. Yet Limanature won a spot in our (still theoretical) Guinness Book of Naked Records. It's the smallest camping we've ever been to. There are only ten spots for tents and another two for campers. Then again, the camping does have a size of about 5 hectares. Which makes a lot of space for a few naturists.
There are also two rental accommodations available. One is a very cool looking dome which is completely furnished and provides a luxury stay in the middle of nature. The other option is a beautiful guest room in the main building. This room used to be the living room of the authentic house, so it's not only very spacious but it's also full of typical accents. Few times before we had the feeling to really live in a local home.
This is in fact how Limanature could be described best. No matter whether you stay in the guest room, the dome, or in your own tent or camper, you always get some kind of bed and breakfast feel. It's like a bed and breakfast camping if that makes sense. The many shared facilities like the kitchen and fridge of course add to that feeling as well.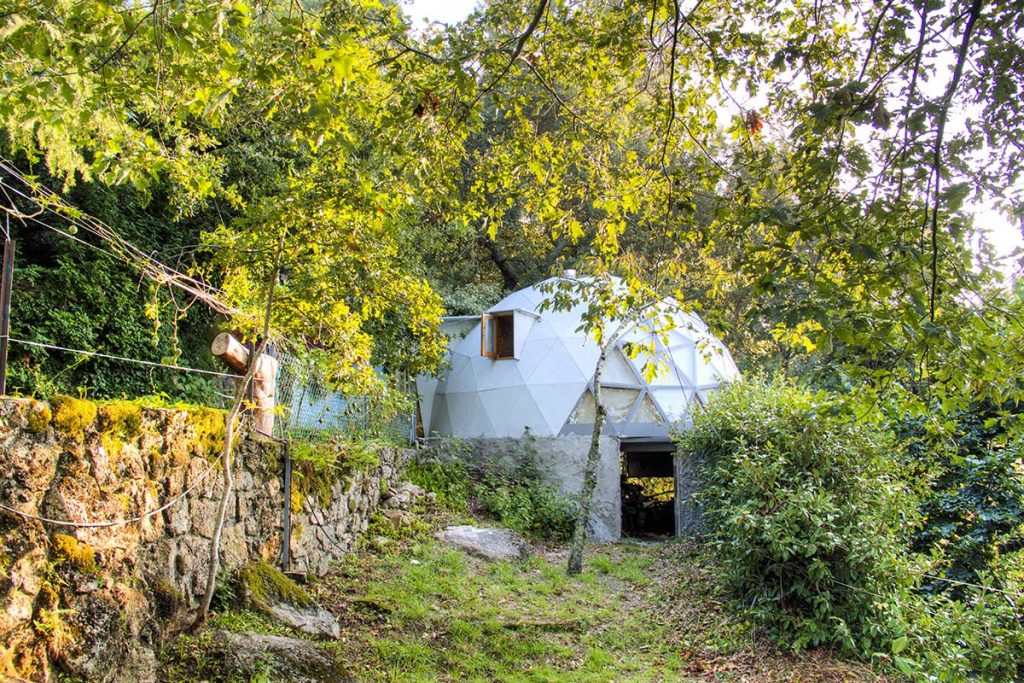 What to do at Limanature
Early birds are up for a real treat at Limanature, because just after sunrise the low sun and the many colors turn the place into a fairytale garden. As if, just like Alice, you've stumbled down into a tree on your way to the toilet and ended up in some kind of wonderland. No Mad Hatters though, here it will be the friendly staff inviting you for tea time. Or morning coffee in our case.
This wonderful garden is not just a fairytale. It's all very real. Manuel, the owner has been a gardener all his life and turned his own property into one of the most amazing combinations of plants and flowers that we've ever seen. It's like staying in a botanical garden. The natural harmony of Limanature will soon reflect on your senses and is perfect to help you relax and disconnect.
Just like in our guest room, lots of the beauty of Limanature is in the accents. The outdoor shower and the bar are completely integrated into the nature of the garden and so are the many secluded spots, the swing, and the hammocks. Add to that a swimming pool which is much larger than one would expect at such a small camping and you can get an idea why Limanature is fast becoming a favorite destination for the naked traveler in Portugal.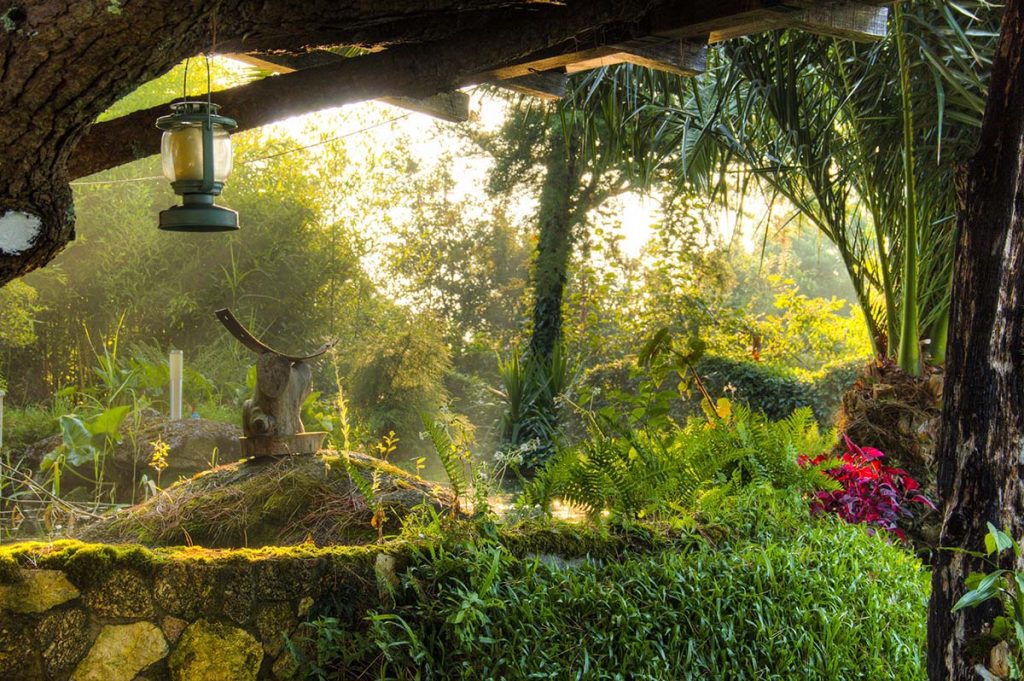 Around Limanature
Because Limanature is located in one of those places where you can still find many more trees than humans, a popular activity is definitely hiking. The direct area around Limanature has a network of trails taking you up, down, and around the hills. Through forests and past viewing points over the whole region. On a clear day, you can often look as far as Viana do Castelo and the Atlantic Ocean. Ask the staff of Limanature for the best sunset spots.
Nature is definitely the main reason why naturists choose Limanature and next to hiking it's also a great place for cycling or mountain biking. But that's not the only reason to put Limanature (or northern Portugal in general) on your itinerary. The region is dotted with picturesque villages and historical sites. Most famous is Viana do Castelo with its historical town center, hilltop cathedral and Eiffel bridge (indeed, created by the same architect as the tower in Paris).
Another interesting sight is Ponte de Lima, one of the oldest villages in Portugal and home of the green wine. Another type of famous wine can be found more south in Porto. The second-largest city of Portugal and well worth a day trip as well. And while we're talking about wines, some of the best ones in Portugal come from the Douro valley. Which is also pretty close to Limanature.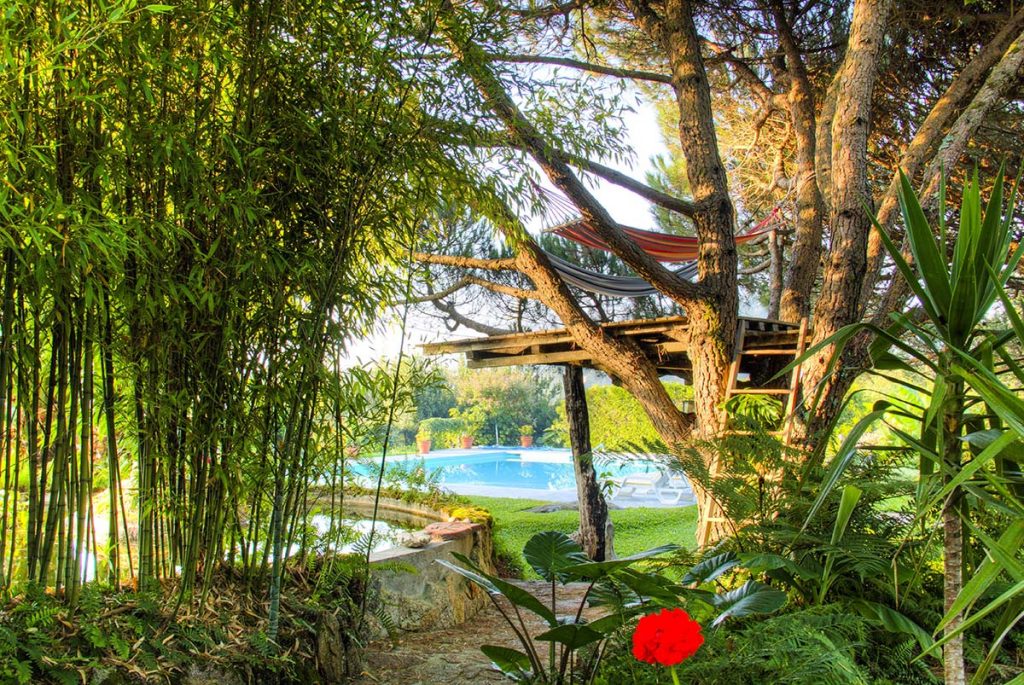 Staff of Limanature
Limanature is a family business that is run by Iria and Manuel, daughter and father. Their hospitality is legendary or at least it will become so very soon. From the moment we walked into Limanature we felt at home. And Iria and Manuel did everything in their power to make us keep that feeling. Also here the bed and breakfast style of the place pops up again. At Limanature you're taken care of as if you're a family member rather than a visitor passing by.
Regularly Manuel would walk up to us with freshly picked fruits from his garden and every morning he would enquire about the quality of our sleep. Nothing is too much to ask. Did you forget something from the store, do you need information about the region or are you just looking for a friendly face to talk to, Iria and Manuel are always right there.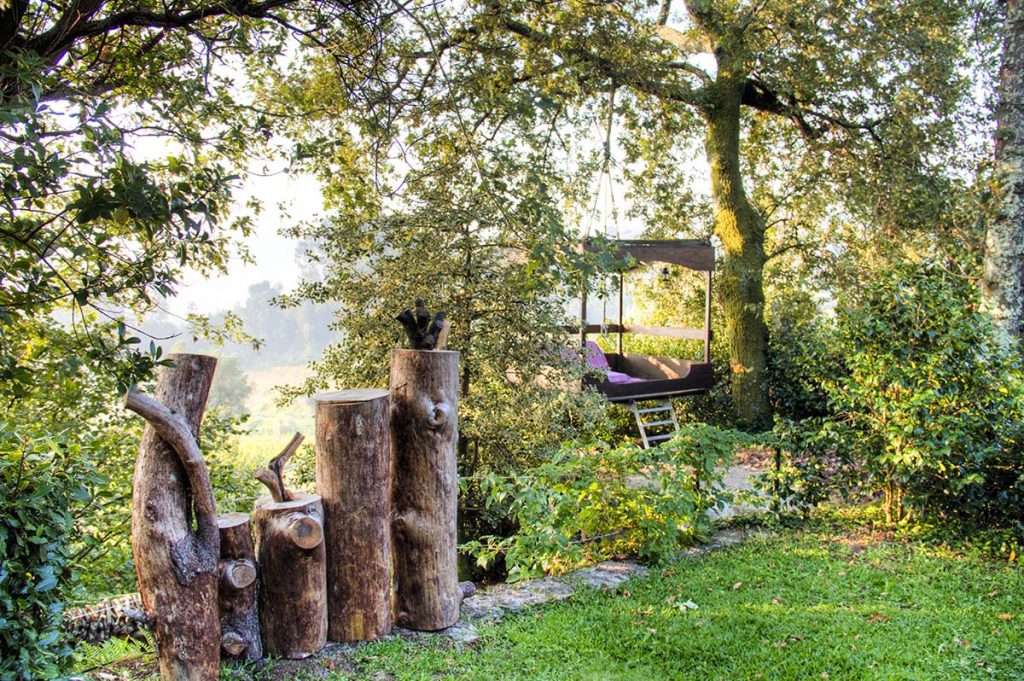 Guests at Limanature
The majority of the guests at Limanature come from either inside of Portugal or from the Netherlands, but also the amount of French visitors is increasing fast. The main reason why naturists pick Limanature as their holiday destination is to relax. To disconnect from the daily rat race and reconnect with nature. An advantage of staying in this part of Portugal is that nature remains pretty green as well, even in the heat of summer.
You don't come to Limanature for big parties or high-end facilities but rather for the friendly atmosphere that comes with a small scale camping. It didn't take long before we ended up in long conversations with French and Portuguese in a mix of different languages. Sometimes even mixed within the same sentence, but that didn't matter at all.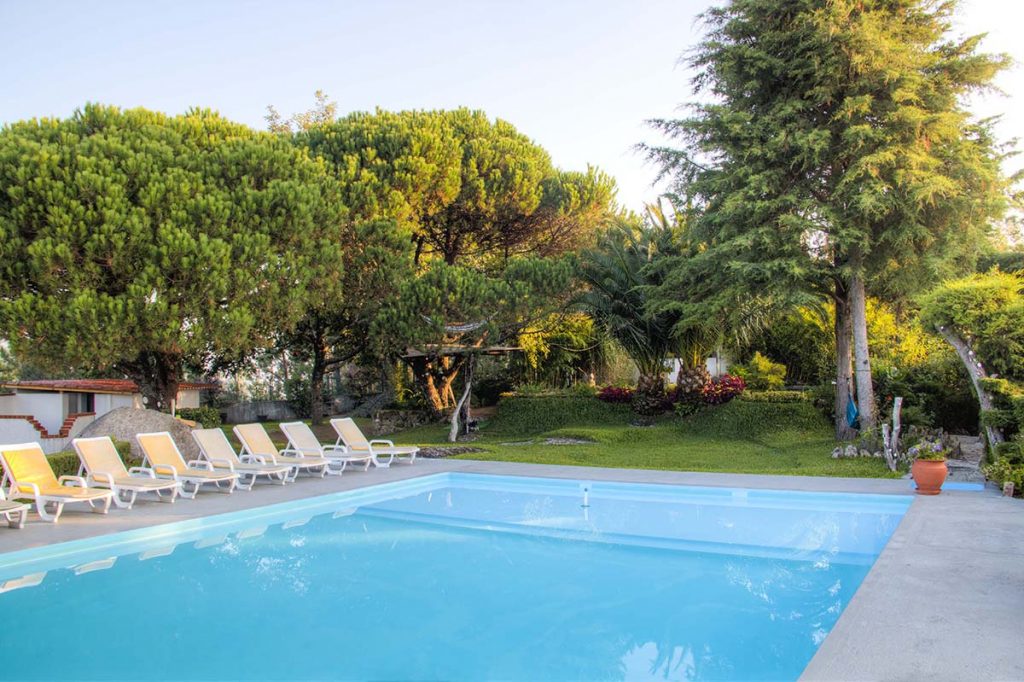 Reservations & Contact
Because of the small size of this camping, it's definitely recommended to make a reservation upfront. Especially if you want to spend your nights in any of the rental accommodations. Also, if you're traveling with a large camper, we recommend you to send the size to the owners so they can check whether it's possible to access the domain.
Reservations at Limanature are preferably made via:
✅ Website: http://www.limanature.com
✅ E-mail: [email protected]
It's possible to communicate in English, Portuguese, or Spanish.
Limanature is open year-round.
Summary
Does spending your holidays in a bed and breakfast style camping located in the middle of a botanical garden like paradise to you? Then you definitely want to check out Limanature. The mix of nature and friendliness will help to get the most out of your nude vacation.
Disclaimer: We have been invited as guests of Limanature, but of course all opinions are our own. We are super confident you will love this place as much as we did!
---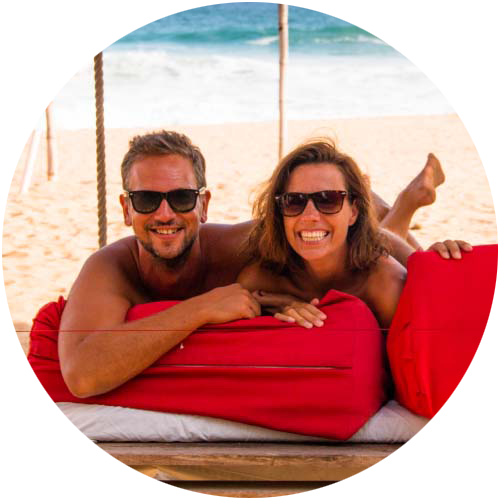 Support Naked Wanderings
Do you like what we do for naturism and naturists? Did we make you laugh or cry? Did we help you find the information you were looking for? Then definitely join our Patreon community!
---