The natural beauty of the Nouvelle-Aquitaine region never ceased to surprise us. While we were driving towards our next destination, naturist camping Creuse Nature in what might well be called the heart of France we found ourselves in the tranquility of a rural landscape. The strong hills in western Aquitaine made place for fields where cows seemed to outnumber people by far. A forgotten piece of France where most of the inhabitants still live of their natural resources.
To us this seemed like the perfect area for those who love to live ecologically responsible and guess what, that's exactly what we found at Creuse Nature. As one of the few naturist campgrounds which are proud owners of the prestigious French eco-label
Clef Verte
they do everything to provide you with the most comfortable stay while keeping your ecological footprint to the bare minimum.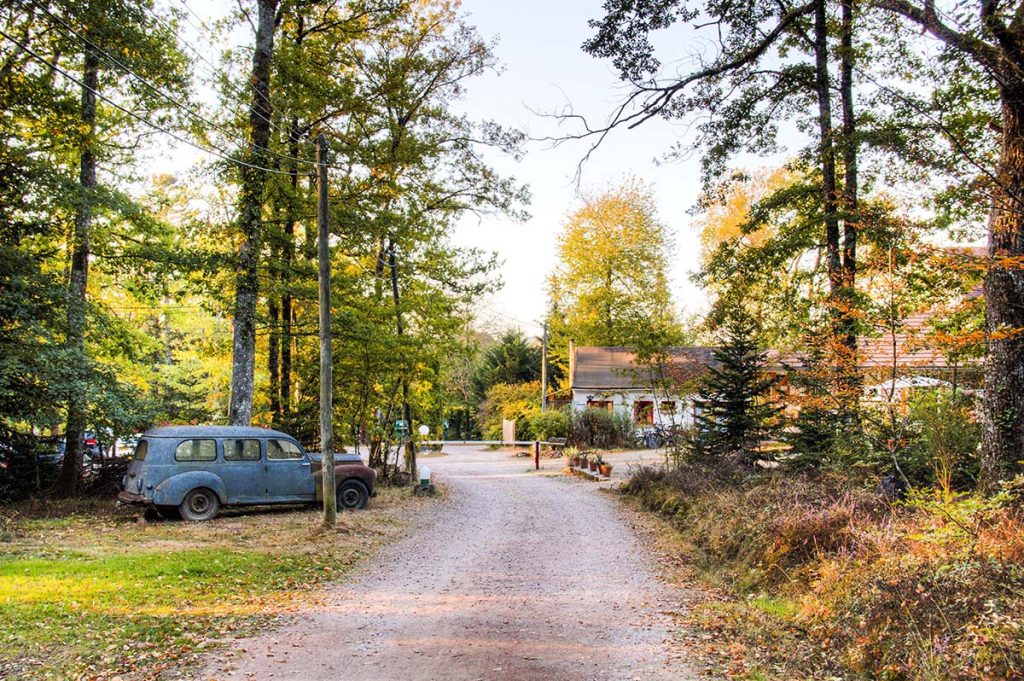 How to get to Creuse Nature
If you've been traveling to France before chances are that you've passed by this small department one day or another. It's right on the way from Paris to Montpellier and also going towards Spain from the north of France you might have seen Creuse Nature in the far distance, so to speak. Coming from the north you want to take direction Clermont-Ferrand and get off the highway at Montluçon. From the south-east, you also want to follow Clermont-Ferrand and from the south-west, your best bet will be to head towards Limoges and follow Gouzon or Genouillac from there. In any case, make sure you have an updated GPS because you'll have to get through a maze of small roads which may seem to lead nowhere but will eventually get you to Boussac.
The nearest airport to Creuse Nature is the one in Limoges which has direct flights to Paris, Lyon, and several destinations in the UK. If you're coming from another destination we would recommend you fly to Paris and take the train to Limoges. From there you'll have to
rent a car
to get to your destination. The train station at La Souterraine is actually closer to the campsite but doesn't have any car rental offices. Make sure to have someone to pick you up if you're planning to take this route.
Where to stay at Creuse Nature
The 19ha domain only has 120 camping pitches and 26 rental accommodations. We'll leave it up to you to calculate how much space per person you'll actually be having but we can give you a hint: You're very unlikely to feel overrun. The pitches are mostly located around the main building and the lake, two locations that provide a very social atmosphere. If you like more privacy or if you prefer some solitude during your camping trip you can also ask for a place in the woods.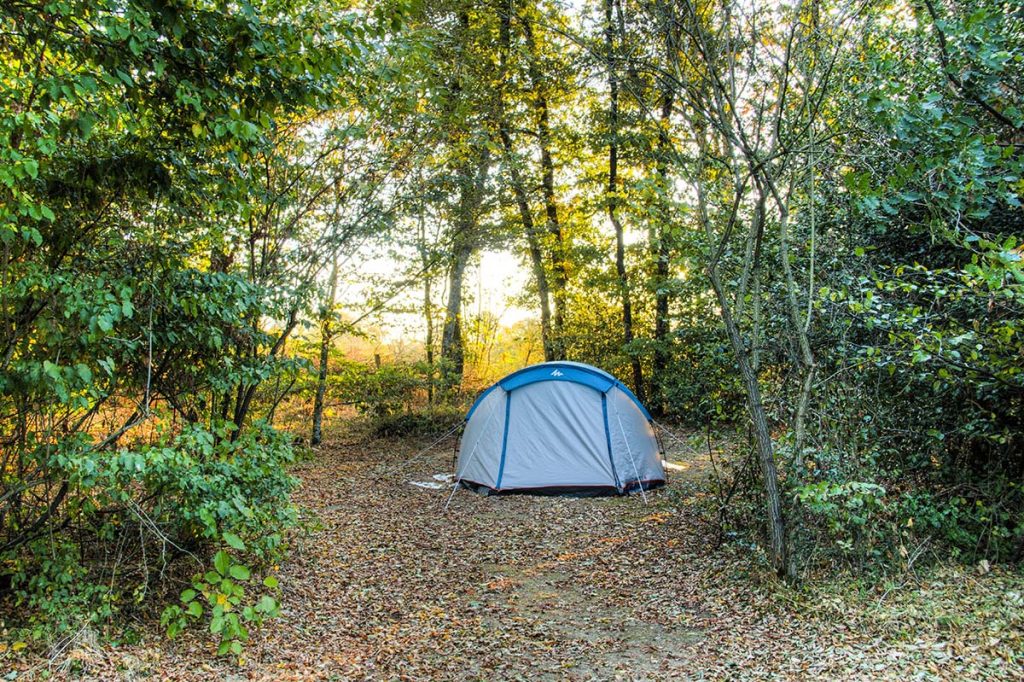 Rental accommodations come in several different categories. Furnished tents and caravans can accommodate up to 4 people, different sizes of mobile homes are available for companies of 3 up to 6 people and their latest addition can even put 8 people to sleep. Camping with a "touch" of comfort can be done in a safari tent. Technically it's still a tent but it's larger than the average apartment you'll find anywhere else in France. Really, we stayed in one of those. When Guillaume at the reception told us about the bathtub in the tent we thought he was joking… he surely was not. During a hot evening, you can even take away the front of the tent and watch the sunset over the lake while relaxing in your bathtub. Once in awhile waving at passers-by. Life can be good!
Maybe the best accommodation of all, however, is the completely ecologically built houses. There are two of them and can accommodate up to 8 guests each. It's a two-story house complete with bedrooms, a fully equipped kitchen, a living room, and a large terrace with complimentary views over the Petite Creuse valley. Because there's electrical heating and a wood stove (for the coziness) these are rented throughout the whole year.
Many of the rental accommodations have been made accessible for people with disabilities.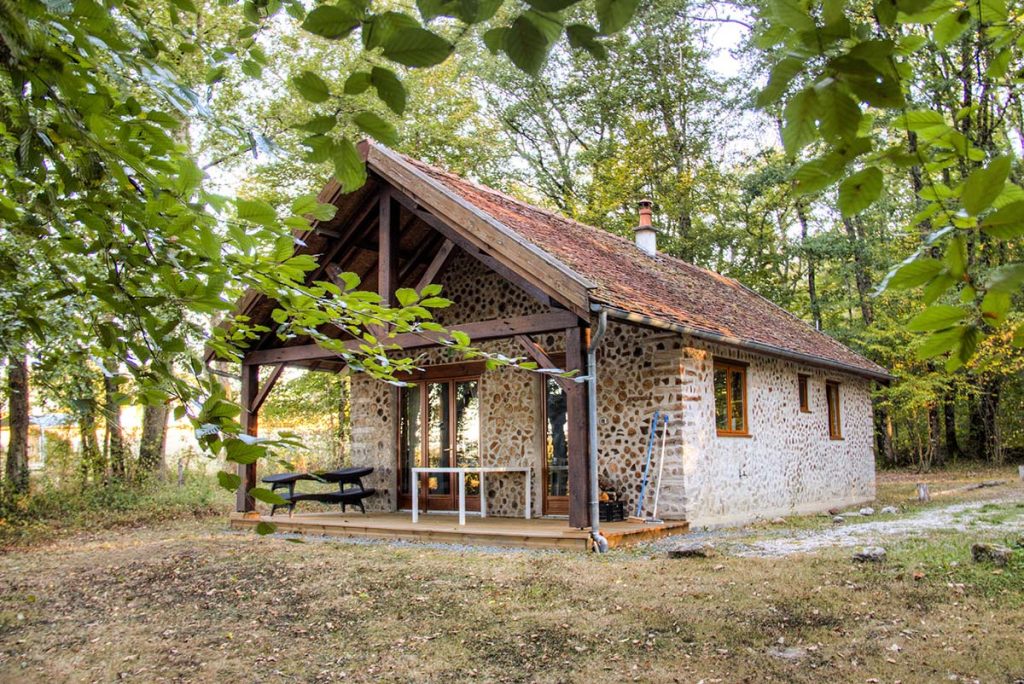 What to do at Creuse Nature
The main building is where you can expect most of the action to happen. There are a large outdoor swimming pool and a much smaller one for little kids. Inside is another swimming pool which is heated and perfect for chilly evenings or early morning skinny-dips. The sauna and outdoor hot tub are free to use. By the way, this is probably the coolest looking hot tub we've ever seen, make sure to check it out!
The bar is open during the day and in the evenings affordable food is served at the restaurant.
Spread over the domain are several sports facilities like a football field, table tennis tables, a petanque court and an actual archery field (naked archery is like the next big thing after petanque in France). Several playgrounds can keep your offspring busy in case they happen to have enough water fun for a while. Part of the campground is forest and walking paths are available for your naked morning walks to start the day with a clear head.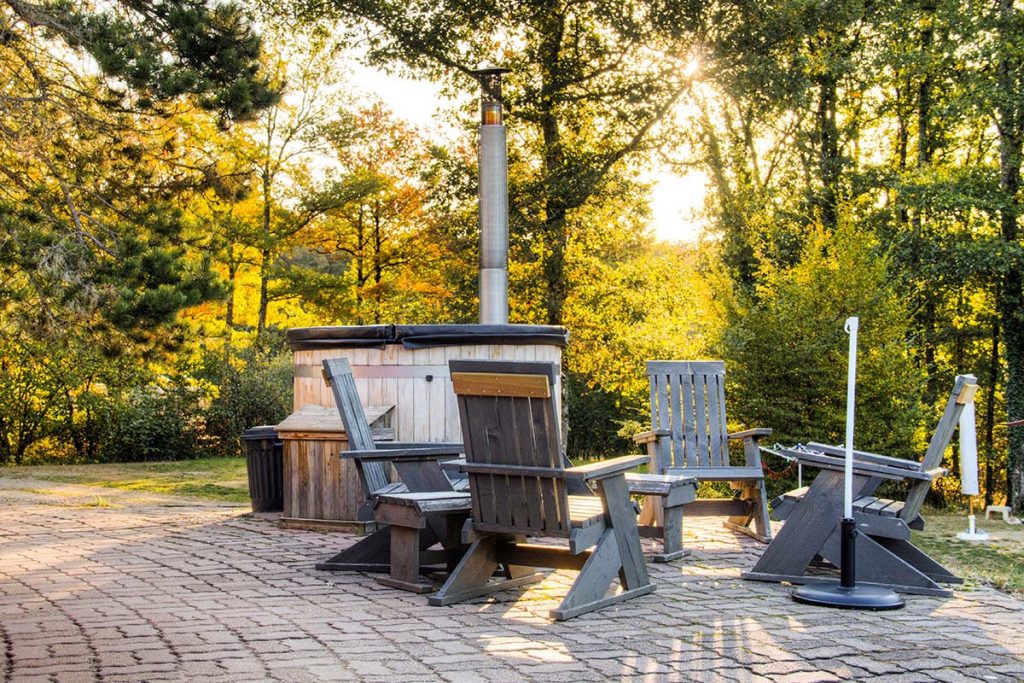 The majority of the activities like sculpting, dancing, yoga, or aqua gym are mostly organized during high season but we were happy to see that visitors will also be entertained during the other months. We visited Creuse Nature at the end of September and an actual Jazz Week was going on. Complete with a live Bossanova band, a silent disco, and several other related activities.
Around Creuse Nature
Once in a while, we arrive at a place and we wonder "why on earth are there no other tourists here?". The Creuse area has somehow been forgotten by the millions of tourists that invade France every summer. A real shame, if you ask us. Or maybe not. Sleepy historic villages, hilltop castles, and a marvelous landscape full of forests and farms catapult you back decades ago. We hope that the authentic markets over here will never exchange their local delicacies for cheap Chinese made souvenirs. This is one of the few places in France that never got polluted by mass tourism and we were seriously doubting whether we should actually tell you about it. Or just keep this pearl to ourselves. But then we remembered that you are naturists, just like us and that we don't have to worry much about conserving the area from you. But please don't tell your textile friends about it.
A mixture of small country roads makes the Creuse area ideal for cycling or hiking. Naked hiking may not be exactly legal but because of the low population in the area, the chances of getting caught are pretty small. So yes, it's possible, we've hiked some trails naked, but it's at your own risk. If you're willing to put on some pants during your holiday, the area has even more to offer… Nearby Creuse Nature you can find the sleepy town Boussac with its impressive castle which has a collection of antiques that will blow the mind of every connoisseur. The town Toulx-Sainte-Croix is another must-visit spot with a nice 11th-century church and a watchtower that provides the most magnificent views of the area.
Nature lovers might particularly enjoy the Pierres Jaumâtres, a bunch of huge rocks on a hilltop which provide scenery that's a mixture of a Lord Of The Rings scene and a National Geographic documentary. We've seen images of people posing naked on those rocks and that was certainly something we wanted to try as well. Unfortunately, the presence of two nuns on their afternoon walk spoiled the opportunity for us. Maybe you'll have a better chance.
Castles, abbeys, nature parks, they might attract you to come over for a week and make sure that you'll be back next year for a month.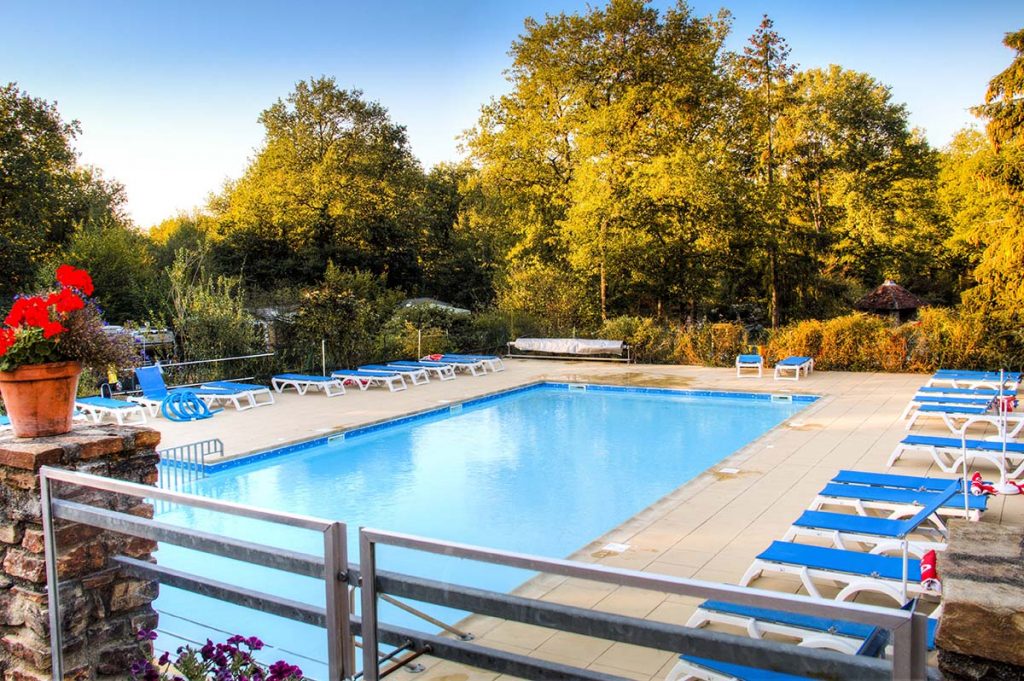 Staff of Creuse Nature
There once was a Dutch couple called Els and Reinier who dreamed of building their own naturist campsite in France. Today you can see for yourself how this fairytale turned out to be. Many years after they first set foot on just some domain in France they've turned it into a successful eco naturist campsite, the only one in the Creuse department. They've carefully looked after not becoming too commercial and succeeded very much in fulfilling their dreams.
Creuse Nature can be seen as the perfect mix between a commercial campsite where all necessary facilities are available and the common naturist club where a friendly atmosphere is the most important facet and where volunteers return happily year after year to help to maintain their favorite naturist destination.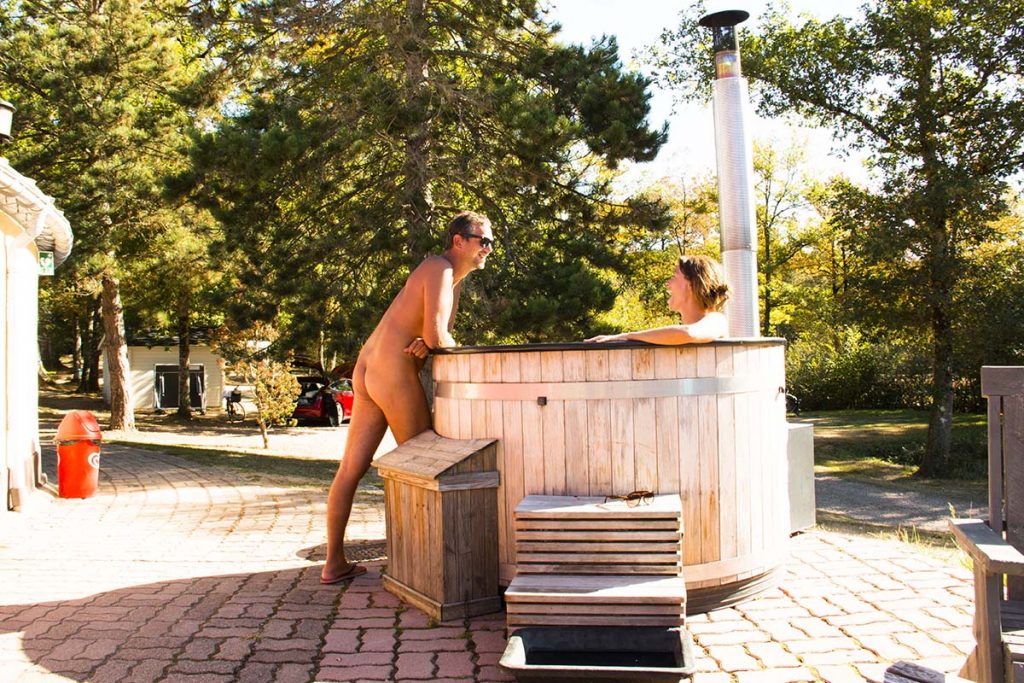 Guests at Creuse Nature
We make a lot of jokes about the Dutch (we are from Belgium, that's kind of our thing) but we can't deny that they are experts in creating an atmosphere. Els and Reinier take a decent part of that action for their account, but the guests certainly completed it. Whenever we passed by the bar there was always someone up for a chat or a coffee (or a wine or a beer when the day evolved). Creuse Nature is a social place and one where the values of naturism are still standing strong. We can't remember a single other guest passing by without a friendly wave and "hello".
When we were there, the majority of the other visitors were Dutch, but also many German, Belgian and English visitors are considering Creuse Nature as their perfect naturist getaway.
Summary
If you've never heard about the Creuse department, make sure to put it on your list! You won't regret it. And Creuse Nature is certainly where you want to stay during your holiday! Or maybe for the rest of your life… Yes, you've read it well… After many years of serving naturists, Els and Reinier think it's time to move towards the other side of the bar. To be able to spend more than a couple of minutes naked next to the pool during the nice summer months. Creuse Nature is for sale and they won't just sell it to anybody. But if you think you can run the place while maintaining its current standards and values, you might have a chance to become the next proud owner.
Read more about Creuse Nature on  
NUDE
Disclaimer: We have been invited as guests of Creuse Nature, but of course all opinions are our own. We are super confident you will love this place as much as we did!
---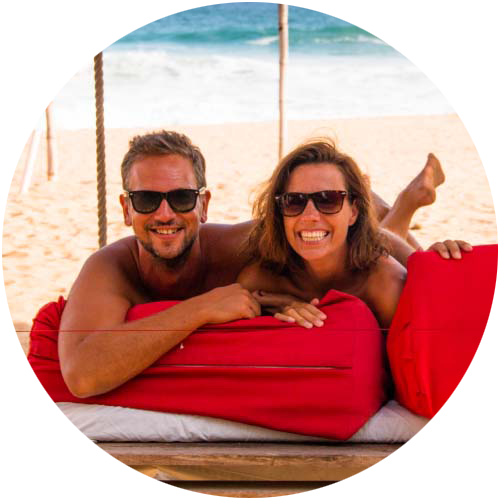 Support Naked Wanderings
Do you like what we do for naturism and naturists? Did we make you laugh or cry? Did we help you find the information you were looking for? Then definitely join our Patreon community!
---