When we were reading that post again we felt that something was missing. Although the information is still quite accurate, most of what we wrote were things we had learned from the internet. Our only naturist experiences had been in a handful of European countries and honestly, we didn't know that all that much about the global naturist lifestyle at the time.
Today, after almost two years of traveling around the world, we thought it was time for a re-write. Not only have we visited many naturist places, but we've also gained a lot of personal experiences about how things are handled differently and we had the chance to talk to lots of nudist club members, naturist federation board members, nude resort owners, and so many other naturists and nudists.
It wouldn't even be possible to put all that information in just one blog post. So we decided to split it up in three different posts. Today: Naturism in Europe.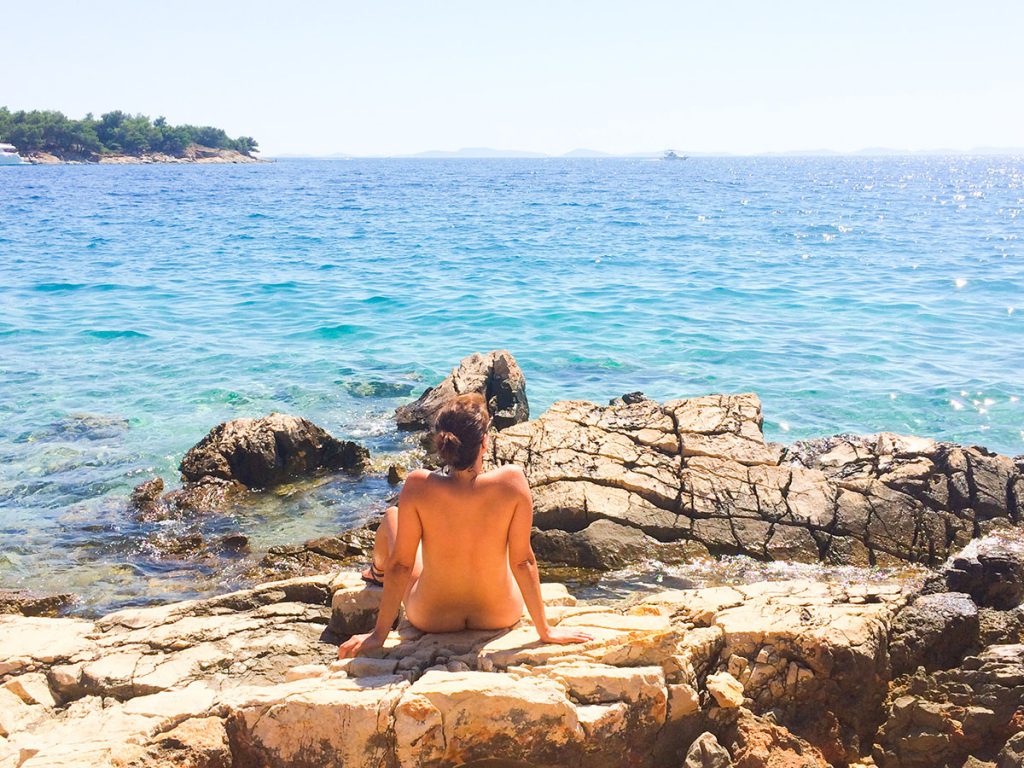 Europe is where modern naturism got started
Nudism and naturism as we know them today originated from Western Europe. In the first half of the 20th-century groups of people from mostly Germany and the UK got together to enjoy being naked in the company of others. Without the whole thing turning into an orgy. Just like today, people had different reasons to enjoy nudism or naturism but back in the day, the most common one was because of the health factor (both physically and mentally) which was achieved by being naked in nature.
Which seems like a pretty sensible idea in the aftermath of the industrial revolution.
Historians and psychologists don't always agree about at which point non-sexual social nude lifestyles started to flourish and what exactly was the trigger for them to grow into what we know as the naturism and nudism of today. Since we are neither historians nor psychologists, we can only guess. Just like with everything in history, it was probably a mix of reasons, coincidences, and being in the right place at the right time.
It doesn't really matter. What's important is that today the holy grail of naturist opportunities is still in Europe, its birthplace. But we have to be careful with that statement because Europe is a large continent with many different countries and cultures. The nude habits in one country are certainly not the same as in the one next door.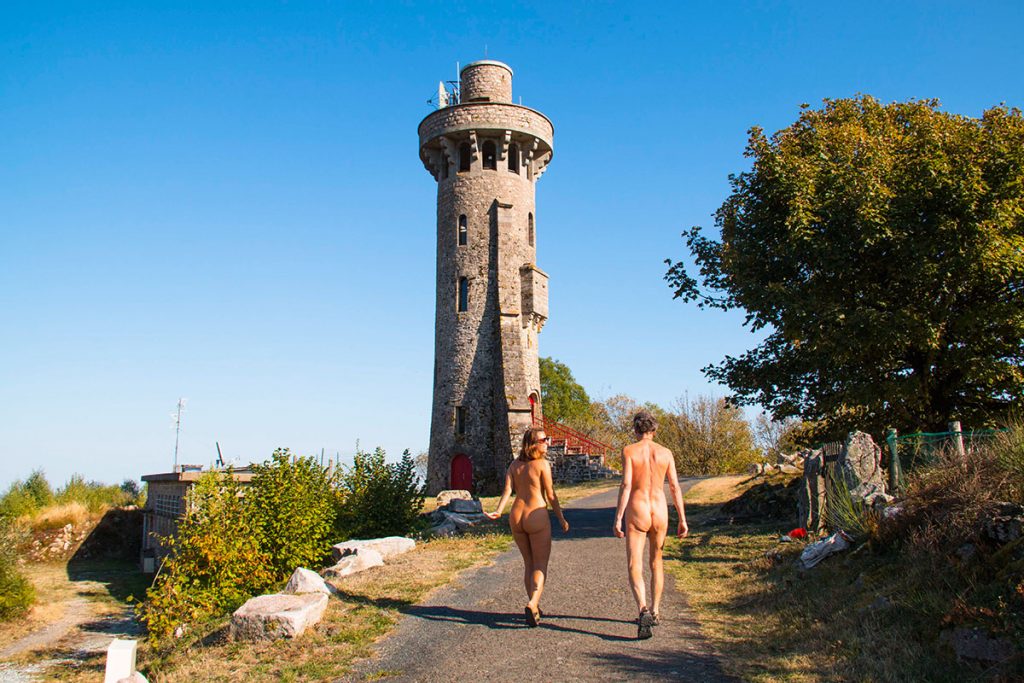 Naturism in East and North Europe
In eastern Europe the naturist options are much more limited than in western Europe, that's for sure. But you would be surprised about the eastern European countries which do have at least a couple of unofficial nude beaches or naturist clubs.
Ukraine
for example has several nude beaches at the coast of the black sea and hosts a festival called
KaZantip
which is often called the little European sister of
Burning Man
. Just like her big brother, she's not a stranger to nudity.
Romania
,
Bulgaria,
and
Poland
do have nude beaches as well, and
Hungary
is becoming more and more important as a naturist holiday destination.
In the north of Europe, the average temperatures may not be that attractive to the majority of naturists but yet there's quite some social nudity going on. Finland, Sweden, and Norway are well known for their saunas and all these countries have several naturist clubs and campgrounds for the long summer days. And those can be very long over there.
Naturist campgrounds can also be found in Denmark and here's a fun fact about that country. All public beaches are clothing optional by default. How cool is that?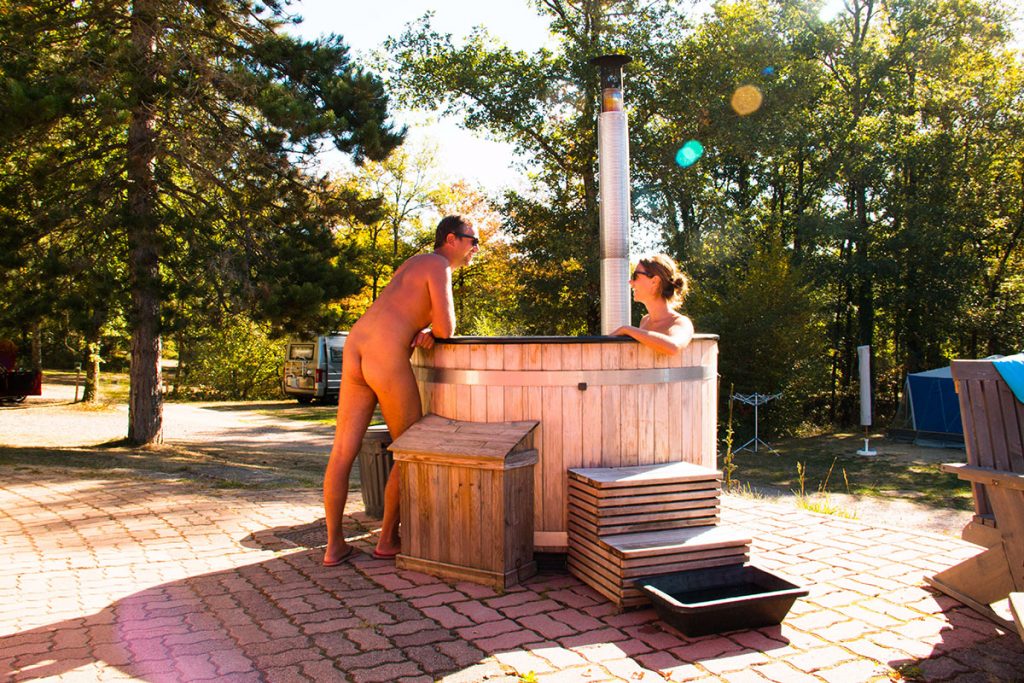 Naturist clubs and nude spas
For the largest selection in naturist places you still have to be in western Europe. The options are huge and include campgrounds, resorts, clubs, B&Bs,
nude events,
and the so-called
naturist village
.
An important distinction we can make here is between the countries which merely focus on local naturists and those who focus mostly on naked tourists.
Germany
,
The Netherlands,
and also our home country
Belgium
have a long history in local naturism. Germany was the birth math of naturism as we know it and naturist campground
Athena Ossendrecht
on the border of Belgium with The Netherlands was one of the first places to host the international INF Congress. Other than historical importance, these countries still offer a lot for the local naturist in the form of campgrounds, clubs, and nude beaches.
Germany
also has a history of wellness, spa, and communal bathing. A habit that is by default practiced nude. Do you know any famous German bathing suit designers? We don't think so.
Several decades ago the
naked spa
also found its way towards
Belgium
and
The Netherlands
and because the weather is this part of Europe is not always decent enough to drop your clothes outside, these indoor facilities know a huge success. Interestingly, more and more Belgians and Dutch start to enjoy social nudity in the spa without identifying themselves as naturists or nudists.
The misconception about English naturism
A European country which isn't often at the top of favorite destination lists of the nude traveler is the
UK
. In the comments that we often receive on
Naked Wanderings,
it strikes us how many people still believe that the Victorian age has never ended and that the British are still the prudes of Europe.
As naturists, we know the burdens of misconceptions and prejudices and the English naturists probably know these better than most others. The truth is, during the last decade or so naturism has grown exponentially in the UK. There are several nude beaches spread around the country's coast, there are more than 50 campgrounds, clubs or other types of naturist facilities and Great Britain is one of the pioneers in Europe when it comes to nude events. Their NKD festival and Nudefest have become quite famous and so is the North East Skinny Dip.
The driving force behind all this progress in English naturism is certainly the federation
British Naturism
which keeps looking for new and better ways to attract new naturists and increase the naturist options.
It's not all rainbows in the UK though. The discrimination of single male naturists is still a hot topic in this country and we met the owner of an English naturist B&B some time ago who doesn't want to publish the address on his website out of fear for voyeurs. But that's not typical for the UK. We've seen similar issues at other places around the world.
Some of the best news from the region came probably last year from the northern neighbor of the UK: Ireland. Which has opened its first official nude beach. Naturists in this country have struggled through a long and difficult path and it seems like they are finally getting there. Ireland does have a naturist club and their naturist federation already exists since the sixties. Apparently they are now gaining the strength to start things moving.
We applaud that very much!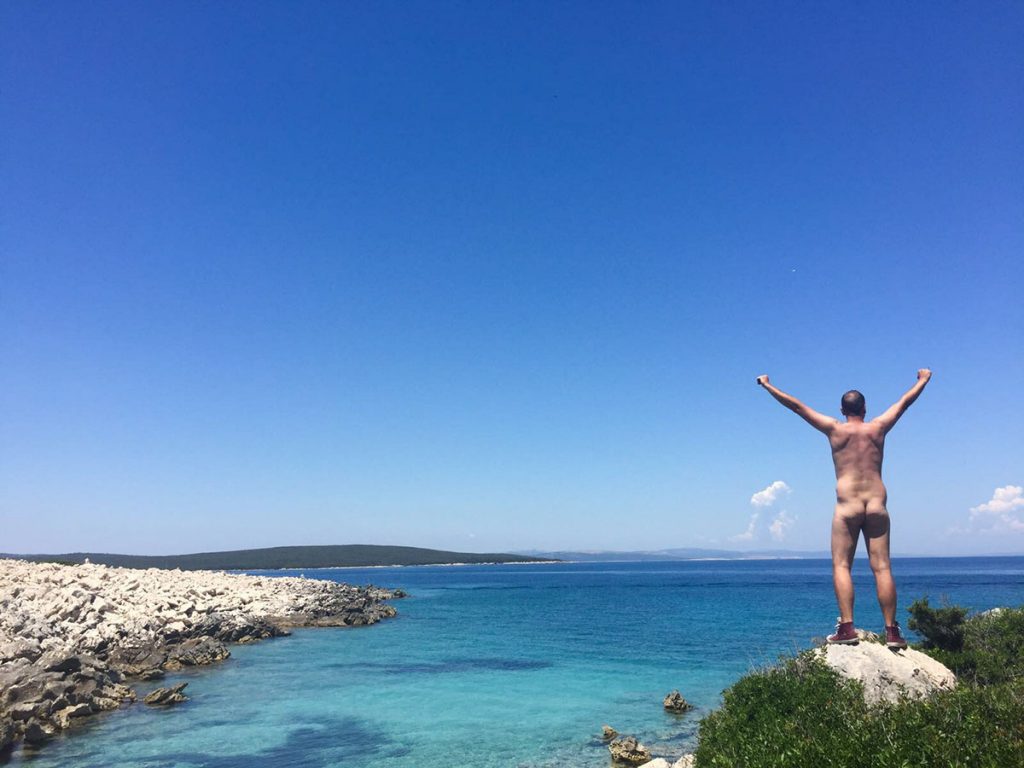 Sun, beach, and lots of nudity
When people talk about naturism in Europe, 90% of the time it will be about either
Croatia
or
France
. Both countries have a long history in naturism and are still considered the crown jewels when it comes to European naturism.
It's said that the first significant step for naturism in
Croatia
was initiated by the British (who would have thought) King Edward VIII who took his mistress to Rab island for a skinny dip. Due to the increase of naturists all around Europe and the little options they had,
Croatia
was the first country to start focusing on nude tourism. With a lot of success. While naturist vacations in
Croatia
are still limited to camping (or rental accommodation at a campground) it's a favorite holiday destination for many European naturists.
France
, on the other hand, was the country where organized naturism really got started with the founding of the
INF-FNI
(the international naturist federation) back in 1953 at
CHM Monta
. Since then, France has been focusing on both local naturists as tourists and has become the number one naturist destination in Europe.
A big player when it came to promoting French naturism is of course
Cap d'Agde
. The world's first
naturist village
. It didn't matter whether we were in
Brazil
,
Canada
or
Thailand
, there will always be someone asking: "Hey, you travel to naturist places around the world, how is Cap d'Agde?". Although Cap does get some bad publicity for being a bit more liberal than the naturist standards, for naturists around the world it's a mythical destination and a top
naturist's bucket list item
.
Many naturists tend to forget that
France
is more than just Cap d'Agde. The country has it all. Kilometers and kilometers of nude beaches, cozy little naturist campgrounds, large
naturist villages,
or naturist B&Bs between the wine fields. It's all just there.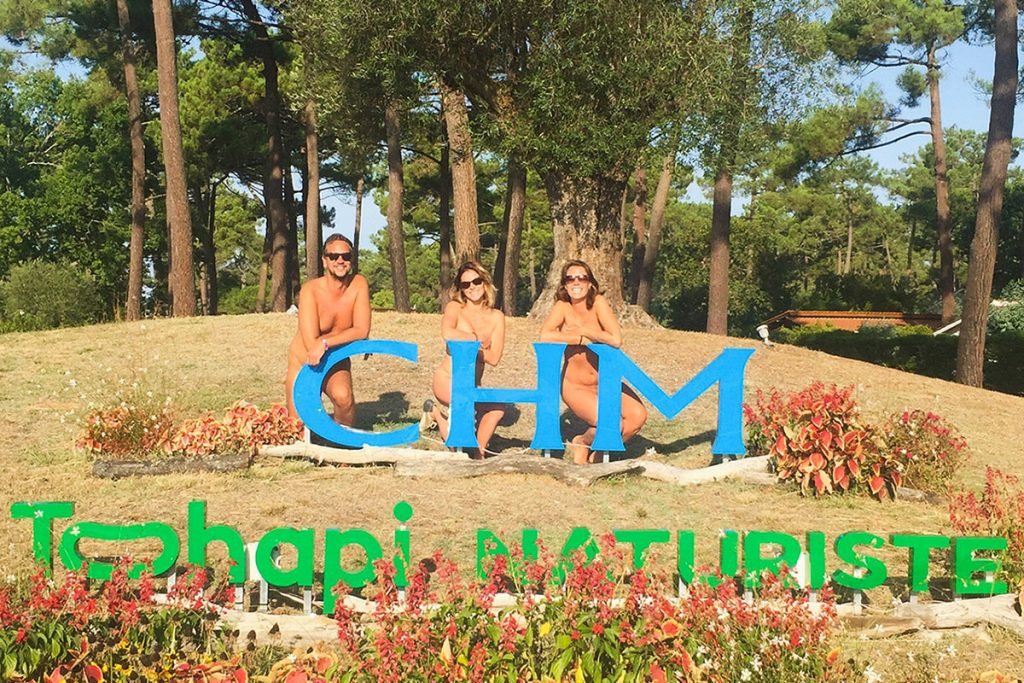 Upcoming naturism in Europe
France
,
Croatia,
and
Germany
have known naturism for as long as most people alive can remember. But it's a misunderstanding that this is the same for all western European countries.
Although naturism has been practiced in
Greece
for many years, the country today still only counts a handful of official nude beaches (and many hands full of unofficial ones). The first naturist resort in Greece was Vritomartis, which opened its doors in 1989. About half a decade after the first naturist places appeared in
Croatia
. A country which is not all that far away.
Even today,
Greece
doesn't have more than ten naturist resorts.
Montenegro
too, which is right around the corner of
Croatia
is not yet on the top destination list when it comes to nude vacations.
Ada Bojana
island in the very south of the country has long been the only naturist campground around. Today there's another one called
Full Monty
which is right next to the Croatian border. Nude beaches do exist in
Montenegro
but they are few and not very appealing.
On the other side of the Adriatic sea, there's
Italy
. Few people know that naturism has been illegal there until 2006. That's really not so long ago. The good news is that today
Italy
is quickly gaining ground on the naturist travel market. With several official nude beaches and already more than twenty naturist resorts, the country is certainly attracting its fair share of naturist visitors.
A sad but interesting historical story can be found in
Portugal
. Organized naturism has been known in this country as early as the 1920s, but the dictatorial regime put an end to public nudity. It took many decades before naturism was allowed again, in 1974. Today naturism is steadily growing in
Portugal
and more and more naturist resorts are opening their doors.
A country of which we can not make head nor tails when it comes to naturism is
Spain
. They do have a strong naturist federation which fights actively for the rights of naturists. They have famous naturist resorts like
Vera Playa
,
Costa Natura,
and some on the Canary islands. New naturist spots like
Lavinia Naturist Resort
near Alicante are popping up while others seem to be forced to close their doors or turn to textile because they lack customers. Maybe it's a general tendency of tourism in
Spain
, we honestly don't know.
But we hope to figure it out pretty soon.
Naturism vs nudism in Europe
You may have noticed that we've used the word naturism a lot in this article. Much more than the word nudism. The reason for that is that naturism is still the most accepted term in Europe when it comes to social nudity (with "FKK" on second place). While nudism is used more and more often, in many countries it still has a bit of an undertone that leans towards exhibitionism.
So if you'd find yourself lost in Germany,
Belgium
,
France
or
Greece
(for example) it's always better to ask for the nearest naturist resort than the nudist resort.
The length of this blog post might be an indication of how big naturism in Europe really is. And this is just a summary. Not only can naturist places be found in almost every European country, but the general acceptance of social nudity is also something that keeps growing. Even if you'd get caught giving your naked behind a decent tan at a beach which isn't designated for naturism, chances are low that this will have you end up in jail or any other really big troubles.
---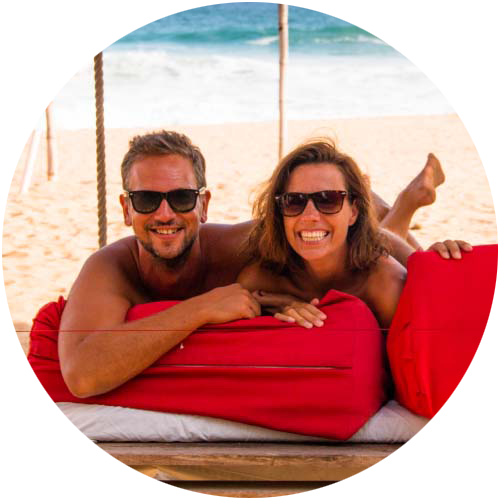 Support Naked Wanderings
Do you like what we do for naturism and naturists? Did we make you laugh or cry? Did we help you find the information you were looking for? Then definitely join our Patreon community!
---