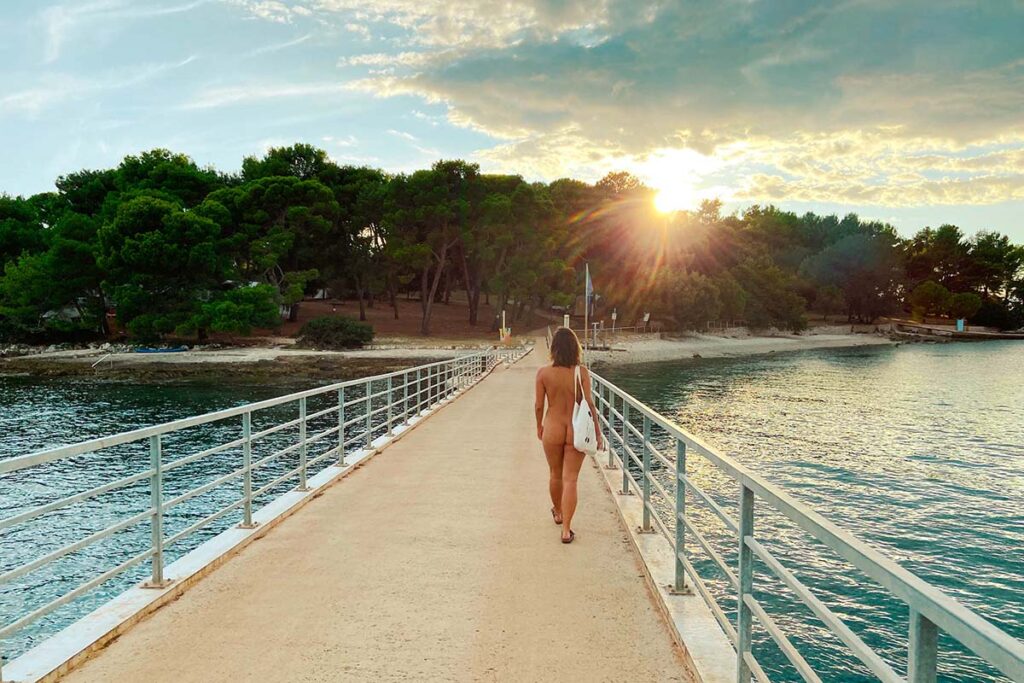 What's a naturist vacation park?
We figured that this type of resort deserves a separate blog post because it's not a hotel and not a true campsite either. There's likely to be a beach or a hiking trail though. The best way to describe it is a naturist domain where you can comfortably stay in rental accommodations. Of course, today this is possible at many naturist campsites around the world. The main differences between a vacation park and a campsite are the quality of the accommodations and the number of facilities.
Naturist vacation parks are often very large domains with an abundance of amenities, facilities, and activities. In most cases, they do have a campsite part as well. In fact, the only naturist vacation parks that currently come to mind that are purely rental are
La Jenny on the French Atlantic Coast
and
Costa Natura in southern Spain
. But there will probably be others.
Naturist villages
The so-called
naturist villages
can technically also be classified as naturist vacation parks, with the big difference being that these are public places. The best-known naturist villages are probably
Charco del Palo
and
Vera Playa
in Spain and Leucate in France. These are not gated communities, but have the look and feel of an actual village that you can just visit or drive through.
Cap d'Agde
in France is yet another exception because it's known to be the largest "naturist village" in the world, but it is gated and you need to pay an entrance fee to get in.
Examples around the world
In Europe, there are quite a lot of naturist vacation parks. All the
France4Naturisme resorts
are in this category, as well as
Koversada Park
in Croatia. A really good example would be
Bagheera
on Corsica Island. This domain is divided into a camping section and a rental section, with rental types ranging from typical mobile homes to top-notch seafront villas.
In Asia,
Oriental Beach Village
in Thailand is a luxury apartment resort. In South Africa, there is the beautiful
SunEden resort
where you can choose between studio apartments and chalets to 3-bedroom villas. The list of naturist resorts in Latin America is rather short, yet
Colina do Sol
in Brazil is definitely a naturist vacation park. Our experience in North America is limited, but we're writing this blog post from Cypress Cove in Florida, which happens to be a great example of a naturist vacation park (a full review is coming soon).
Day visits
Another characteristic of a naturist vacation park is that they most often allow day visitors. This is, of course, because of their many facilities. If you live in the area or happen to be vacationing there, you can get a day pass to spend some time without clothes.
Day visits are getting increasingly popular because they're perfect for a day out with the family. You could also go to a nude beach, of course, but many naturists prefer the security and the facilities of a gated resort. Especially the larger resorts cater to visitors of all ages and are like a combination of a wellness centre and an amusement park. With the big difference is that you don't need to wear clothes.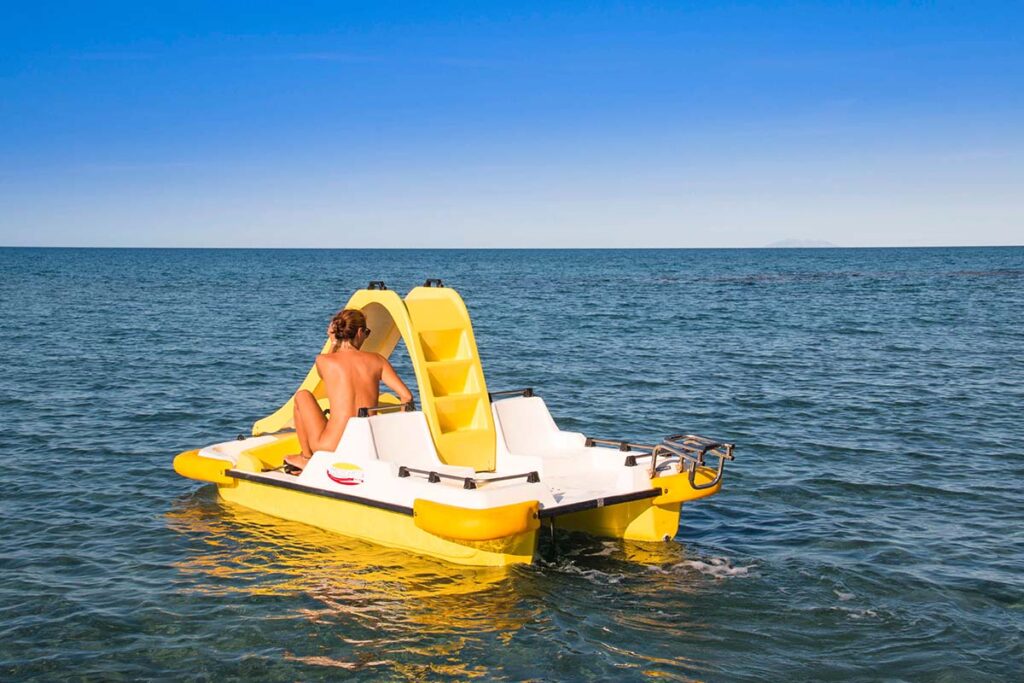 How to find a great naturist vacation park
Now comes some bad news… You can't use Google to search for naturist vacation parks because we kinda just invented the term. We believe that it's important to make this difference in resorts though because we found that quite a lot of people are asking us for resorts that are just this. A luxury version of a naturist campsite with quality accommodations and enough going on to keep the whole family happy.
So one thing you can do is send us a message and we'll try to guide you to a naturist vacation park at your destination. But, of course, we haven't been everywhere (yet). For France, it's quite easy because you can look at the
campsite stars
. 5-star naturist campsites are definitely vacation parks and so are the large majority of the 4-star campsites.
Another way would be to find naturist resorts in the area through websites like
GetNakedGermany
or
Blootkompas
en then look at the available accommodations. If they have more than the typical chalet, glamping tent, or mobile home, it's very likely to be a vacation park. The good news is that naturist vacation parks are likely to find you. These are big businesses that spend a lot on advertising. So looking at ads or banners might also get you on your way.
---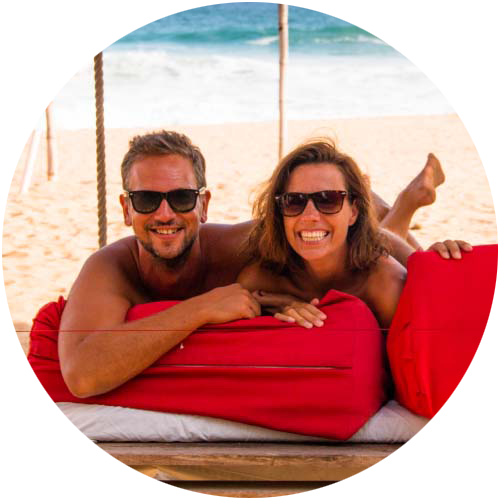 Support Naked Wanderings
Do you like what we do for naturism and naturists? Did we make you laugh or cry? Did we help you find the information you were looking for? Then definitely join our Patreon community!
---