Thailand has already secured its spot on the naturist vacation map for quite some years, but the only thing the country kept missing was a nude beach. Until recently, when a new naturist resort called Oriental Beach Village opened on Ko Kho Khao island and secured a section on the beach for the guests to be used Au Naturel.
Getting the opportunity to go naked on a beach in Thailand was reason enough for us to head over to Phuket. What we found wasn't just a magnificent nude beach, but also a great hotel surrounded by beautiful nature. Yet another oasis of tranquillity where time or clothes don't exist.
How to get to Oriental Beach Village
Oriental Beach Village is located at a good 2-hour ride from Phuket airport, which connects to several destinations within Asia as well as to major airline hubs like Bangkok, Singapore, Dubai, and Qatar. Getting from the airport to the resort is a bit complicated as it consists of a drive, a boat ride, and another short drive. Therefore we don't recommend going by public transportation because although possible, you're likely to waste most of a day.
One option is to rent a car at one of the many rental offices in the airport. Follow the 402 road north and continue on number 4 towards Khao Lak. Just past Khao Lak, you turn towards the Baan Nam Kem pier, where you'll find a ferry to the island every two hours or so (during day time). Once on Ko Kho Khao, it's another 5-10 minute drive to the resort.
By far the best option is to use the pickup service organised by the resort, especially if you have a long flight behind you. The driver will drop you off at the pier to take either the ferry or a longtail boat, and once on the island, another driver will be waiting to bring you to the resort.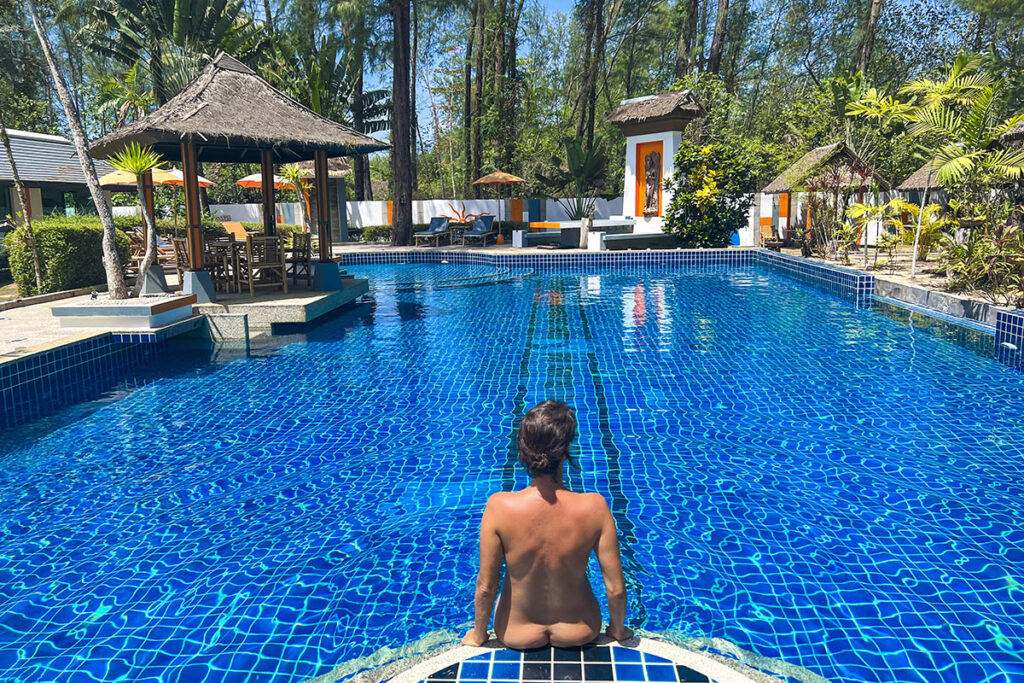 Where to stay at Oriental Beach Village
Spacious is an understatement when we're talking about the accommodations at Oriental Beach Village. There is a choice between an apartment or a villa, either with one or two bedrooms. We stayed in a one-bedroom apartment and can honestly say that this was much more than what we're used to. The terrace alone was larger than the typical room where we normally stay in.
All accommodations have a large living room and dining area, a kitchen, a bathroom, and (of course) one or two bedrooms. The only thing we missed in our apartment, but which is available in the villas, is an outdoor shower. But then again, we didn't really come all the way here to take showers. Or to stay inside our room for that sake.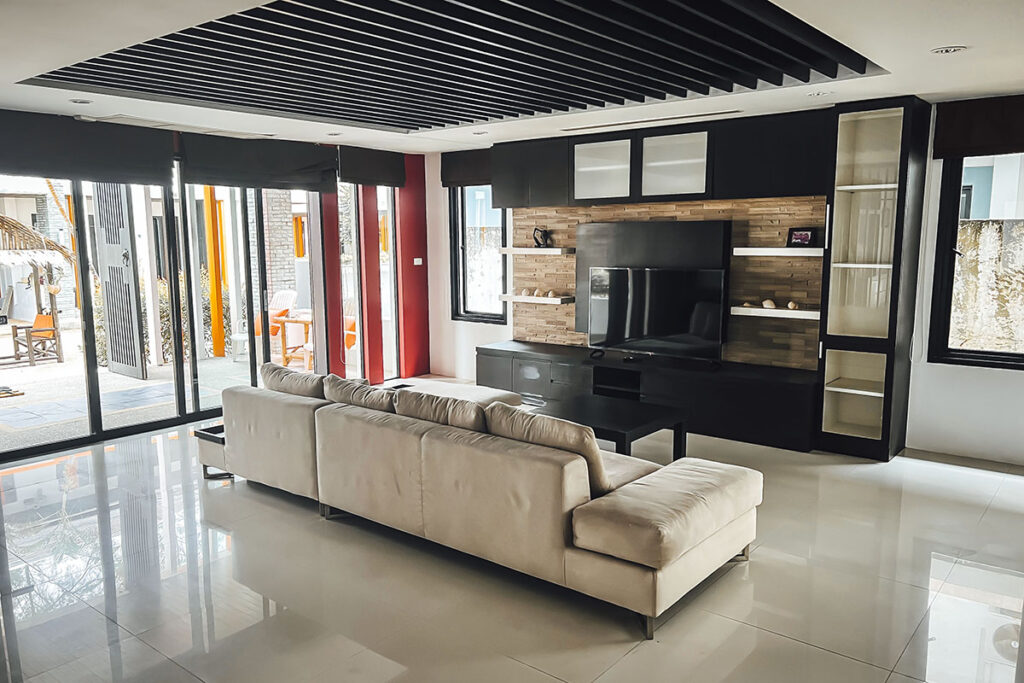 What to do at Oriental Beach Village
Calling your naturist resort a "village" is a typical French thing, but in the case of Oriental Beach, we have to say that it actually looks a bit like a village. When you're wandering from your place to the central area or the beach, you get the feeling that you're walking on some main street.
In the central area, you'll find most of the amenities of the resort like a fitness room, a communal area with a pool table, a small library, massage service, petanque, archery, a restaurant and a large swimming pool. Enough to keep you busy for a while.
Top of the bill is of course the direct access to the beach. The nude part is about 100 meters long and is signposted by two red flags. If you rather float than swim, there are kayaks available.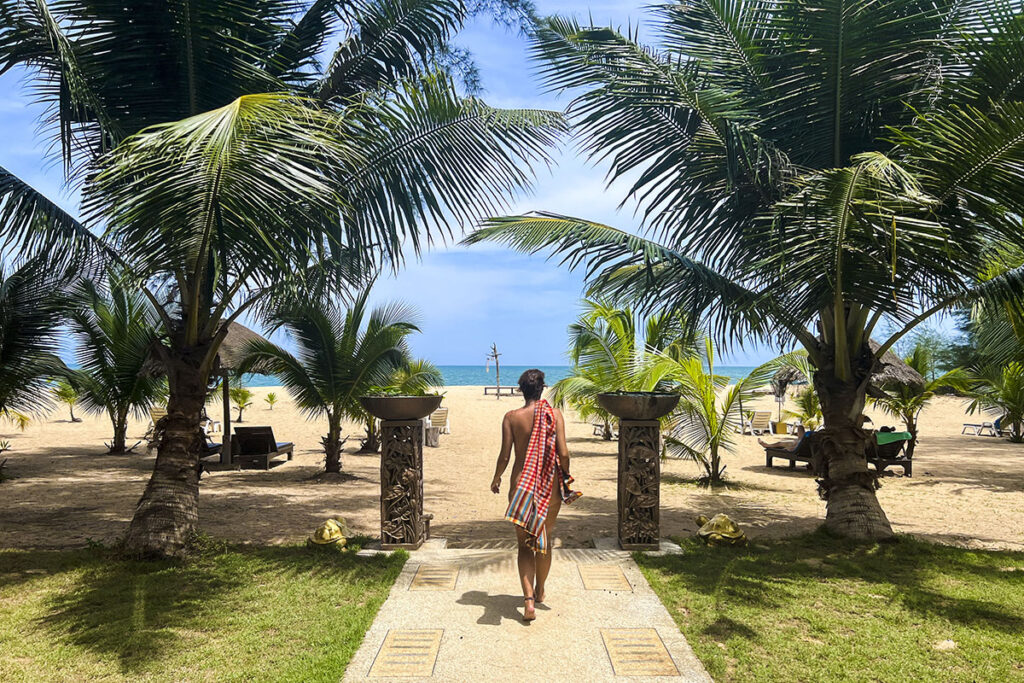 Around Oriental Beach Village
Part of the beauty of Oriental Beach Village is that it is surrounded by nature. If you sit on the beach, you'll see nothing but sand, sea and greenery. Ko Kho Khao island is still very undeveloped, especially compared to southern places like Khao Lak and Phuket.
The downside of this is that there isn't a whole lot to do on the island, which is something you might want to take into account if you're not a "stay all day in the resort" kind of person. During the high season, several restaurants and bars will open, and we did hear that more tourist attractions like ATV tours might be coming soon.
At the moment, Oriental Beach Village is the kind of resort that you want to visit to get off the grid. To relax all day with a book and a beer, soak up some sun on the beach, and cool down in the pool. The restaurant serves meals and drinks throughout the whole day, so that's nothing to worry about.
Staff & Guests of Oriental Beach Village
Paulo, the owner of Oriental Beach Village has earned his stripes in the naturist vacation world as the previous owner of the successful
Oriental Village in Chiang Mai
, in the north of Thailand, which is unfortunately meanwhile closed. When he moved to Phuket to start a naturist beach resort, several of his staff members followed, so it was great to see some familiar faces that we had met years ago.
When we visited the resort, there were only about 5 other couples. This is partly because Oriental Beach Village just reopened a couple of months earlier (it was already briefly open before COVID), and also because we were there in the low season. From what we heard and saw, most others seemed to be there for a relaxing couples' getaway without clothes.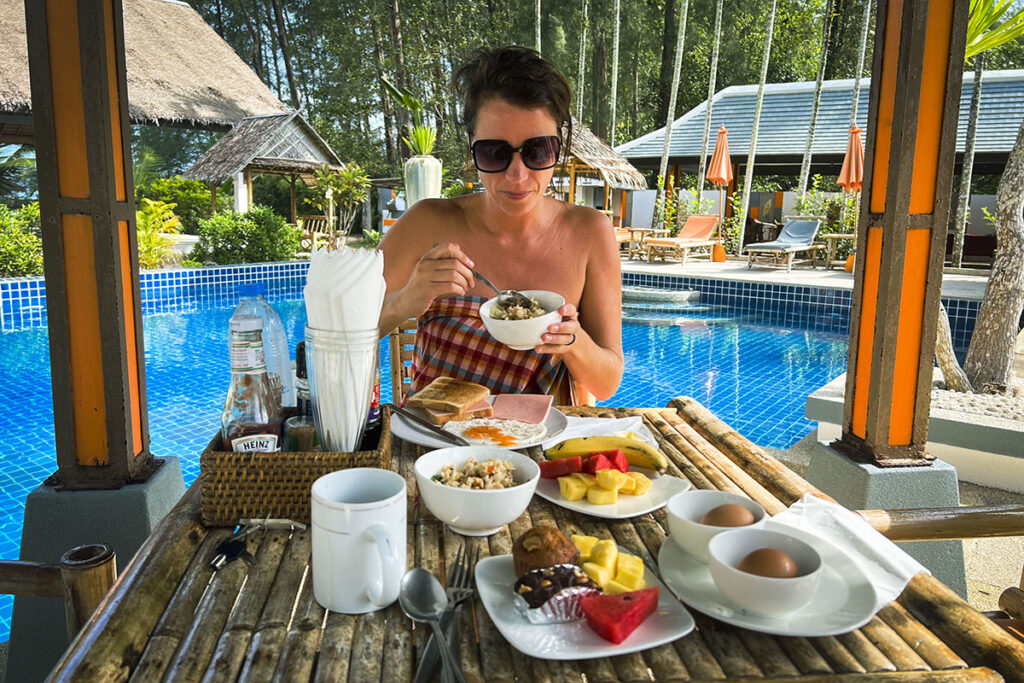 Book at Resort Oriental Beach Village
The best ways to book at Oriental Beach Village are:
English, French and Thai are fluently spoken
Summary
Thailand is competing with the Caribbean as a top tropical naturist vacation destination and is becoming very successful at it. Oriental Beach Village is yet another unique addition to the ever-growing list of naturist resorts in the country. So if you're looking for a naturist beach vacation in all tranquillity and luxe, you might want to add this one to your list.
---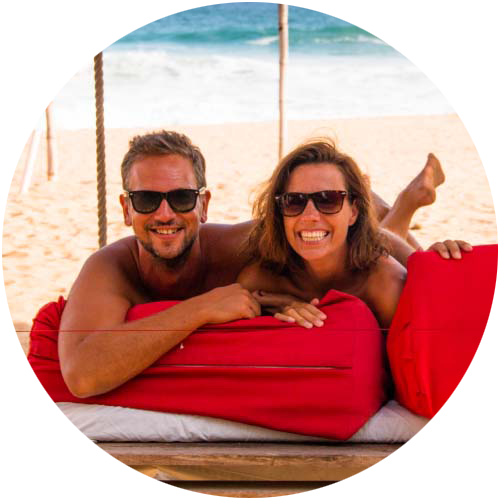 Support Naked Wanderings
Do you like what we do for naturism and naturists? Did we make you laugh or cry? Did we help you find the information you were looking for? Then definitely join our Patreon community!
---