Travelling to a never before visited country is always both exciting and daunting. Especially when this country is located in a continent that we've hardly ever explored. You can read up about a place all you want, but only when you get there, you can start to understand the cultural differences and similarities.
South Africa has been on our to-go list for a while. The country's splendid nature, different cultures, and friendly people are being praised around the world, and we have an additional aspect that we are hoping to learn more about: The opportunities for the naturist traveller. So as soon as we arrived in Johannesburg's OR Tambo airport, we made our way straight towards South Africa's largest and best-known naturist resort: SunEden.
How to get to SunEden
Most international visitors to South Africa will either arrive in Johannesburg or in Cape Town. If SunEden is on your bucket list, you want to fly to Jo'burg. This city does not particularly have a great reputation when it comes to crime, and although there are some tourist spots, we would recommend not staying in the city but heading straight towards SunEden.
Getting to SunEden from the airport is quite straightforward, the most common way is by taking the R21 towards Pretoria, then switching to the N1 north, get off in Hammanskraal from where the R734 takes you straight to SunEden. This road goes through the Dinokeng national park, so you get the chance to see some wildlife along the way.
However, there are two alternative roads to SunEden, one via the R573 and the other via the D327. This is where it gets tricky, the road conditions change very quickly depending on the weather, so today one road might be the best option, and tomorrow it can be a different road. It's always best to contact SunEden before you arrive to ask for an update on the road conditions.
Another option – and the one we opted for – was the airport transfer service provided by
Joxilox
. After a long and exhausting flight, we didn't feel much for getting a rental car immediately and drive on the left side of the road. So Lofty and Amanda from Joxilox picked us up and brought us to SunEden. After a couple of days, they brought us to a car rental office in Pretoria where we eventually rented our car.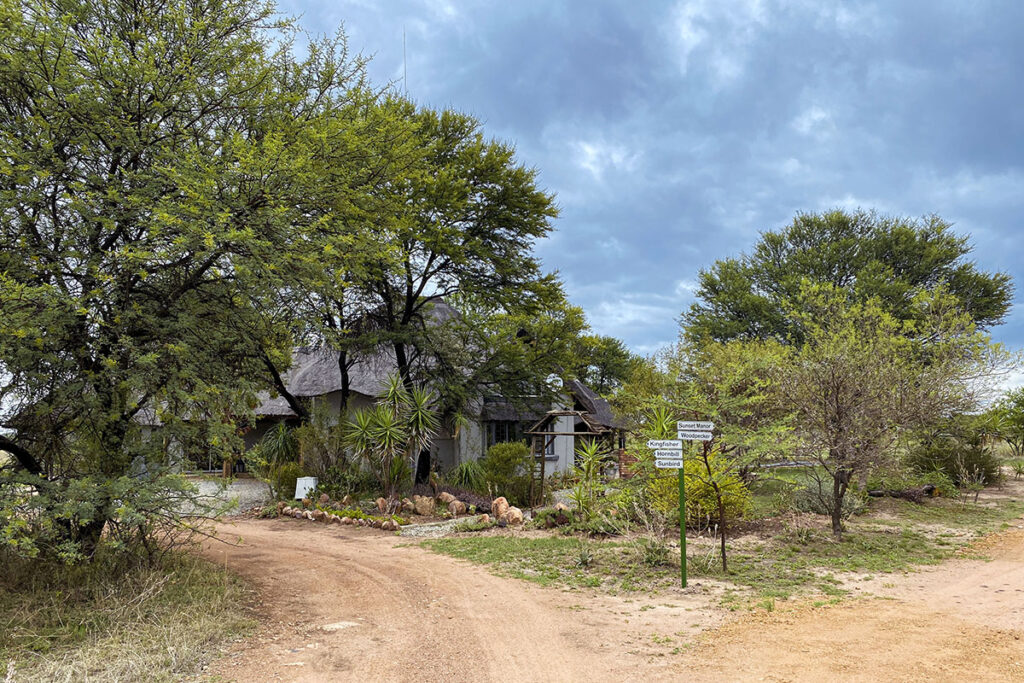 Where to stay at SunEden
For those bringing their own accommodation, SunEden has a camping area where you can put down your tent or camper and which has all the necessary facilities like toilets, hot and cold showers, electricity, and braais (the South African barbecue).
If you're visiting from outside of the country, you'll probably be staying in a rental. There are 4 different categories of rentals, based on the comfort and amenities they provide. The "basic" category includes caravans and safari tents. One step up is the "budget" category, which are bungalows that have private bathroom and kitchen facilities. The "standard" and "deluxe" categories include fully furnished apartments and villas.
Every accommodation comes in a different style and with different amenities, so we recommend scrolling through the pictures on the
SunEden website
before making your choice. We tried out two different rentals, the budget accommodation
Duiker
is a small bungalow with a bedroom, private bathroom and toilet, and outdoor kitchen and garden. It's a great choice for a couple of sunny days, but if the weather turns against you, it does feel like being stuck in a hotel room.
The other accommodation we stayed in was the deluxe
Fish Eagle
. With a large kitchen and living room, three bedrooms, and two bathrooms, this was much more than we needed. But we can't say that we didn't appreciate the abundance of comfort that came with this place. If you're planning to spend quite some time at SunEden, accommodation in the standard or deluxe category is definitely a good option.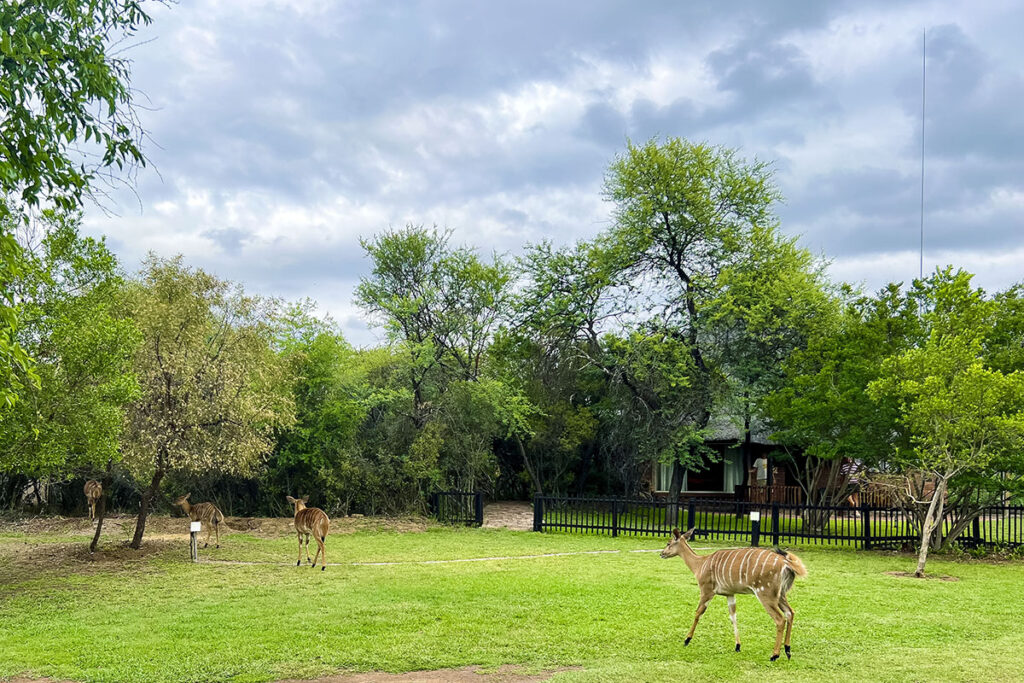 What to do at SunEden
On one hand, SunEden looks a lot like the larger European resorts, in the sense that it has all the necessary facilities for you to never really have to leave the domain if you don't want to. There's the central area with a swimming pool, sunbeds, and a pool bar. The indoor area has a bar too, as well as a restaurant, a small indoor pool and two saunas. If you prefer to cook your own meals but don't feel much for driving to the supermarket, there's a resort shop where you can buy most of the basics.
The culture shock that we were kinda expecting only came when we walked away from the central area and ran into our first group of impalas. This is when we truly realised that we were not in a European resort. Impalas are not the only wild animals living on the domain, there are also blesbok, nyala, duiker, porcupines, mongoose, and lots of birds. If you come in November or December, you'll see that many of these have babies.
A really fun activity is the (FREE!!) game drives with the SunRover. Bert will take you for a ride with a real game drive vehicle and show you all the different spots of SunEden while sharing his wisdom about the geography and fauna and flora. In case you're wondering why there are 100 different bird species at SunEden, but one specific area has 101, that's something you learn during the drive. As you won't be leaving the domain, it's totally fine (and actually recommended) to have the game drive naked.
On Fridays and Saturdays, there are often activities planned in and around the bar, like karaoke nights, wine tastings, live music, etc.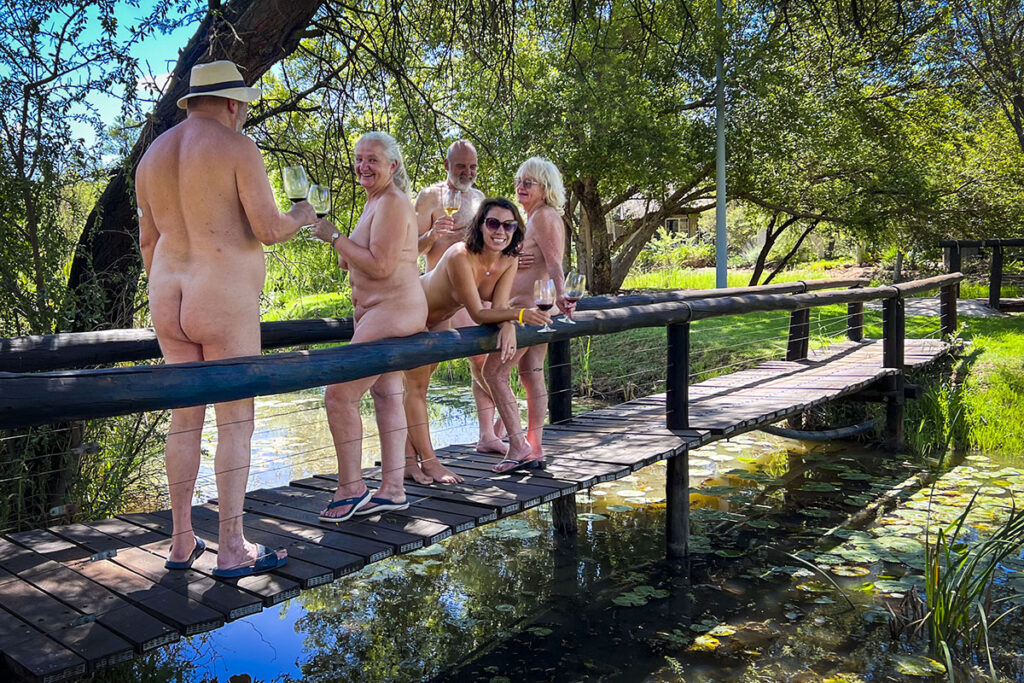 Around SunEden
The most important bucket list item for most visitors to South Africa is to spot some big wild animals. The Dinokeng game reserve is right next to SunEden and if you're lucky, you can see the Big 5 and plenty of other animals during just one morning excursion.
Other interesting day trips include the Cradle of Humankind, which is the area where they found the most remains of our ancestors in the world. Pretoria, Jo'burg, and Soweto can also be visited in just one day.
A bit further away are the wonderful Pilanesberg game park, the Graskop area with the magnificent Blyde River Canyon and the famous Kruger National Park, and the splendid mountain landscapes of Drakensberg. To avoid spending most of your day in the car, it's better to stay overnight when you visit these regions.
All of these places can be visited on your own, but if you prefer local guidance, if you like to avoid driving on pothole-infested roads, or if you just like some friendly company, you can organise these excursions with
Joxilox
.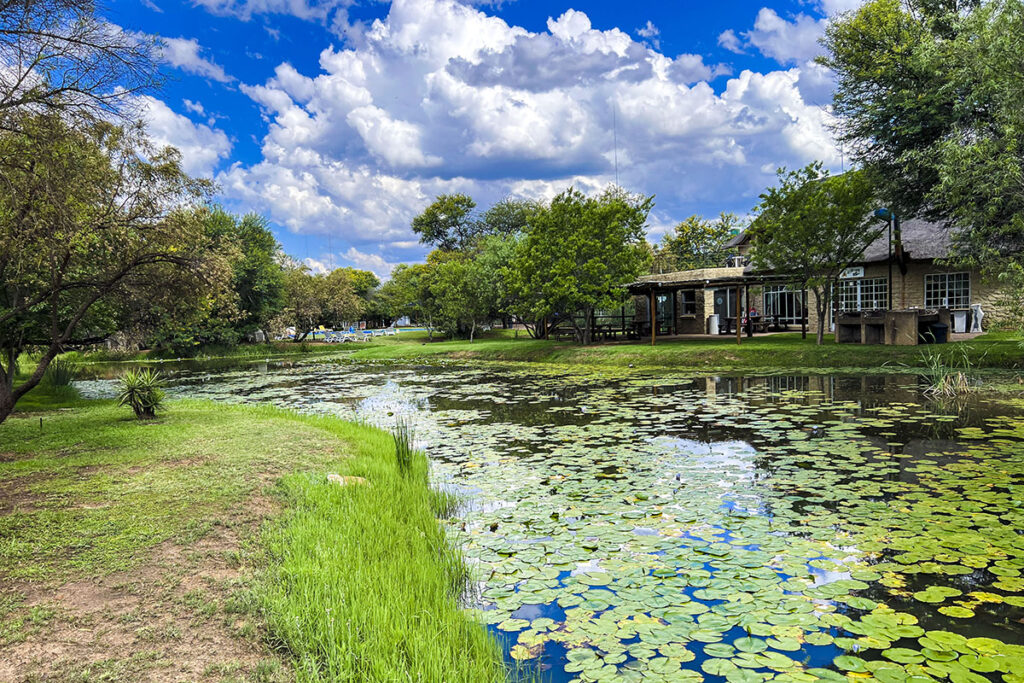 Staff & Guests of SunEden
When we arrived at SunEden on a Monday afternoon, the place was really quiet. It was interesting to see how much the dynamics changed when on Friday afternoon people seemed to arrive almost constantly. The atmosphere was lively, there was chatter and music and parties in the bar, until late Sunday afternoon when everything turned silent again.
International travelling still hasn't recovered completely from the COVID pandemic and this especially leaves its traces in faraway destinations. Because of this, during weekdays we mostly found residents at SunEden while lots of South Africans came over for the weekends.
Nevertheless, this place has all the potential to become a premium international naturist destination and since it's in the southern hemisphere, it's an interesting option for snowbirds from Europe or the Americas.
When it comes to the staff, it was often very hard to figure out who was actually working at SunEden, and who was just helping a hand. What we can tell you is that everyone went out of their way to make us feel welcome and comfortable. The friendly mindset of naturists and South African hospitality appeared to be a pretty perfect cocktail.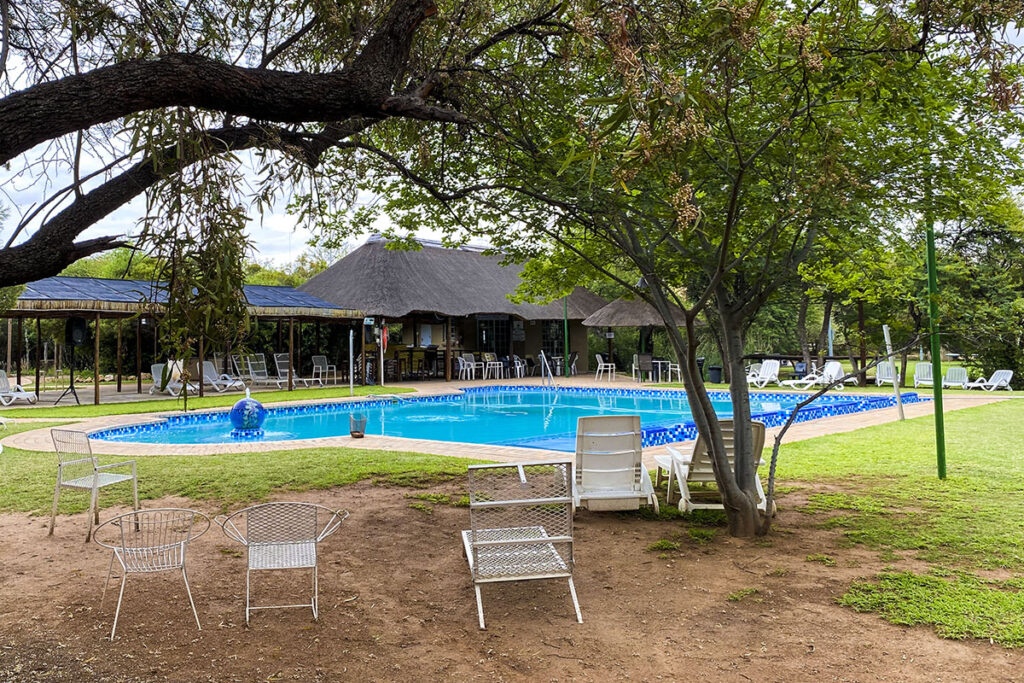 Book at SunEden
The best ways to book at SunEden are:
English and Afrikaans are fluently spoken.
Summary
SunEden is a very European-style naturist resort located in a magnificent South African landscape. The resort is a destination in itself and we wouldn't be surprised if some guests never even leave the domain. But that would be a pity because there's so much to see and do in the near surroundings. This place has all the potential to put South Africa on the naturist travel map, and we wouldn't be surprised if this happens very soon.
---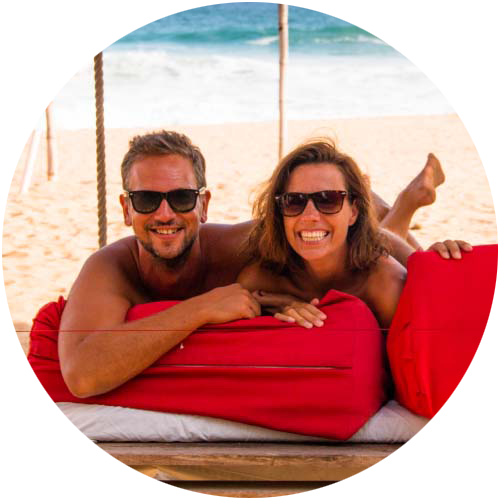 Support Naked Wanderings
Do you like what we do for naturism and naturists? Did we make you laugh or cry? Did we help you find the information you were looking for? Then definitely join our Patreon community!
---