Naturists tend to be easy-going people. We love to spend our days without clothes, relaxed, enjoying life in the nude. But if there's one thing we like to complain about, it's that we're always stuck to designated areas. Like a fenced-off resort or a very well hidden nude beach that takes forever to get to, on an often dangerous journey via steep paths. Even in your own garden, which you've paid a significant amount of money for, you can only be nude when you don't risk shocking the neighbors.
As if we're little children. This is your playground and you stay there. Don't you dare to go playing somewhere else! Those who do cross the line and get naked in places where they're not supposed to (including their own garden, which happens to have a couple of windows pointing at) are reported as
exhibitionists
. Well, some of them definitely are. But there are so many others, genuine naturists and nudists, who love to explore nature in their most natural way. What are their options?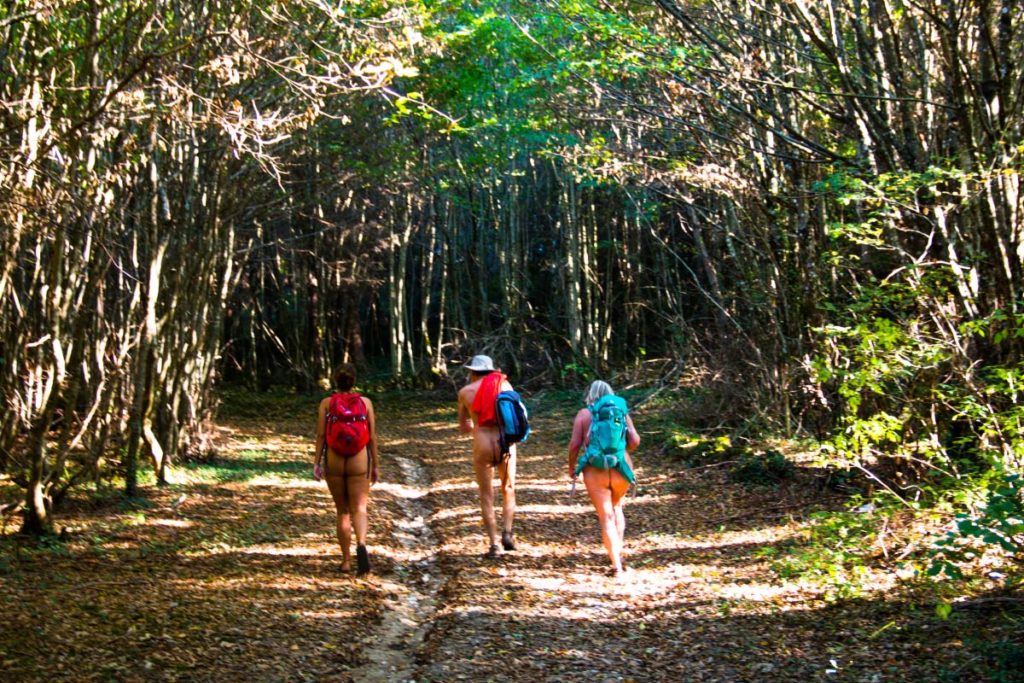 The rise of nude hiking
Being naked in nature is one of the main joys of naturism. It's in the name: nature-ism. The elements are just so much better enjoyed when you're not stuck in artificial layers. Feeling the sun on your nude body, a gust of wind passing by, the grass between your toes. Those were the first things that we felt when we became naturists. Feelings that non-naturists may never get to know (at least not in their post-toddler-years).
A great way to get naked in nature is by going on a
nude hike
. Through forests and fields, skinny dipping in a river or a waterfall. You have to admit, how awesome does that sound? Feeling the elements without being bothered by sweaty clothes. Some naturist resorts are in such desolate areas that they can offer excellent nude hiking options. The
Olive Dell Ranch
and
Deanza Springs
in California, for example, both have a magnificent piece of desert to hike in. Or
Yatan Rumi
in Argentina where we found some of the world's most splendid nature where clothes were not a requirement.
But those are few. While many naturist resorts try to jump on the recent hype of nude hiking, this often results in not more than a couple of kilometers (miles, if you will) of easy trails on the property. The kind you do before breakfast and still aren't hungry when you get back.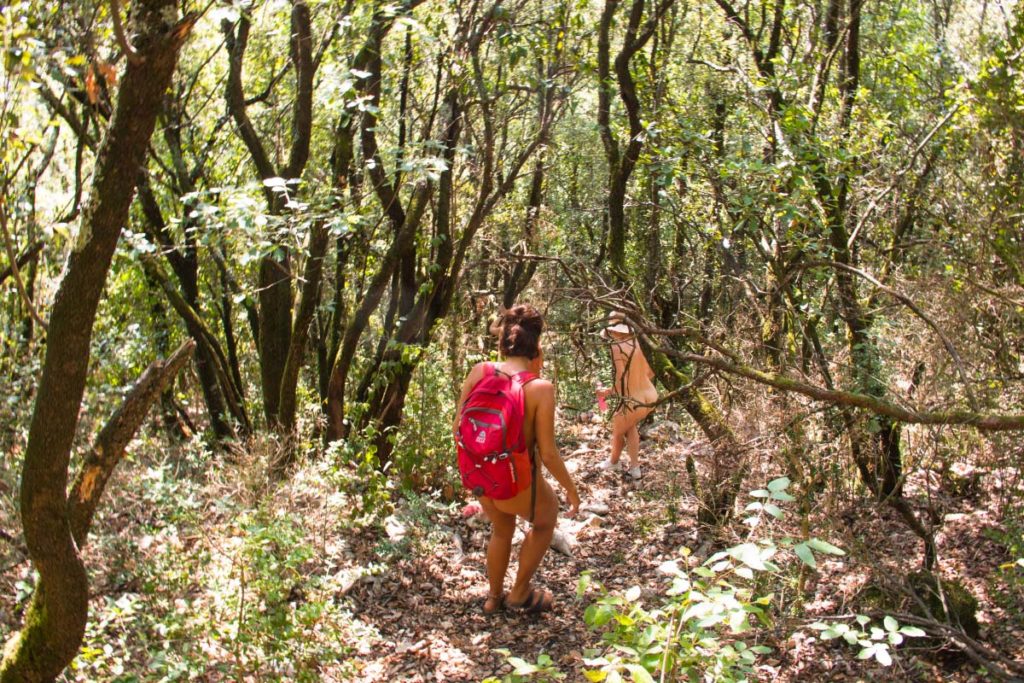 Nude hiking in public places
Naturists who don't happen to live near resorts with cool hiking trails don't really have many options. Either they hike nude at public places, or they don't hike nude at all. One of our first nude hikes on public grounds happened in California. Some friends took us to a part of the Pacific Crest Trail. For the first half-hour or so we had to keep our clothes on until we arrived on federal grounds, where the law didn't particularly forbid wandering around in our birthday suits.
The PCT, a hiking trail running from the Canadian to the Mexican border, all the way through the USA, is one of the toughest in the world. And so are the people who hike it. The handful of clothed hikers we did encounter along the way, didn't have the slightest problem with our nudity. They merely saw it as some welcoming entertainment. Or they looked at their smelly clothes and wondered why they hadn't thought of that, months ago when they started the hike.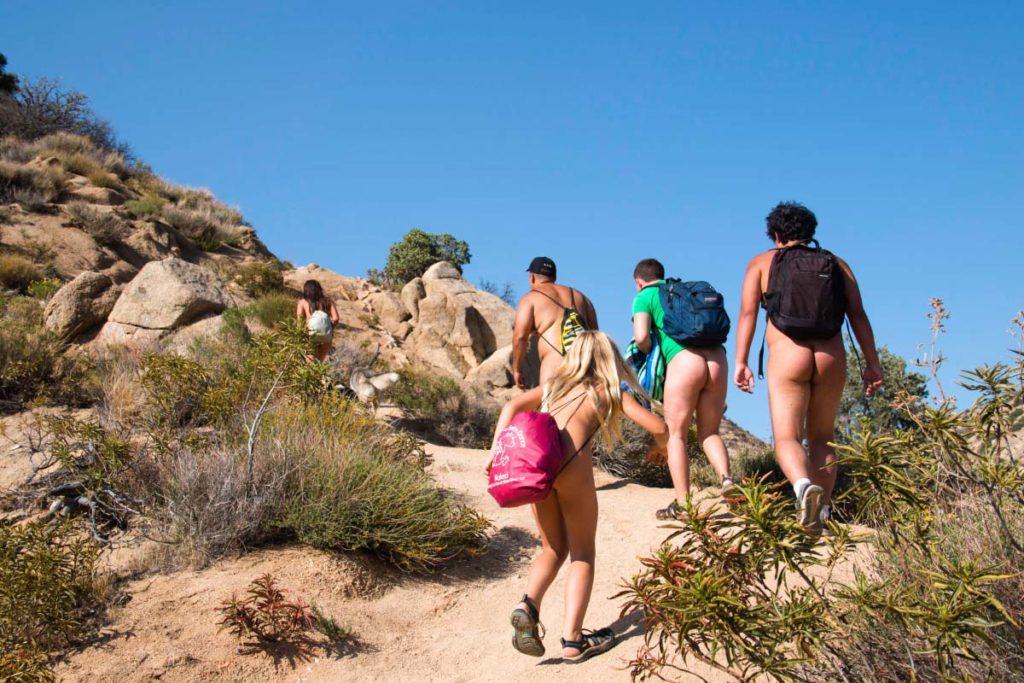 Nude hiking around Paris
At the start of our
Big Nude Tour de France
, we were invited by a local naturist association called
APNEL
. Paris has 2 major associations, one is
ANP
(Paris Naturist Association), which fights for designated areas and events for naturists in the City of Lights. They are the reason why
a public park in downtown Paris
now has a naturist section.
The other association is
APNEL
, the Association for the Promotion of Naturism in Liberty. A group that strives for naturism outside of the designated areas. The friendly people from APNEL were going to take us on a nude hike in the green belt around Paris, not much more than a 45-minute drive from the Eifel Tower.
We hate to say this, but we have some prejudices when it comes to meeting up with local associations. We always think that we will end up with a bunch of people who are twice our age and who will want to spend the better part of the day playing bingo or petanque. Nothing against bingo or petanque, by the way, but there's a time and place for everything. A nude hiking day is not the time nor the place. Honestly, we had considered doing the hike on flip-flops. How hard would it get, right?
For the sake of showing some respect to the association, we ended up putting on sneakers instead before going to the meeting point. Although we were probably the youngest of the group, only a few participants could have been our parents. That was the first good sign, but we still expected a walk in the park. After about 15 kilometers (about 10 miles) of climbing hills, wading through creeks hip-deep, enjoying views we had never expected this close to Paris, and giving birth to some impressive blisters, we had to change our opinion about both local naturist associations and the people who engage in them. Damn, those French naturists could hike.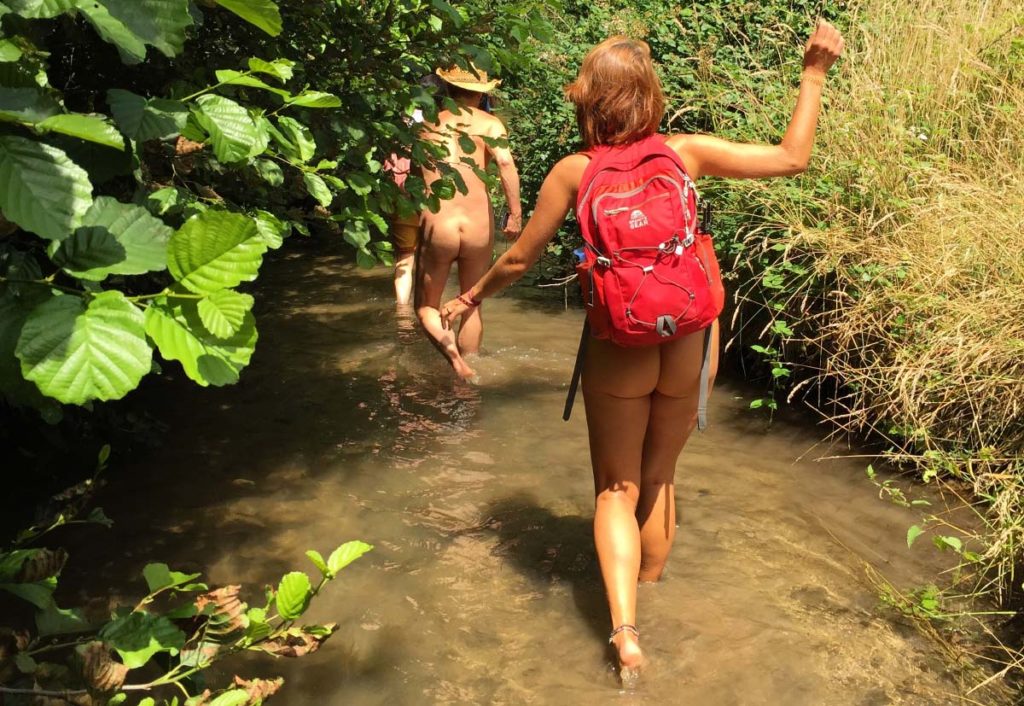 Respect when going nude in public
One downside of this awesome nude hike in the forests around Paris was that we didn't hike nude all that much. This comes down to two, for us, very important aspects of naturism. Number one is respect. As naturists, we respect each other, but also the non-naturists. Since we were on public grounds, we didn't want to shock any non-naturist hikers who frequented the same trails on this sunny Saturday afternoon. So we hiked in the nude, saw others in the far distance, and covered up. Took off our clothes once again, until we ended up in a more inhabited area and got dressed once again. And so on.
The second important aspect, which isn't really in the definition of naturism, is
comfort
. We just LOVE the comfort of not having to wear any clothes. When wading through the creeks, being nude was definitely the most comfortable state we could have ever been in. The dress-undress-dress-undress part of the hike started to bother us quite quickly. We don't hate clothes. Although we would always pick a nude hike over a clothed one, we don't really enjoy having to watch out for others at every step we take. Or dressing/undressing accordingly. It just started to feel more comfortable to stay dressed most of the time.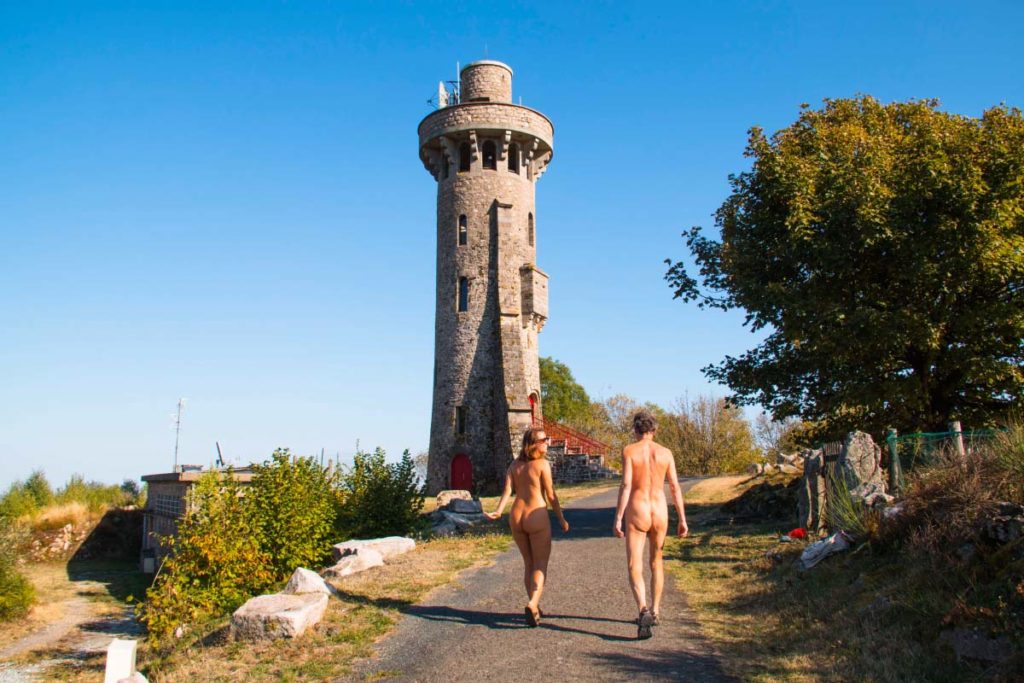 When does respect become mutual?
This made us wonder. In the case of our latest nude hike, we were giving lots of respect without asking any in return. On the PCT, several years ago, we rather took the position of "we don't complain about your uniform, you don't complain about ours". The latter definitely sounds the most logical to us. But then again, it was rather unlikely to encounter a Parisian family taking out the kids and the dog for an afternoon walk in the southern Californian desert.
If we want to have the ability to enjoy nature in our most natural way, is it better to expose people to our nudity? Or do we keep a sense of proportion, enjoying some parts in the nude while covering up at other parts?
We honestly don't know. But we do wonder what you think.
---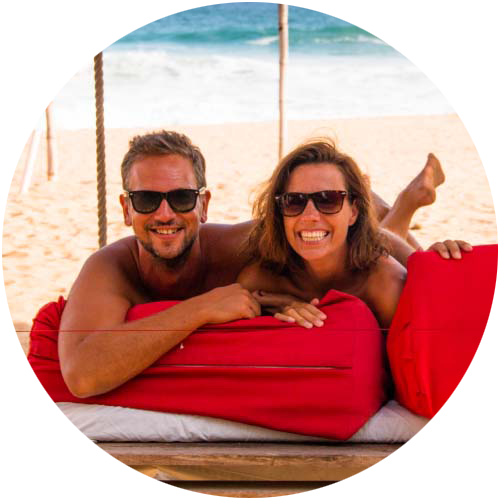 Support Naked Wanderings
Do you like what we do for naturism and naturists? Did we make you laugh or cry? Did we help you find the information you were looking for? Then definitely join our Patreon community!
---