When we started with naturism, we quickly noticed two things:
Being in our late twenties, we were often by far the youngest.
The available information online about naturism was old, boring, patronizing, and did not reflect our experiences at all.
It wasn't hard to see that both points were obviously linked to each other. We are the internet generation. We don't turn to encyclopedias, libraries, or magazines to find our information, we turn to Google.
We figured if we wanted others of our generation to find out about the joys of naturism, we would need to deliver them the right information online. We would need to show them that naturism is not boring or just for "oldies". That it's a beautiful lifestyle that can be enjoyed by anyone.
Long story short: Welcome to Naked Wanderings!
Who are we?
We are Nick and Lins, the couple behind the world's most popular naturist travel blog Naked Wanderings. Since its creation in 2016, our audience has grown exponentially, especially among the younger naturist community.
Through personal stories, destination guides, and lots of tips and tricks we create engaging content inspiring our readers to follow our footsteps and to get naked around the world.
Over the last years, our story has been covered in online and print media in more than 30 countries.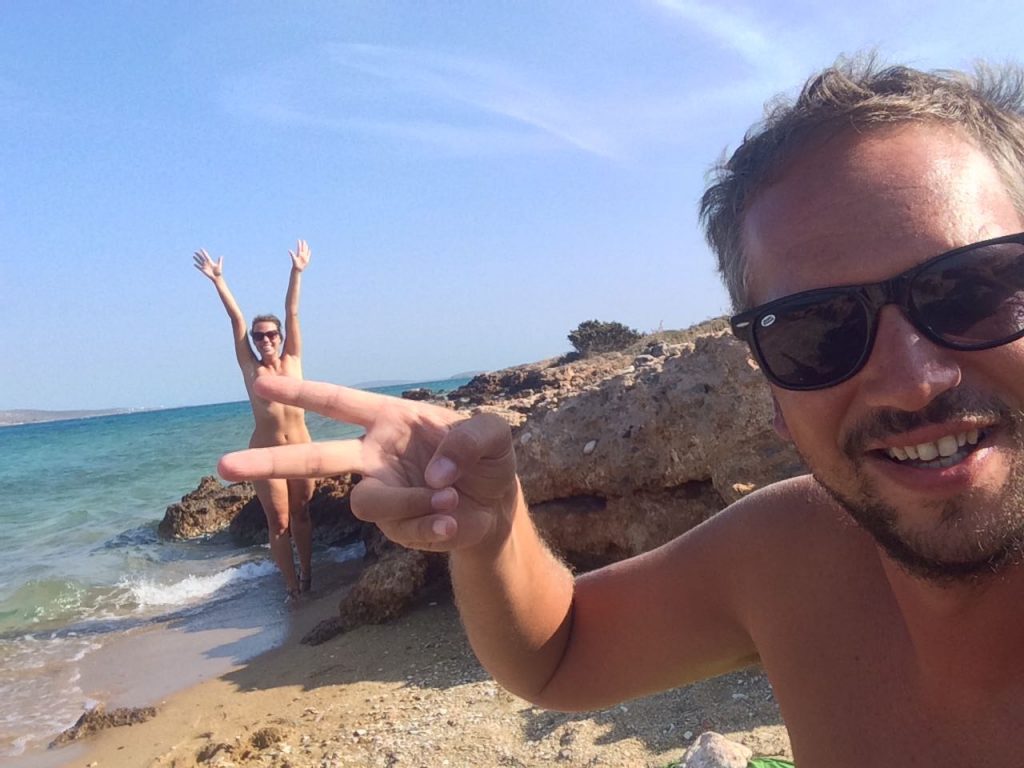 Benefits of working with us
We are promoting naturism in a digital way, through this blog but also through other channels like social media, video, webinars, and podcasts (just to name a few). The results don't lie. We attract an audience which is our own age, the majority of our blog readers and followers are between 25 and 50 years young. There isn't a single print medium that can present you with similar numbers, that much is sure.
You can be part of the digital revolution in naturism. As a self-respecting naturist business, you are of course also looking for ways to expand your audience towards younger generations. We can help you with that. In fact, we can help each other. By working with us, you help growing naturism in the digital world and we help you get the necessary representation to also reach the online generation(s).
How can we work together?
Freelance writing
We are appreciated because of our writing style and next to Naked Wanderings we've written content for several other naturist blogs and magazines. We are happy to write down our ideas about a topic for your publication, website or blog as well. This can be done in English and Dutch.
Banner advertising
Banners are a great way to promote your business and by placing them on Naked Wanderings you get the chance to reach a huge naturist audience. For our banner ads, we mostly use
NaturistAds
, a naturist advertising network based on a pay-per-click model. It's also possible to buy dedicated space on our website for a fixed price.
Brand Ambassadors
If you are a brand we love and trust, we can build up a long-term relationship and create consistent exposure. We always aim to work towards an agreement that is beneficial for both of us and which results in an added value for our readers.
Online marketing
By running a successful website for more than two years and by visiting naturists and naturist places all over the world, we believe that we are in the perfect position to help you set up an online marketing strategy. From the basics of building an attractive and modern website and social media accounts to effective promotion campaigns on all kinds of online platforms.
Press/fam trips
Do you want to attract more naturists to your hotel, camping, or resort?
We love exploring new places and having new experiences and we tell our readers all about it through words and photos on our website and on social media.
Please note that we always give our honest opinion and that we disclose that the experience has been sponsored.
If you like to collaborate with us on any of the above or if you have an amazing idea that will blow our minds, do
get in touch
!
We consider every proposal carefully based on possibility, our ethics, and the added value for our readers. We've worked together with many companies before, feel free to ask for references.
Although we believe that the engagement of our audience means a lot more than statistics, here are the numbers (Last update: March 2022):
Demographics & Geographics
Our readers are primarily aged between 25-50
30% Europe
43% North America
4% South America
16% Asia
5% Oceania
2% Africa
Current statistics
Monthly unique visitors: 86 000+
Monthly page views: 155 000+
Organic search acquisition: 57%
Direct: 9%
Social media acquisition: 31%
Social media
Our story has been covered by the following online and print media:

Are you convinced that we can help you to take your brand or organization to the next level or do you have any additional questions?

Get in touch via our

CONTACT

form
---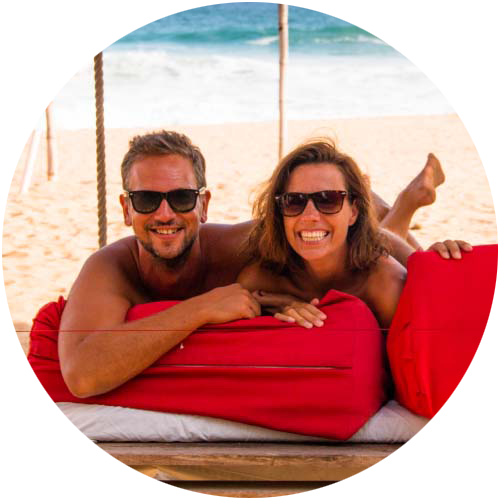 Support Naked Wanderings
Do you like what we do for naturism and naturists? Did we make you laugh or cry? Did we help you find the information you were looking for? Then definitely join our Patreon community!
---