We can consider ourselves very lucky living in a place where nudist facilities are quite common. But even here, there are still many people who can not enjoy public nudity because of shame or fear for the reaction of their partner, family or friends.
Others were born in a country where public nudity is forbidden by law or religion.
Can they also be naturists?
Of course they can!
WiKi
gives quite a good definition of naturism, especially this piece:
"Naturism may take a number of forms. It may be practiced individually, within a family, socially or in public. Additionally, there is also militant naturism, including campaigning and extreme naturism is sometimes considered a separate category"
A general idea about naturists is that they are a bunch of people who spend their time together naked around a swimming pool. But naturism is so much more than that. It's about the love of being naked, the feeling of freedom, the positive effect on your body awareness and the connection to nature and to yourself in the most primitive form.
And the best news is: It can be perfectly practiced alone.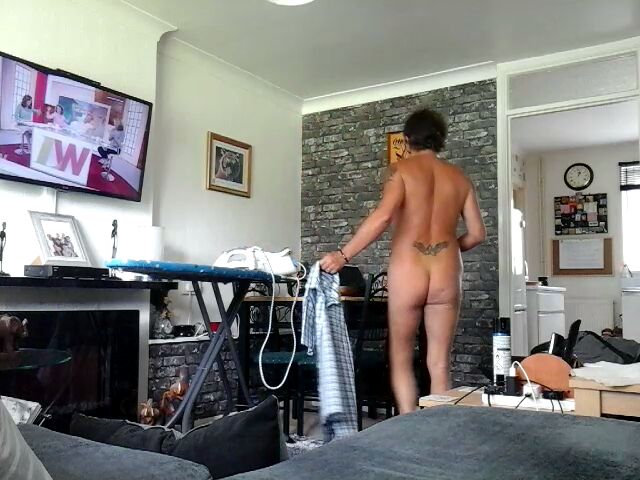 Naked days
For many "closet naturists", this is the only option and sometimes it feels like quite a hustle. They get home from work, take off their clothes, put them back on after an hour to go to the shop, take them back off again, then the door bell rings…
A great tip we can give you to plan naked days. This means that you pick a date where you don't have any plans yet and reserve the whole day. Then you spend the whole day naked. From the moment you wake up until the moment you go back to bed. Naked. No shopping, no visitors, the whole day for yourself. You will see it feels amazing, it's a nudist holiday at your own house.
During these naked days you can do whatever you want, but you could try to some things you've never done naked before. Ever cleaned the house naked? How about naked yoga? Some naked reading, naked gaming, naked dish washing, naked sunbathing in the garden (if that's a possibility). Many many options.
But be careful with cooking though! Some things may spatter, which you don't feel when clothed, but naked… oh boy.
Another tip: these naked days are also great to do the work you less enjoy. Because you'll be focused a lot on your nakedness and your body, so you'll think less about the work you're doing.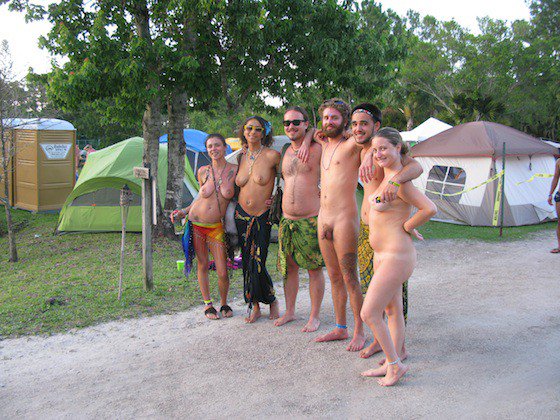 Nakations
If public nudity is forbidden in your country, you could opt for a "nakation", which means a naked vacation. In many areas, but especially in the USA and Western Europe, there are lots of possibilities for a clothing optional holiday and from what we hear, Asia is catching up.
For more info about where public nudity is accepted please read our post about
Cultural differences
.
Some think that their only option for a nakation is a "nudist camp". And with that term they think about what they saw in those alternative documentaries from the 80s. A bunch of hippies building a camp in the woods, without electricity or wifi, bathing in the river and dancing naked around the fire in the evening.
Could they be any more wrong?
Today the options for a nakation are huge, here are some examples:
Nudist campground: These are popular all over Europe and come in all different sizes. Ranging from the small campground with place for 5 campers and 10 tents to the mega campgrounds who host thousands of visitors and have a huge range of on site facilities (shops, swimming pools, restaurants, you name it).
Nudist B&B: Quite upcoming in Europe these days. It's exactly the same like a "regular" B&B, except to the fact that you can be naked around the house. They often have facilities like a swimming pool or a sunny garden to enjoy your nudity better.
Nudist resort: Very popular in the USA and in several countries in Europe like France and Spain. You come to these places to really spend your whole holiday in the nude. Even though the resorts also differ in size, most of them have enough facilities to keep you busy all day.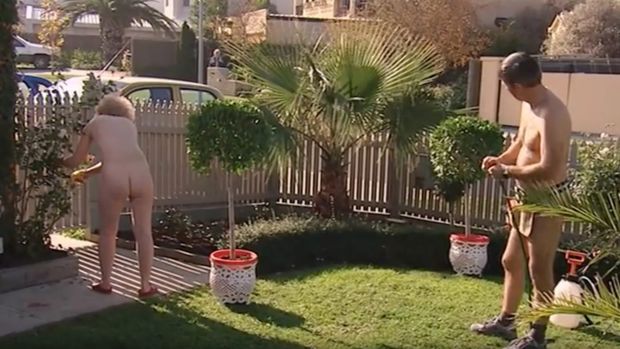 Meet your neighbour
Living in a place where nudism is not allowed or very much frowned upon, it can be very hard to meet likeminded people. You can't really put a sign on your door saying "I'm a nudist, who wants to be my naked friend?".
Luckily there's the internet. There are several online communities where you can get in touch with other nudists in your area. Others who're probably also aching as much as you do to spend some naked time together.
Virtual public nudity
Talking about the internet, many people seem to enjoy naked webcamming with each other via chat sites or Skype. Some will be positive about this, others are quite negative… We stay in the middle. It's a totally different way of meeting people and we do imagine that it can get really awkward when you don't feel a connection, don't have anything to say anymore or have different expectations than the other.
A couple of precautions are also in place here. Some people will contact you with the wrong intentions. Some could be swingers hoping that you're a swinger too (these people are generally nice and understanding when you say you're not a swinger) but others could try to engage you into sexual activities. Unfortunately the nudist chatrooms are often a playground for perverts.
A golden rule here: If it doesn't feel right, tell the other party. If they don't listen, close your cam.
Another thing that should be considered is that webcams can be recorded. We're not saying that anyone will record you, just that it's possible. So the same rule here, if it doesn't feel right, quit it.
How do you experience private nudism?
Picture credit: The photos in this post are coming from Google and Twitter. If you find one of yourself and you don't want it to be on our blog, let us know and we'll remove it.
---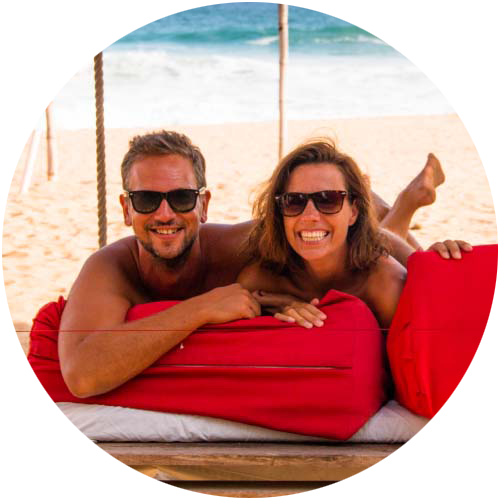 Support Naked Wanderings
Do you like what we do for naturism and naturists? Did we make you laugh or cry? Did we help you find the information you were looking for? Then definitely join our Patreon community!
---