We imagine that all long term nudists who are reading this will now raise their hands, ready to type a load of complaints at our address about how we can possibly ask such a question. But still, we hear this a lot. Both from textiles as from nudists, by the way. Does our urge to be naked among others mean that we want to be seen? Are we looking for confirmation by exposing ourselves naked to others? Do we gain any pleasure from it? Is nudism really as pure as we claim it is?
Some days ago we were talking to a British guy at
Lemon Tree Naturist Resort
in Phuket who told us that he sometimes considered himself an exhibitionist in his younger years because he loved to play with the boundaries.
"This stretch of beach is naturist, but only a meter further is textile… what if I wandered over to the textile part? Only for a couple of meters? Or maybe 50 meters? Or maybe a mile and a half…"
Should we call him an exhibitionist? Or a promotor of public nudity?
What's an exhibitionist anyway?
When we were kids, it didn't take long before someone explained the term
exhibitionism
to us. The topic was typically about an elderly guy in a long rain coat who would ask us if we wanted to see his popsicle or his little bird. We were told to yell "NOOOOO!!" and run away in the case of such an encounter because we would never see any candy and neither would the person in question have a bird in his pocket. This must have meant a major dropdown in memberships at the local ornithologist community but at least it kept the kids safe from harm.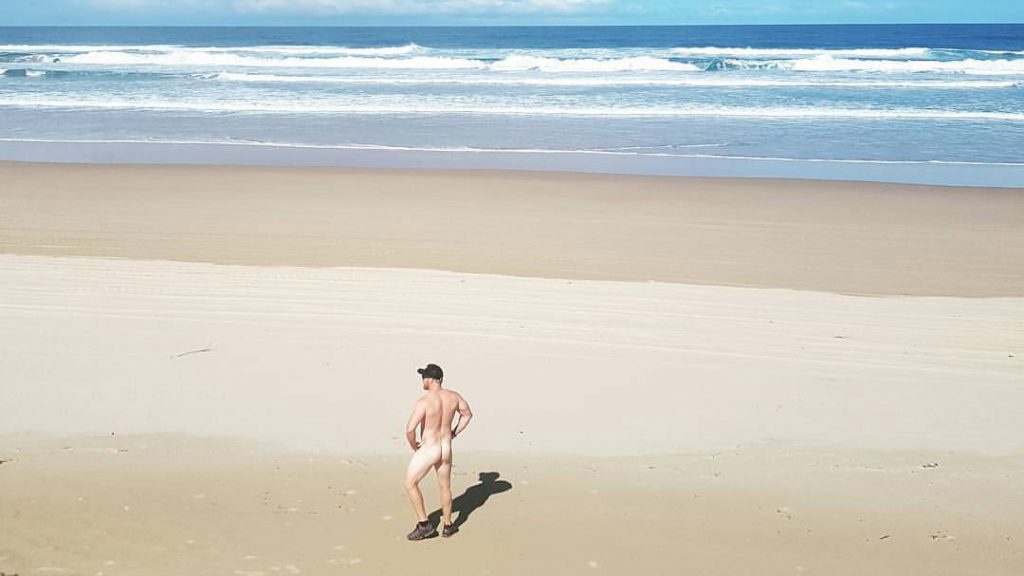 According to our best friend
Wiki
, an exhibitionist is someone who exposes "those parts of one's body that are not normally exposed" for reasons of "their amusement or sexual satisfaction or to shock the bystander". Did our new friend at lemon Tree cross the nude beach border for his own amusement? We don't know. Did he gain any sexual satisfaction? We doubt it. Did he shock some bystanders? Probably yes.
If we believe WiKi, our English friend was indeed an exhibitionist. But then we have to look at ourselves. We expose parts of our body that are "normally" not exposed on
Instagram
, on 
Facebook
,
Twitter
and on this blog. We don't do this to shock others and neither do we get any sexual pleasure from it. But we honestly can't say that it's not amusing. We have loads of fun taking the pictures and we receive so many heart warming comments that it would be awkward to say that we don't enjoy it.
Is everybody nudist an exhibitionist?
Although we love WiKi, from time to time we have to disagree with them. Are all actions that include some kind of nudity with the purpose of creating some kind of shock actually acts of exhibitionism? We don't think so. This would mean that all the members of
FEMEN
, all the participants of the
World Naked Bike Rides
and Eva Mendes, Alicia Silverstone, Joss Stone and David Cross among many other celebrities supporting the
PETA action against fur
should be considered exhibitionists.
Then what about "their amusement"? Aren't we all, the nudists, getting naked for our own amusement? Because we like to be naked? Because we like to feel the grass between our toes and because we love to swim naked? Even if there are others around us?
Most of the time, the others will be nudists as well, but what about a clothing optional place? What if we arrive at this amazing beach with a few other visitors around and we think "what the hell, I'm going for a skinny dip".
Does that make us exhibitionists?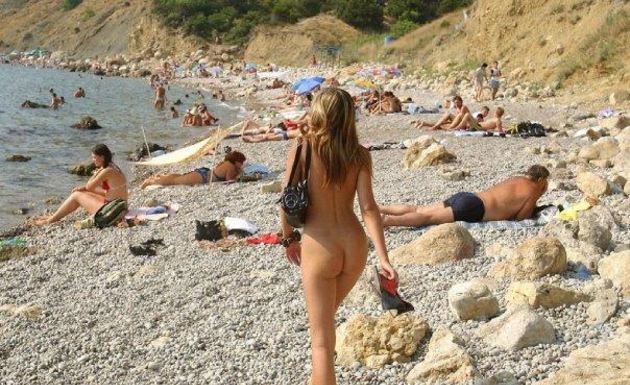 What are "those parts of one's body that are not normally exposed" anyway? We've spent the last couple of days in Phuket, Thailand and the things we've seen here could, according to WiKi, easily be categorised as exhibitionism as well. Those of you who have visited Bangla road at Patong beach during a late evening out already get an idea, are those sad women dancing on the tables in underwear exhibitionists?
Even in the day time, we saw men walking around in G-strings and women queuing at Burger King only covered by an amount of textile that would not be enough to make a decent handkerchief. Aren't they exposing parts of their bodies that are normally unseen and gaining some kind of amusement from it?
The true exhibitionist
It seems like we have two choices here. Either we follow the description of Wiki and consider everyone who only receives the slightest satisfaction of being seen (not naked, but in general) an exhibitionist, or we focus on the last point. Those who get sexual pleasure from it. And even though we can imagine that the girl who's completely aware of how her nipples are formed in that small bikini and they guy who loves to see the shape of his penis in his Speedo are often doing this with sexual intentions as well, we know that we can also have this type of visitors at a nudist place.
The question is how much it matters.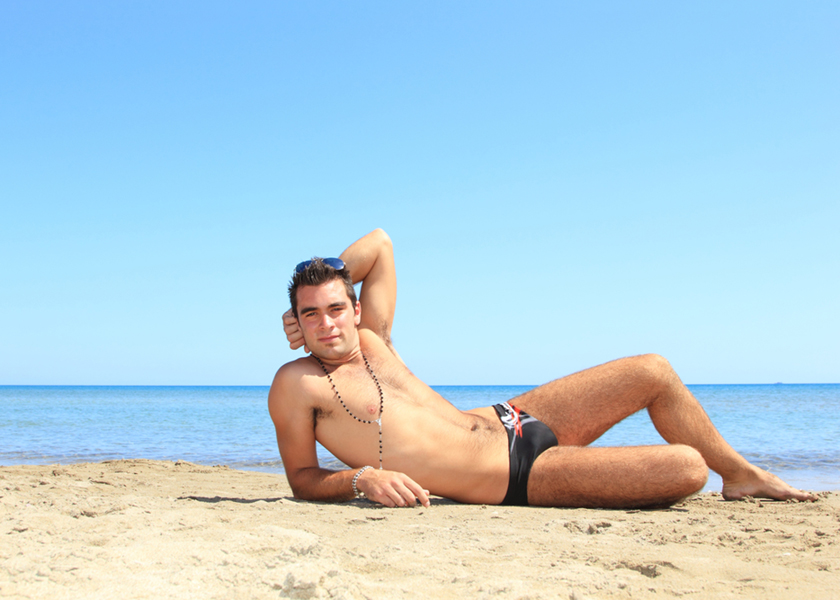 To us, an exhibitionist is a person who gets sexual pleasure from shocking someone else with their nudity. It's still the person with the long rain coat or the woman who flips out her breasts whenever the cute guy from next door passes by on his bicycle.
We don't doubt that they sometimes consider a nudist venue as their perfect hunting grounds, because let's face it, we've all seen so many penises, breasts and vaginas that another one, how large or well focused as it may be, will rarely grap our attention.
And if they really want to let it all stand out, and this we do mean literally, they will be expelled.
To answer our question: We believe that few nudists are also exhibitionists. At least not in the way we understand the term.
What do you think?
Picture credit: The photos in this post are coming from Google and Twitter. If you find one of yourself and you don't want it to be on our blog, let us know and we'll remove it.
---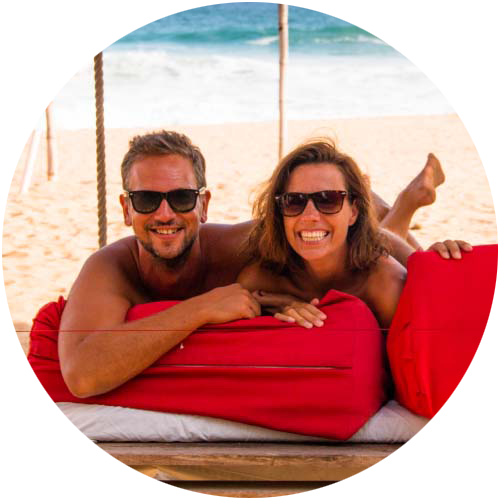 Support Naked Wanderings
Do you like what we do for naturism and naturists? Did we make you laugh or cry? Did we help you find the information you were looking for? Then definitely join our Patreon community!
---