We love city tripping.
A couple of days away exploring a different culture, tasting different foods and watching life from a terrace with some craft beers or local wines… Who doesn't like that?
Some time ago, these kinds of vacations were hard to combine with a nakation. But nowadays the cities start to see the advantages of also providing options for the naturist traveller who wants just that little bit more. Paris, which happens to be one of our favourite cities in the world, is luckily also a place where naked options seem to be booming. The clothing-optional area in Bois de Vincennes, the naked restaurant O'Naturel and the nude museum tour in Palais de Tokyo made the world news and there are even some more possibilities. No, sipping wine on Montmartre in the nude is still not one of the options, but today you can easily extend your city trip with a naked day.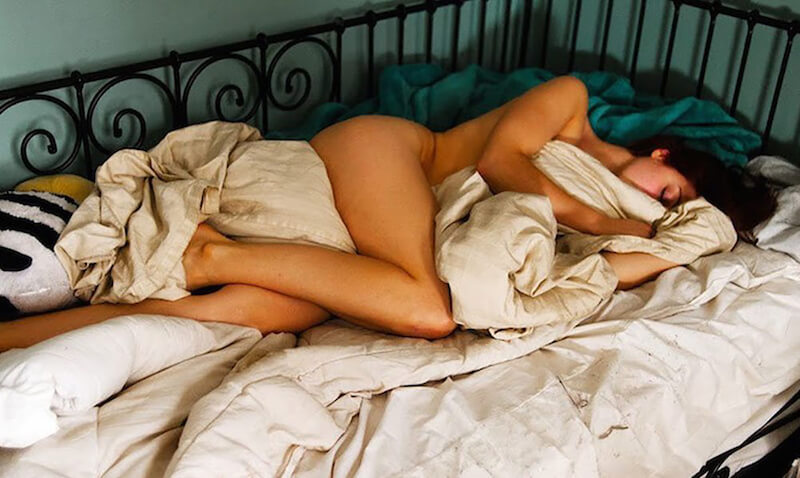 0:00 – 11:00 Sleep
One of the reasons why people travel is to relax and to get away from the rat race and sleeping is of course an important part of the relaxation process. Normally you would find yourself a nice hotel or Airbnb but for your naked day, you better find an option that better serves your needs.
The website
Airbnb
 already gives you some options. For those who really want to stay in the centre of town, there's one in the Marais (that's like really really in the centre) and a cheaper option can be found just outside of the city in Saint-Denis.
Of course, especially for the European naturist, camping is in our blood. But no worry, if you prefer to travel with your tent, there are two naturist campgrounds south of Paris called
Heliomonde
and
Bois de Valence
.
Waking up naked without having to worry where you left your pants yesterday evening has never been easier.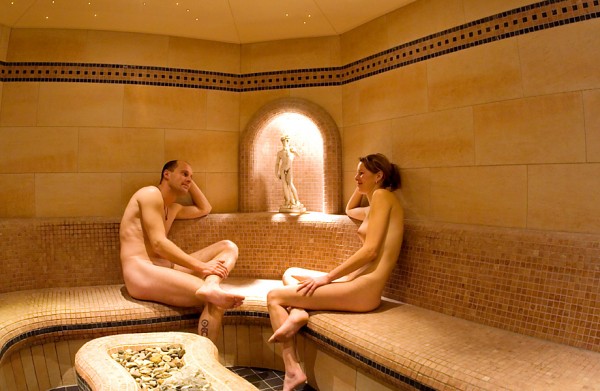 11:00 – 15:00 Relax
Sleeping is relaxing, no doubt about that. But do you know what's even more relaxing? A spa of course. Clothing optional spas are big in Germany and the Netherlands but France is finally starting to pick up the ancient tradition of bathing naked as well. And it was about time! Seriously, swimming in a costume is annoying but who on earth wants to be in a sauna with a bathing suit? Personally, they could not get us into a clothed sauna with a burning stick.
Luckily in Paris, there's no need for fire or sticks.
Aqua Saint Paul
lets you be as naked as you want to be.
Warm up in the sauna, chill in the hammam and the hot tub, maybe treat yourself to a nice massage and afterwards have a drink and a bite in the bar. The afternoon has just begun and you'll already feel like a new person.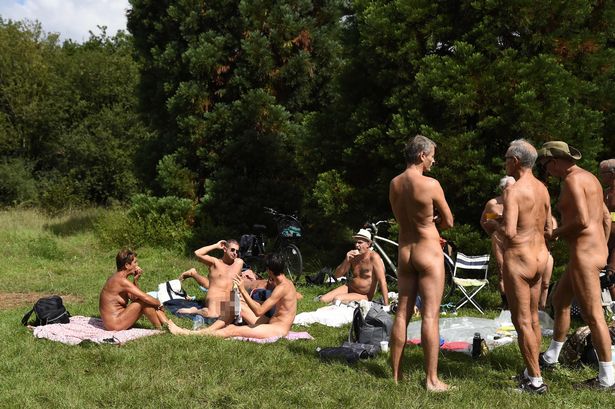 15:00 – 19:00 A walk in the park
Okay, you're all refreshed and honestly, you didn't come to Paris to spend your time inside, right? Let's get some sunshine!
Although Paris is a huge capital and concrete is everywhere, there are several very nice green spots to be found. One is even prettier than the other and now there is even one where you can be naked: Bois de Vincennes. We have been there just recently and if you don't want to make the same mistake we made, do
check the actual location of the naturist part
before you get over there. This park is huge and there are no signs pointing towards the clothes free part. If you did forget to check the location, here's how you ask the locals: "où est la partie naturiste?".
Anyway, one of the advantages of not being well signposted was that we didn't see any peeping Toms while we were there. The naturist part of the park was very well separated from the rest and surrounded by woods. We arrived on a sunny Saturday afternoon and even after 6 pm there was a pretty large crowd. The only thing that did bother us a little was that the large majority of the visitors were men. Nothing against that, but we can understand that the single woman or group of women might not feel completely comfortable.
We are huge fans of the park though, come on, how many major cities do you know where you have an outdoor spot to be naked right in town? So here's a big shout out: If you go there, please take your wife, your sister, your female chemistry teacher, your grandmother, your friend Judy, whoever… Let's help rising the number of women at Bois de Vincennes so all women can feel comfortable there!
If you're a woman and you're not sure about visiting the place,
ANP
organises a monthly picnic during the summer months and then the crowd should be more diverse.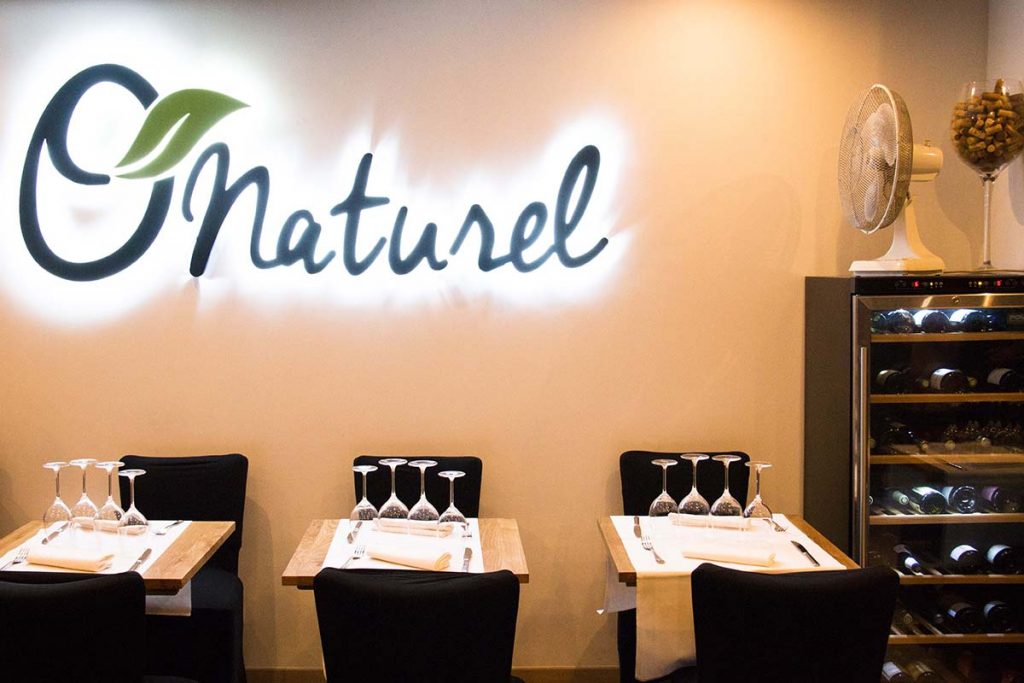 19:00 – 22:00 FOOD!
UPDATE: O'Naturel restaurant has unfortunately closed down. If you still want to dine naked in central Paris you'll have to take your picnic to Bois de Vincennes.
France is all about "du vin et du pain" (bread and wine), but French cuisine is something that has no equals. A visit to Paris means little if you've been living from McDonald's during your whole stay. A disadvantage of being in such a tourist city is that often you'll be served average food for a ridiculous price. We've all been there, we were promised a real French dinner and were served something our blind 99-year-old aunt Jenny could prepare better. Honestly, we feared that
O'Naturel, the first naked restaurant in Paris
would be a similar tourist trap. It was nothing like that at all! Although they easily gained world fame because of the nudity, they served us the most amazing dishes we had in a long time. And that in the centre of Paris, we could barely believe it. We even keep telling our textile friends that they have to check out the place. "Just go naked, the food will make it worth it".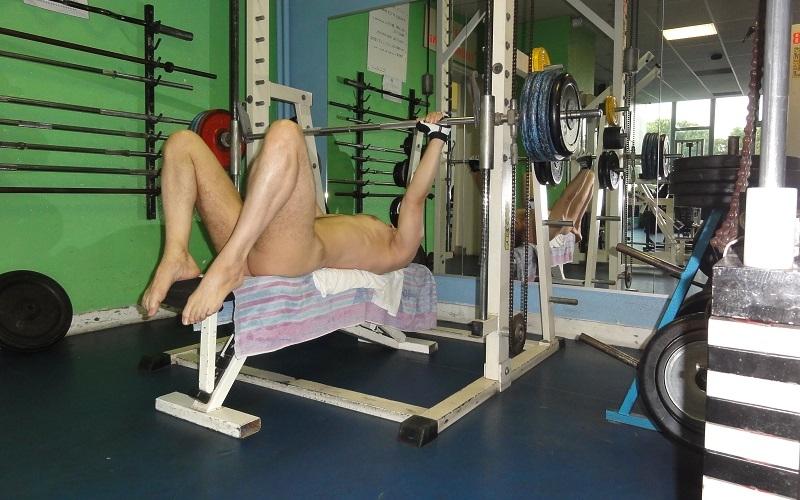 22:00 – 23:00 Train it off
We knew from before… our visit to Paris would be a serious attack on our weight. Why does everything over there have to be so delicious? Why did we really want to have a desert at
O'Naturel
?
If you're concerned about your weight, we have a pretty good solution for you. From Monday to Friday,
ANP has a gym
ready to train away all those newly gained kilos. A naked gym of course! If you just like some exercise to better digest that dinner, you could also opt for a
late-night swim
. Also naked of course.
23:00 – … The night is young
Honestly, we don't really have something particularly for this last hour of the day. But we also didn't want to call this blog post "23 hours naked in Paris" (that would be really ridiculous).
There are some options though. You could get back to your bed and sleep naked from 11 pm to midnight. You could check out the Moulin Rouge, they won't allow you to be naked but at least it has something to do with nudity or (and this is our best advice) check out the
event page of ANP
and book your stay according to one of their events. Maybe you'll exchange the gym for nude bowling, maybe you'll exchange
O'Naturel
for a theme dinner or maybe you'll spend that last hour on one of their monthly drinks… We're sure you'll find something to remain clothes-free until the end of the day.
Picture credit: Some of the photos in this post are coming from Google and Twitter. If you find one of yourself and you don't want it to be on our blog, let us know and we'll remove it.
---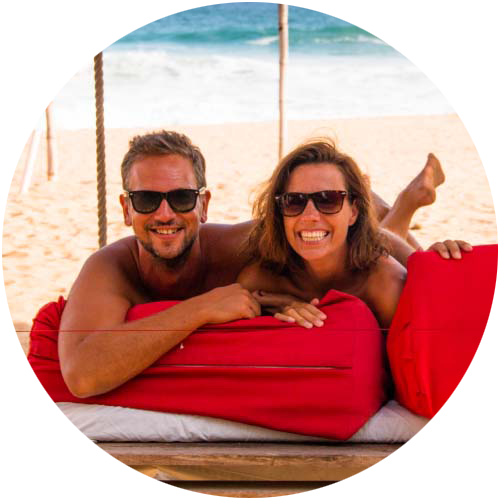 Support Naked Wanderings
Do you like what we do for naturism and naturists? Did we make you laugh or cry? Did we help you find the information you were looking for? Then definitely join our Patreon community!
---