Only recently we've written down our own ideas about
how nudity, nature, and spirituality are all linked
. We're pretty sure that the world's first naturists would have been pretty proud of us if they had the chance to read it. It's one theory of course and we certainly understand that some nudists or naturists thought that it was all a bunch of nonsense. In the end, naturism would probably not exist if someone took away the nudity. Sometimes it's just that. The joy of being naked. The comfort of being nude.
Warning! The following news might be shocking!
We, Nick & Lins, Naked Wanderings, did not become naturists because of some ideologic idea… Sounds a bit weird, doesn't it? Two promotors of naturism that claim that there was really no background in their move towards the nude life. In fact, this isn't really news, we've already written about how we became naturists just
because we had received a coupon
. Nothing more, nothing less. It was one of those awkward moments that may seem like nothing special at the time but eventually appear to be life-changing. Anyway, it was just that. We had the chance to spend a day at a sauna complex for free and the fact that most of the good saunas in Belgium happen to be nude ones just tickled our interest a little more. There was no need to become closer to nature, no body issues we wanted to conquer and we really hadn't ever thought about removing artificial boundaries between people. We were just going to relax for free. In the nude, with a bunch of nude people, we didn't know.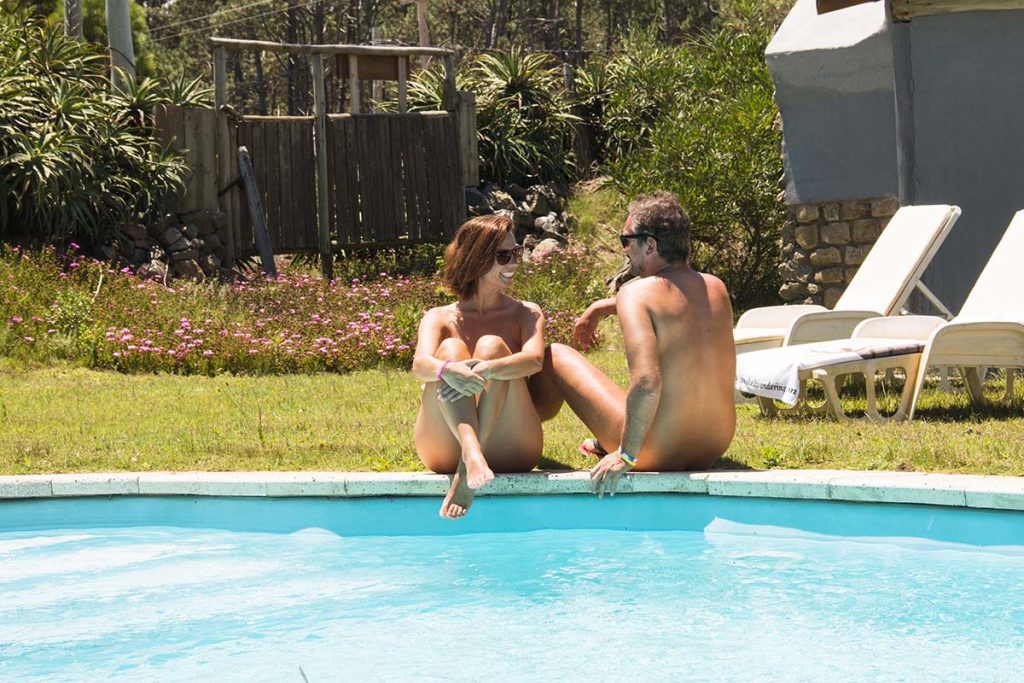 Were we naturists?
After our first visit to that
sauna
, several others followed. We started to get a taste of social nudity but not a single second we considered ourselves naturists. Or Nudists. Or whatever. We were just two people who enjoyed going to a nude sauna. A couple of years later we had our first "real" naturist experience when we
visited a nude campground
. Actually, it was a textile campground with a nude section but at the time we had no idea about the terminology. What we did know was that the nude part was called "naturist section". Or something similar. From the moment we entered the gate, apparently we became naturists. We didn't really care. We had found a quiet part on an otherwise very noisy campground. Because of our previous experiences at the sauna, being naked among others was not completely new to us. And again, just like that first time at the sauna, curiosity might also have been a deciding factor.
Years later, when we were at the
International Naturist Congress in Lisbon
we heard a statement that "naturism is a way of life, a mindset. No matter whether you're clothed or not, you live the naturist lifestyle 24/7". That weekend in Lisbon we understood what they were talking about (although we don't 100% agree) because we have been blogging about the subject for several years and basically naturism (or nudism) has become our life. That first time at the naturist campground we had no clue about a naturist lifestyle. We did feel the grass between our toes and a fresh morning wind passing body parts it had never passed before. We did recognize the
friendly
and relaxed atmosphere. What we remembered most though was the comfort. Many of the burdens that come with camping just disappeared with that morning wind. Trying to keep our clothes and towel dry in a way to small shower cabin, trying to get dressed in a tent which doesn't even allow you to sit on your knees… All gone.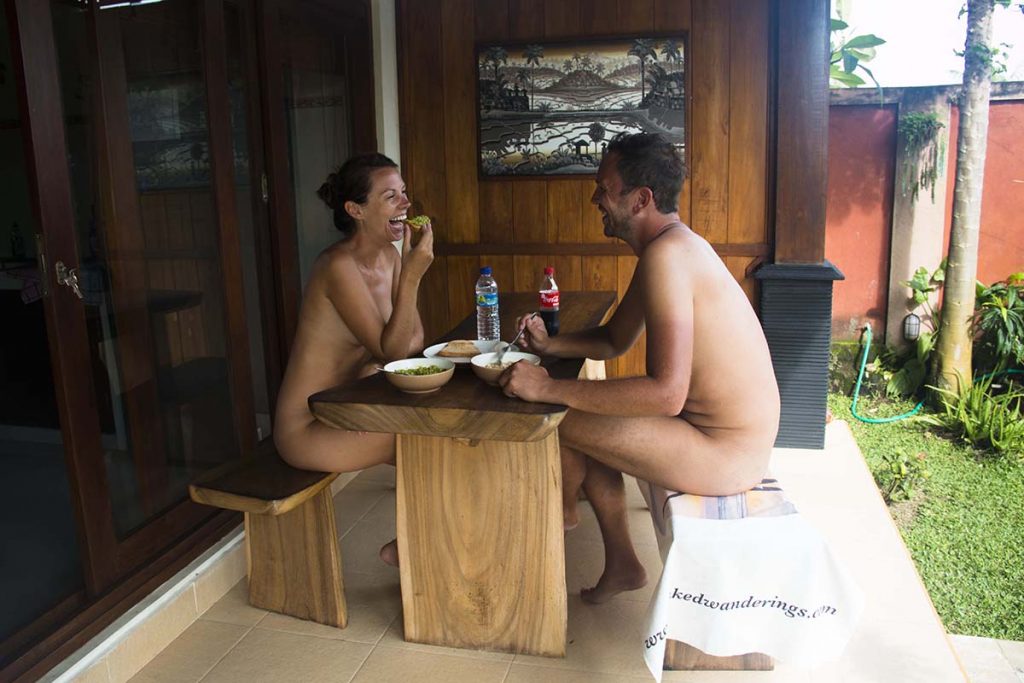 Comfort is king
Today, we dare to say that the comfort of being a naturist, although we had no clue what that name meant at the time, was what pulled us over the line to become one. In the naturist world… or let's rephrase that to "in a conservative section of the naturist world", it's common to look down on the comfortable naturist. They don't appreciate the values! They don't know what it means to be a naturist! And bla bla bla. Those who just like to sunbathe in the nude or relax without clothes don't understand what we represent! They are not real naturists!
Warning: The following news might be shocking.
In that case, we, Nick & Lins, Naked Wanderings, were not naturists. Or nudists or whatever. Today, many years later, we understand and agree with most of the "philosophy of naturism". Although we don't t feel like every aspect applies to us equally, we do think that naturism can help people in many different ways. Also those who are just looking for a more comfortable way to spend a sunny day.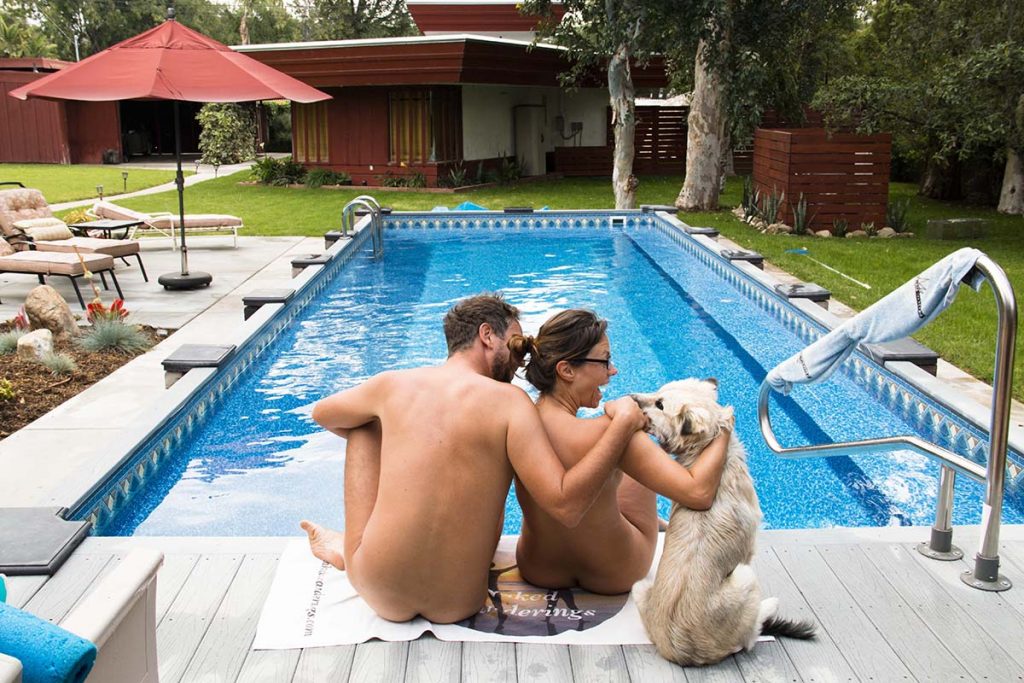 What's in a name?
While the terms naturism and nudism have proved a great purpose to define what's going on at certain campgrounds, clubs, or beaches, today they are sometimes casting a shadow over the naked people. All around the world we are seeing people who enjoy social nudity, for many different reasons of which comfort is often a returning one, but who don't call themselves naturists. Because they don't feel like they conform with the whole naturist philosophy. If we had known more about that naturist philosophy before we became naturists, the term might have scared us as well.
A couple of decades ago the only persons who were naked outside of the bathroom and bedroom were naturists. A very select group followed the same idea. Today, in 2019, only a certain percentage of those who practice social nudity in one way or another identify themselves as "naturists". Some prefer the name "nudist". Many prefer no name at all. Like not everyone who enjoys going to the movies now and they call themselves a "movie enthusiast" or "movie watcher". They are just people who enjoy spending some time with a bunch of strangers watching a movie on the big screen.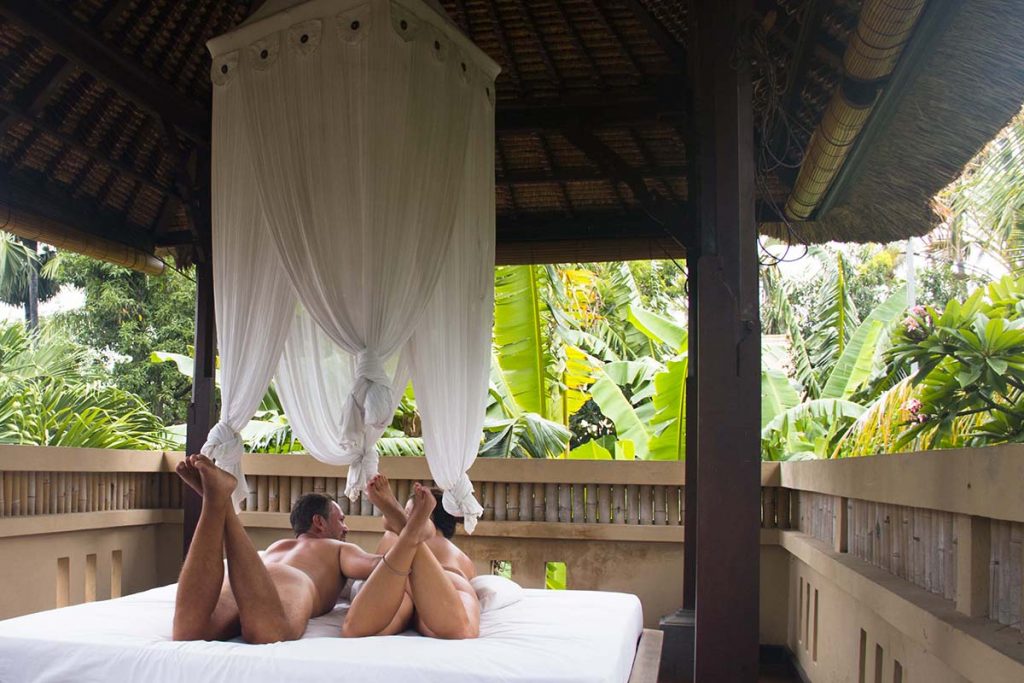 Comfort in mind
People go to the movies because they want to see a new movie. But also, whether they realize it or not, because of the comfort of a movie theatre, the large screen, the comfy seats, the surround sound, the (or most of the) cell phones on airplane mode, no dishes to be done and nobody saying "could your please pause it for a second? I have to pee!". While many aspiring naturists, just like ourselves, immediately recognized the physical advantages of spending time in the nude, the less touchable aspects were also there. Although maybe not immediately clear.
The lack of artificial boundaries with our fellow naked strangers or the more we became confident about ourselves was not something we felt from day one (or two or three). These were not our goals from the beginning to take the first steps into naturism. But eventually, those things stuck to us and made us feel more comfortable than those first nude steps into nature could ever have done. We still believe that the physical comfort convinced us after that first visit to the nude sauna and certainly after the first time at the nude campground. Physical comfort got us started into naturism, but without the mental comfort, we gained from the other aspects we may not have gotten so stuck to it.
Naked Wanderings' Complete Guide for the First Time Nudist ebook

Do you still have questions about nudism or naturism?
Are you looking for even more tips and tricks?
Our ebook will be the perfect resource for you!

Learn More
---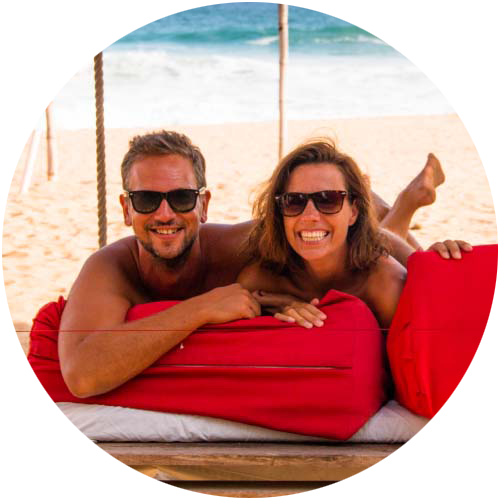 Support Naked Wanderings
Do you like what we do for naturism and naturists? Did we make you laugh or cry? Did we help you find the information you were looking for? Then definitely join our Patreon community!
---