Europe is an expensive place to be. Every time when we have a morning coffee on a French terrace and have to pay a small fortune for it, we hope that we'll soon awake from this nightmare. Maybe it's because we've been spending lots of time in cheaper parts of the world lately or maybe it's because our income isn't exactly comparable to European standards, but in any case, being in Europe is always a huge attack on our budget.
Also traveling in Europe can be expensive. By traveling a lot, we've learned quite a lot of tricks to reduce our costs and we meanwhile have an
extensive list of resources
where we can get good deals. Accommodation-wise, camping is still by far the most economical option. But that also depends on a number of factors. Especially the period of travel has a huge influence on the cost. During the high season, for example, prices can easily double. Along the way, we found some naturist campsites in Europe where it's still possible to stay for less than 30 euros a night (2 persons, own tent/camper, and electricity) throughout the whole year.
At Le Pont d'Adèle, the same prices are used throughout the whole year. Once you get to know the owners, you understand why. They just have better things to do than setting up a complicated pricing system. This is the kind of naturist campsite that you visit to relax and enjoy the splendid nature of the region. With only about 25 pitches, it's also a campsite where you easily meet all the other guests.
One night will cost you about 26 euros.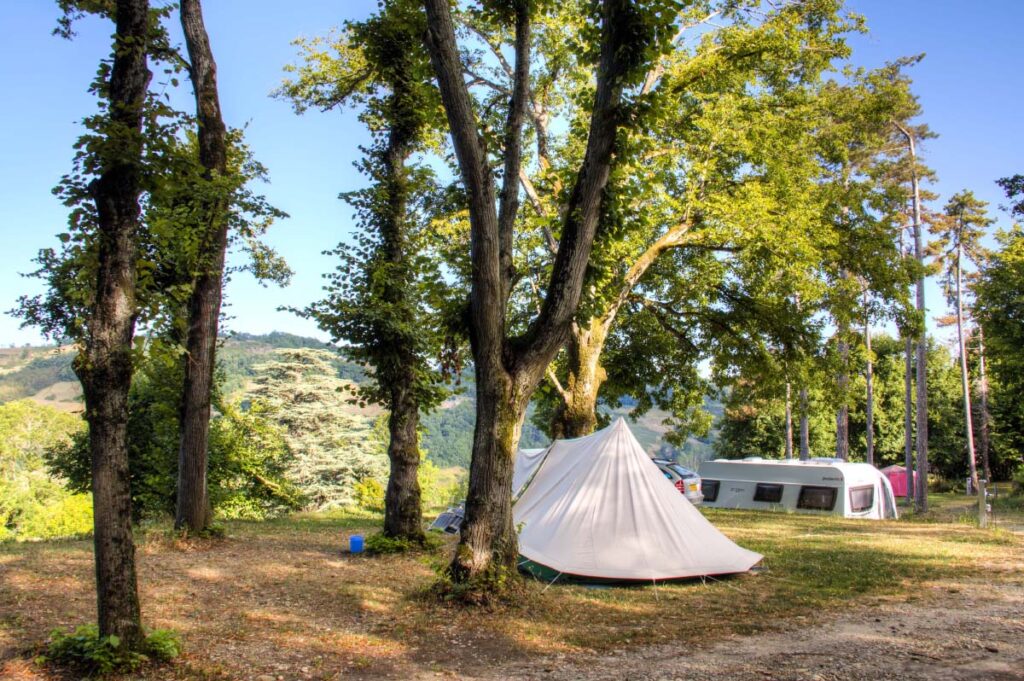 We don't like surprises when we ask for the bill at the end of our stay unless it's at campsites like Verdon Provence where it's a happy surprise. After spending several days wandering over their endless nature trails and skinny dipping in their pool or in the lake, we just expected our stay to be much more expensive than it actually was. Important to note is that campsite Verdon Provence is still very young and keeps improving year after year. So, it wouldn't surprise us if the prices will go up one day or another. But today, you can still comfortably stay there for about 28 euros per night.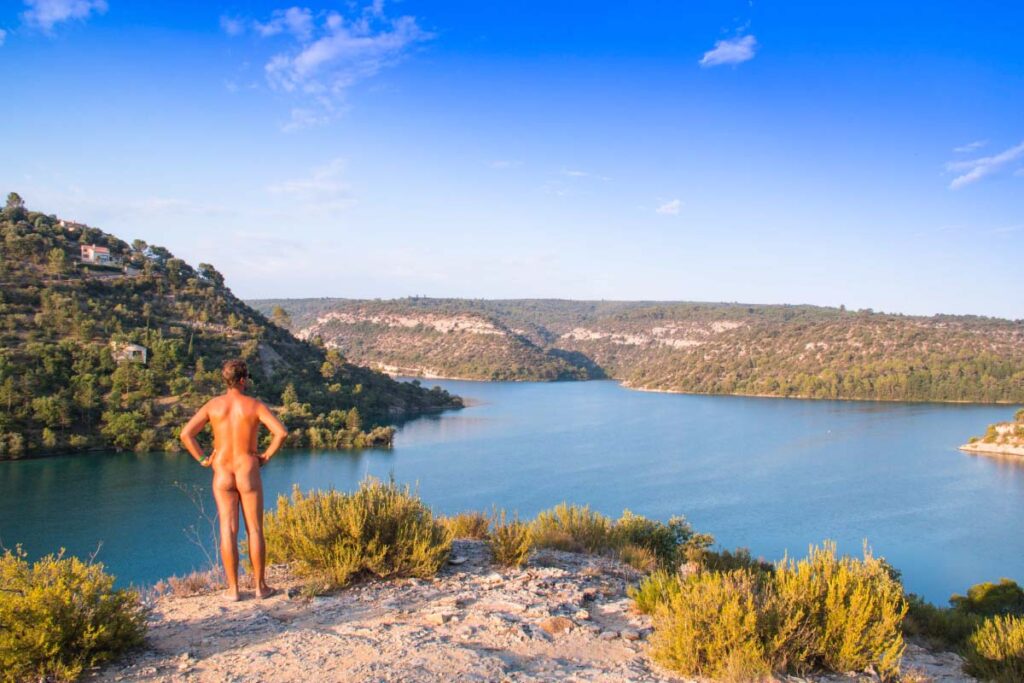 Another hidden gem that doesn't take a huge bite out of your budget is naturist campsite Quinta do Maral in Portugal. Nuno, the owner, likes to say that he "sells silence" and there's definitely some truth in this. If you want to experience what it's like to live in the solitude of the Portuguese highlands, this is definitely the place to be. But it's much more than that, the area is magnificent for hiking and the campsite is a very social place where you'll easily meet other naturists.
One night at Quita do Maral doesn't cost more than about 26 euros.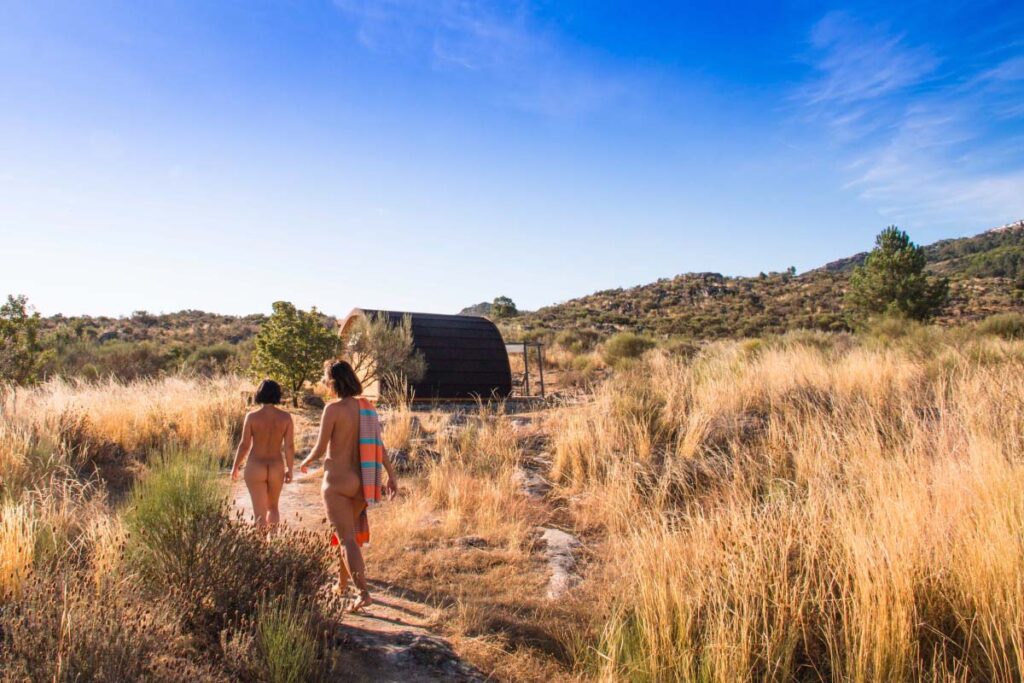 Further south in Portugal, you can also camp on a budget at Monte Naturista O Barão. It's one of the first naturist campsites in the country and has a great reputation. Thanks to the warm climate, this campsite can be enjoyed year-round and if you plan to visit out of the tourist season, the prices are much cheaper. But even during the summer months, you shouldn't expect to pay more than 30 euros per night.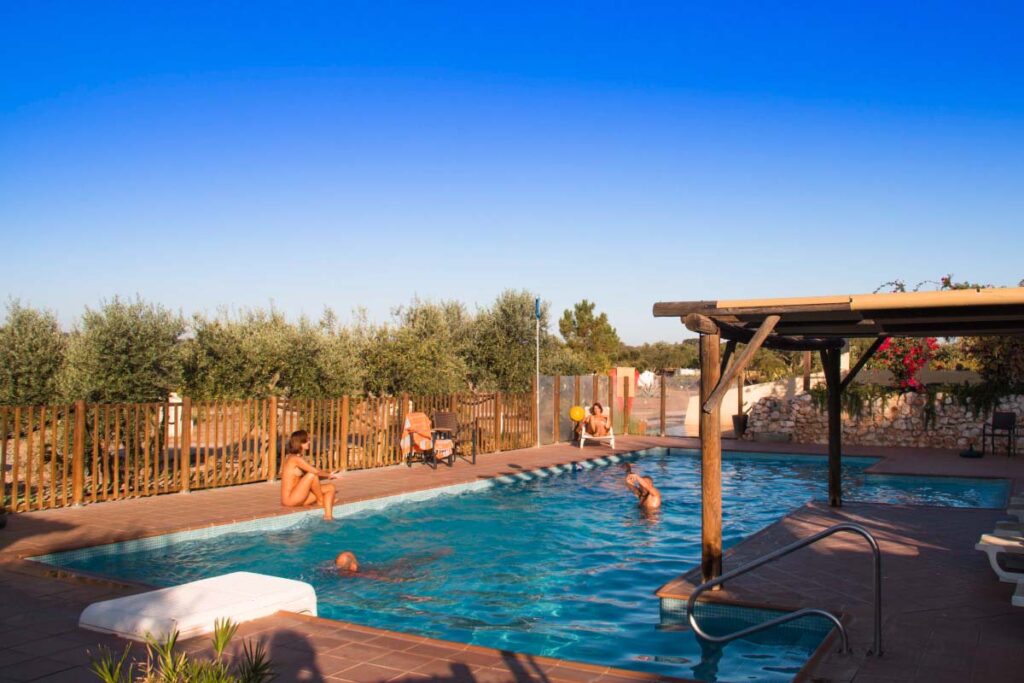 Up in the north of Portugal lays one of the smallest naturist campsites that we've ever visited, with only about 10 pitches. Yet, it's also one of the most magical places. The owner of the campsite has a long history in garden design, and staying at Limanature feels like staying in a fairytale. Even though the place is small, it does have all the facilities like a bar and swimming pool.
We don't remember exactly what the price for one night at Limanature was, and it's not mentioned on the website either, but we're sure that it was less than 30 euros.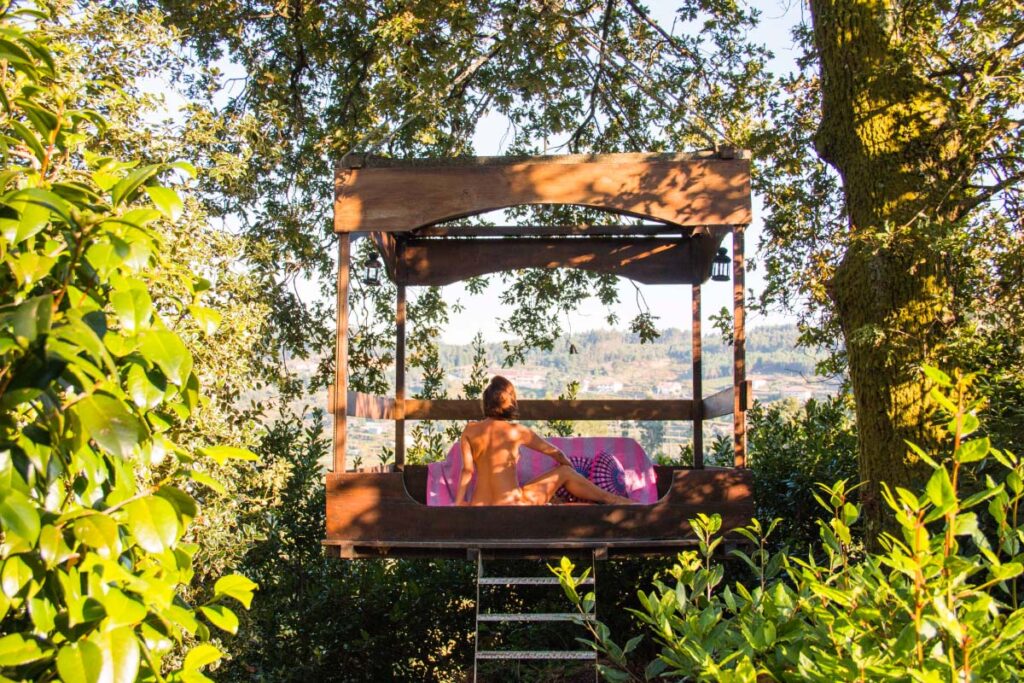 Staying at cheap places comes at a cost, and at Ada Bojana, this cost is expressed in (the lack of) quality. The campsite isn't much more than a large field with a shower block in the middle. When we were there in 2017, it wasn't very well maintained and weird smells often found their way to our tent. But this is also what Ada Bojana stands for, it's kind of a bohemian place. The campsite is not a reason on itself to visit Ada Bojana, but the wonderful nude beach definitely is. When we were there, we paid about 15 euros per night.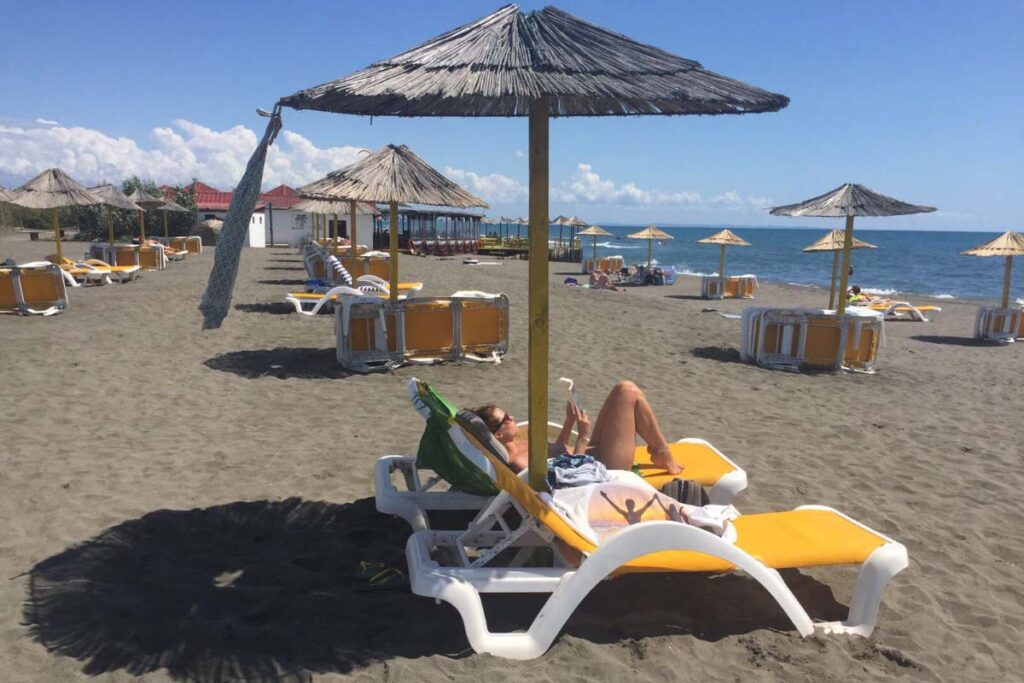 On the other side of Montenegro, right next to the Croatian border, you'll find the second naturist campsite in the country. At Full Monte, the focus isn't just on naturism but also on ecological awareness. Everything is eco-friendly and the campsite is just an oasis of green. This is an excellent home base for exploring the north of the country and the several nude beaches in the Herceg Novi region.
A night at Full Monte costs 24 euros.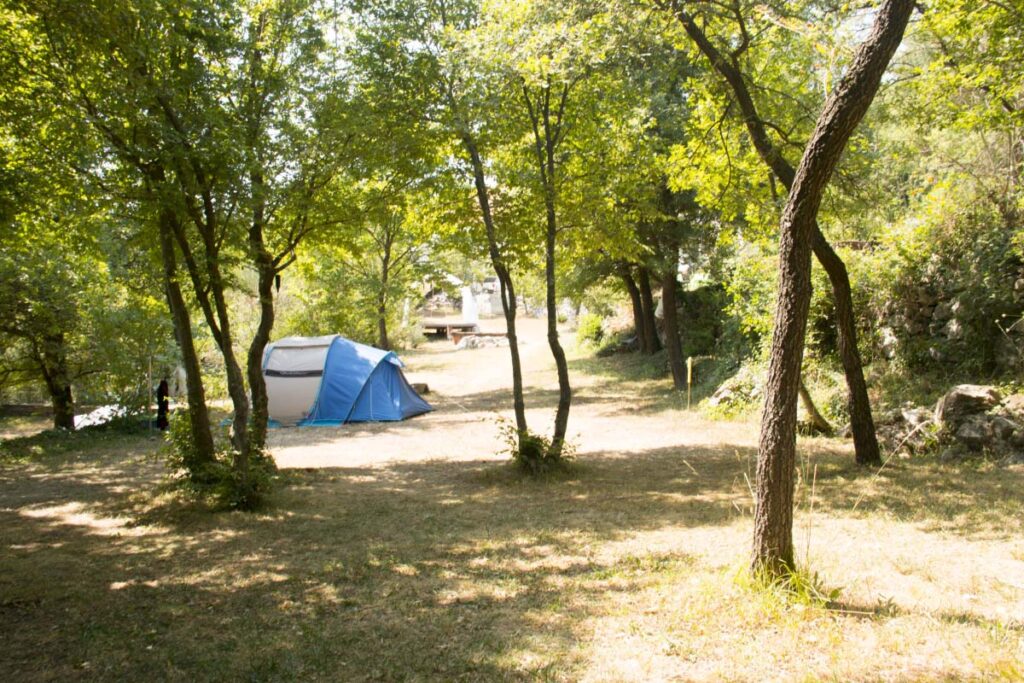 Austria isn't particularly known for being a budget-friendly country, but also here it's possible to camp naked on the cheap. When we visited Liga Vols almost a decade ago, the place was mostly a club campsite where people only spoke German and where we had to pay to take a shower. We recently heard though that meanwhile things have changed, that they became more welcoming to non-members and that the showers are free now. Located at only a stone's throw from Innsbruck, it's a good place to settle if you want to visit the city.
One night at Liga Vols shouldn't cost you more than 25 euros.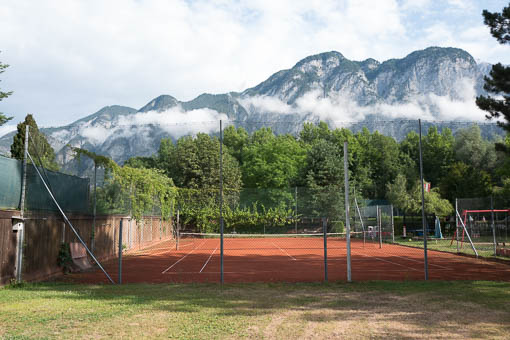 Camping Bleesbruck was our very first naturist campsite, and it will always be a special memory. So, we need to be careful not to picture the campsite more romantically than it actually is. Basically, camping Bleesbruck is a textile campsite with a small naturist section at the very end. There isn't all that much to do in the naturist part, but sometimes that's the only thing you want. And it's definitely budget-friendly as one night shouldn't cost more than 29 euros, no matter what time of the year.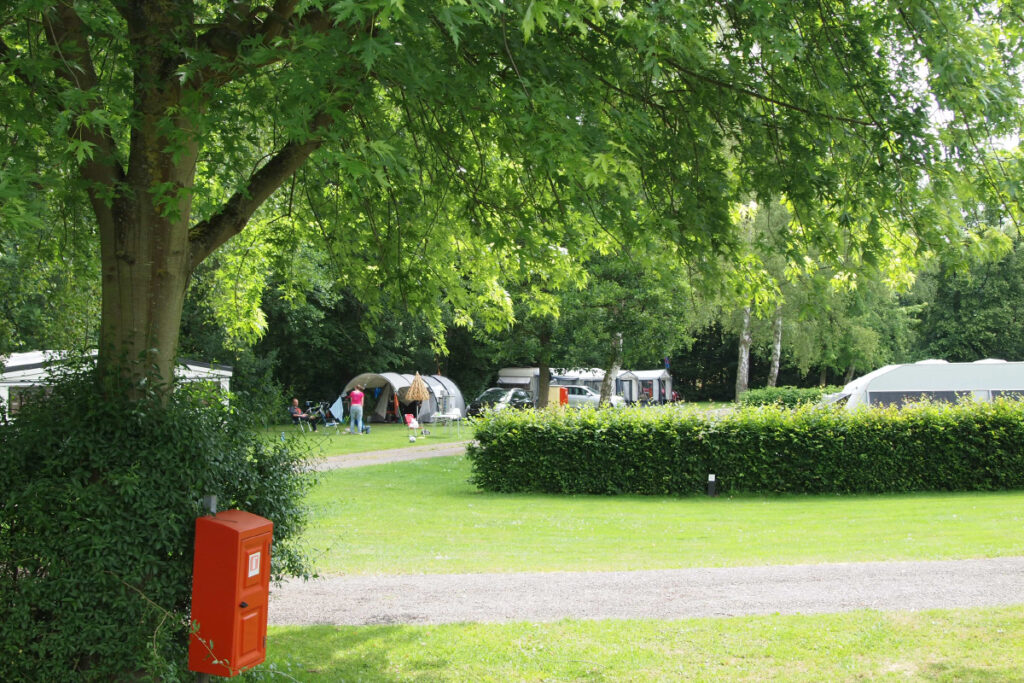 Naturist camping in the low season
We've already mentioned this in the introduction, but it's important to repeat once again that the prices at naturist campsites in Europe are very dependent on the season. Some campsites have low-season and high-season prices, other campsites often have up to five different price categories depending on the time of the year.
The most expensive period to travel in Europe is from early July to late August. If it's possible for you to travel outside of these months, the list with options below 30 euros becomes a lot larger. For example, at
Domaine du Petit Arlane
, you only pay 22 euros if you visit after September 3rd and at
Le Coq Rouge
, you pay 25 euros for stays before July 9th and after August 21st.
Other ways to camp cheaper
The prices in this blog post have been calculated on single-night stays. If you're planning to stay for a week or more, the average price per night also tends to be lower. So, longer stays can definitely save you money.
Another great way to pay less for your stay is by deciding early where you want to go. Many campsites announce their prices at the beginning of the year and then give early-bird discounts to those who book before March or April. We've seen discounts up to 30% and once or twice even 50%. Being quick to decide can really pay off.
---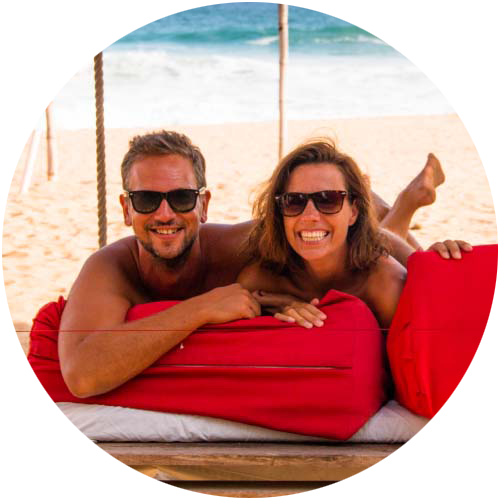 Support Naked Wanderings
Do you like what we do for naturism and naturists? Did we make you laugh or cry? Did we help you find the information you were looking for? Then definitely join our Patreon community!
---