Nature is the central element at many of the naturist resorts we visited, but some venues really stood out when it comes to spectacular nature. Waterfalls, canyons, pristine beaches, and high mountain ranges, they do exist at nude-friendly places as well. And we will tell you exactly where.
Deanza Springs Resort in California, USA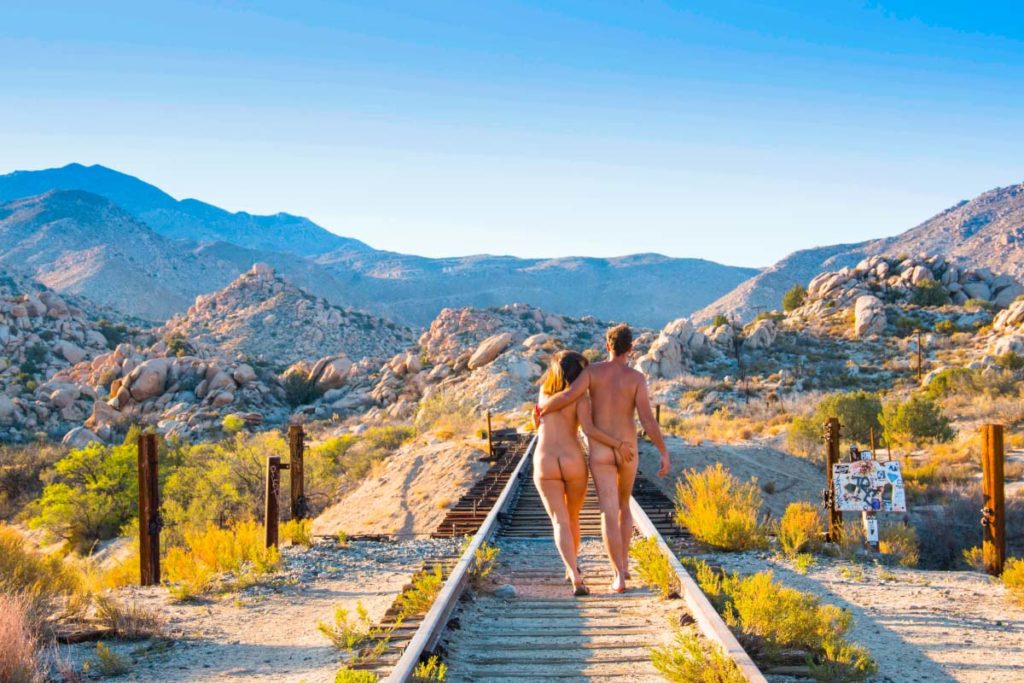 The real spectacular nature, however, happens when you walk out of the resort. Because the region is so desolated, there's no need for clothes to have a good hike in the surrounding desert. What you'll find are splendid desert landscapes, picture-perfect scenery, and old railroad tracks that will make you think even more that you've ended up in a James Dean movie.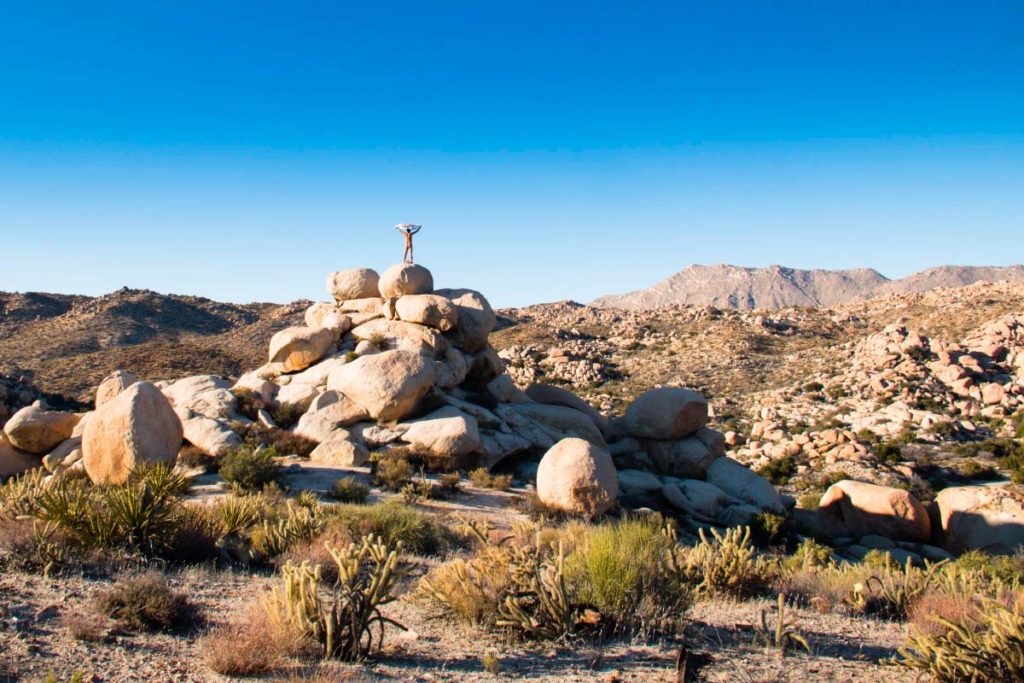 Sunward Naturist Resort in Ontario, Canada
If there is one country that is synonymous with amazing nature, it must be Canada. We've all seen the documentaries about Canadian pine forests, the size of the average European country. Images of huge lakes with snow-capped mountains come to mind. What we didn't know is that most of those typical Canadian landscape pictures are taken near the coastlines. We have to admit, we were quite surprised when we traveled to Ontario and arrived in a flat, somewhat dull landscape.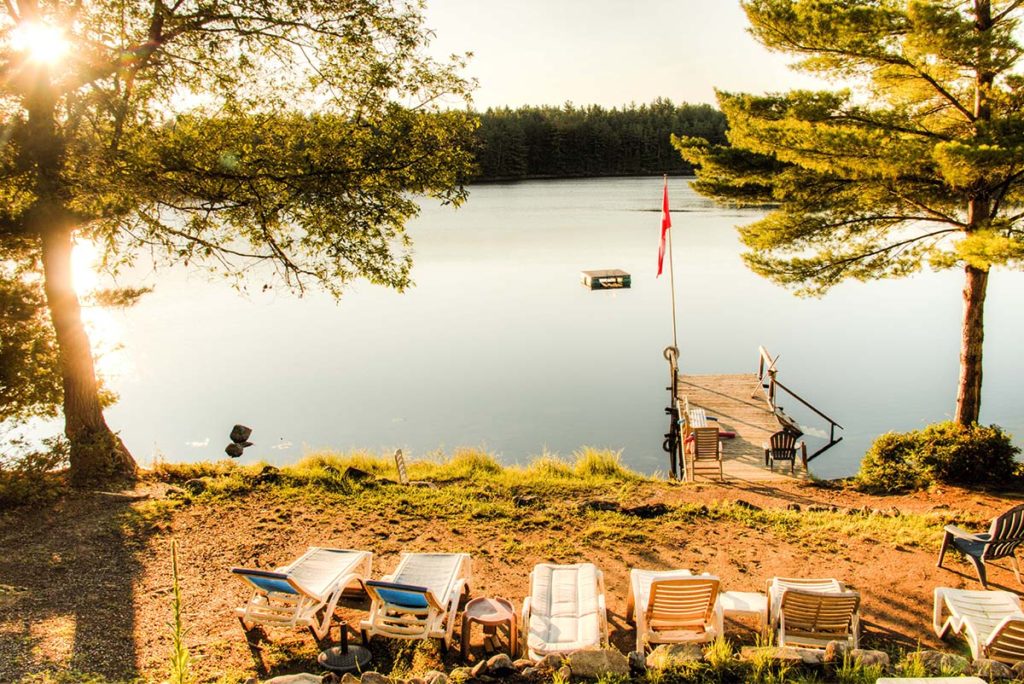 All of that changed completely when we woke up the next day with the sound of birds, stuck our heads out of our tent door, and saw the amazing sunrise over the large lake, which is part of Sunward's property. The shabby state of the campground suddenly gave the whole place an even more natural feel. After a skinny dip in the lake, we were sure that we were going to love this place.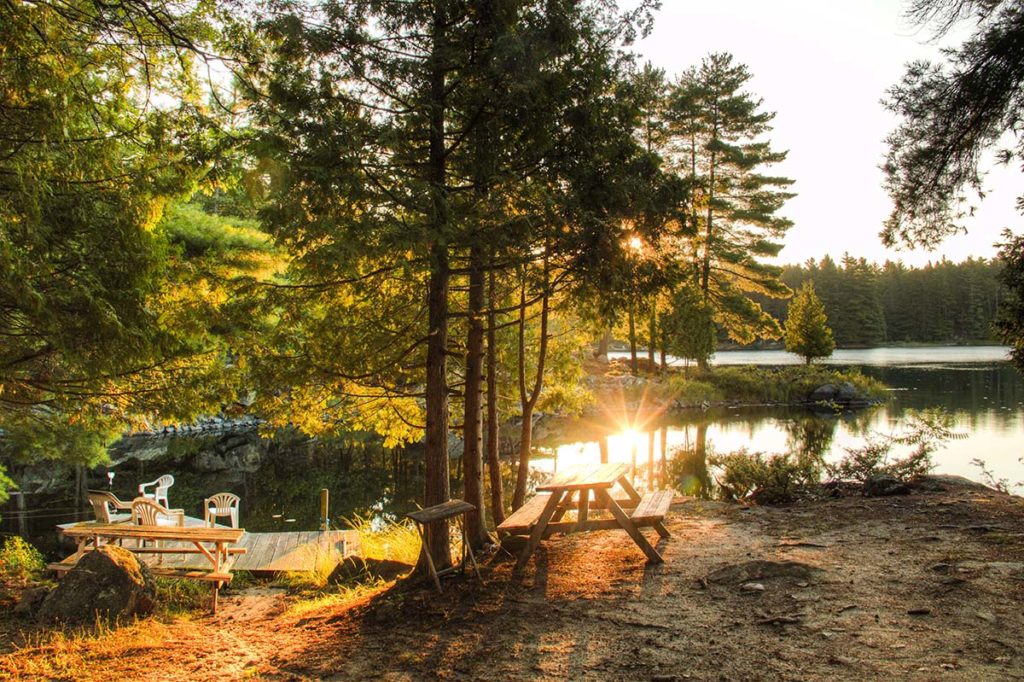 Playa Sonrisa in Mexico
We are always a bit suspicious when we see images of pristine white beaches with just one couple sipping cocktails under a palm tree. They are perfect to make you start dreaming about your next vacation, but those places are rarely how they seem on film. Only when you arrive, you notice that the beach is full of tourists, you hear the loud music from way too expensive beach bars and look disappointed at concrete monsters in the backdrop.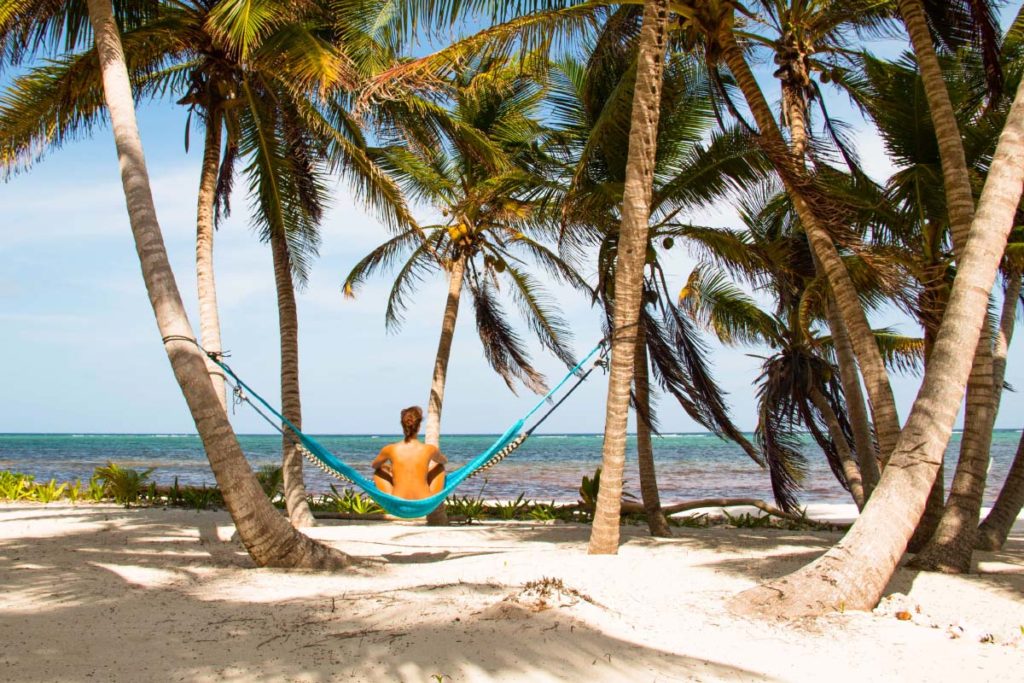 The setting could hardly be more romantic. A private white beach, the emerald-colored Caribbean Sea, pelicans flying by, palm trees connected to each other with hammocks, and lush rainforest for as far as the eye can see. The kind of beach destination from your dreams, but better. And you can be naked.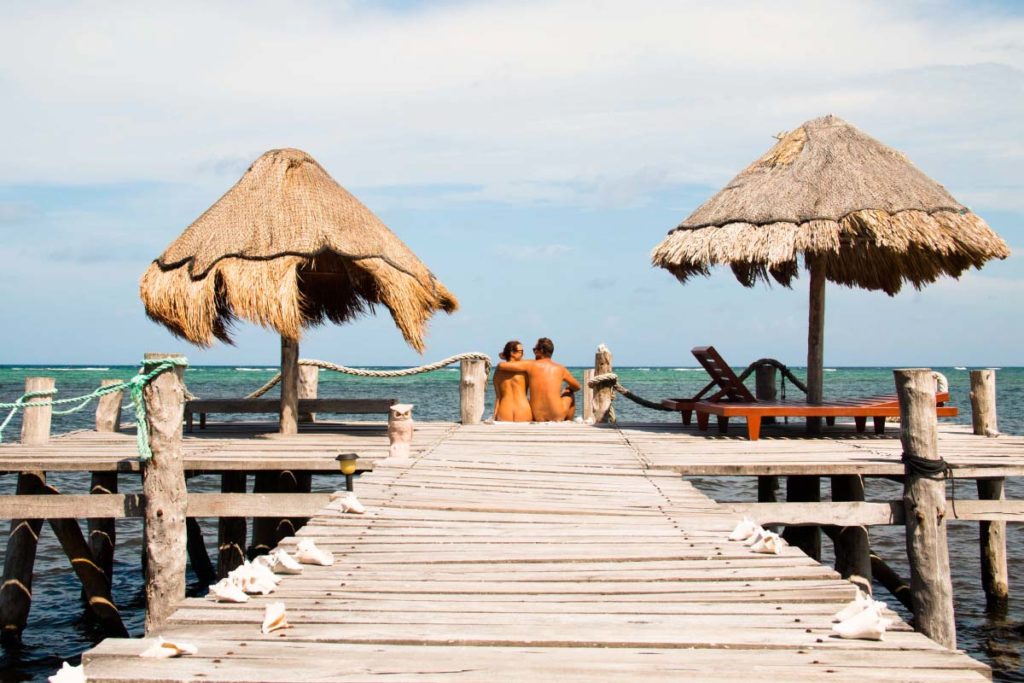 Quinta do Maral in Portugal
For us personally, nothing beats an amazing view. We think that nothing is more relaxing than to stare into an endless distance without a house, factory or city to be seen. The rocky landscape of central Alentejo isn't Portugal's most popular tourist destination, which is the main reason why the nature in the region has been preserved so very well.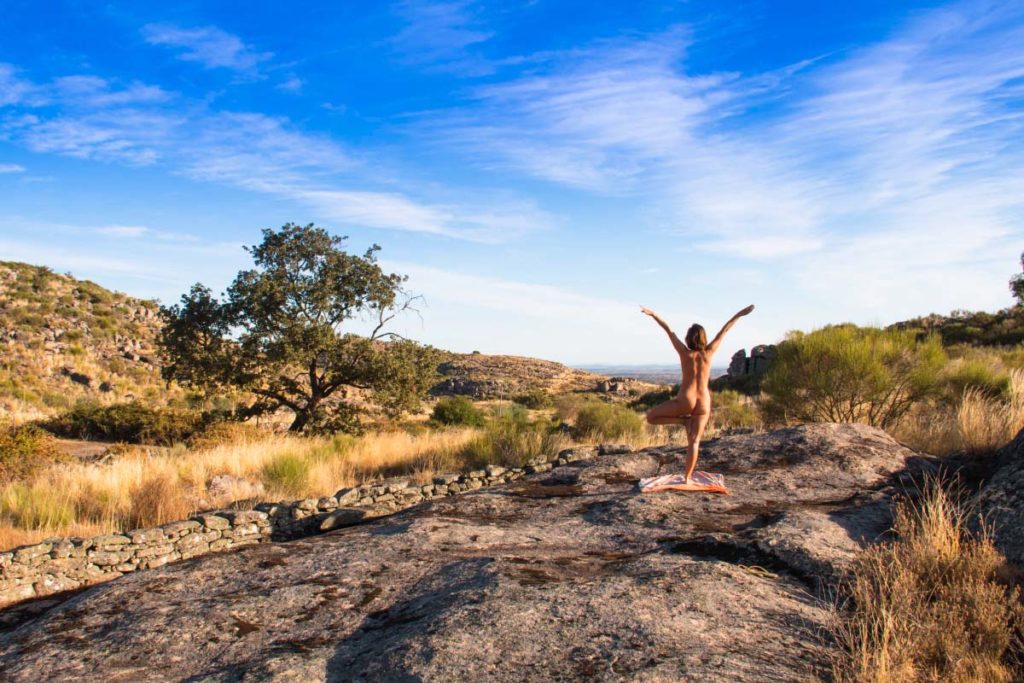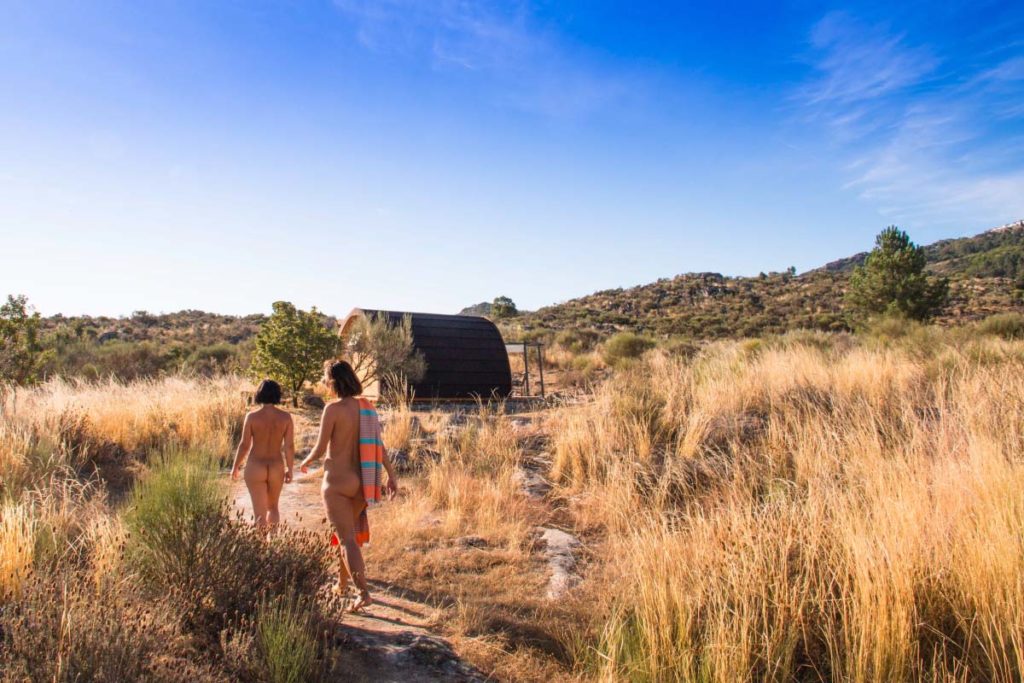 Domaine de la Quiquier in France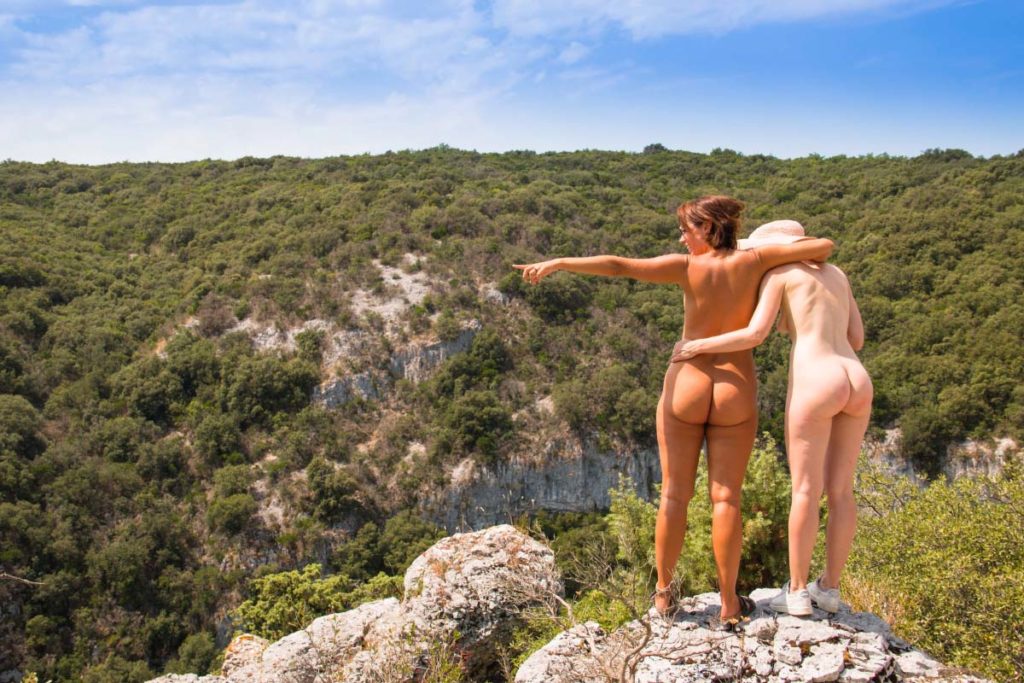 We understand your confusion about why we've added La Quiquier to this list. But listen to this: Domaine de la Quiquier is much more than just a guesthouse. The place comes with 425 hectares (this is not a typo!) of unspoiled nature, perfect for nude recreation. Really, La Quiquier even has its own canyon, how cool is that?
Needless to say that the place is great for those who enjoy nude hiking. Several half-day hikes can be done on your own, directly from the guesthouse. For the more advanced hikes, the owners are more than happy to join you as guides. We highly recommend a morning hike, which ends at a viewing point where the staff is waiting with an aperitif once you arrive.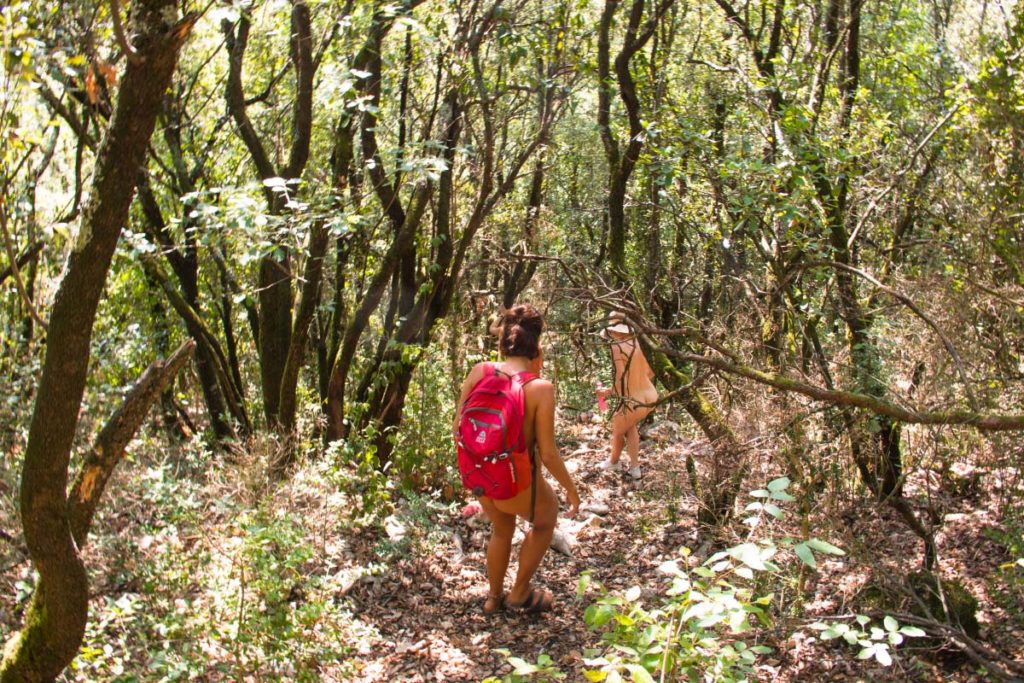 Verdon Provence in France
The Gorges du Verdon in France's Provence region is often called the Grand Canyon of Europe. It's the continent's largest canyon and one of the top tourist hot spots in the region. Most websites and guidebooks will tell you that the best way to enjoy this wonderful canyon is by driving along the D71 road, which was built specifically to get the best views of the canyon and the blue river down below. Although a ride along that road is definitely recommended, we can tell you that there's an even better way to explore the Gorges du Verdon.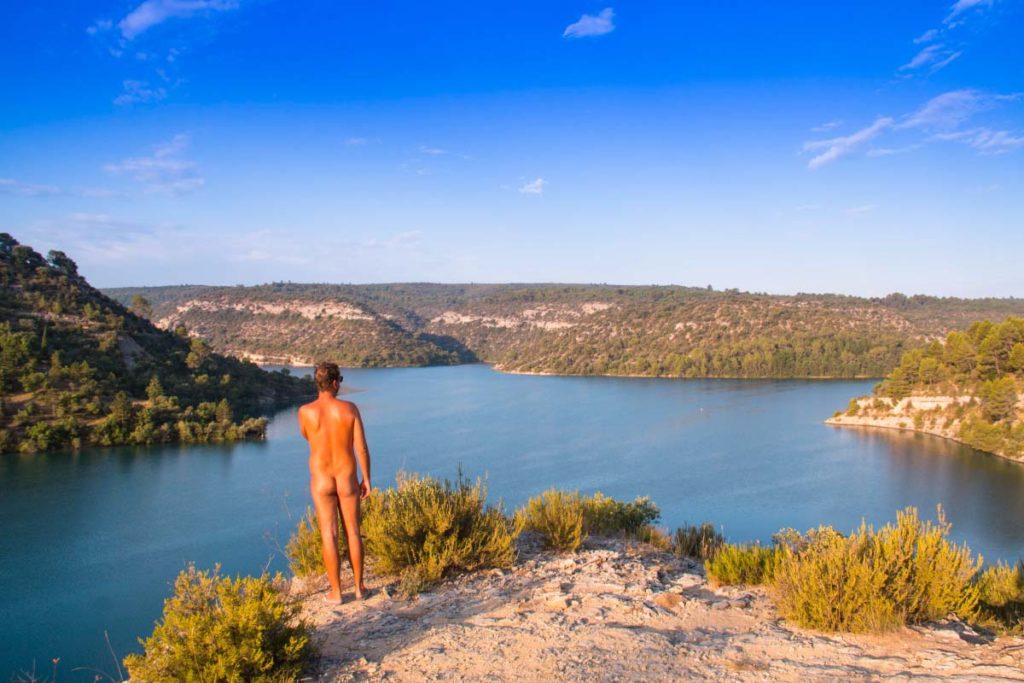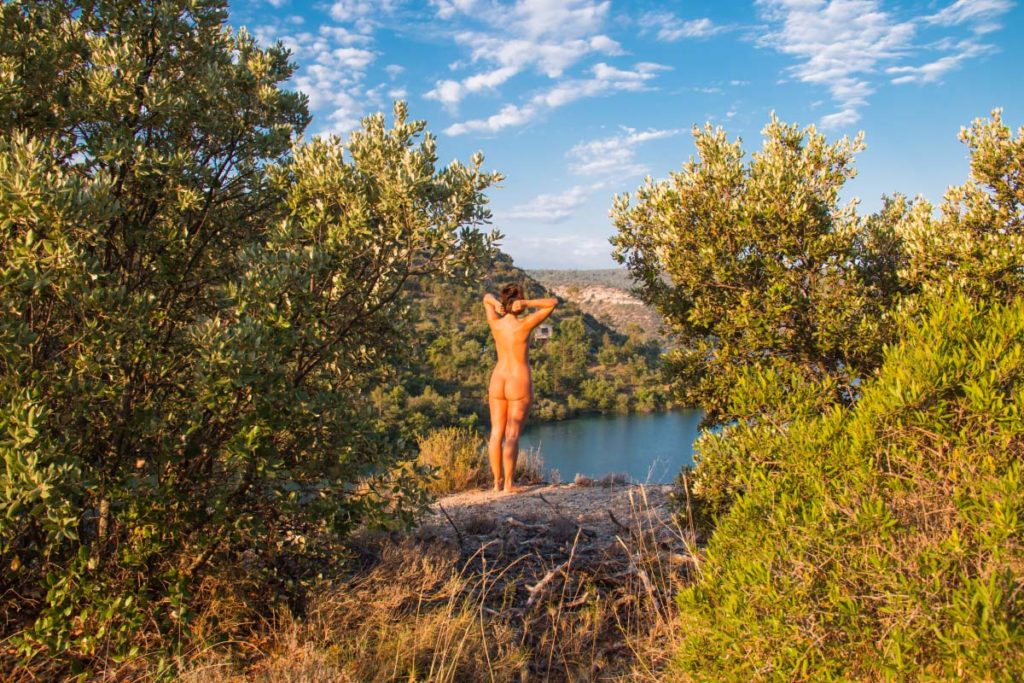 Sasso Corbo in Italy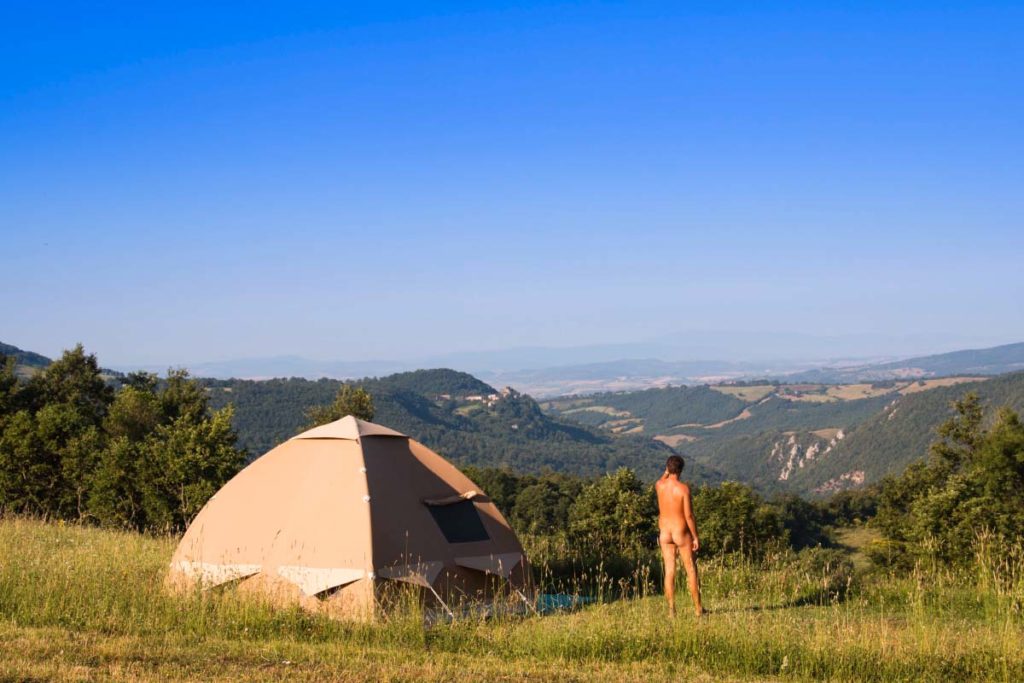 Sasso Corbo is the kind of campground where you wish you could wake up every morning for the rest of your life. Magnificent views are everywhere and instantly put a smile on your face as soon as you have a look outside. The typical Tuscan scenery and the mountains in the backdrop seem to be stolen from a painting. Make sure that you have some "aaaah" and "ooooh" left after the scenic ride to Sasso Corbo, because you'll definitely need them at the campsite.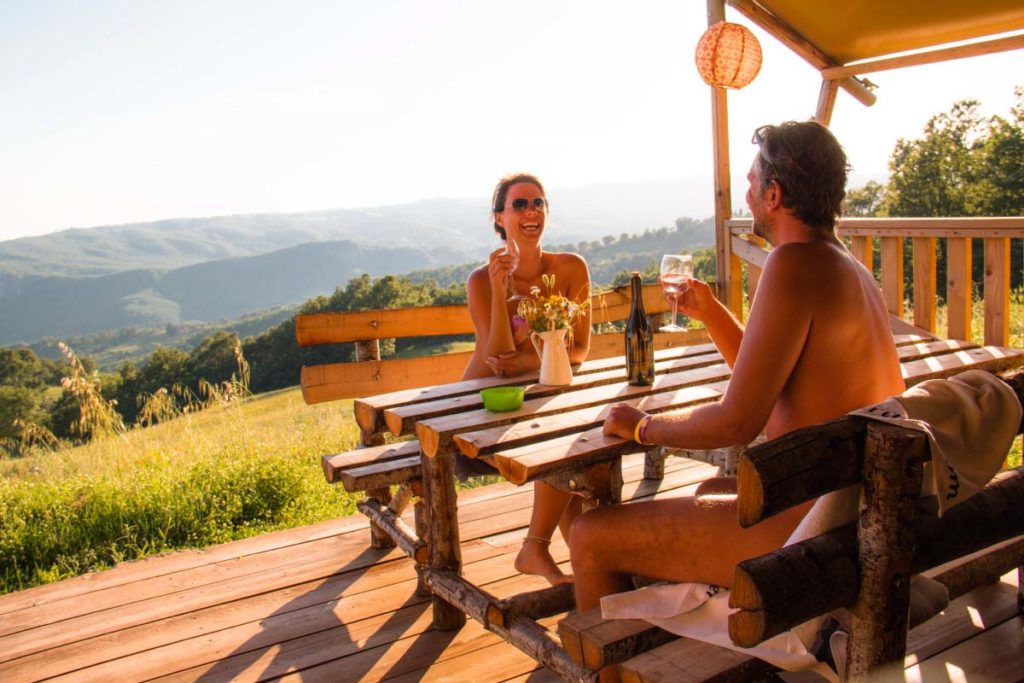 Yatan Rumi in Argentina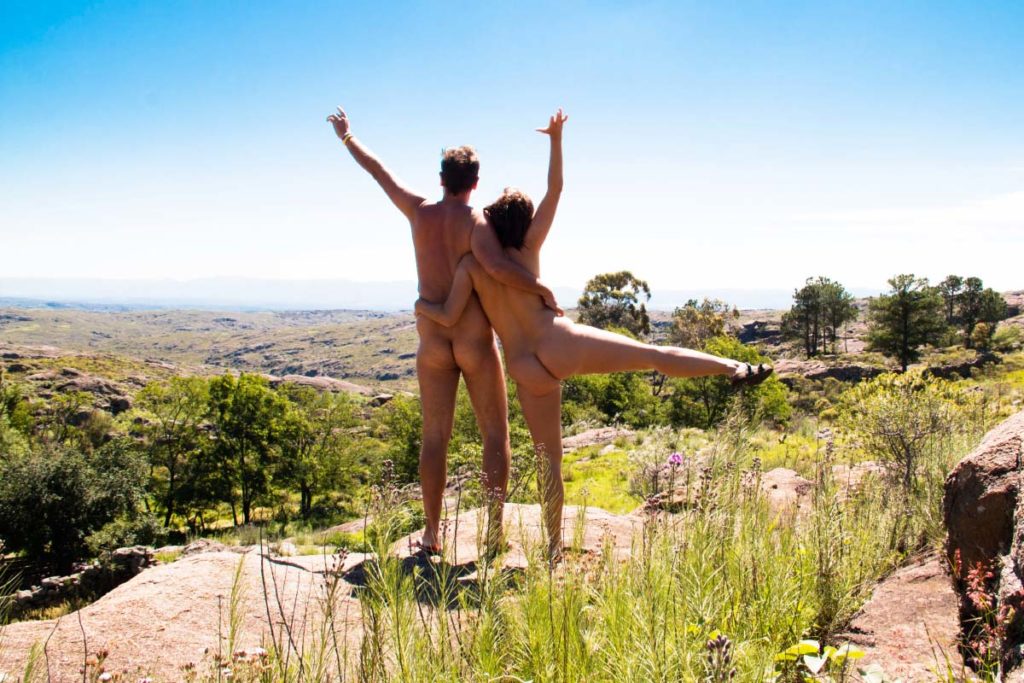 Since Yatan Rumi is such a large domain, there are plenty of other options to put down your tent. How about next to a rippling river? Or on top of a mountain? Or right in the middle of absolutely nothing but splendid nature?
The best part of your visit to Yatan Rumi is of course the endless hiking options. You can literally keep walking for days in a row without encountering one single person or leaving the domain. When it comes to nature, Yatan Rumi just has it all. Rivers, waterfalls, plains, mountains, you name it. If you think that you've already had the best nude hike ever, you shouldn't say this out loud before you visited Yatan Rumi.