Naturism is a wonderful lifestyle that we try to enjoy as much as possible. In as many places as possible. Most of the time we share our own views on the different aspects of nudism but once in a while, we like to pass the mic to hear about how someone else's experiences. Via this Naturist Talks interview series, we listen to naturists from all over the world. They share their experiences, tips and stories about naturism and thanks to them we keep learning about the different aspects of life in the nude.
Today we're listening to M & M, a naturist couple from Canada.
Hello M & M, please tell us something about yourself
Hi, we are M & M from Ontario, Canada. We're both parents from previous marriages and have a combined five boys! Aged 9-19. We have crafted our best life, or at least one that is perfect for us. We love travelling and are open minded. One of our favourite things with travelling is trying new foods!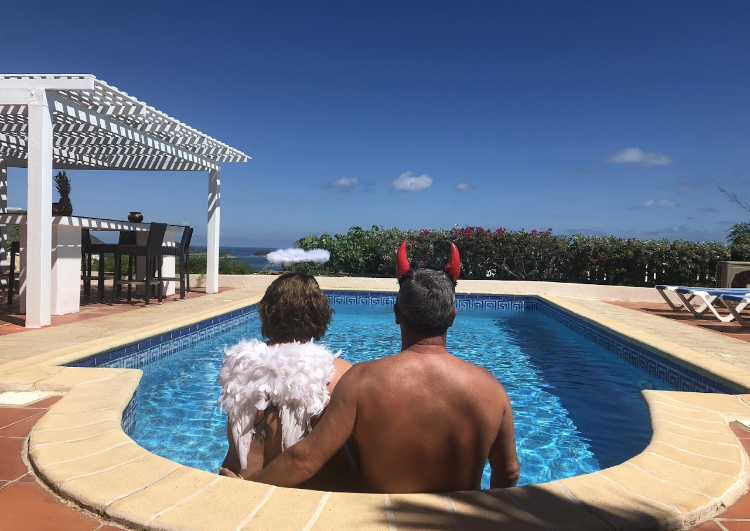 How and at what age did you become a naturist?
He had his first experience with public nudity around age 30, she was mid 30's with his encouragement. Our first experiences were around the house but a trip to Cypress Cove in Florida and we were hooked!
Is naturism allowed in your country and what's the public opinion?
In Canada, women are permitted to be topless in public but it rarely happens. There are a few beaches and resorts where it is legal to be nude. As far as public opinions it's safe to say there is the full range of opinions out there. Our close friends and family know about our choice and accept it.
What do you think is the best and worst thing about naturism?
The best for us is being together and unrestricted by textiles. It eliminates judgement based on what you can 'buy'. Everyone is equal. The worst is how nudity is perceived by those who have never tried it or don't understand it fully. Many people seem to jump to the belief that nudism = swingers. Which is certainly not the case, especially for us.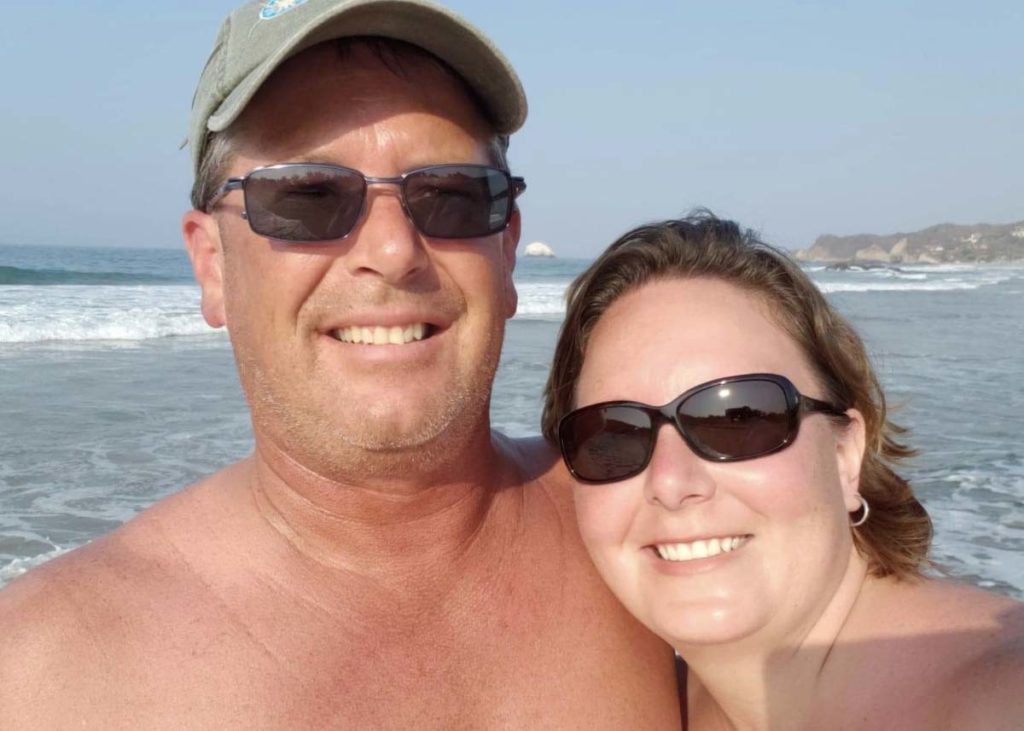 Do you find it easy to make naturist friends?
We both like meeting new people, with or without clothing. So to start talking to someone else who is nude is even easier. You already have something in common. We have met some interesting people on our travels. It's nice to make new friends!
What's the best tip you have for beginning naturists?
Just do it. Start at home and believe in yourself. Neither of us have rock star bodies but we're comfortable in who we are. She has always struggled with body image, but now accepts. There is very little judgment in the nudist community.
Anything else you'd like to share with our audience?
We don't broadcast (this would be our first?) choice to live naked but we do not hide it either. Our friends and family know and do not show up unannounced. We have a sign at our home as a 'warning' that we're likely naked. Ultimately being nude is something we have prioritized, enjoy and feel has added a positive to our lives.
Thank you so much for sharing your story, M & M!
Do you also want to tell your story and experiences in naturism? Please get in touch via the CONTACT page! As long as we have people who like to contribute, we can keep The Naturist Talks running!
---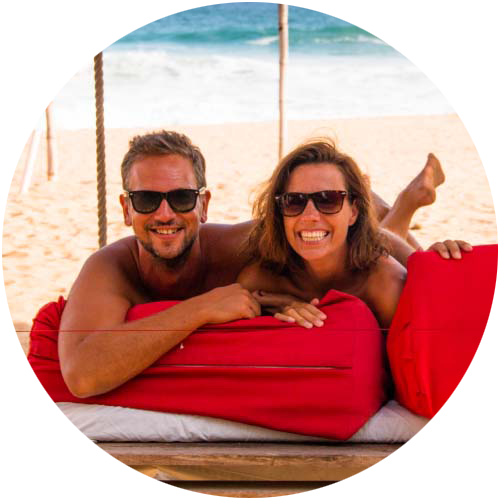 Support Naked Wanderings
Do you like what we do for naturism and naturists? Did we make you laugh or cry? Did we help you find the information you were looking for? Then definitely join our Patreon community!
---