We nudists care a lot about our freedom. It's not that we're anarchists (well, some of us might be), but we like to step away from the rules and measures that government and society try to impose on us.
Instead of comparing our cars, clothes and jewellery with each other, we prefer to leave all that behind and get to know others in their most pure form. That's why we bare it all. We decide whether we like someone or not based on what they have to say instead of on what they own, and it seems like this way we actually like a lot of people.
But we digress. What we're trying to say here is that the average nudist doesn't appreciate a certain rule set, especially not when it comes to our nudist resorts. So we prefer to talk about guidelines, about do's and don'ts. A nude beach etiquette.
Following guidelines are specific for nude beaches, but most of them can be applied to other nudist resorts and naturist campings as well.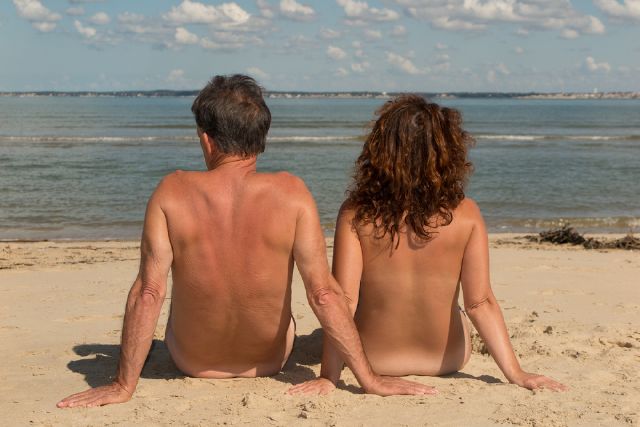 Do take off your clothes
Sounds pretty obvious doesn't it?
Yet we hear complaints from all over the world that many visitors of clothing optional beaches seem to chose for the clothed option. Even though you do have the option, you shouldn't go to such a beach if you have no intention to undress. This will cause discomfort for many nudists and will eventually influence the whole atmosphere on the beach.
There are some exceptions though. If you're a
first timer
and you don't feel comfortable going full monty from the first minute, it's totally fine to take it slow. If you're not a nudist but
your partner is
and you're coming along to keep him/her company, it's okay to keep your clothes on as well. The same counts if your
children
are uncomfortable being nude.
The general thought is: If you're not a nudist and nobody in your company is, go to a textile beach.
Don't stare at the other nude people
For first time nudists this can be a complicated point.
You've never been to a nude beach before, you want to look around but you have no idea where to look because there are naked people everywhere and you don't want to be staring but you don't want to look at the ground the whole afternoon either but people may think that you're a pervert when you look at them but if you don't look at all you'll feel even more awkward but… but… but… Oh boy.
Many nudists will remember that feeling.
Let us clear this out for you: There's nothing wrong with looking!
When you arrive at the beach, sit down, get comfortable and have a good look around. Watch the scene and see who else is there. Get comfortable with the sight of naked people around you.
But don't stare. Staring makes others feel uncomfortable and we don't want that.
In the beginning this can also be a bit difficult because there will be a naked person in front you and whether you like it or not, your eyes may be distracted. Don't worry, you can have a quick glimpse. Just try to keep your eyes on the right level most of the time.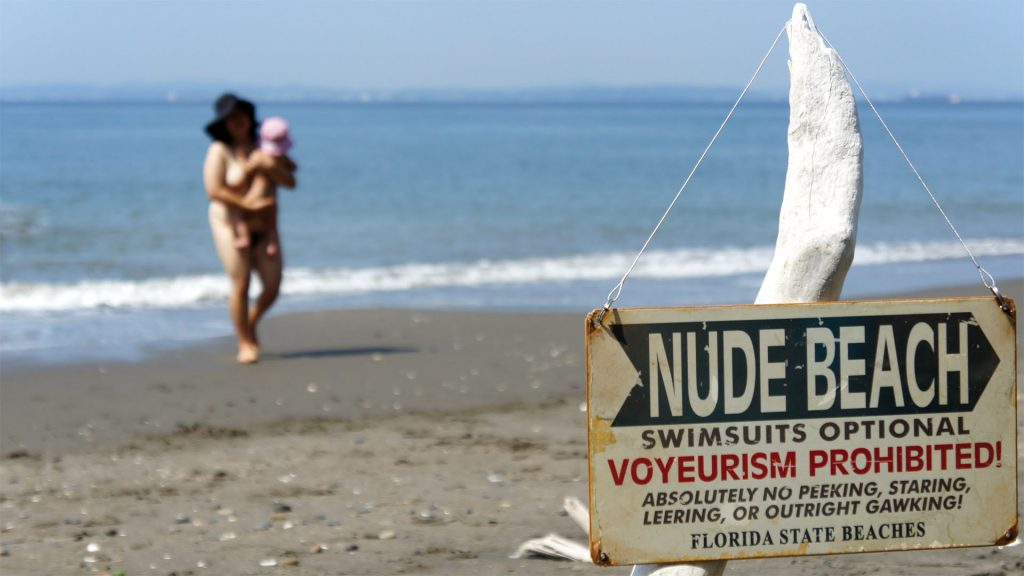 Do respect other people's space
Maybe you're a very social type or maybe you got so excited about this new experience that you just can't wait to talk with everyone around you about it.
Just hold it there for a minute.
Nudists in general are
very friendly people
and you're up for plenty of great conversations. But before you start talking to everyone it's important to figure out who's open for conversation.
People walking around on the beach or swimming in the sea are often easy to talk to. Others from whom you notice that they've picked a place on the of beach away from everyone else are often not.
Keep in mind that not everyone is as
confident (yet) about their nudity
as you and that some people really need their space. It's not because you're naked that you don't want any privacy.
Also, on a textile beach it's perfectly normal to stack up next to each other like sardines with your towel half covering the one of your neighbor. On a nude beach it's preferred if you leave some space.
Don't take visual souvenirs
We've gotten so used to taking selfies that we rarely think about where we actually are.
Whenever something strange, new or exciting happens it almost became an automatism to take our smartphone and immortalize the moment.
Try not to do this too much on the nude beach, especially if there are others around you.
People have little interest in appearing with their naked ass in your photo albums, or worse, on your Facebook.
Of course! Take one, two, three or five but then put your phone away. And remember: A selfie is about yourself, not someone else.
In many places a professional DSLR camera with a huge zoom lens is a perfect conversation starter… The nude beach is not such a place.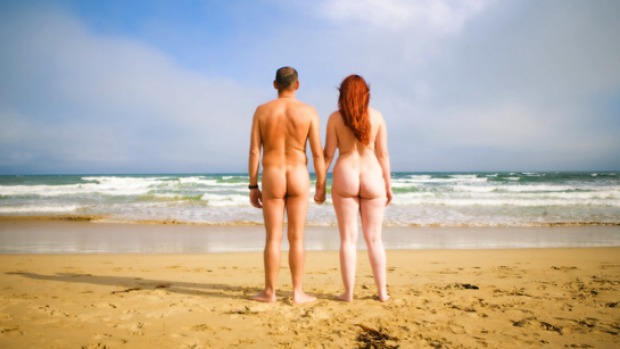 Do bring your towel
If there's one thing that every nudist carries around, it's probably a towel.
The most obvious reason for this is of course for hygiene. No matter how much we appreciate your nudity, we don't want your sweat all over the place.
But it's also practical. The feeling of your naked body touching the sand is a lot of fun, but if you've been sitting on the beach long enough you start noticing that the sand can find unexpected entrances to your body.
And there's more… You can use your towel to protect you from the sun when it gets too hot or as a blanket when it starts getting chilly. Or dust away the sand with it if you did sit in the sand (told you so…) and it can dry you after a swim in the sea.
By fold it into a kind of bag it's easy to protect your valuables or clothes and if it's big enough you could even make a tent and spend the night.
Reasons enough to bring one.
Don't be too proud about your excitement
If there was one actual rule for the nude beach, it was probably "No sex on the beach".
First of all, it's illegal. Some people think that there's a direct
link between nudity and sex
and therefore consider it okay to have sex on a nude beach. Those people are wrong. Sex in public is not done (on the nude beach that is. There are plenty of clubs where it's perfectly allowed).
Where do you draw the line? Well, it's exactly the same as in any public place. You can hug, you can kiss, you can hold hands, whatever. But if you want to touch each other's genitals, get a room.
By the way, this doesn't only count for couples.
Single women can of course hide their excitement much better than men, so they shouldn't worry much.
The general guideline for men is whenever things start to go up, turn around. There are a couple of options, you could run into the sea hoping that the cold water will help, you could lay on your stomach or you could… yes, here's another reason… use your towel to cover up.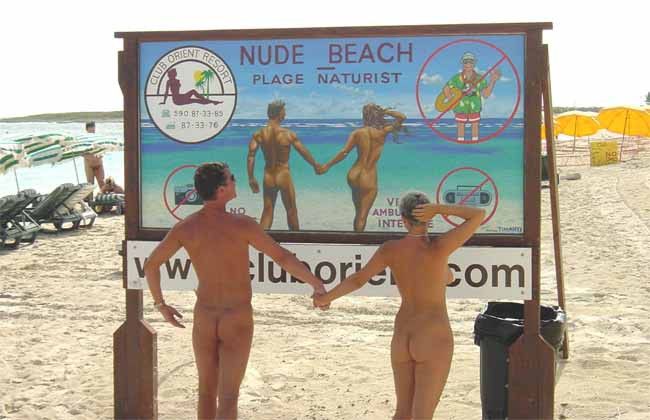 Do make sure you're actually on a nude beach
Imagine yourself arriving at the beach early in the morning, taking off your clothes, getting installed and go for a nap. A couple of hours later you're woken up by the police with about 50 people behind them looking at you getting a ticket for indecent behavior.
This may sound like a joke but you wouldn't be the first person that got into this situation.
In many cases, nude beaches are named after the town in which they are, but "Monterrey nude beach" does not mean that the whole beach in Monterrey is
clothing optional
. Look for the signs that say where the nude part starts and ends.
Often the nude beach is a bit hidden and harder to find, so make sure you get to the right place and don't take off your clothes until you actually got there.
If there are any dunes, it doesn't mean that they're also clothing optional. If you're not sure, ask around. The other nudies will be happy to help you.
Find the best nudist spots on NUDE
Naked Wanderings' Complete Guide for the First Time Nudist ebook

Do you still have questions about nudism or naturism?
Are you looking for even more tips and tricks?
Our ebook will be the perfect resource for you!

Learn More
Picture credit: The photos in this post are coming from Google and Twitter. If you find one of yourself and you don't want it to be on our blog, let us know and we'll remove it.
---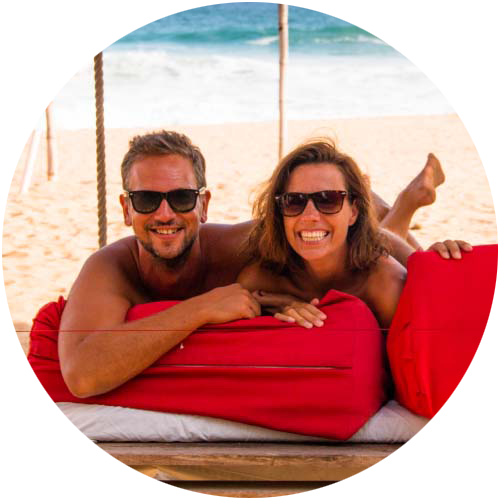 Support Naked Wanderings
Do you like what we do for naturism and naturists? Did we make you laugh or cry? Did we help you find the information you were looking for? Then definitely join our Patreon community!
---