During the last decade, Asia has been the next continent where naturism has really been getting a foot on the ground. First in Thailand and Bali, but now also in the Philippines, naturist resorts have been opening their doors. A blessing for local naturists, who now don't have to cross the globe anymore for their naturist vacations. But also great for foreign travelers. Next to the Caribbean, there is definitely another great region with perfect naturist weather year-round.
Naturist resorts in Thailand
Although several naturist resorts had to close down in Thailand due to the COVID-pandemic and the lack of international guests, the country is still the number one destination in Asia for a naturist vacation. The following resorts will definitely welcome you, and it's probable that others will open up in the next years.
Barefeet Naturist Resort in Bangkok
For many naturist travelers to Thailand, Barefeet Naturist Resort is their first stop because it's located in the country's capital Bangkok at less than an hour's drive from both international airports. Barefeet is a small guesthouse with only a handful of rooms, but the resort does have a large pool, sauna, and hot tub. The perfect place to get rid of your jet lag and to discover bustling Bangkok. The owners Dao and Gregers are known for their work for the Thai naturist federation, and probably even more for their legendary hospitality.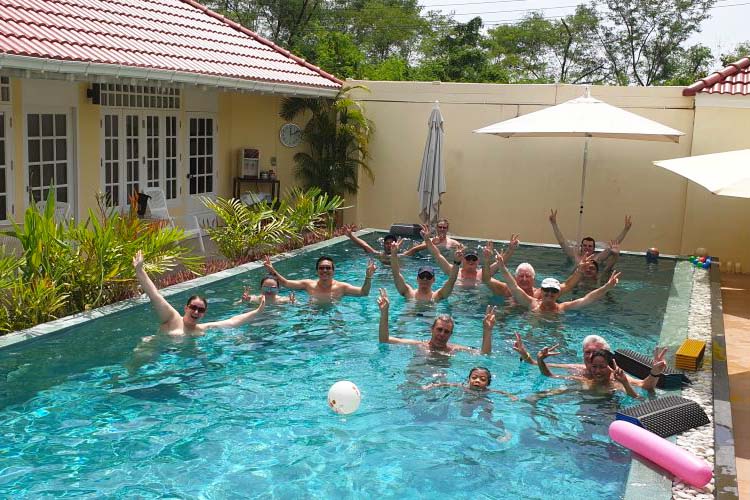 Chan Resort in Pattaya
Another long-lasting name in Thai naturism is Chan Resort. A hotel-style resort with rooms around a large swimming pool. Pattaya is known as a party city, but that's something you'll barely notice during your stay. Chan is an oasis of peace in a frantic city. Yet, the beaches and party streets are just a short ride away.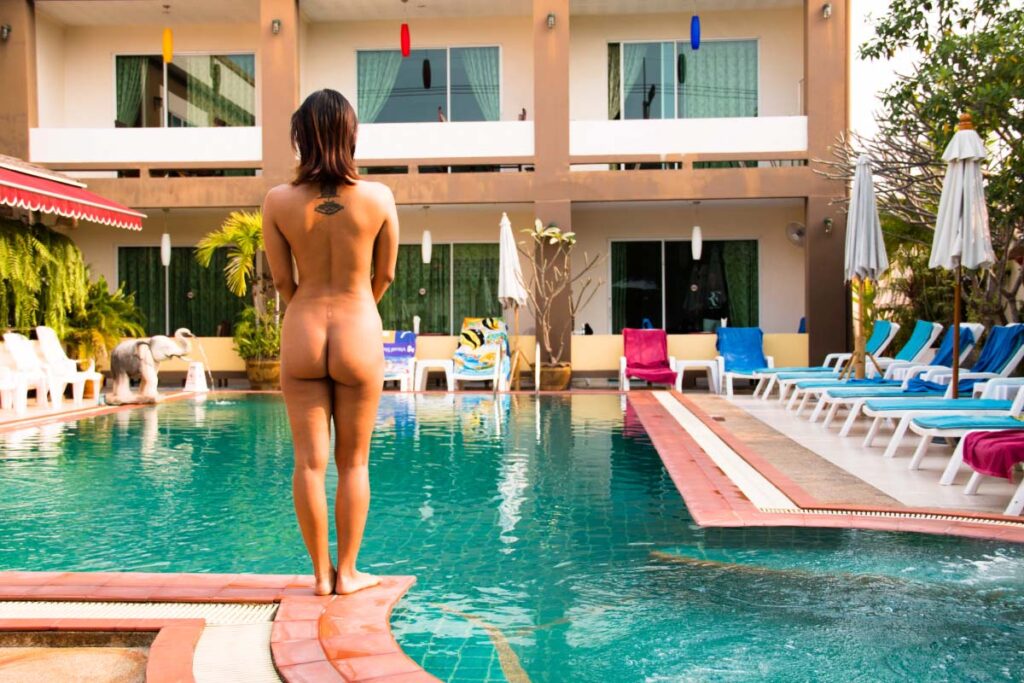 Peace Blue Naiharn in Phuket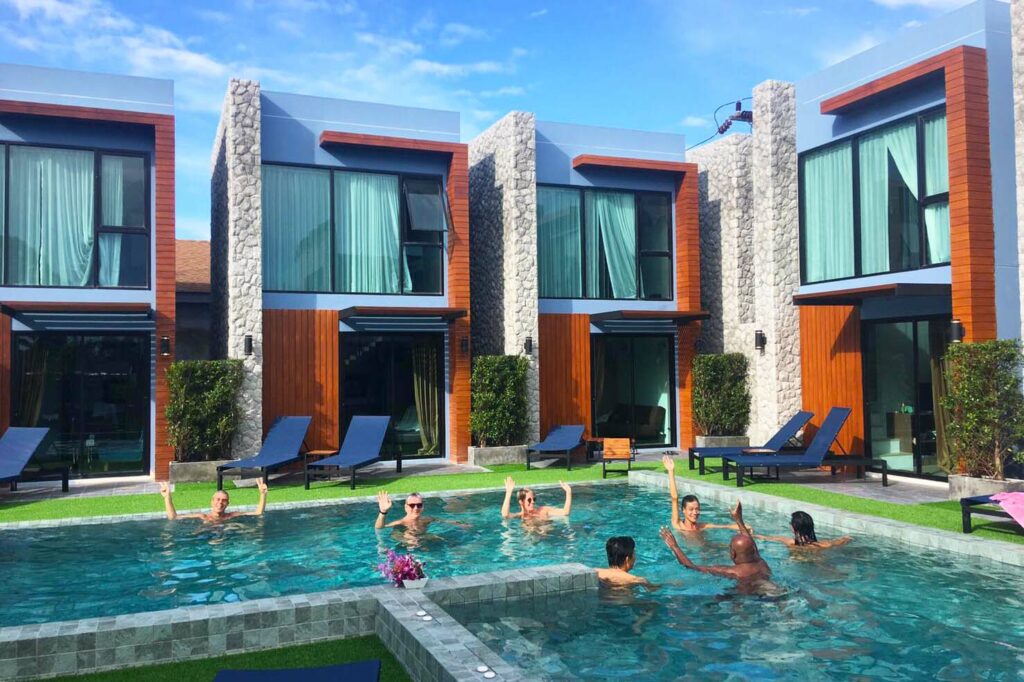 Oriental Beach Village in Phuket
Harmony Resort in Phuket
This is the latest addition to the list of naturist resorts in Thailand. Harmony is a bungalow resort with lots of nature, a large swimming pool, and also a volleyball and badminton court. The non-nude beaches of Phuket are just a couple of minutes away.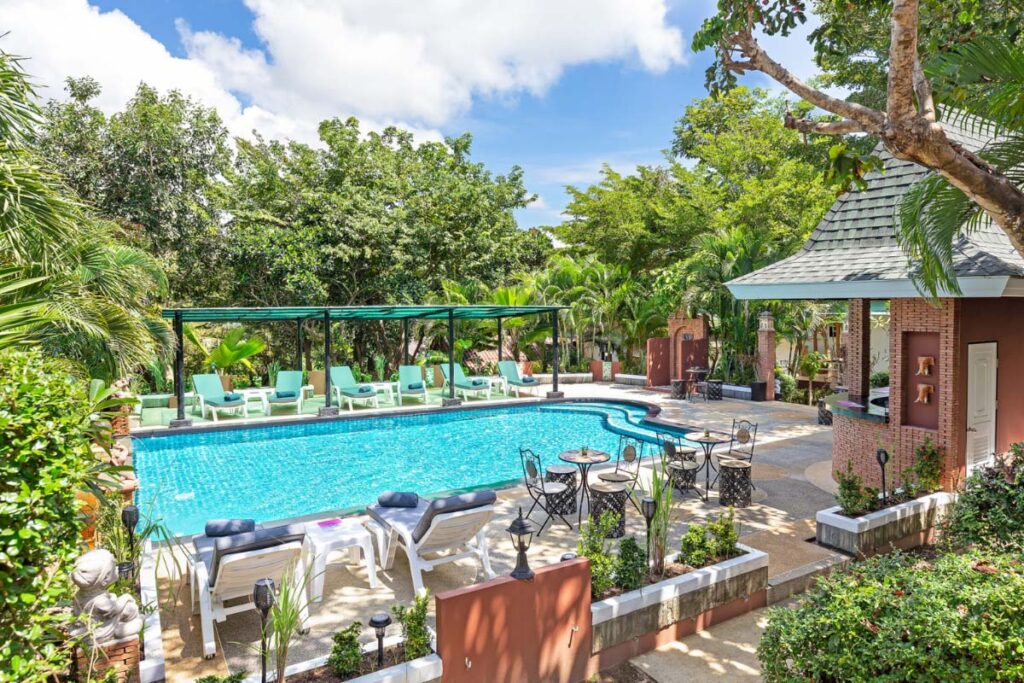 Dragonfly Naturist Village in Pattaya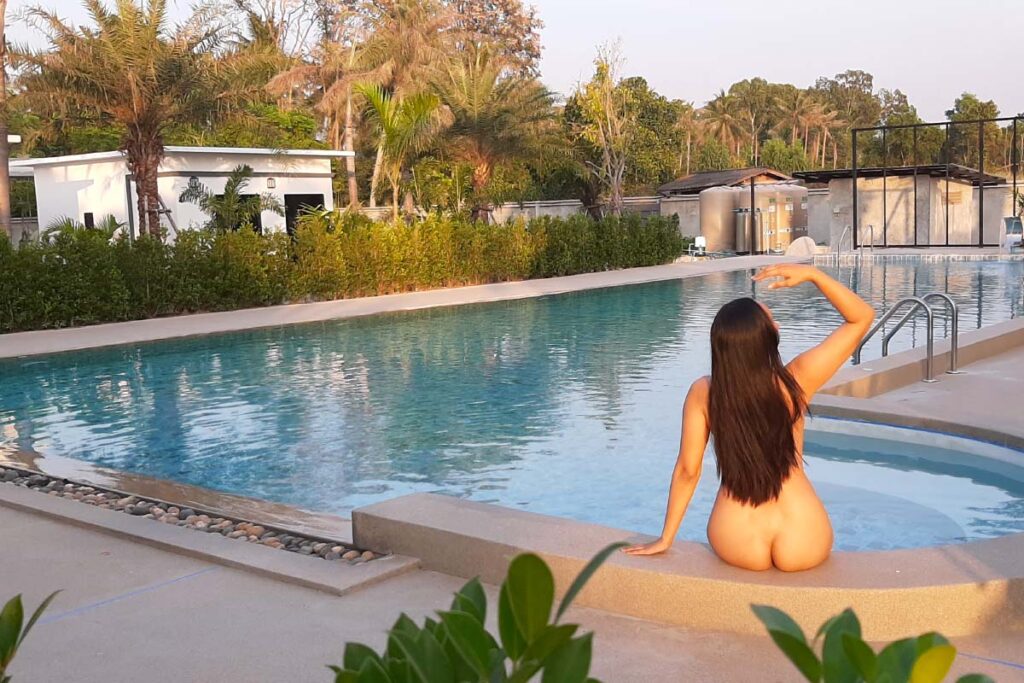 Naturist resorts in Bali
While Thailand is definitely the most known naturist destination in Asia, the first naturist resort in the continent actually opened in Bali.
Bali Au Naturel
With a long-standing reputation, Bali Au Naturel is definitely one of the most popular naturist resorts in Asia. The large seaside resort provides two swimming pools, a sauna, a restaurant, and lots of tropical nature to its guests. The region is one of the few places on the island that's not yet overrun by tourism and gives an insight into the "true Bali".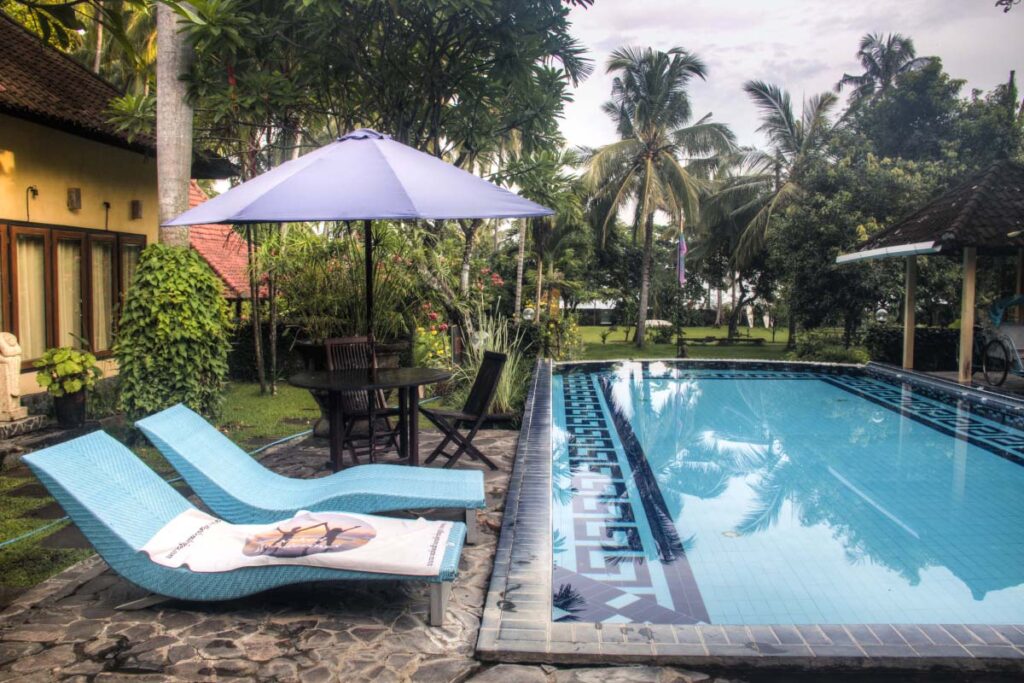 Sunclad Villa
Not as much natural beauty in Sunclad Villa, but at an excellent location if you want to visit the tourist highlights and the popular beaches of Bali. Given its proximity to the international airport, Sunclad Villa is also recommended as a clothes-free transit place for your visit to Bali Au Naturel. The resort does have a small swimming pool.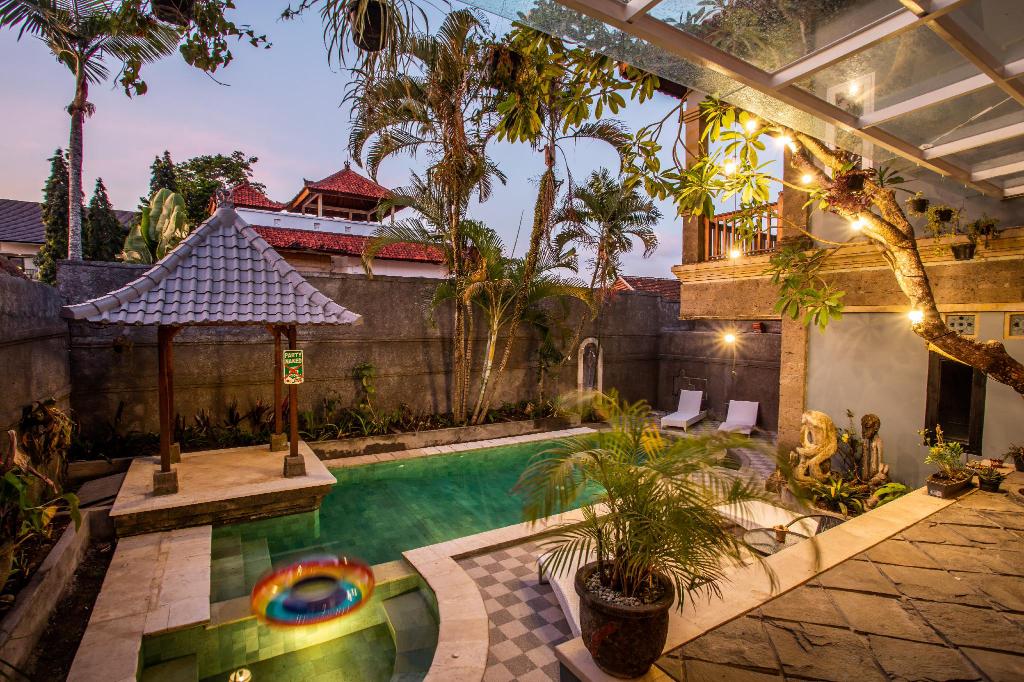 Naturist resorts in the Philippines
The Philippines are the next country in Asia where naturism is being embraced. Currently, there is only one small naturist resort, but we do hope that many others will follow soon!
JM Compound
A small guesthouse with only three guest rooms and a 12-meter long swimming pool. A nice home base for exploring the southern Philippines while also getting the opportunity to spend some of your time without clothes.