NOTE: There is a 2023 version available of this blog post HERE.
Although we've had a wonderful time at
Phuan Naturist Village
, we can understand that if you want to spend your holidays in the middle of the action ( or in our case, blow a load of money on wine and delicious Belgian food at the amazing restaurant
Patrick
), you do want to stay in the center of Pattaya City. And that's exactly where you'll find Chan Resort.
Since as long as we have known, Pattaya has been described as a place of destruction. A place where you can get cheap beer, even cheaper lap dances, and where you will wake up at sunrise in the gutter or in some cheap motel room without knowing how the hell you got there.
Honestly, although we've only spent one night in the city, we do believe that most of the prejudices still remain. But yet, away from the never-ending river of alcohol and the false chants coming from the karaoke bars, there is a place where you can get naked as well.
How to get to Chan Resort
Under the eyes of the big Buddha, in a small side street of Thrappraya road, one of the main roads of Pattaya, Chan Resort can be found. After cruising through the busy streets of the city, we were very happy to see that the neighborhood is still very quiet. Our night's rest would be secured and on the other hand, it would take us less than a five-minute walk to the nearest 7-eleven or a short tuk-tuk ride to Second Road or Walking Street. A perfect location for a city naturist resort.
Whether you arrive at Pattaya's domestic airport or at one of the bus or minibus terminals, a taxi will be your best bet to get to the resort. Write Chan's phone number (+66 38 050 128) down before you leave, many taxi drivers don't know the resort but they'll call to get instructions. Taxi drivers in Pattaya (and all other tourist hotspots in Thailand) are famous for ripping off tourists, a better choice is an Uber or a Grab.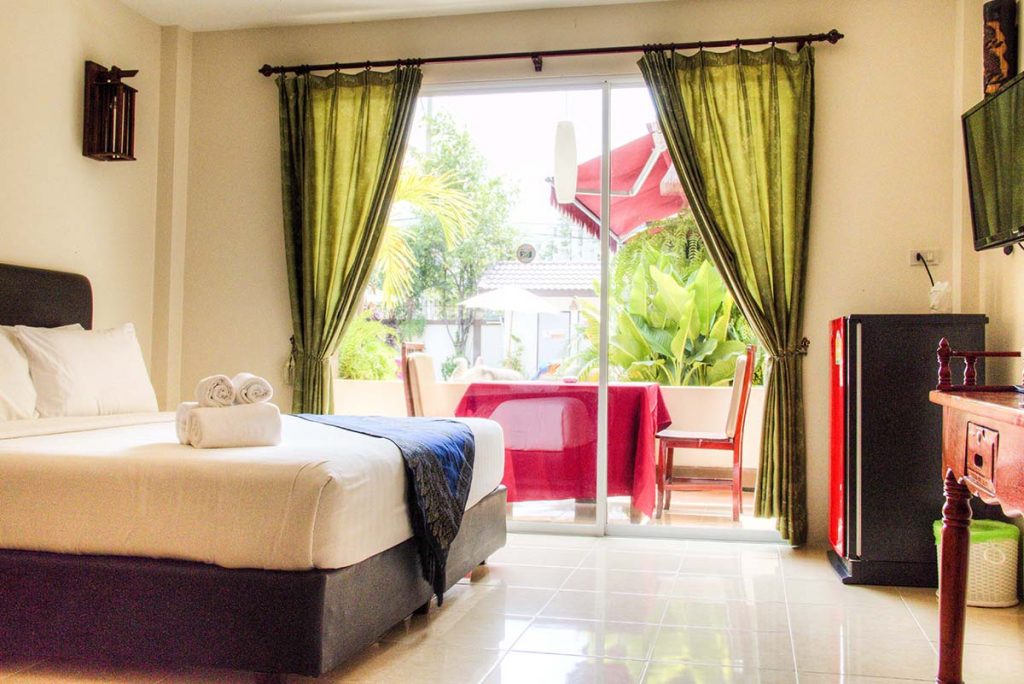 Accommodation
Chan Resort has 11 rooms, divided into three price categories. The three VIP rooms are on the ground level with a view over the swimming pool, the medium-priced rooms are on the first level and unless you have issues with stairs we believe that these are your best choice, they also come with a nicer view. Then there are three cheaper rooms of which the view from the terrace is a huge wall. Other than their location at the resort, all rooms look practically the same and since the price difference is only a couple of dollars a night, we would advise you to pick one of the better rooms.
All rooms are nicely furnished with a comfortable queen-size bed, TV, fridge, and a spacious bathroom.
Facilities
Since Chan Resort is a city resort, the number of onsite facilities is limited. The main attraction is of course a large swimming pool surrounded by deck chairs. The number of chairs should be just enough to accommodate all the guests, but because of the day visitors, it could happen that you miss out on a spot. Or at least a spot in the sun. Most of the guests know this and often we saw them confiscate their chair for the day with a towel before having breakfast.
Because of the limited space at the resort and the many things to do in the city, we don't think that Chan Resort is a place where one can spend days in a row inside. A much better way to enjoy the place is to have a morning skinny dip and leave after breakfast for activities in and around Pattaya. In the evening you can come back and relax by the pool.
Other than several options of complimentary breakfast, the restaurant at Chan Resort also provides several delicious options for lunch and dinner.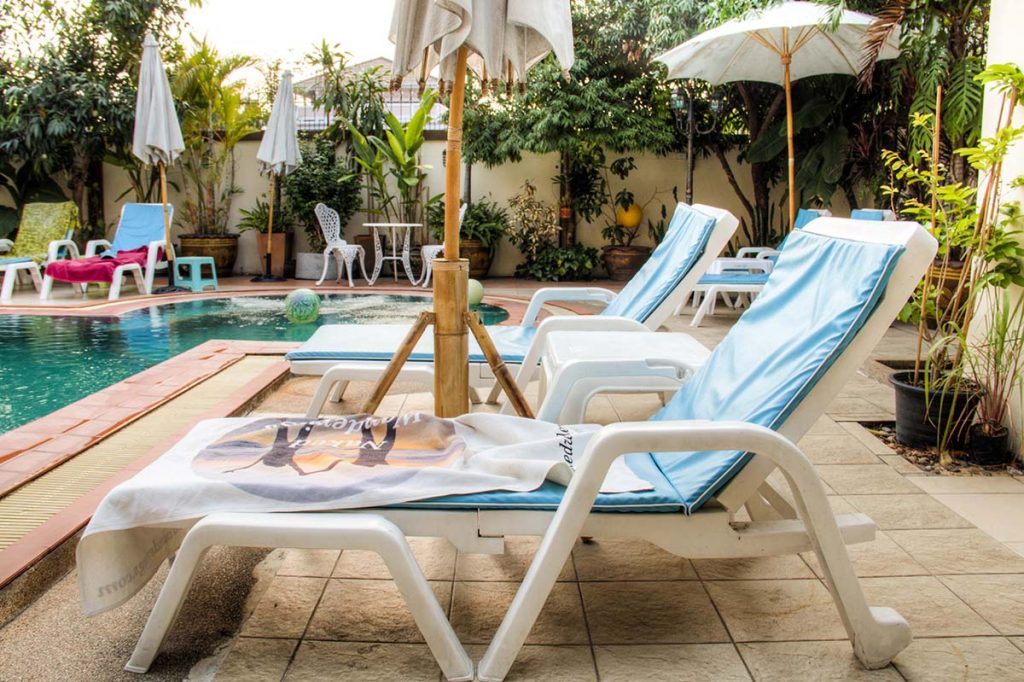 Surroundings
Although Pattaya may have a bit of a bad name, there are certainly options to keep every visitor busy. The city beach is a 3 kilometer long stretch of white sand ideal for relaxing and those who prefer water sports can release their energy at the more southern Jomtien beach. The best beaches are however on the nearby islands where you'll find fewer tourists and much clearer water. Ask around for good deals on boat trips.
Every last Sunday of the month,
Naturist Association Thailand
organizes a boat trip to an island near Pattaya where you can spend the whole day at the beach or in the sea, naked of course. Get in touch with them for more info.
There are several temples, gardens, and a floating market in the area for those who prefer to get to know the Thai culture and if you're visiting with the kids you could go to one of the several waterparks, the zoo, or a dolphinarium.
Pattaya is of course infamous for its nightlife, but next to a huge amount of go-go bars there are also a lot of decent restaurants and terraces where you can have a Pat Thai and a Chang beer while watching the crowds in the street.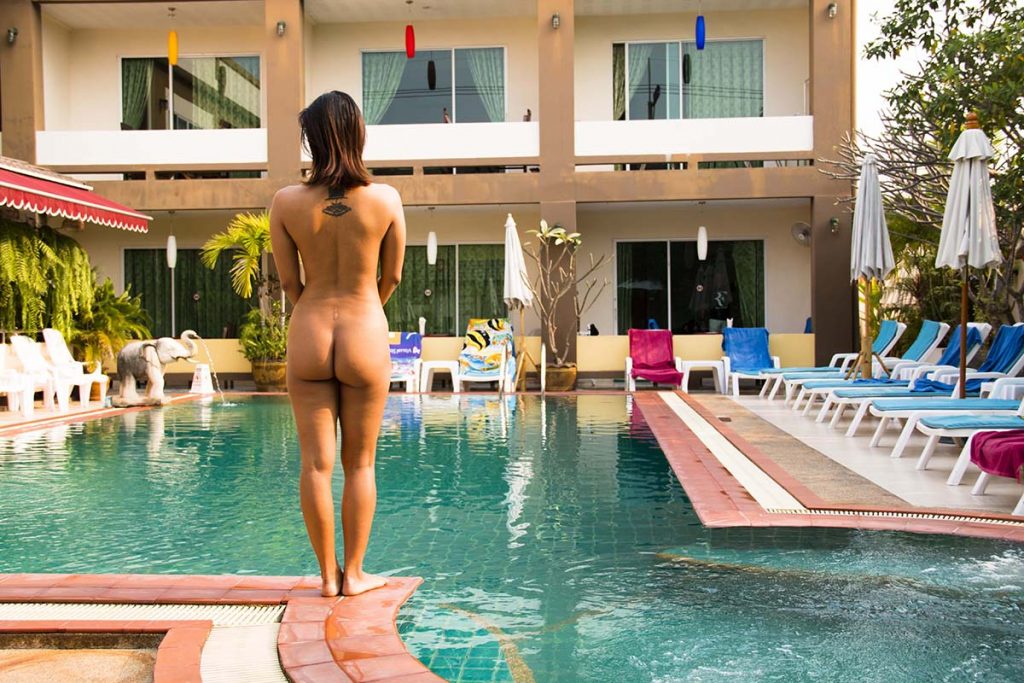 Staff
We always find it a bit strange when someone names his hotel after himself, but in the case of Mister Chan we do like it. It's a great name for a resort. But Mister Chan is rarely seen in the resort, once in a while you may see him stroll around but he doesn't speak English and could easily be mistaken for a visitor. The person you'll be in touch with the most is Ja. A thirty-something Thai lady who understands the needs of the naturist perfectly and who makes sure that the place is running as it should be. She's always ready to answer your questions and to check if everything is as you wish.
There is a number of other staff working at the reception, in the kitchen or the restaurant, or doing the cleaning. Their friendly smiles and "Sawadi ka" are the perfect start for your day.
Guests
Chan Resort was fully booked while we were there with an interesting mix of Thai, Australians, French, a couple from Hong Kong, and several others of whom we have no idea where they were from. Most of the visitors were couples or single men. During the day there were also a number of day visitors, both couples and singles from different nationalities.
Summary
Chan is the first naturist resort in Thailand and you can feel that things are going smoothly. They are running a great business with spotless facilities and excellent service. It's the perfect spot to explore Pattaya City or to engage in the nearby nightlife, but we found the resort a bit too small to stay for a long time.
Read more about this resort on
NUDE
Naked Wanderings' Ultimate Guide for Naturism in Thailand ebook

Are you looking for great naturist resorts in Thailand?
Are you looking for the best tips for a nude vacation in Thailand?
Then our ebook will be the perfect resource for you!

Learn More
Need help with planning your trip? Check out our Resources Page for an overview of the best companies we use during our travels
Disclaimer: We have been invited as guests of Chan Resort, but of course all opinions are our own. We are super confident you will like this place as much as we did!
---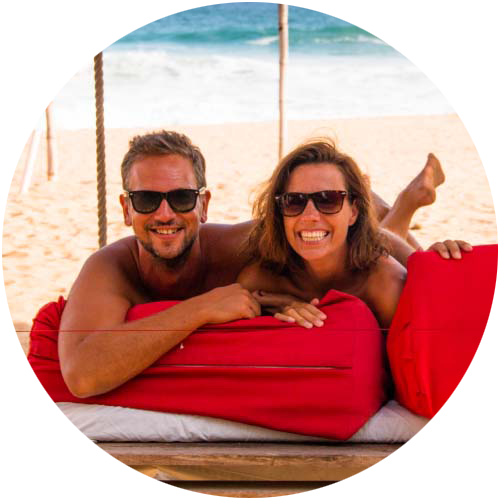 Support Naked Wanderings
Do you like what we do for naturism and naturists? Did we make you laugh or cry? Did we help you find the information you were looking for? Then definitely join our Patreon community!
---