The next lap of our journey through Thailand brought us to the very south of the country. Much closer to the border with Malaysia than to the country's capital we arrived at the semi-island Phuket.
Little more than 13 years ago, Phuket among many other famous beach destinations in South-East Asia, unfortunately, made the world news because of the devastating results of the tsunami of December 26th, 2004.
Fortunately, today the only evidence of the disaster can be found in one of the tsunami museums or at one of the memorials. The island has been rebuilt and tourism has found its way back. Phuket now caters to all kinds of tourists, there are 3 dollar hostels for the backpackers, 3000 dollar hotels for the jet-set and accommodation options for everyone in between. Beachgoers, sun-seekers, and party animals are having the time of their lives and for a year and a half also the nudists have their own spot: Lemon Tree Naturist Resort.
UPDATE: This resort is permanently closed.
How to get to Lemon Tree Naturist Resort
The resort is located at the southern tip of the island in an area called Rawai. Most visitors fly into Phuket airport in the north and take a taxi to cover the 40 kilometers down to the resort. The cheaper option is to take the airport shuttle bus to Phuket town, catch another bus to Rawai and get dropped off at the main road. The last 2 kilometers can be done with a taxi, tuk-tuk or a long walk under the hot sun. If you're coming from the other side, from Patong or Kana beach, for example, a 400-500 baht tuk-tuk ride (depending on the mood of the driver and your bargaining skills) will bring you to your destination.
Phuket town is also the main hub for long-distance buses, so if you're traveling overland, this is also the place from where you'll have to find your way to the resort.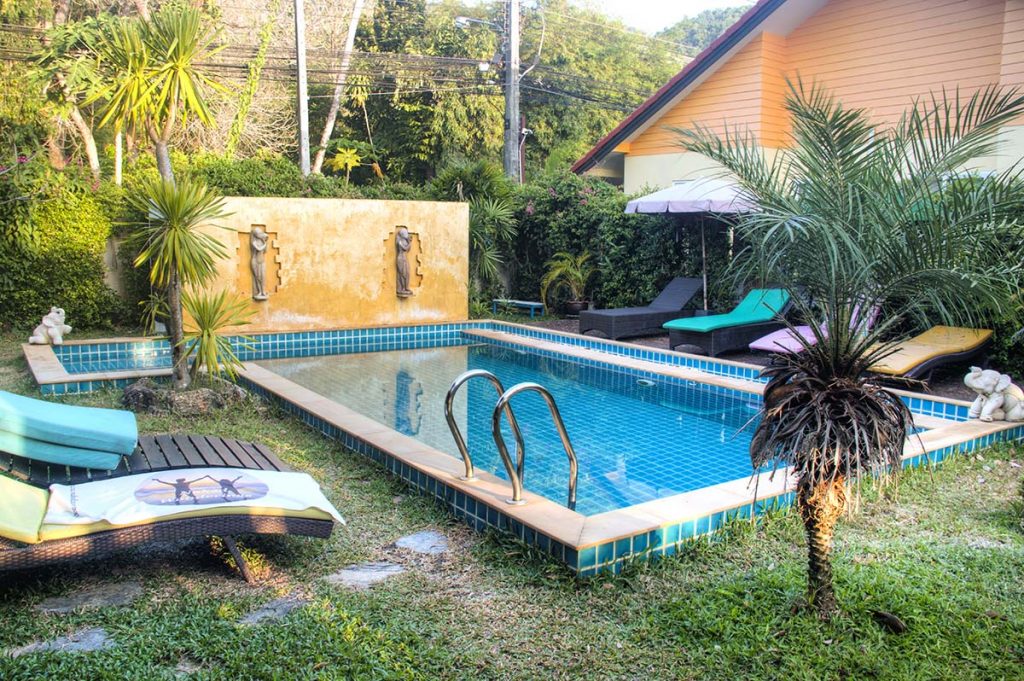 Where to stay at Lemon Tree Naturist Resort
With its location on the outskirts of Ban Trisuk village, the resort is an oasis of rest on the bustling Phuket island. Lemon Tree has 11 rooms in total, divided into 3 categories.
The first category is the "Deluxe Room", a cottage-style room with terrace around the main swimming pool. Then there are two "PhuThai Suite Rooms" located near the second pool. Huge wooden rooms in the Thai northern style complete with a comfortable couch, two terraces, and a starlit outdoor shower.
The top of the bill is, of course, the Baan PhuThai Pool Villa. A complete two-story villa which is, in fact, the combination of the 2 PhuThai Suite rooms but also includes a ground-level living room and kitchen area. Another big advantage of renting the whole villa is that you become the owner of the gate towards the rest of the resort. At your choice, you can lock it and have the whole second pool all for yourself. The suite rooms and pool villa also come with a private entrance/exit.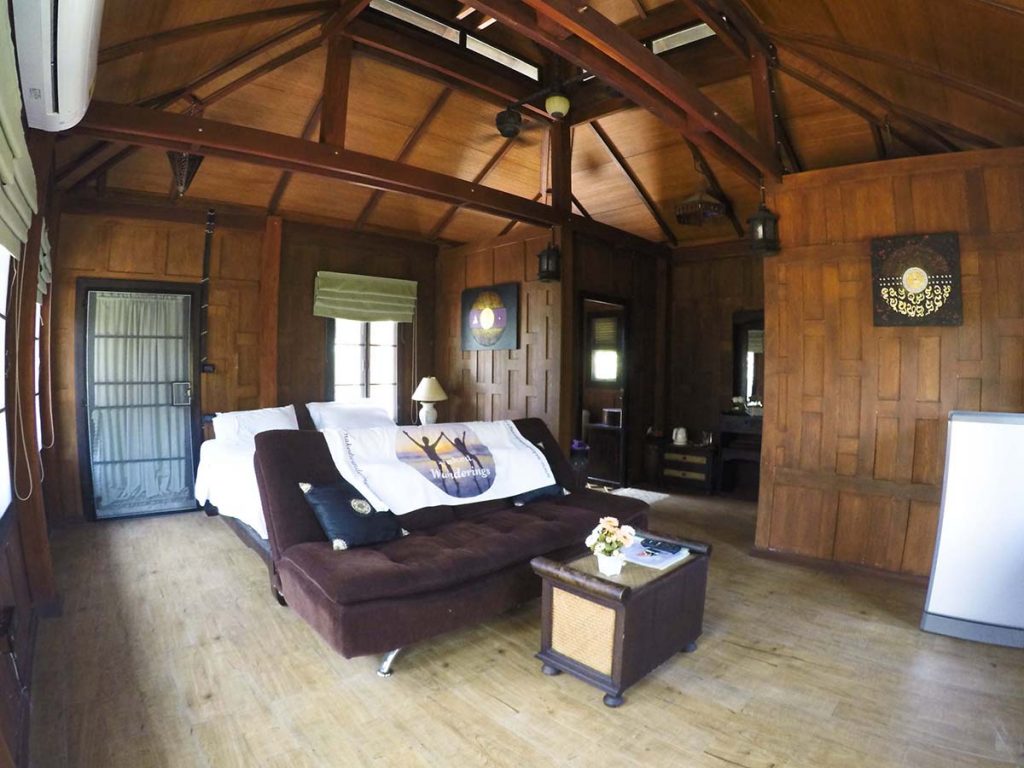 What to do at Lemon Tree Naturist Resort
As mentioned, there are two swimming pools which are available for all guests when the pool villa is not rented out. The pool at the villa also has a nice relaxing area with several deck chairs. We found the pool area in the first part of the property, where the deluxe rooms are, rather small and the only possibility to relax by the pool is on your own terrace.
Lemon Tree has its own restaurant and bar with delicious Thai and western food which can be delivered in your room if you wish so.
There are several activities that can be organized for you, ranging from cooking classes to massages to day trips to an empty beach where you can go skinny dipping. There is also a free shuttle service to the nearby Naiharn beach.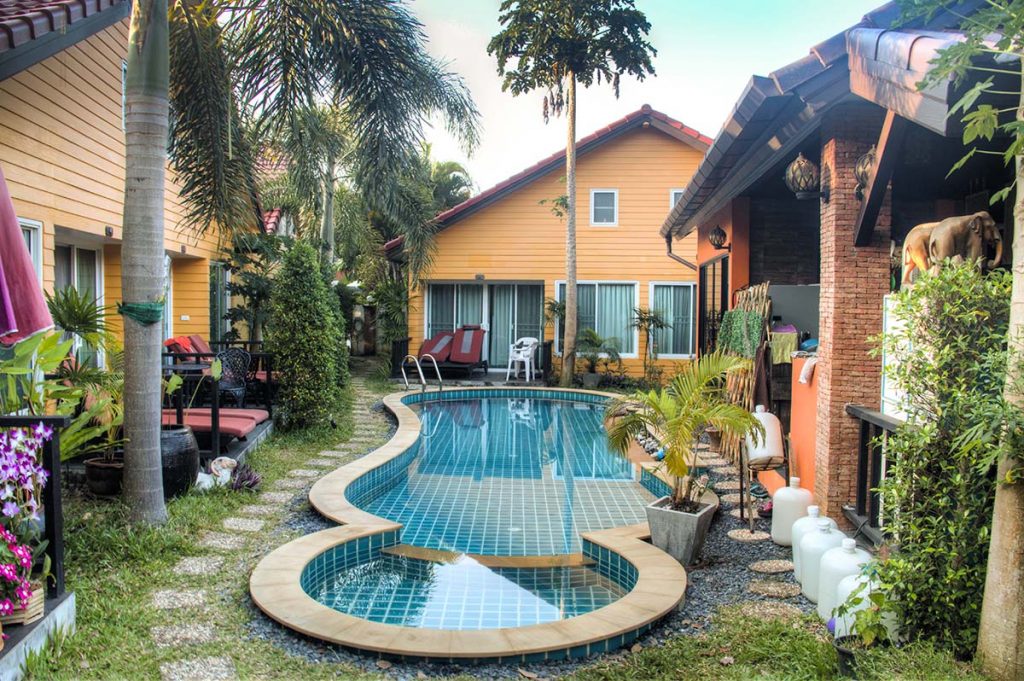 Around Lemon Tree Naturist Resort
Well, it's Phuket and everything you imagine of the island: clear blue waters and long white beaches. It's hard not to notice why this is a world popular holiday destination. In the very near environment of the resort are a couple of shops, bars, and restaurants and if you venture some kilometers further you'll find the beaches.
If you don't want to spend half of your budget on overpriced taxi and tuk-tuk rides, the best way to navigate the island is by renting a scooter. We once drove around the island in one day on a 50cc scooter and although our behinds were not exactly very grateful about this adventure, we did make it back before dinner. Just to say that the distances are not large on Phuket. Popular day-trips include, next to the beaches, of course, a visit to Phuket town, several waterfalls,   island trips, boat rides, an evening walk on the infamous Bangla Road in Patong and many more.
Staff at Lemon Tree Naturist Resort
Everybody in the resort knows Patty and Patty knows all her visitors. Several times a day she will greet you warmly, enquire about the quality of your stay and ask if she can be of any help in planning your day.
Patty and her husband (whose name we, unfortunately, forgot to write down) is a 30-year young Thai couple who rented the property about a year and a half ago in order to make their dream reality: start the first nudist resort on Phuket island. This appeared to be such a huge success that meanwhile they have bought a piece of land and started building their own resort which will have double the amount of rooms.
We believe that Patty is one of the main reasons why the guests feel happy and comfortable and keep coming back to Lemon Tree on a regular basis.
The rest of the staff mostly remains on the background, they'll remove your empty beer bottle while you're dozing in on your deck chair and clean your room when you're enjoying breakfast. But if you happen to have a question and Patty or her husband is not around, they'll surely try to help you.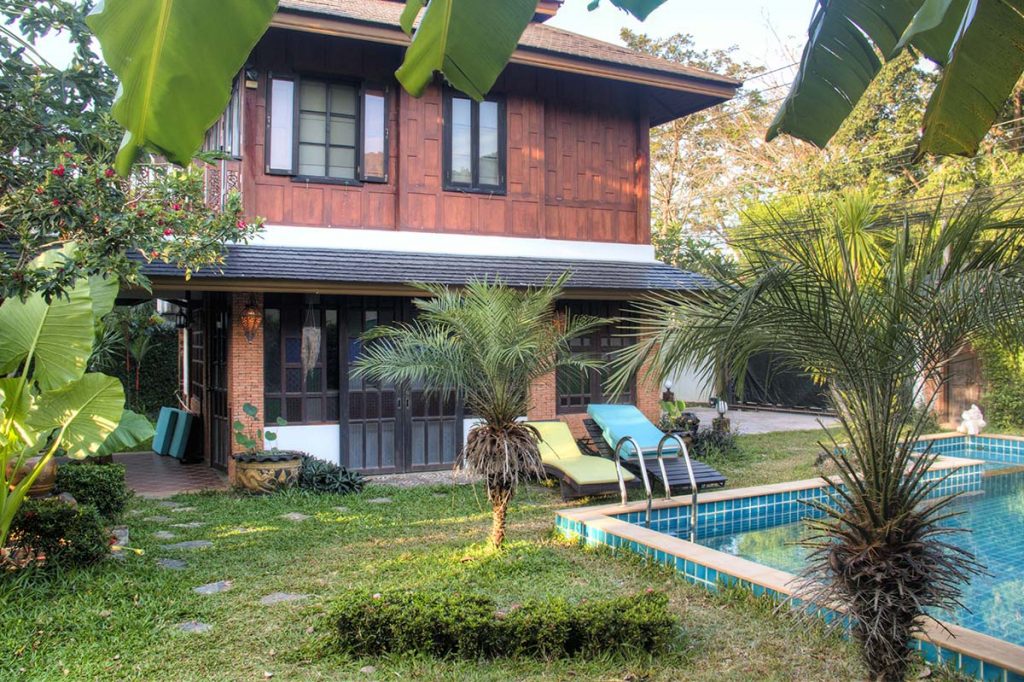 Guests of Lemon Tree Naturist Resort
We've been told that the majority of the guests are European and from our experience, we can only confirm this. Next to a Chinese couple and an American guy, the other guests were all couples from the Netherlands, UK, Belgium, and France.
The overall atmosphere is the resort was very relaxed and social, everyone was chatting with everyone else. Just like it should be in every naturist resort.
Summary
If you want to escape the busy roads and loud bars of Phuket or if you just want a great place where you can relax in the nude, Lemon Tree is where you want to be and we believe that their new resort, which is planned to open by the end of 2018 will only be better.
Do note that especially during high season (November to March) the Lemon Tree resort gets fully booked pretty quickly so book your holiday some time upfront if you don't want to end up staying at a guesthouse down the road, paying day-visits to Lemon Tree and wishing that you had made your reservation a couple of weeks earlier.
Find more reviews on:


Naked Wanderings' Ultimate Guide for Naturism in Thailand ebook

Are you looking for great naturist resorts in Thailand?
Are you looking for the best tips for a nude vacation in Thailand?
Then our ebook will be the perfect resource for you!

Learn More
Need help with planning your trip? Check out our Resources Page for an overview of the best companies we use during our travels
Disclaimer: We have been invited as guests of Lemon Tree Naturist Resort, but of course all opinions are our own. We are super confident you will love this place as much as we did!
---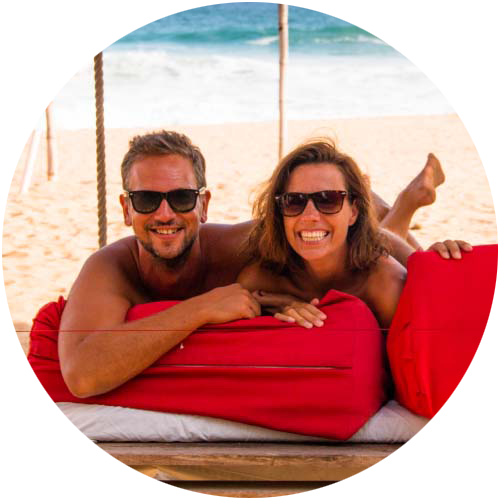 Support Naked Wanderings
Do you like what we do for naturism and naturists? Did we make you laugh or cry? Did we help you find the information you were looking for? Then definitely join our Patreon community!
---