We just love nudist resorts. They've practically been our home for more than a year and a half now and even before our
big journey,
they were our favorite getaways. Personally, if we get the choice between a nudist place or a textile one, we'll always pick the nudist resort. For the obvious reason that we can be naked without someone complaining (or having the police chase our naked behinds) but also because we like the atmosphere, the comfort and the great people that often come as an added bonus to visiting a nudist campground, bed and breakfast or hotel.
The other day we were reading a review of some campground which has a textile and a nudist part. The family who wrote the piece was telling about what an amazing time they had at the nude beach, but yet they were staying at the textile part. The first thing we thought was "Great! Another family discovered the nudist world!". After reading a bit further, we noticed that they weren't such newbies at all. They had been visiting nude beaches for many years, but yet they preferred to spend the night in the textile part. An extremely odd idea at first, until we started to think about it.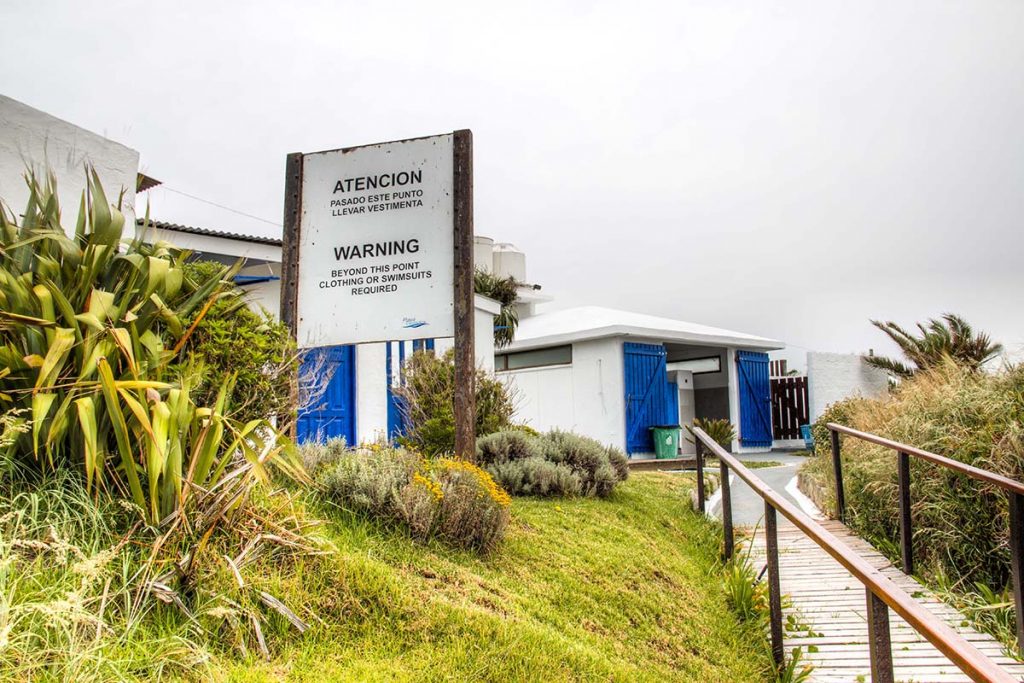 Why does a nudist go to a textile place?
The more we thought about this story and the more we tried to find similar ones on the internet, the more we noticed once again that there are different types of nudists. With different needs and different things they like. Unfortunately, the family in the review didn't go into detail about why they chose the textile campground. So we tried to get into their minds. It wasn't that difficult at all. Although we currently try to spend as much time in the nude as possible, we do remember the days when we were living in Belgium with jobs and friends and family and a busy agenda. More often than not we decided to keep our clothes on just for convenience. Getting home at 7 pm from work, clothes off, leaving at 7.30 pm to the supermarket, clothes on, back at 8, clothes off, someone rings the bell at 8:30, clothes on. That was not our kind of lifestyle. Only when we knew that we didn't have to leave the house for several hours and that nobody was going to pass by, we had nude time at home.
At this specific campground, convenience could exactly be the same reason. We've been to mixed campgrounds where the shops or the bars or the activities are on the textile part. Because you're often required to be nude on the nudist part, we could understand that some people rather spend some quiet hours naked at the beach and then just keep their clothes on.
Convenience is not the only reason we can think of though. What if only one partner is a nudist or if the kids don't like nudism? Maybe their only goal in the nude lifestyle is to get a great tan and nothing else? Or they feel uncomfortable walking naked around a campground? What if they had a bad experience once? What if… We can probably think of several other reasons. But we'll probably never know. Unless you recognize yourself in this description, then please do tell us about it!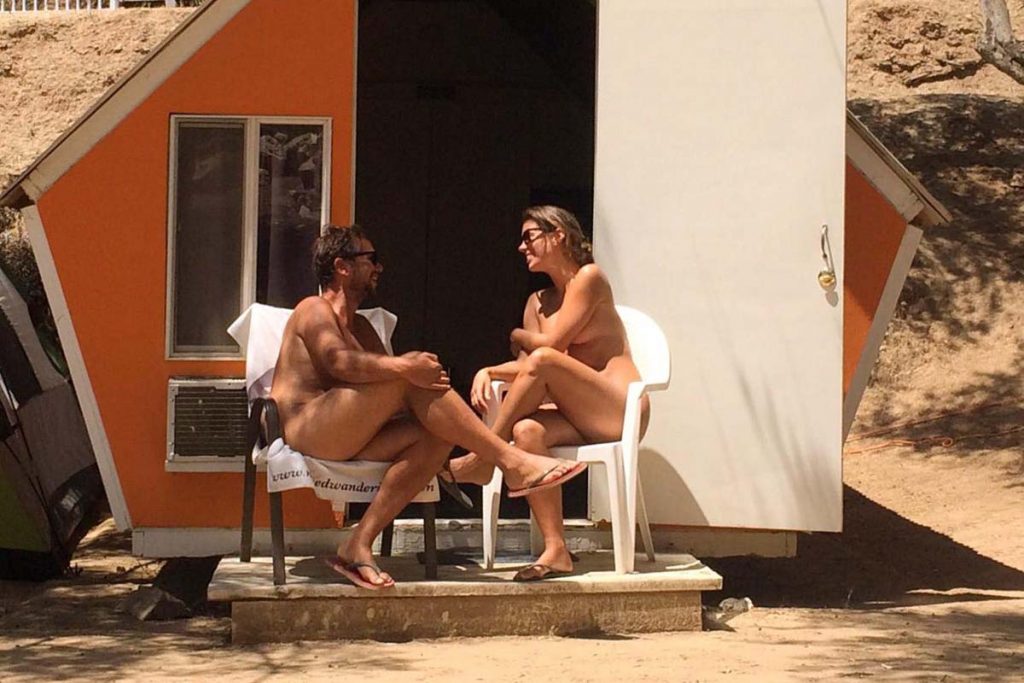 Give nudist resorts another try
Another very important reason could be that you just don't like nudist resorts. Or you didn't like the first one you've ever visited. During our travels around the world, we've been to so many different kinds of nudist resorts, you can't imagine if you haven't tried it yourself. Seeing the many differences is one of the best things we get from this trip, but that also means that sometimes we end up at a place we don't really like. Or worse, we have been to places of which we thought "If this had been our first experience with nudism, we would probably never have become nudists…"
We've said it before, different nudists like different things. Some like the quietness that comes with nature and no wifi or music. Others like a good bar that stays open until early in the morning, or petanque tournaments or more active sports. Some like to hang around people their own age while others feel more comfortable with other generations. The good thing about nudism today is that there's pretty much something for everybody. The bad thing is that if you pick a place that doesn't suit your expectations, you might end up somewhere you completely don't enjoy.
If your first visit to a nudist resort was not exactly what you expected, don't give up. Do some research on the internet, read a couple of our
reviews
and who knows you find a place that's exactly what you were looking for.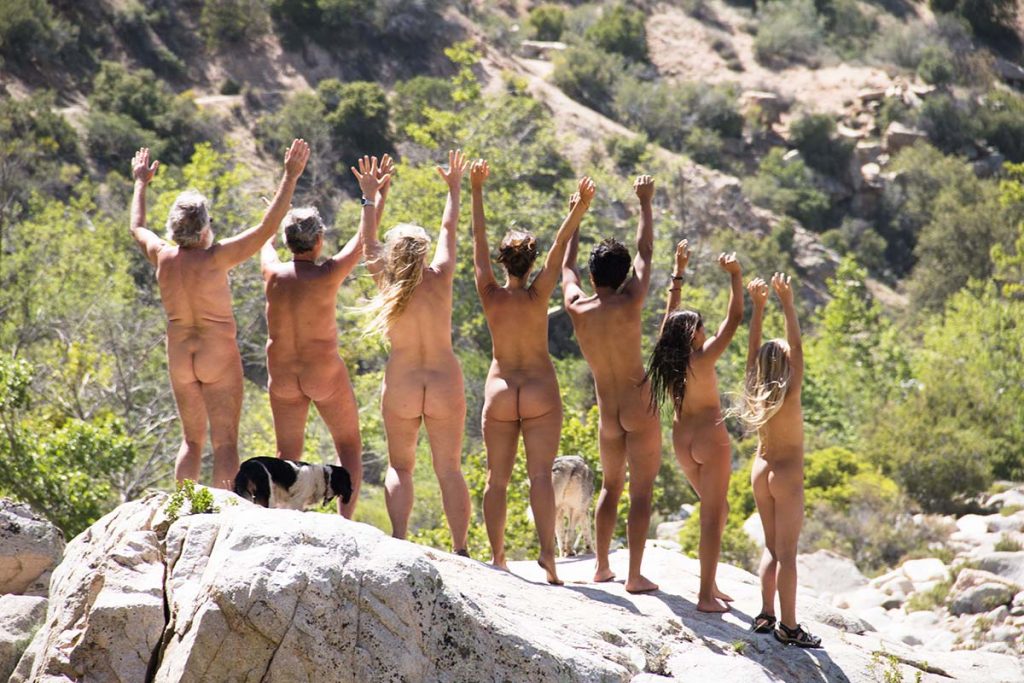 Stick to public places
This doesn't mean that you have to start streaking the neighborhood. Some people don't enjoy nudist resorts because they feel restricted by the huge rulesets they are often presented with. It interferes with the feeling of freedom that comes with nudism. For many those rules feel comfortable and secure, for others, they feel suffocating and they get the idea that Big Brother is always watching. In such cases, a public place like a nude beach or a designated park might be a better option. The rules are basically the same though, but here they are rather presented as "etiquette". Which does take some pressure away.
Also when you enjoy sunbathing without clothes but you don't feel much like walking, talking, eating, drinking or singing karaoke in the nude, a public place might be a good option for you. This might sound strange for the full-time nudists, but during our searches on the internet we found several stories of "beach nudists" who prefer to stay at a textile hotel after the sun goes down.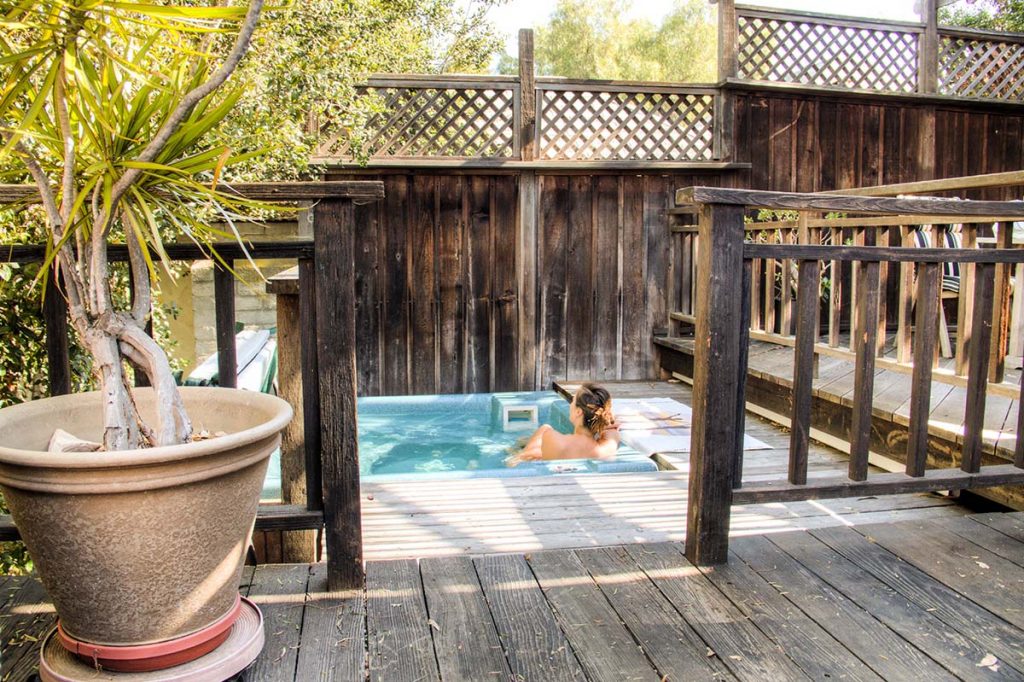 Home nudism, also on holiday
For some nudists, the social thing is not really… ehm… their thing. Again, for us, this was difficult to imagine at first because we've had so many wonderful times hanging out with a bunch of naked people. But when we started thinking about this, it doesn't sound that crazy at all. Some are just not feeling comfortable being naked among others. We've met nudists who prefer to get dressed for dinner and who don't like to see naked bodies while they're enjoying their seafood platter. And for some, their nude time is designated time for themselves, on their own, as a couple, or as a family. They don't appreciate the
friendly
and
social
nudist scene as much as we do. And of course, that's their full right.
The number of home nudists, people who only like to spend time naked in their own house is huge. We even dare to say that it might be even larger than social nudists but we don't have any statistics about that. Anyway, home nudists also like to go on holiday. On nude holidays. Luckily, there are several options for them as well. Some nudist resorts provide a huge load of privacy but maybe the best solution, in this case, is to hire a vacation home. Have a look at
Airbnb
for some amazing options or just search the internet and we're sure you'll find some place where you can be comfortably naked without having to face anyone else.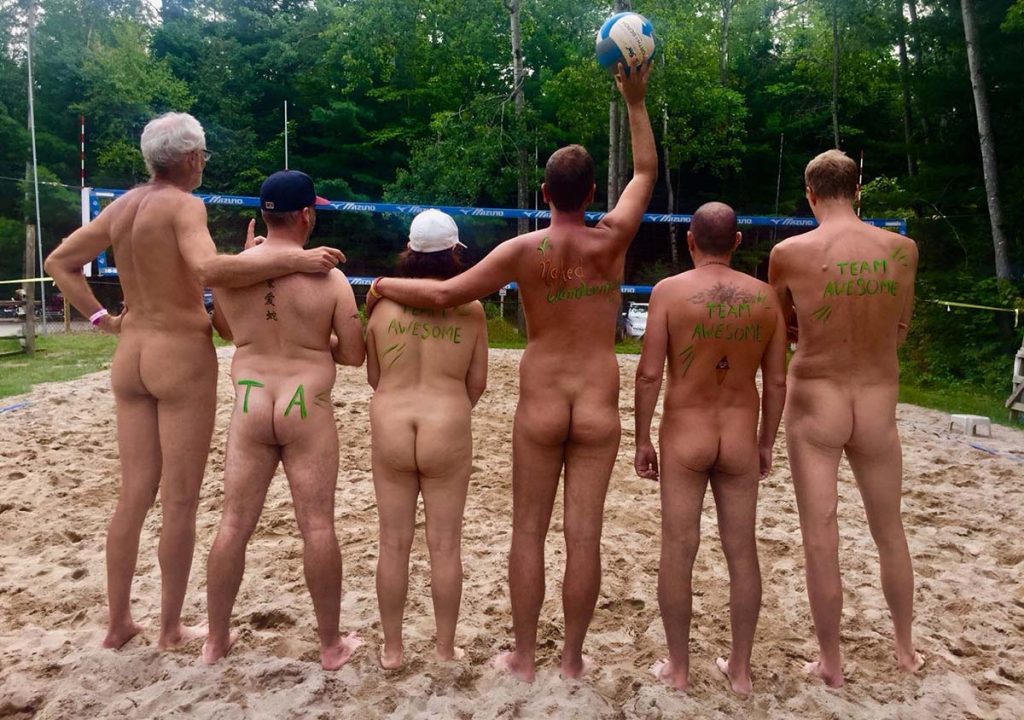 Nudist events
For some, nudist resorts can be extremely boring. Many nudist resorts around the world are focused on sunbathing and relaxing. On rest and on quietness. Something great if that's what you're looking for, but if you like to have an active vacation your options certainly become a bit limited. In places like
France
,
Spain
, and
Croatia
there are huge nudist resorts, the so-called
nudist villages
, which have possibilities to keep you busy for at least several weeks. If not more. But what if those countries are not your holiday destination? Have a look for nudist events. These are regularly organized in many countries and provide a great alternative for spending days in a row next to a swimming pool.
Nudist events in general seem to attract more younger people than the average nudist resort, that's mainly because it's something active.
The perfect place to get naked
The search for the perfect nudist place has somehow become our goal in life. It's what we do. And before you get big expectations about how this paragraph will end, we can already tell you that we haven't found it yet. Or maybe we've already found many? It's hard to say. What we can tell you is that there are places for every type of nudist, you just have to find them. Personally, we hope we'll never find the perfect place because our search has been so amazing and has brought us to so many great places that we just want it to go on forever.
Naked Wanderings' Complete Guide for the First Time Nudist ebook

Do you still have questions about nudism or naturism?
Are you looking for even more tips and tricks?
Our ebook will be the perfect resource for you!

Learn More
---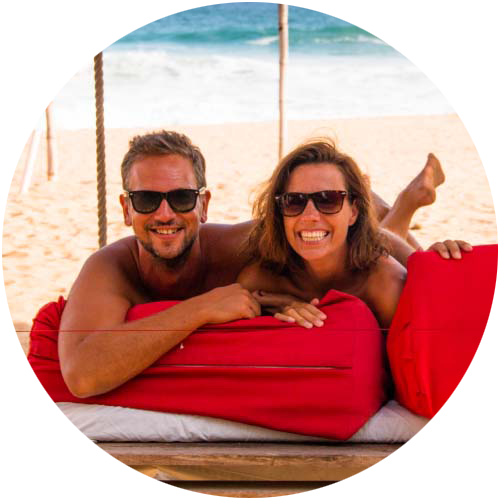 Support Naked Wanderings
Do you like what we do for naturism and naturists? Did we make you laugh or cry? Did we help you find the information you were looking for? Then definitely join our Patreon community!
---