We are always surprised when we receive the question of whether naturism can be practiced with the whole family. For us, family naturism has always seemed a very normal thing. Although neither of us was born in a naturist family. Yet there seem to be many doubts about this. We are asked whether we find it okay that a child sees nude adults and whether nude kids won't attract people with wrong intentions. Some adults even seem to feel uncomfortable being naked when there are children around.
It's all in the mindset of course. And it's everybody's right to feel about family nudism the way they do. Nevertheless, we believe that nudist families are a very important part of the naturist community and that it has lots of advantages for both the children as their parents. We're certainly not the only ones who think so. Naturist federations all over the world see the importance of having families among their members and promote naturism as a very family-oriented lifestyle. In the
USA
and
Canada,
we even noticed that many resorts have put their main focus on nudist families and promote themselves as family-oriented. They even put it in their name. A good example is
Bare Oaks Family Naturist Park
. Even the first naturist venues were often called a family nudist colony.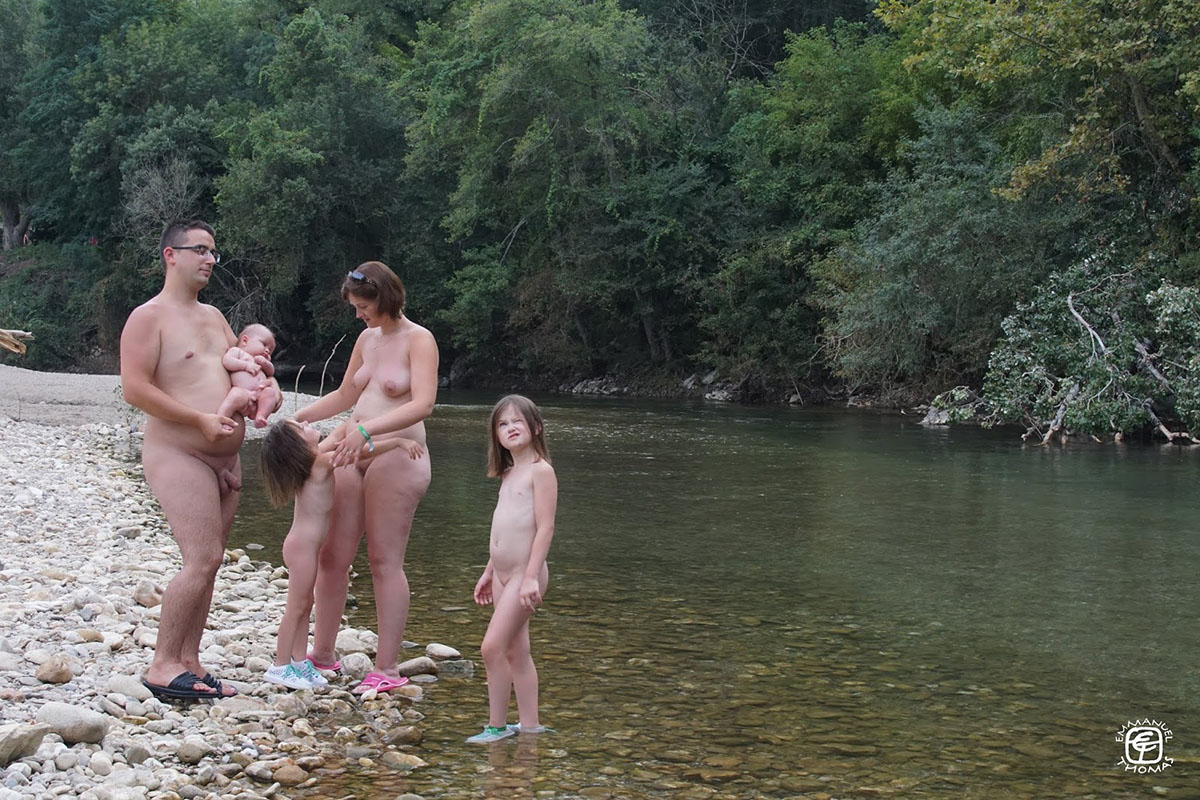 How is it to grow up in a naturist family?
Children are born nudists and not only in the way that they are obviously born naked. We've met a few little kids who prefer to wear pants over no pants at all. And the sight of nude children has also become a widely accepted thing. They or their family don't have to be nudists for that. On a warm summer day, you'll see nude kids running around on many textile beaches as well. Until a certain age of course. Sometime between the age of 3 and 6, they lose their clothing-optional status. Suddenly their nudity is not decent anymore. Suddenly they are taught to consider their bodies shameful.
Not in a nudist family of course. Although their kids also have to learn to get dressed when necessary, they also learn that being naked is a natural thing. That the nude body is certainly nothing to be ashamed of. While they can't be nude everywhere anymore like they used to, family nudity remains common at home or while visiting nudist family camps, resorts, clubs, or nude beaches.
Teaching children that their body is not shameful will often prove helpful when they enter the years of uncertainty and doubt. Also called puberty.
That's not the only important lesson. Because nudist children are used to seeing nude adults they also have a much better reference to what a/their body is supposed to look than kids who only see nudity on the internet. And we shouldn't be silly about this, every five-year-old these days knows better how to work a tablet or a smartphone than their grandparents. Did you really think that one day or another they won't find out about the amount of nudity there is to find online?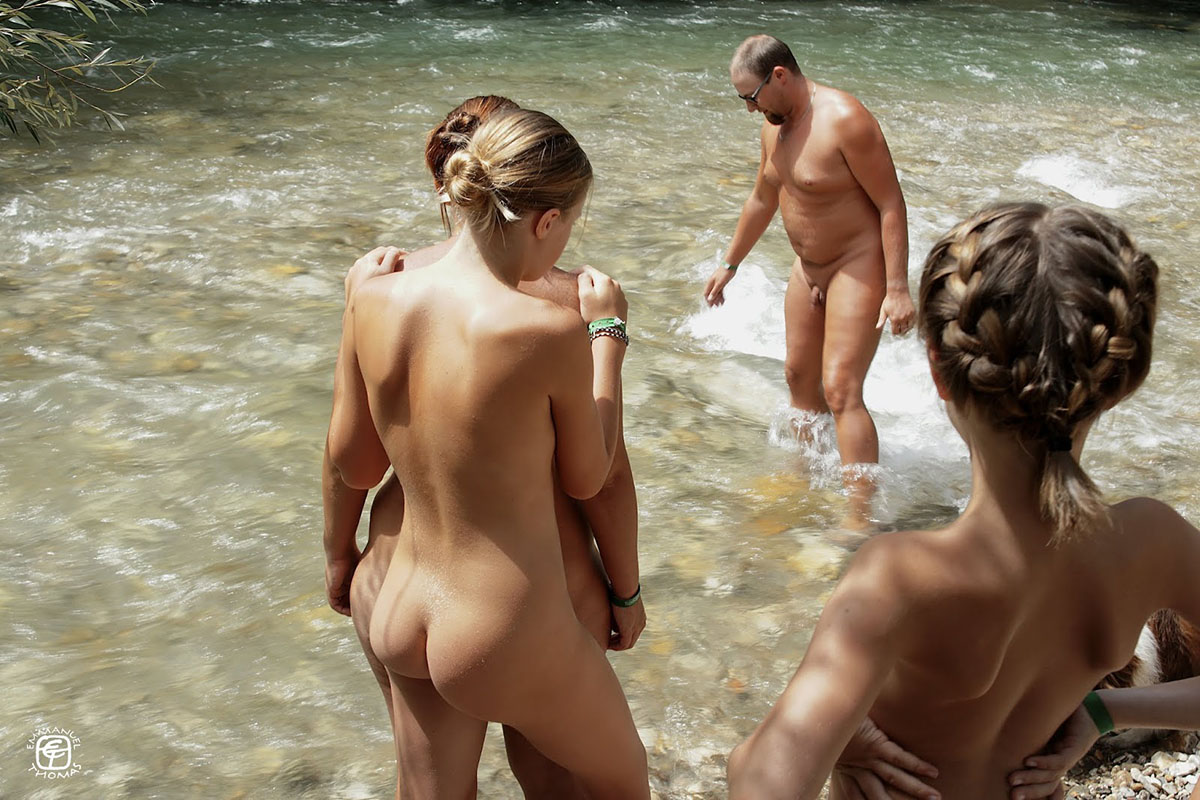 Going on a nude vacation with the family
Many people who don't particularly consider themselves nudists or naturists do enjoy a day at the nude beach or a vacation at a nudist resort. So does the family home nudist as well of course. And then come the concerns. Common family nudity happens in a very safe environment. But how do we know that all those strangers have the same intentions? We understand that those who have never visited a family nudist resort might think that the presence of a bunch of nude children must seem very attractive to pedophiles.
The reality is different of course. The number of reported cases about child abuse at nudist resorts is little to none. Certainly much less than in schools, at playgrounds or in churches. Why is this? First of all people with wrong intentions need to have the upper hand, the power. The vulnerability that comes with being nude makes them reluctant to visit nudist resorts. Another important factor is social control which happens at family nudist resorts. Naturists watch each other's back and certainly the back of each other's children. When an adult shows too much interest in the kids, someone will certainly notice this and take action.
All in all, family nudist resorts are a great place for children to spend their holidays. They can run wild and free and get as dirty as they want to be. A minute or two under the shower and they are clean again. And they get used to seeing nude bodies of all ages. So when they enter the confusing years they'll not only be more confident about themselves but also focus less on the bodies of others.
The advantages are also not only theirs. Many naturist resorts organize family nudist events or activities which are great opportunities to do something fun with the kids. And then we don't even mention the lack of mountains of dirty laundry.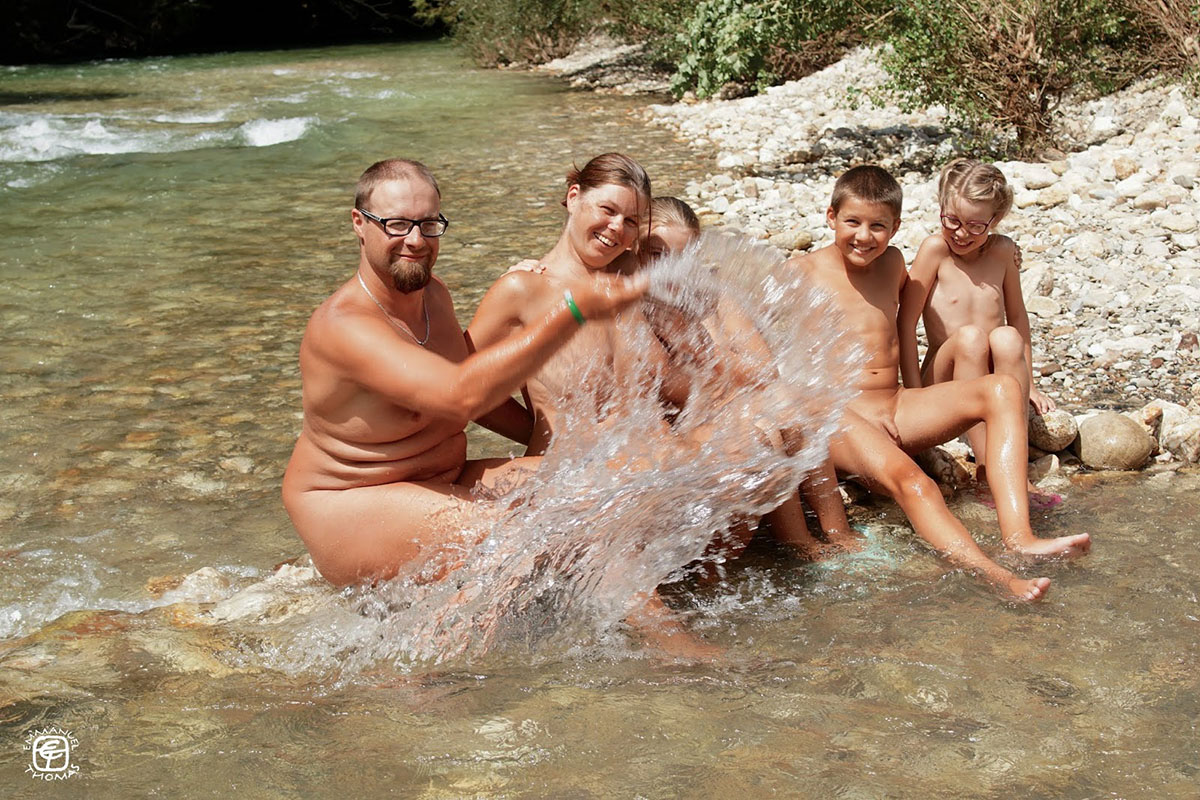 Nudism without the families
Not everyone appreciates family nudist resorts. If you were planning a relaxed afternoon of nude sunbathing at the pool, those wild and free kids may not be your preferred companions. During our travels, we've also met lots of nudist teachers and some of those don't like to be surrounded by children during their vacation either. Whenever there's a gap in the market, a solution is just around the corner. That's why we notice the uprise of adults-only nudist resorts.
In the past, the term "adults only" was enough to trigger a couple of alarm bells. When we notice those words in movies or magazines they often imply that things can be seen which are not for the eyes of minors. "adults only" combined with nudism could only mean one thing… And it's not that there might be some nudity.
Those days are long gone and also in the textile vacation industry, we notice more and more resorts who prefer to cater only to adults. For different reasons. Some want to guarantee the peace and quiet for their guests, some don't want to hassle with passports when serving alcohol, and some wish to cater precisely for those who prefer not to be surrounded by children.
The opinions about this differ. While the nudist families are often not that happy that their children are not allowed at a certain nudist resort, those without kids don't like to be forced to only visit family-friendly nudist resorts either. We believe that there's nothing wrong with providing options for every kind of nudist.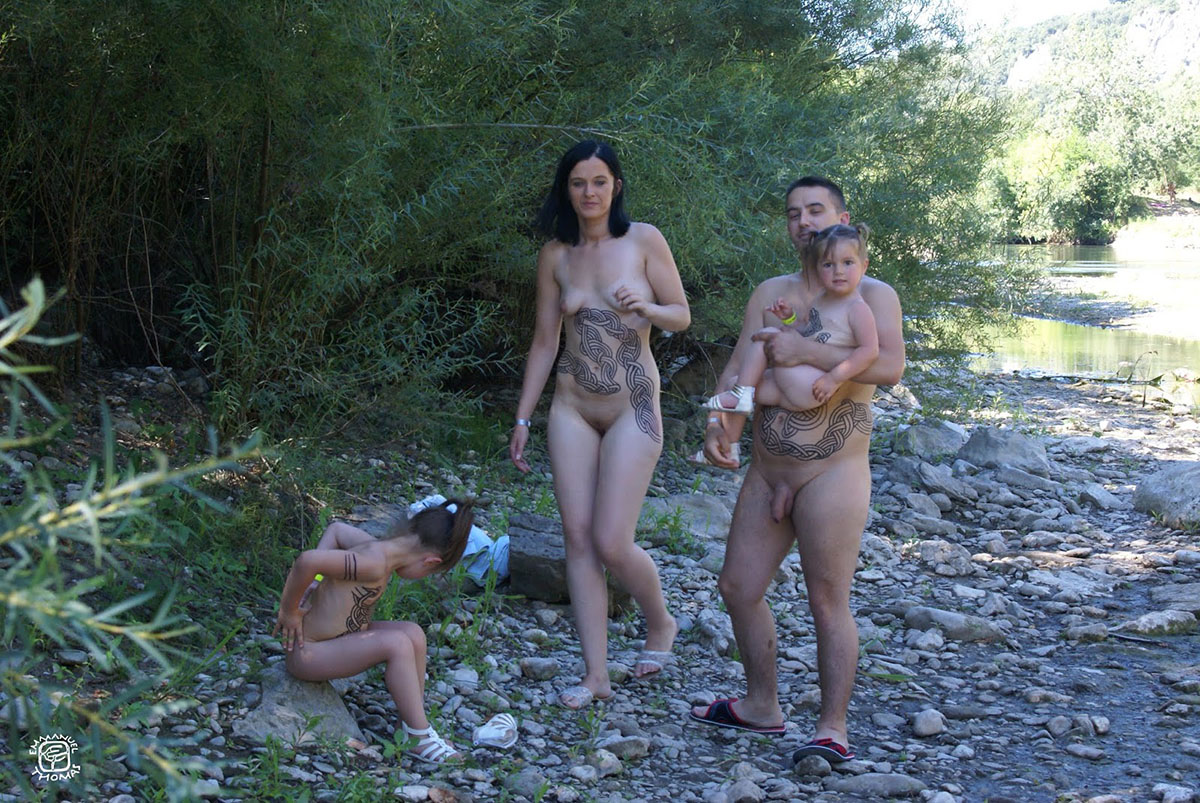 The nudist family photo
More than ever we like to take photos and it has never been easier to do so. Our smartphone alone has two cameras and can store thousands of snapshots. While photography used to be strictly forbidden at nudist places, it's becoming very difficult to keep enforcing that rule. We're on a vacation and if we don't come back with at least several hundreds of selfies it will seem like we had the worst holiday ever.
The general rule at nudist resorts is that you should never take pictures of other people without them knowing. And especially not of other people's children. Of course, it's something difficult to avoid, your kid has made a bunch of new friends and asks you to take a photo, what can you say? Chances are high that they'll make the selfie themselves while you're having a nap next to the pool.
Whether it's only you and your family in your vacation snapshots or also other people (who gave their permission for the photo of course), it's important to handle these photos with care and to know that if you decide to publish them online, you'll have no idea where they might end up. We've said that the nudist resort is a safe place for nude families, the internet certainly is not.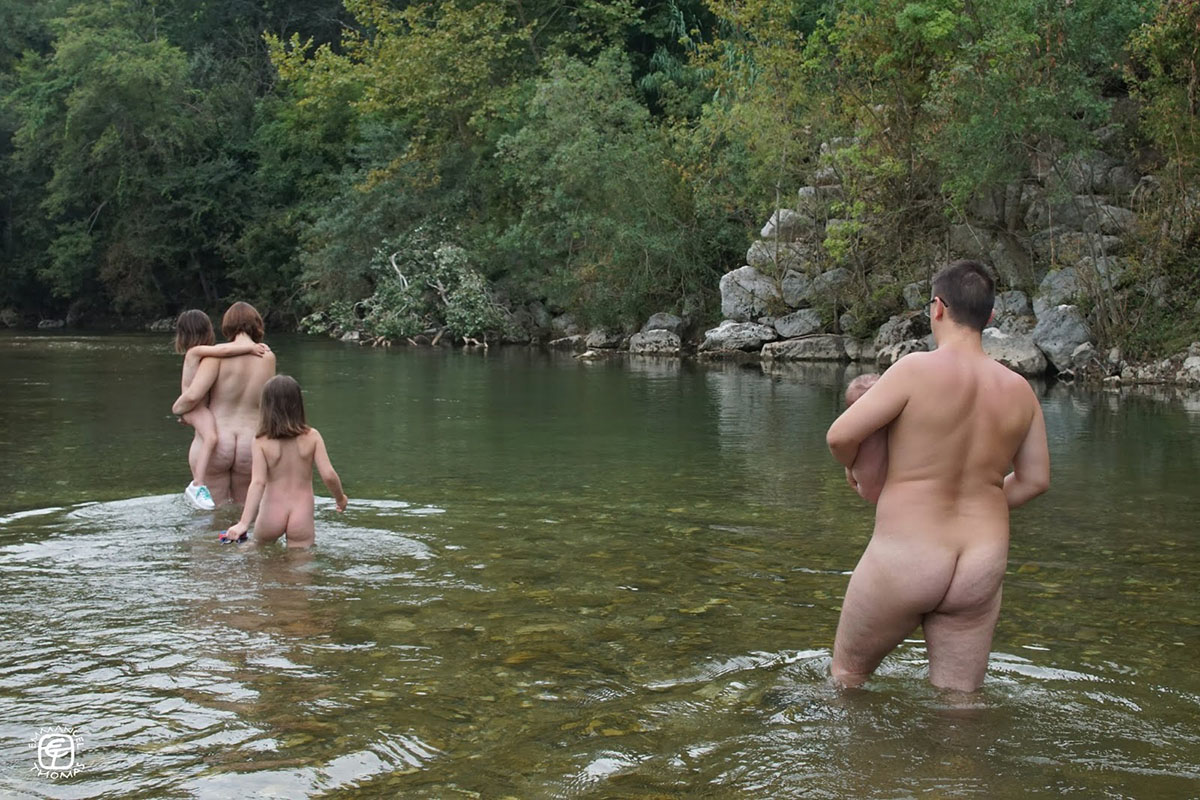 Let's all get our families nude
We hope that we've been able to convince you that family nudism is a safe and fun lifestyle with lots of advantages for both the children and their parents. It even goes a bit further. Family nudism is also a way to protect the future of nudism in general. Although some children tend to
turn away from the naturist lifestyle
when they enter the awkward years, the memory will last and often they will return when they're in their twenties or thirties.
Naked Wanderings' Complete Guide for the First Time Nudist ebook

Do you still have questions about nudism or naturism?
Are you looking for even more tips and tricks?
Our ebook will be the perfect resource for you!

Learn More
Picture credit: Emmanuel THOMAS. Do not copy any of these images without the photographer's permission.
---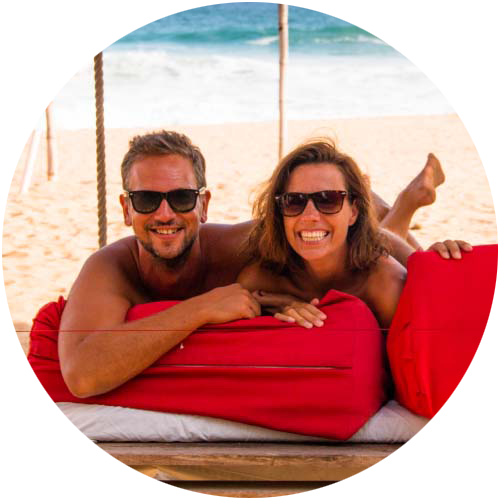 Support Naked Wanderings
Do you like what we do for naturism and naturists? Did we make you laugh or cry? Did we help you find the information you were looking for? Then definitely join our Patreon community!
---