It's that time of the year. Reindeers are making their nests on snow-covered roofs. Friendly bearded men in red pajamas are bringing joy to the families and Mariah Carey seems to be everywhere again. We know what that means. 2019 is about to end. Time to start making your new year's resolutions. How many people are you going to make happy in 2020? Which foods and drinks are you going to leave behind? More exercise? Less smoking?
We can't help you with that. But we can help you figure out which nudist blogs will be worth a read in the new year. Below are a number of nudist blogs that we'll definitely keep an eye on in 2020.

Also popular on this blog is the "nudist idea" series. 100 small blog posts about every single aspect of naturism, nudism, and life. If you ever thought that nudism is just a boring thing old people do, this series will definitely open your eyes.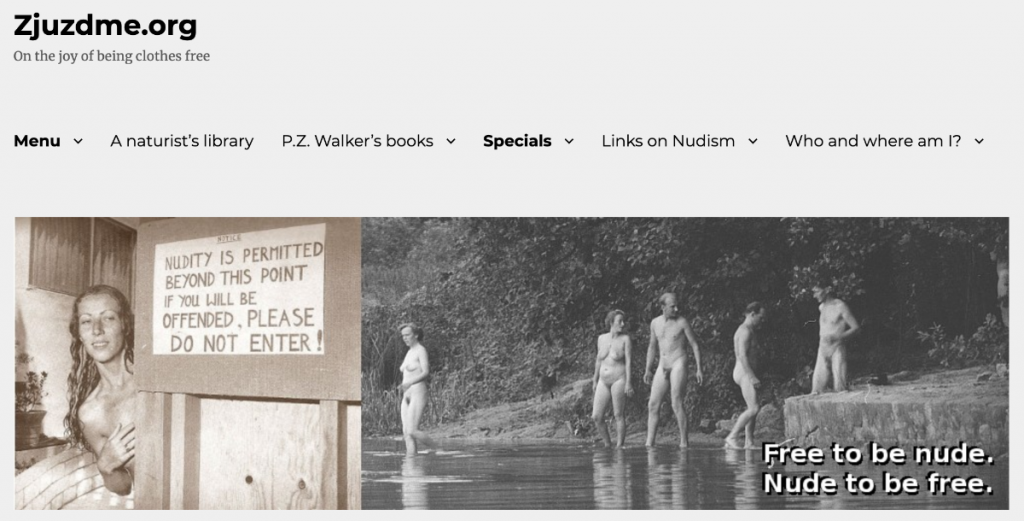 Paul is also an active promotor of naturism and now and then you'll see his frustrations, with social media for example, trickly through in his writings. A popular part of his blog is the "Sunday Noon Nudist" where, with the help of a photo, he shows the world the beauty of naturism and the many things our lifestyle can include.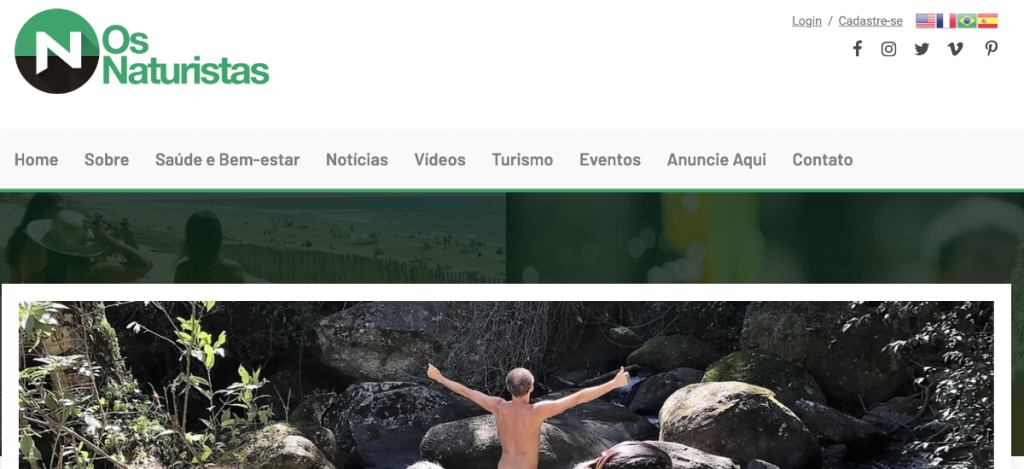 Nomadic Nudists

Our first big newcomers in the nudist blogosphere are the Nomadic Nudists. We've been following them from pretty much day one because we like their blogging style. Other than most other nudist bloggers, the Nomadic Nudists don't write much about nudism itself. Their blog is a mixture between a travel blog and a personal blog. But because they're avid nudists, their nude lifestyle is added to the mix in more or less every blog post.
They are the couple you wish you met at the bar during your next nakation, so you can hear their tales in real life. On their blog you'll read stories about traveling with an RV, working as a digital nomad, how to avoid gawkers at the nude beach or how to get great dental care in Mexico. Just to give you an idea about the wide range of subjects.
The Outdoor Co-ed Topless Pulp Fiction Appreciation Society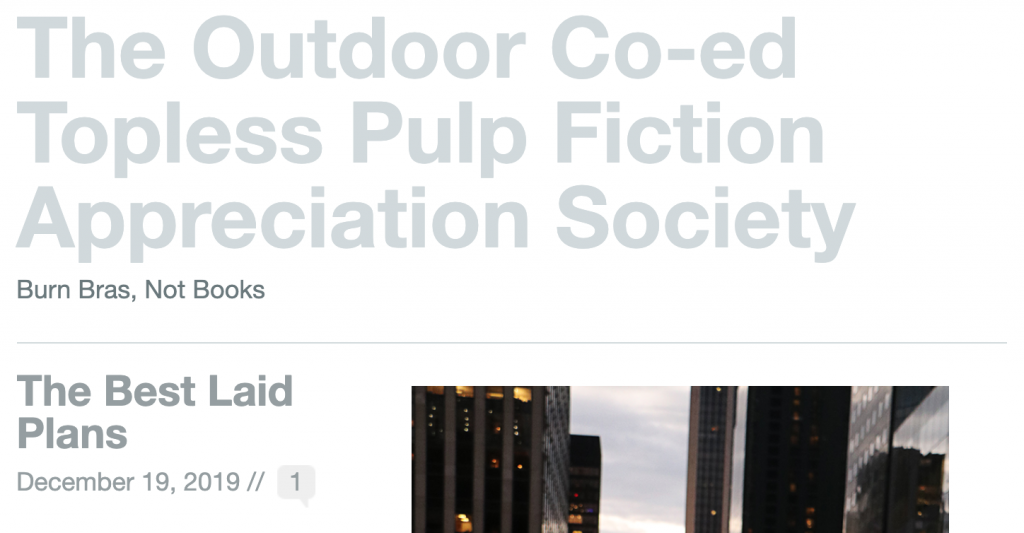 This list with nudist bloggers is of course far from complete. These are not the only nude bloggers out there. Instead, we wanted to list some that stick out for one reason or another. In this case, The Outdoor Co-ed Topless Pulp Fiction Appreciation Society definitely deserves a place here.
Honestly, in the beginning, we had our doubts. Every single one of their blog posts contains lots of pictures of beautiful young women hanging around in the nude or topless or sometimes in sexy lingerie. Did someone just open another box of wannabe porn models trying to get some fame under the name "nudist"?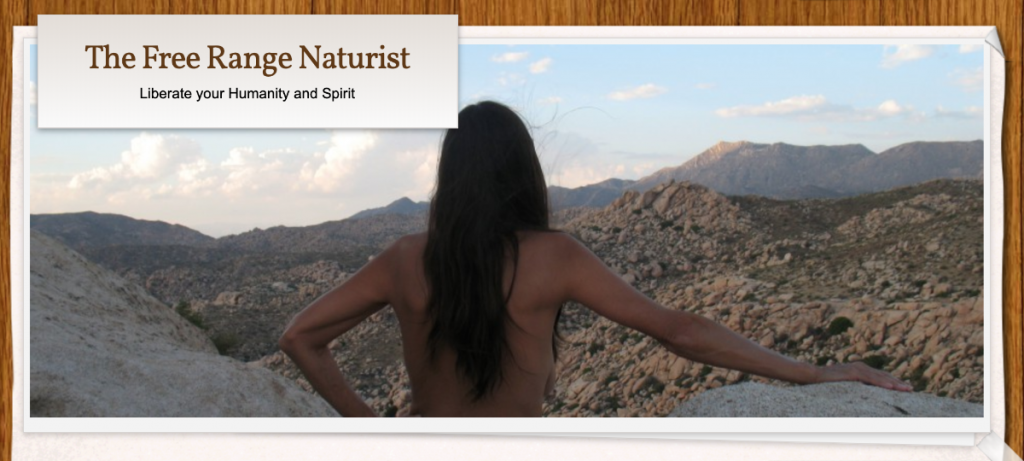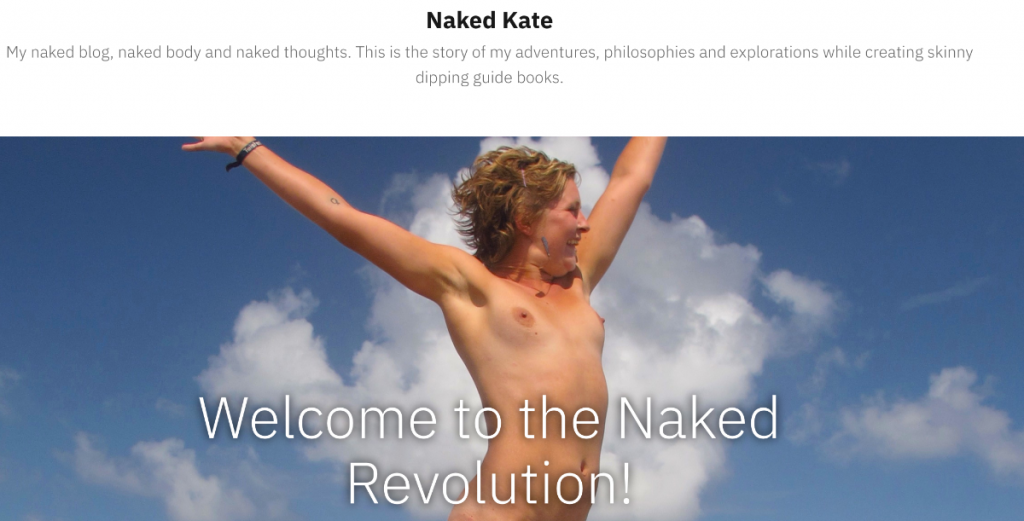 If you happen to speak Dutch, you can even read more of our stories in our exclusive Dutch Naked Wanderings blog for Athena. And if for some weird reason, you would momentarily get enough of all those Naked Wanderings stories, the previously 8 blogs mentioned will definitely be more than enough reading material for 2020.