Naturism is a wonderful lifestyle that we try to enjoy as much as possible. In as many places as possible. Most of the time we share our own views on the different aspects of nudism but once in a while, we like to pass the mic to hear about how someone else's experiences. Via this Naturist Talks interview series, we listen to naturists from all over the world. They share their experiences, tips, and stories about naturism, and thanks to them we keep learning about the different aspects of life in the nude.
Today we're listening to Ana, 30-something from Croatia
Hello Ana, please tell us something about yourself
I'm currently married to a Croatian man, so I live in Croatia. We met when I visited Croatia on vacation. Now we have a lovely baby girl. We have been able to visit one nudist resort near Rovinj in Croatia. There are also many small coves up and down the coast where you can have seclusion to be nude unofficially.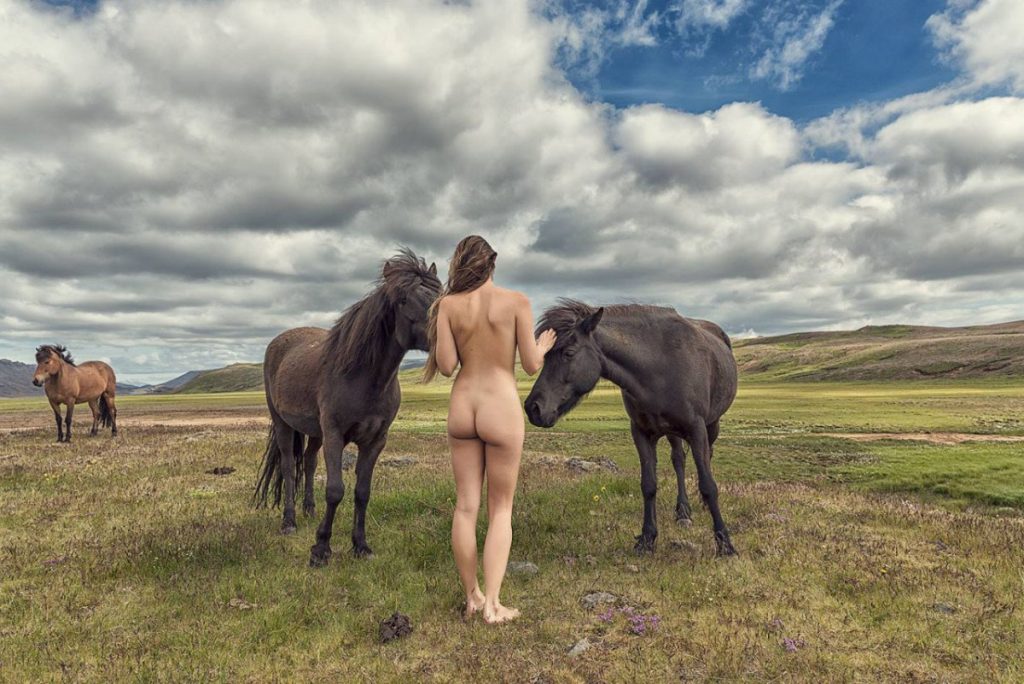 How and at what age did you become a naturist?
When I married my first husband in New York, I found he liked to be nude a lot. He got me to try
nude hiking
. I liked the feel of nothing on my skin but air. Or water, if we were swimming. Then I started being nude at home.
Is naturism allowed in your country and what's the public opinion?
In my home country, the USA,
New York
state law now allows women to go topless in public. Here in
Croatia
, it is banned in public areas, except for certain beaches and resorts. A lot of tourists think it's a full nude country but actually people here are conservative-minded. However, at the right beach, they are not shy about sunbathing topless or fully nude. Probably a European attitude: dress right for the place and the situation.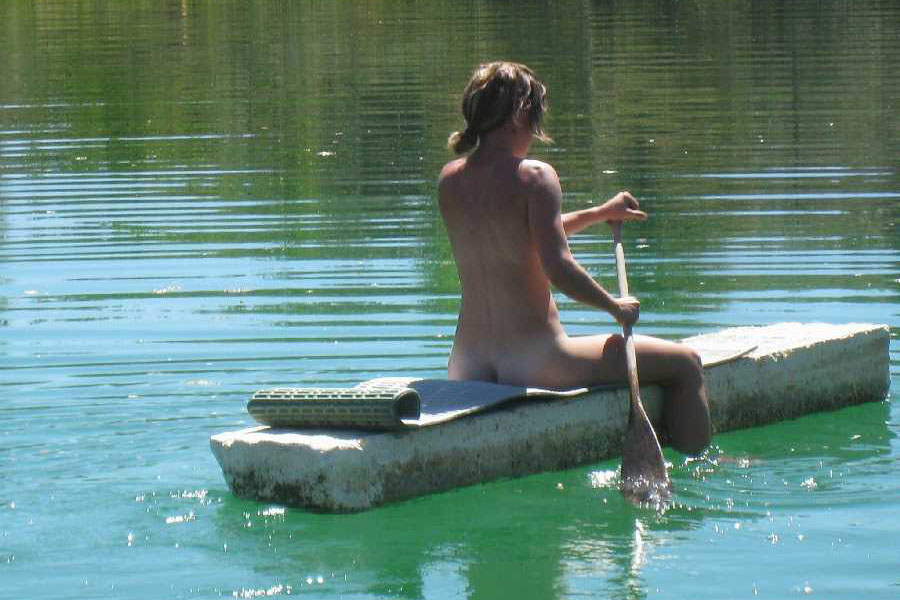 What do you think is the best and worst thing about naturism?
Cold weather is the worst. Also, the gawking and perverts who seem to believe our nudity is for their entertainment rather than our own comfort. The best thing is the freedom of movement and comfort being in nothing but skin. There is a kind of titillation that comes with it, probably for a lot of people, a thrill that adds to the enjoyment. But as people become used to being unclothed, that titillation wears off. The thrill of getting caught was a big thing for me when I was new to naturism, with my first husband urging me into it.
Do you find it easy to make naturist friends?
Not really, except online. It's like trying to find anyone who has a secret interest: how do you even ask? "Do you nude, dude?" I've never had a circle of nudist friends. However, my husband's mother is free with her topless lifestyle. My husband & I also made friends with a couple at the Valalta FKK resort. Of course, we have to be friends for the same reasons (things in common, etc.) that anyone would be friends. The nudism is just another facet of the relationship.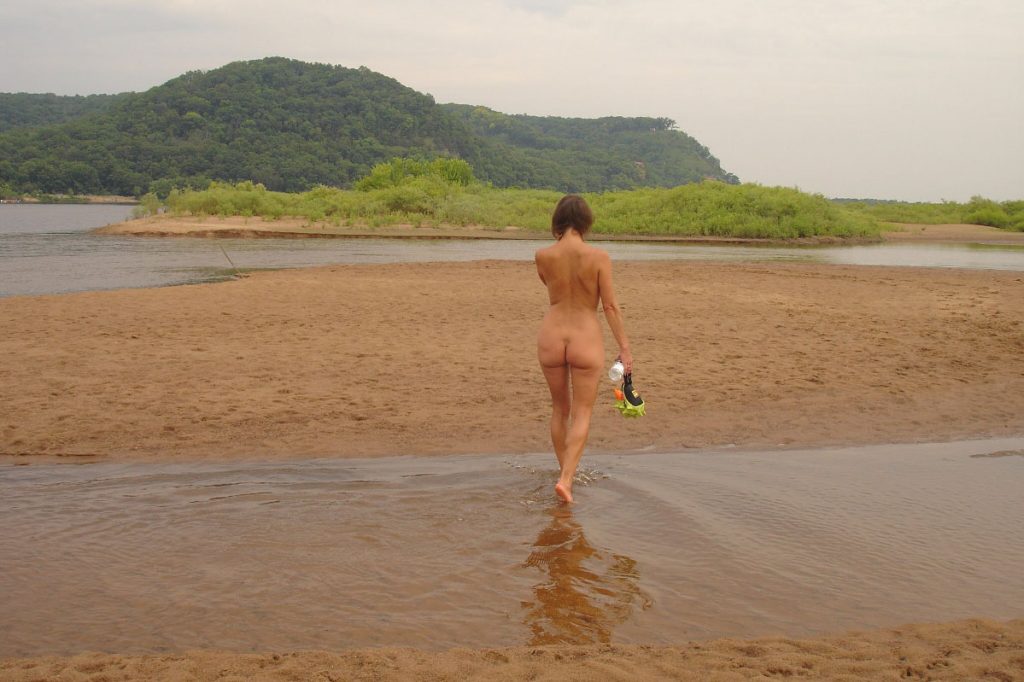 What's the best tip you have for beginning naturists?
Spend time at home without clothes. Do your usual daily routine. You will notice that you don't notice you're naked. (Assuming you don't get a chill!) Then, perhaps find a trail to hike or a park to lounge in. Or meet others online and meet them face to face. Attend events at resorts or other facilities (pools, etc.).
Anything else you'd like to share with our audience?
The first time I visited Valalta in Croatia, I went with my sister-in-law and her partner. We three gals had a great time. On the next visit, I was quite pregnant. My husband was shy about going with his mother along but he got used to it and it was no problem – except when I went into early labor and had to give birth in Rovinj! We just visited again, with our baby, so she could see Valalta herself.
Thank you so much for sharing your story Ana!
Do you also want to tell your story and experiences in naturism? Please get in touch via the CONTACT page! As long as we have people who like to contribute, we can keep The Naturist Talks running!
PICTURE CREDIT: Due to privacy reasons, Ana prefers not to have personal photos published. We used generic photos instead.
---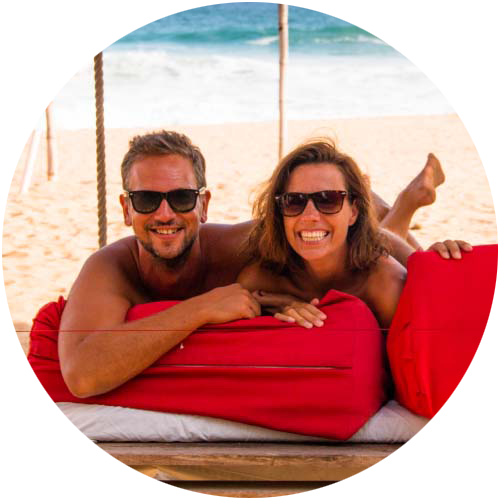 Support Naked Wanderings
Do you like what we do for naturism and naturists? Did we make you laugh or cry? Did we help you find the information you were looking for? Then definitely join our Patreon community!
---