During our first years as naturists, we thought that we had a pretty solid idea of the scope of naturism. From our experience, naturism was generally practiced as a couple, most naturists are middle-aged or above (with the exception of a handful of naturist families) and naturists can be found on campgrounds, on beaches and in spas. It's an idea that stuck with us for quite a long time. Until we started exploring what else the naturist world had to offer.
We soon found out that there was so much we didn't have a clue about. Definitely in a practical way, when we found out about naturist events, hotels, B&Bs, guesthouses, all-inclusive resorts, and cruises. But also about the naturists themselves. We learned about the terms "nudism" and "clothing optional". We learned about
home naturism
, about the working of naturist federations, and about gender imbalance.
Men and women: Equals in naturism?
One quite shocking thing we learned was the existence of quota at naturist resorts. Suddenly, the fact that we've always been allowed to enter any naturist resort without many questions asked was not as natural as it originally seemed. Our belief that naturism was something that's generally practiced as a couple or family appeared to be founded on discrimination.
We've mused about
single men in naturism
before, so we're not going to repeat that complete topic. We just bring it up again to mention that in this lifestyle where equality is seen as the highest value, where a penis is just a penis and a vagina is just a vagina, a penis without the company of a vagina is reason enough to not be allowed entry to the naturist resort.
Something we mentioned in that blog post is that single men are seen as trouble makers. By denying them entry, the resort is considered a safer place for couples and women. If we follow that logic, these "safer" resorts should automatically attract more women. When there are more women, more men could be allowed as well without disturbing the gender balance. Soon, this problem would basically just solve itself.
But it doesn't.
Is it a men's world?
As you might already know, just like naturism, also traveling is in our blood. We LOVE traveling and we've been spending most of our free time on the road from the moment our very first paycheck was cashed. Today, we appreciate a large double room with a nice view, but back in the day, we were die-hard backpackers. The kind that stays alive on beer and street food and that sleeps in smelly 20-bed dorms just for the sake of saving a couple of euros.
What does this story have to do with the topic? Absolutely nothing. Except that we still follow some backpacker blogs and that's how we stumbled upon
this post on the Nomadic Matt website
.
Independent female travelers will definitely recognize some of the points in that post. The constant "where is your boyfriend/husband" question, the "how can a woman do this on her own", the "it's irresponsible and you might get raped", the guy who feels that he needs to take care of you, and so on.
Not having traveled solo for quite a while now, nor having slept in a smelly dorm, this blog post struck us for another reason. It's hard not to notice the resemblance with single women in naturism.
The nude beach test
Some time ago, we decided to do a test. A couple of days before the
Zipolite Nudist Festival
, when the nude beach was already pleasantly busy but not yet packed, Lins spent a couple of hours alone on the beach. Except for a handful of coconut and ice cream vendors, not a single person had approached her.
We immediately reflected on the afternoon that we've spent on the beach of
Cap d'Agde
, about a year ago. We were laying only meters from the sea. When Nick walked away for a skinny dip, before his toes touched the water, there was a stranger kneeling down next to Lins to strike up a conversation.
Different places, different atmospheres. That much is sure.
Bringing in the experts
Given the current circumstances, we don't really get the chance to test this on other nude beaches, so instead, we asked the opinion of three strong promotors of naturism, body freedom, gender equality, and/or non-sexual nudity.
Before we continue, we'd like to introduce our panel:
Linda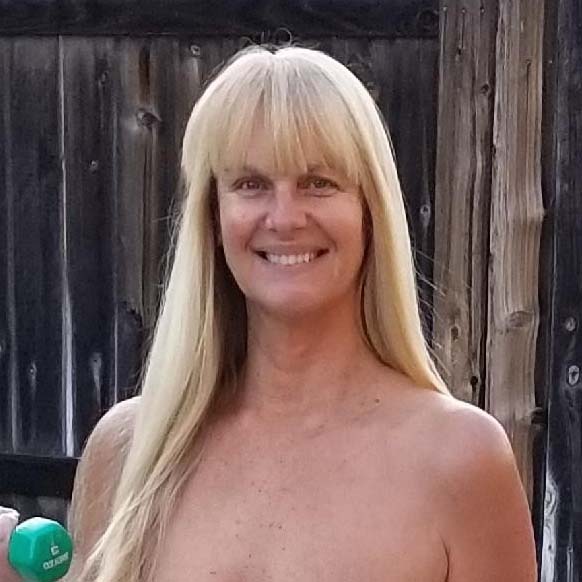 As a proud AANR member, Linda quickly became one of the major advocates of naturism on Twitter. She is an early adopter of the hashtags #NormalisingNaturism and #IAmtheFaceofNaturism, with the goal of telling the world about the beauty of life with the least amount of clothing.
Cleo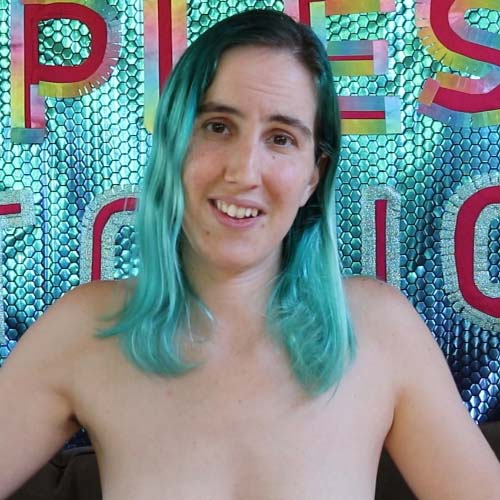 If you've ever seen one of Cleo's Topless Topics videos, it's unlikely that you'll forget about her any time soon. She talks straight from the heart about everyday topics and things that happen in her life. And she does so bare-chested. By doing this, she wants to show her viewers that there's nothing wrong or sexual about female breasts. Needless to say that Cleo is a strong promotor of #freethenipple, and Topfreedom.
Joy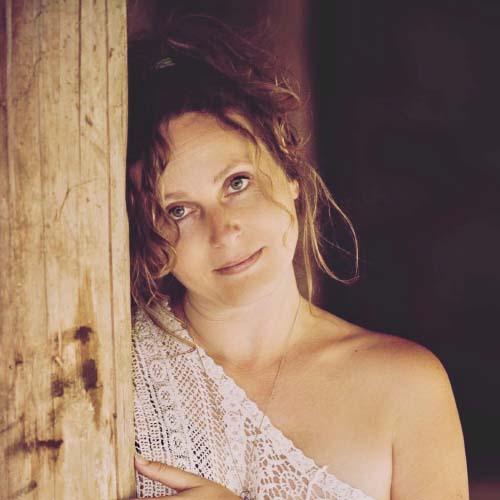 It's hard to put a label on Joy, and if we'd find one, she'd probably be disappointed. Joy just doesn't fit in one box. On her Naked Nomad blog, she talks about non-sexual social nudity and about being sex-positive. About the joys of being nude and about the harassment of those who dare to drop their clothes.
We could hardly think of a better soundboard for our questions.
Stuck in history and culture
One thing we're certain about is that this male/female inequality didn't happen from one day to another. So we wondered where this comes from. Cleo took us back in history, where continuous evasive depersonalization of women can be noted. Women are often seen through the lens of "are they sexually viable?" and "are they going to be a good mother?". This behavior can still be found in comments today, that often focus on the appearance of women, rather than on who they actually are. Cleo mentions comments like "No way bro, she's too ugly to fuck" but also the more subtle "I just want you to know that you are more beautiful without make-up, especially when you smile".
Linda agrees that the perception is that women are considered mothers, daughters, sisters, and wives, and therefore shouldn't participate in things like social nudity. When talking specifically about naturism, she mentions an interesting switch in how naturism has been pictured throughout history. Slowly the image of wholesome, family-oriented nudism gave way to sexualized depictions of nude women. Women were put in poses to emphasize their bodies rather than a message of non-sexual nudity. Men were often in the background or posed to make the women look like sexual sirens, inviting other men to explore their wanton desires.
The media played a big role in this, but we don't doubt that also the commercialization of naturism and the marketing machine behind it didn't do naturism all that good. We have to be honest about this, if we want to drag the attention of the people, a young fit female body rather does the trick than the average middle-aged man. We also notice this on Naked Wanderings,
our Instagram pictures
with just Lins perform significantly better than the ones with just Nick.
Also Joy pointed out that the objectification and sexualization of women play their role in the general acceptance of non-sexual female nudity. Women are often seen as more promiscuous if they enjoy being naked, while male nudity is rather seen as just being comfortable or in some cases (like streaking) as comedy.
Harassment of female naturists
The previous paragraphs somehow show that to people who see social nudity as indecent behavior, it appears to be more accepted when the subject is a man, rather than a woman. An interesting theory, given the fact that in the naturist world it tends to be vice versa.
As mentioned earlier, when it comes to harassment cases within naturism, men tend to be by far and large the black sheep in the community. After our very positive nude beach test, we wondered if our panel had ever faced harassment in a social nude setting.
Cleo told us about the time when she participated in a #freethenipple rally in San Diego, California. Although the goals of these rallies are to promote topfreedom and to desexualize women's breasts, she was confronted with lots of staring, giggling, and picture taking.
The story of Linda is one that we have unfortunately heard before. During her first visit to a nudist resort, she ended up sitting next to a man at the dinner table who kept talking in sexual innuendos and kept outright propositioning her. Linda's ex-husband thought it was all in good fun and did nothing to defend her discomfort. He told her that this is what was to be expected and to "roll with it." Horrified and angry, Linda packed their bags and they left the same night. Her second experience at a nudist venue happened 30 years later. Because of this experience, Linda missed out on 30 years of being socially nude.
Before we make men take all the blame, Joy tells us about how she was yelled at once at a nude beach by a woman. She was a tourist who didn't know that she was on a nude beach and was offended by Joy's nudity. The woman didn't think that this was something for the eyes of her children and, more importantly, her husband.
We got another interesting angle about this subject when we dropped the topic of harassment on a nudist forum and several men told us that they were regularly harassed at nude beaches as well. By other men.
How to be an online nudist
Although many of the naturist women we talk to have a story to tell about harassment, they also confirm that these cases are rare. Unlike those who bring their naturist lifestyle online and become victims of almost continuous harassment. We've already blogged previously about the subject of
online harassment of female nudists
, but we were curious about the experiences of our panel.
If someone would try to harass Cleo in real life, we imagine this person running away five minutes later with tears in the eyes. But the online world is a different one. Cleo tells us that if you try nudity online, you really have to know what you're getting into. You will receive so many gross comments that it won't give you a lot of confidence to try social nudity in person. This, unfortunately, doesn't only count for the online nudist, but also for the many others who read those comments.
Joy sees this problem from two different angles: "The Harassment level goes up because people feel like you are 'putting yourself out there' and they are able to maintain a certain level of anonymity." If she had known what she got into when she first began sharing her naked adventures, she's not sure if she would have started down the online path. But Joy has no regrets. She does sense the value of being "out there" and has made many mutually beneficial connections through the online naturist community. Even though she sometimes feels overwhelmed by the many fake accounts and the volume of people contacting her for no reason other than the simple fact that she likes being naked.
Linda is more careful and immediately blocks accounts that are fake, have the wrong intentions or promote porn. She does praise her amazing followers who don't hesitate to put these occasional miscreants in their place by calling out their behavior which usually causes them to crawl back into the hole from whence they came.
Let's talk about naturism
If we would get a euro for every time we answered the questions "how long have you been a naturist" and "how did you start with naturism", we could spend the rest of our days drinking cocktails on Zipolite beach. Seriously, it's the one and only reason why we started this blog, just so we could give people the link instead of having the same conversation all over again. Nah, that last part is a joke, but the questions are true. And guess where they most of the time come from… Men.
Someone once told us that men like to talk about naturism whereas women have enough with just the experience. Joy absolutely agrees with this and it's something she finds insanely annoying. To the degree that the incessant chatter of mostly male "newbies" on her favorite nude beach about the fact that they're naked together, makes her immediately feel like putting her clothes back on.
Linda hadn't considered this yet, although she agrees that the majority of people that contact her with naturist questions are men. She believes that it's not just that women don't want to talk about naturism, but often are afraid to talk about it for fear of being judged or too forward.
Is this an anti-men world?
From this conversation, it would be easy to conclude that men are just perverted predators. Constantly on the outlook for a quick shag, preferably with someone who has already taken her clothes off. But of course, the problem lays on a much deeper level.
Ignorance is one important aspect. Linda told us about how she once intervened at a nude beach in Hawaii, where a man started harassing a single nudist lady when she turned him down for a date. He said, "Then why are you here nude if you aren't looking for a date?". Both people were obviously at the nude beach for completely different reasons.
In some countries, the membership card of the national federation is called a "naturist passport". We were pretty furious when we saw this for the first time. As if some authority has the right to say whether you or us or anyone else can be a naturist or not. Today we're wondering if naturist venues would be a much nicer place if we made every visitor take an exam first.
The historical luggage, which we mentioned before, is also something you can't just change from one day to another. Neither is the fact that some people will purposedly keep hiding under the naturist umbrella in order of getting some kind of sexual gratification.
To use a huge cliché, men are from Mars and women are from Venus. The way we interact and perceive one another differs. And those who do take steps in the right direction often get the blame for the others.
How can we solve this?
We can say it's ignorance, we can blame cultural and historical aspects or we can assume that it's because male and female minds work differently and always will.
Joy keeps sending out the message that even though she's naked on the web and even though she talks about sex, this isn't an invitation for calling her names or engage in some absurd chitchat about being nude.
Cleo stresses the importance of topless events because the only way that we are going to make any changes is by being loud and proud about it and force people to start thinking about things like this. The more people that take their right to go topless, the fewer people that will go up to them and insult them. Eventually, even corporations like YouTube and Facebook (infamous for their censorship of nudity) might see that it's more profitable to support this than to be against it.
Also Linda agrees that for women to feel like naturism is an option for them, we need a shift in how people react to female nudity. Offline and online.
When it comes to our two cents, we want to thank Cleo, Linda, and Joy for standing in the front lines for our cause to normalize naturism. Because we all know that those in front take all the dirt. And unfortunately, it might be like this for some time to come. After so many years, gay-bashing also still exists, and the cry that black lives matter has never been louder. Similarly, we fear that naturist women will keep being sexualized and slut-shamed. But doing nothing has never helped someone either.
Is this all the fault of men? No. The real enemy is a society that accepts this kind of behavior and objectifies women. And that's why Cleo, Linda, Joy, ourselves and so many others will keep fighting this and showing the world that life can be so much better. Without clothes.
SIDE NOTE 1:
If you want to support the normalization of naturism, support Cleo, Joy, Linda, and all the others who keep spreading the word about social nudity and sign the
petition of Hector Martinez
.
SIDE NOTE 2: Cleo replied to our questions in her very own way: With a video!
Check it out here:
---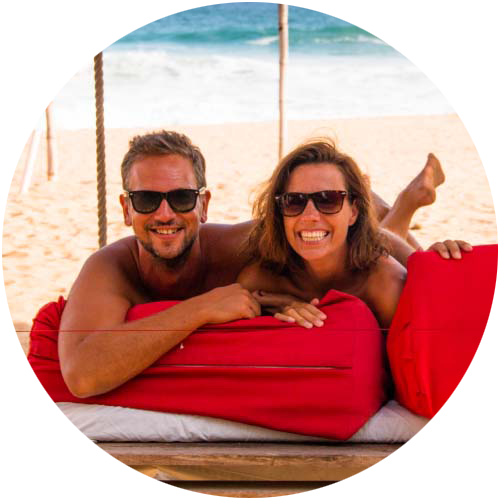 Support Naked Wanderings
Do you like what we do for naturism and naturists? Did we make you laugh or cry? Did we help you find the information you were looking for? Then definitely join our Patreon community!
---