Ever since the start of naturism as we know it in the early 20th century, the focus has been on the social aspect. As with many other things in life, also naturism is better when it's shared. There are many ways to do this. We meet other naturists at nude beaches and naturist resorts. We enjoy the warmth of the sun or the heath of the sauna together. At any naturist swimming pool, you'll find groups of naked people having fun (or a nap) together. And later, in the bar, it's time for some more nude socializing.
Maybe the best way to experience social nudity is through activities. Most naturist resorts have at least some
sport options
. Petanque or volleyball for example. In Europe also nude archery is a favorite and there are even naturist resorts that have a golf court. For the less active there are quizzes, game nights, karaoke, communal dinners, wine tastings and a whole range of other activities. Pretty much everything can be done in the nude.
The uprise of naturist events
With naturism becoming more and more socially accepted and with a growing number of people wanting to join this naked lifestyle, came ideas to also expand the range of opportunities. Back in 2001 a group of people decided to organize a naked bicycle tour in the streets of Zaragoza in Spain. By cycling naked the organization wanted to express the vulnerability of cyclists, after a series of deaths on the roads.
A few years later the
World Naked Bike Ride
expands to other cities around the world and is, next to road safety, also used to protest against environmental issues. Naturists, who are often also concerned about the environment, saw this bike ride as an excellent opportunity to support a good cause and meanwhile get the chance to cycle naked through their favorite cities. A win-win.
Nudity in the arts
has always been widely accepted. Even the Sistine Chapel in Vatican City contains an abundance of painted naked people. The famous photographer
Spencer Tunick
managed, also in 2001, to gather between 2500 and 3000 volunteers to drop their clothes for his installation at the Place des Arts in Montreal. This would be the first of many similar installations in public places around the world. Needless to say that many naturists saw this as an excellent chance to get socially naked in central Mexico City, Munich, Sydney or Bogota and to meanwhile become part of a piece of art.
Naturist events provide just that little bit more
Something we soon noticed at
naturist events
was that the crowds were often younger than at the average naturist resort. Which is not really a surprise. When resort owners ask us how they can attract a younger audience we always advise them to turn around the question. If young people don't seem to be interested in your form of naturism, then adapt naturism to what they do like. Most of the younger generations just don't feel all that much for lazing all day next to a pool, driving around with golf carts and having bingo nights. Organize nude activities they do enjoy and they will come.
Over the years, naturism has gained a lot of dust. It has become an old fashioned habit. For many, it can be put on the same shelf as collecting stamps and playing bridge. Naturist events are the perfect way to renew naturism. To make it fashionable again.
It's still all about being social
Although the event itself is definitely important to attract people, in the end, it's never really the reason why the naked visitors enjoy it so much. We have never really liked laser tagging for example. It's something you grow too old for at about the age of 10. Yet, we loved naked laser tagging. If they would organize it again tomorrow, we would be there. Is it then so much better done naked? Less clothes don't really make us that much faster and a naked body is probably more difficult to hide in a dark corner than black clothes. Not wearing any clothes does improve our flexibility, but it's not that we had to jump over fences. We can't think of any practical reason why nude laser tagging would be better than with clothes.
Our joy didn't come from the pure nudity of course. One of the main reasons why we joined the group was to get the chance to try yet another thing in life without clothes. One of the main reasons why we would do it again is the social aspect. We went there as a group. We got completely naked in a place where probably nobody had ever done that before (except maybe the local drunk). There were all strangers, dropped naked in a barely lit room, provided with plastic guns and the sole purpose to chase one another. What almost sounds like a horror story was actually a very comfortable thing.
Just like over a hundred years ago, the social aspect is what makes naturism such a fun a liberating lifestyle. It doesn't really matter whether you join a volleyball tournament, a nude hike or a world naked bike ride. Those will not be the source of your joy. But they are a very good reason to try something fun in the nude.
Naked Wanderings' Complete Guide for the First Time Nudist ebook

Do you still have questions about nudism or naturism?
Are you looking for even more tips and tricks?
Our ebook will be the perfect resource for you!

Learn More
---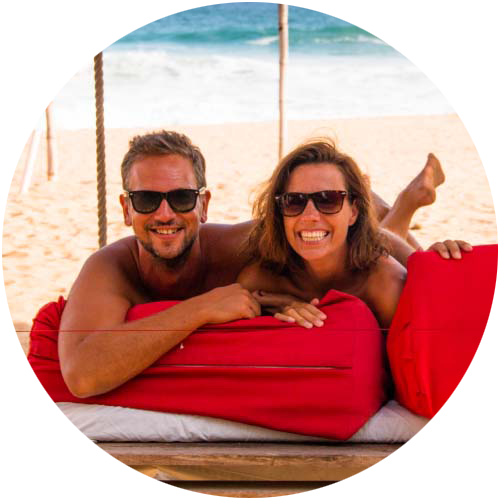 Support Naked Wanderings
Do you like what we do for naturism and naturists? Did we make you laugh or cry? Did we help you find the information you were looking for? Then definitely join our Patreon community!
---