For a long time, the top nude event of the year was some kind of petanque or volleyball tournament, organized in the local naturist club. Members only. We can imagine that it was a lot of fun, having the whole club together for a day or maybe two, engaging in communal nude activities. On the other hand, those nudist events didn't seem much different than any given Sunday at the club.
With more and more nudist events and festivals being organized all over the world, it becomes harder for bloggers like ourselves to list them all. Which is something we can't be happier about. Nude festivals are conquering the world! If you still have some empty spaces on your agenda, we'll quickly fill them up for you!
Ngatuhoa Naturist Annual Summer Camp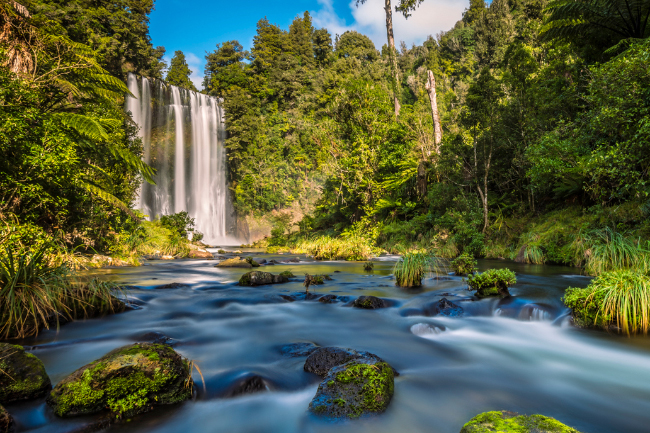 A week of outdoor naturism in January? Yes, it's definitely possible. In fact, January happens to be the best naturist month down under. If there's one thing New Zealand is famous for (other than kiwis), it must be its magnificent nature. The summer camp of the Ngatuhoa Naturally group will offer you just that. Back to nature. Hiking, kayaking, waterfalls but also croquet, happy hours, and communal dinners. This is your chance to explore the best of natural New Zealand in your most natural way.
Zipolite Nudist Festival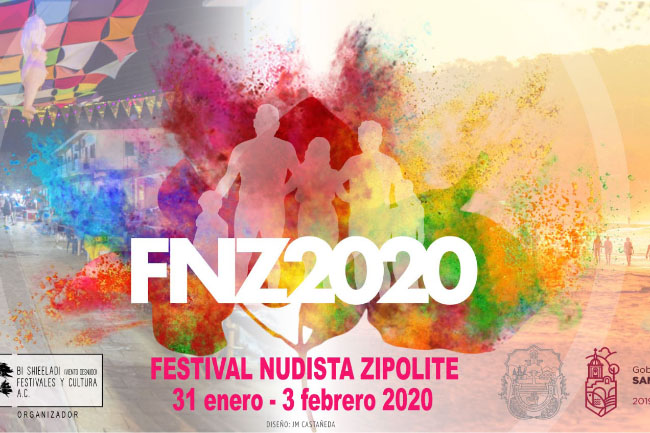 What started as a small gathering for Mexican nudists has grown to be one of the largest and most international nudist festivals in the Americas. Last year the festival had about 5000 visitors, in 2020 the organizers expect 8000 naked nudists from around the world. The activity list is endless, ranging from morning yoga on the beach to communal dinners, volleyball tournaments, concerts, surfing classes, boat trips, dinners, and much more.
And… we will be there as well.
If you're planning to attend, have a look at our guide about how to prepare for the Zipolite Nudist Festival.
Pittsburgh Naked Mattress Factory Museum tour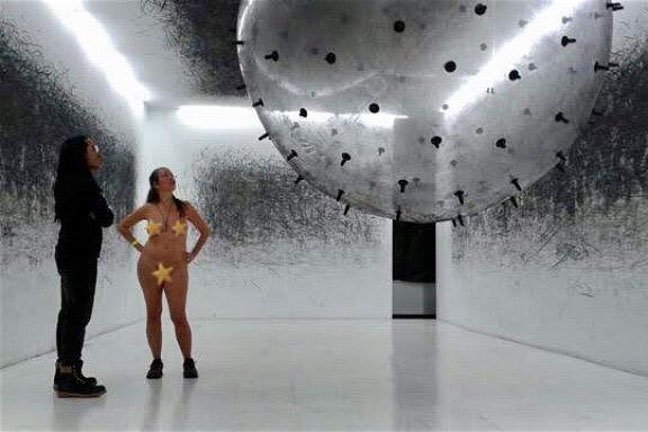 Naturism has always been a way to become one with nature. Without artificial layers, we've learned to appreciate nature better. Lately, people are discovering that removing clothes can also help to become one with other segments of life. Art for example. Hence the uprise of nude museum visits. There will be several of those organized in 2020 but today we wanted to focus on the one in Pittsburgh, Pennsylvania. Not only because the Mattress Factory looks like a great place to enjoy art in the nude, but also because we support the visions of the Pittsburgh Area Naturists association.
FBN Swim Event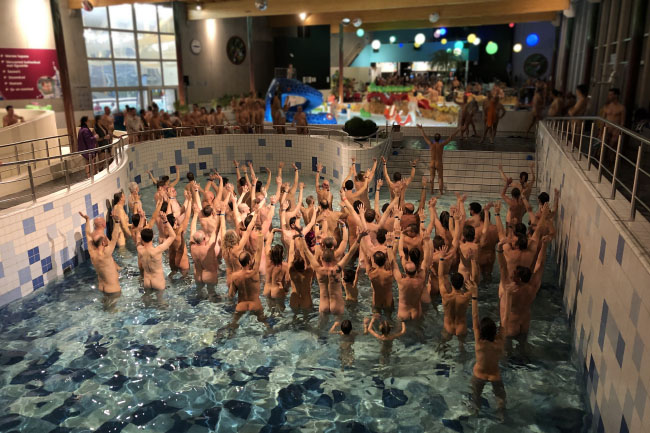 Another type of nude event which is often organized for naturists is, of course, the nude swim. We've picked out the nude swimming event of the Belgian Naturist Federation here because we've attended it twice and both times it has been lots of fun. More than 500 naturists from Belgium and the surrounding countries take over a large waterpark for an evening of swimming, relaxing, and sauna. By the way, some of Europe's best aufgussmeisters (that's the official term for what we call "sauna toreador", you know, those people waving towels and spreading scents in the sauna) will be there as well! And also, it happens in what we call "the most beautiful city of Europe", our home town Gent.
World Naked Bike Ride: Byron Bay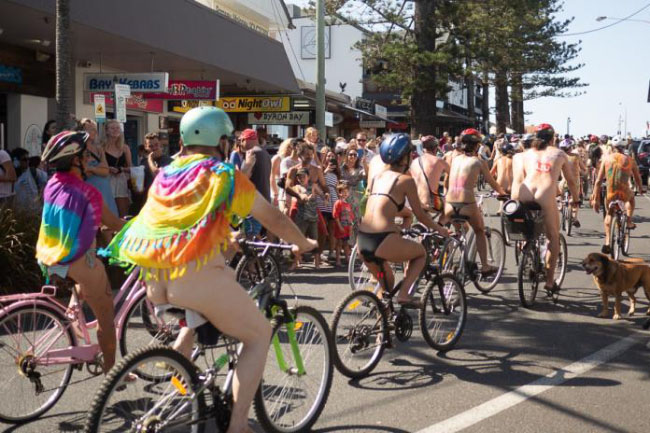 While we're talking about common nude events, this one might be the most popular one of them all. World Naked Bike Rides already exist since 2003 and will be organized in more than 70 cities around the world in 2020. Chances are that you'll find one nearby or in one of your favorite cities, but if you don't know which one to choose, why not give Byron Bay a chance? It's not the largest nude bike ride on earth, but we recently got inside info that it's a very fun WNBR to attend and that it yearly attracts a lot of first-time nudists.
NATCON 9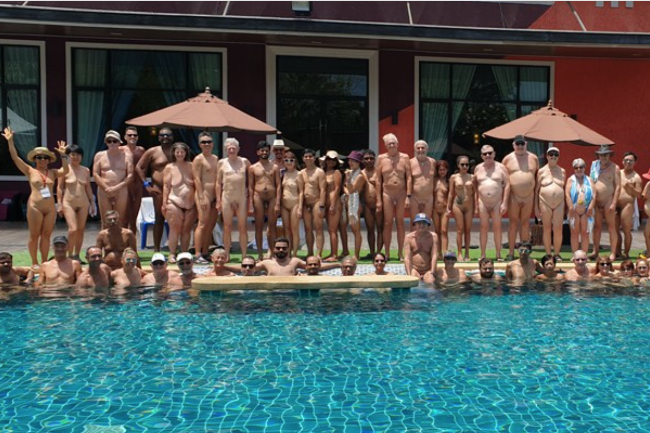 2020 will already be the 9th year that NATCON is organized. It's the only official naturist event in Asia and yearly it attracts visitors from all over the world. Technically it's still the annual conference of the Thai Naturist federation, but it has grown much bigger than that with lots of fun activities during the weekend. It has also become a bit of a tradition that NATCON will give you the chance to experience nude activities that you'll rarely find anywhere else in the world. Nude rock wall climbing or nude zip lining for example. If that's on your bucket list, get your naked butt to Thailand in May!
SW Skinny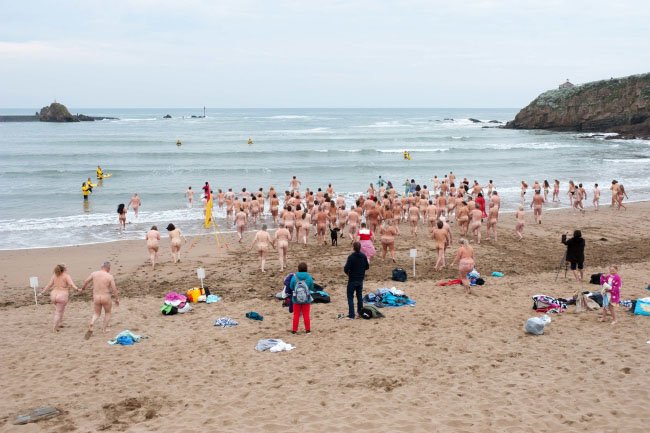 Oh boy, do we love skinny dipping! Ever since the first time we jumped naked into the sea, our bathing suits have been gathering dust somewhere in a box in the basement. If you feel the same, you might want to get to Cornwall in May for the great SW Skinny. Not only will you get the chance to swim nude in the Celtic Sea with lots of other (brave) naturists, but you'll also be supporting a mental health charity. If you can't wait until the National Skinny Dipping Day 2020, this is your perfect alternative.
Heartland Naturist Festival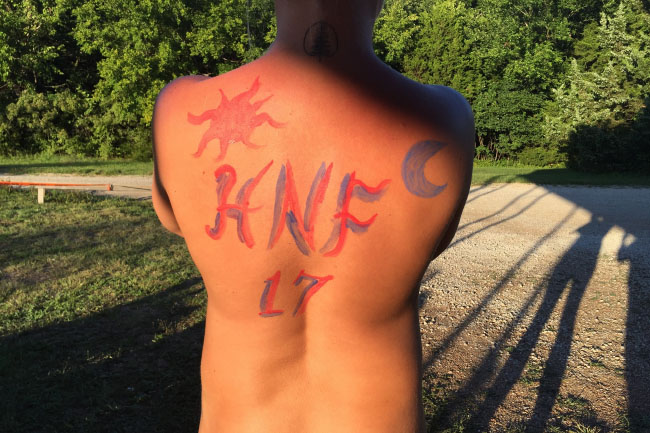 For us, the start of the summer doesn't only mean the start of the nudist season, but also the start of the festival season. How cool is it when two things you like come together? The first opportunity in this list to experience a festival nude will be happening in Kansas City, Missouri, and is called the Heartland Naturist Festival. Three days filled with larger than life games, yoga, hiking, water fights, DJs, and lots more.
Running of the Nudes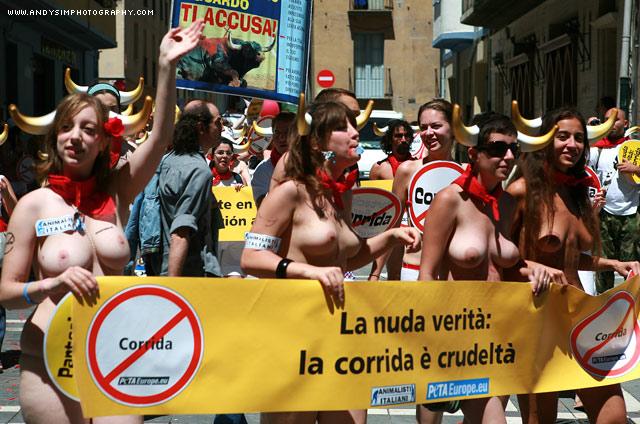 Just like the WNBR, the running of the nudes is technically not a nudist event but a protest. In this case against the yearly bullfighting festival in Pamplona, Spain. Nevertheless, it's a unique opportunity to run naked or topless through the city and meanwhile support animal welfare. The running of the Nudes typically takes place one day before the bullfighting festival starts and takes you on an 800 meters traject from Santo Domingo all the way to the Plaza de Toros.
Nudefest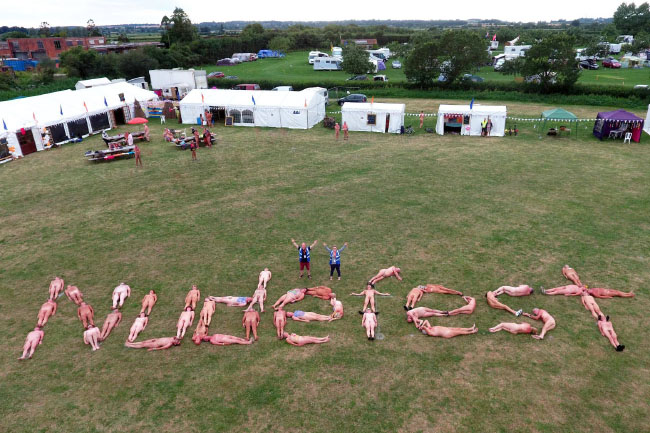 This yearly returning festival in our nude events overview probably doesn't need much of an introduction anymore. It's the UK's largest naturist festival which takes more than a week and includes everything you could expect from a festival. Nude Fest is always a guarantee for lots of activities and live bands and some good old nude fun.
World Bodypainting Festival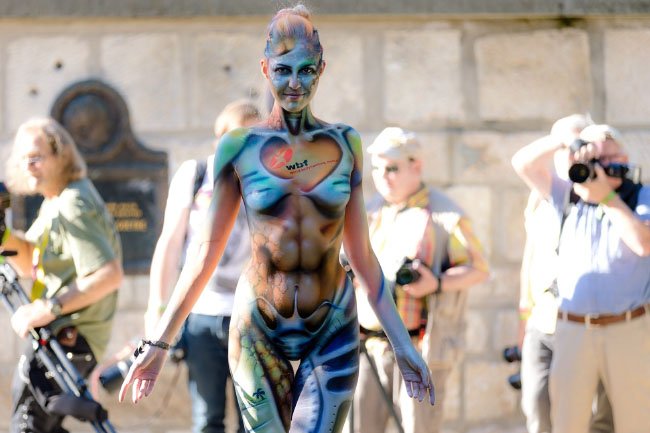 We've previously mentioned that a nude museum visit is an excellent way to become one with art. But maybe there is an even better way. What if you could really become art? Bodypainting is a popular activity on many naturist events and the World Bodypainting Festival is the cherry on that cake. If you'd like to become a piece of art (in fact, we believe that you're already a piece of art, but you know what we try to say) or if you want to see the work of the world's most renowned body painters, you'll have to go to Austria in July.
Blootgewoon! Festival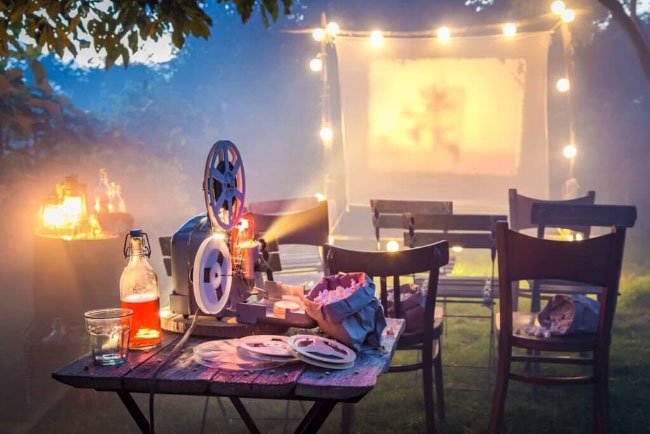 This was a big newcomer in last year's nude event list and this year the second edition of the Blootgewoon! Festival will be organized. Get ready for a weekend full of good food, great music, and friendly naturists. Activities include a variety of sports, swimming, sauna, lots of workshops, and a summer market. It's also a great opportunity to discover Flevonatuur, the largest naturist resort in the Netherlands.
Sentient Festival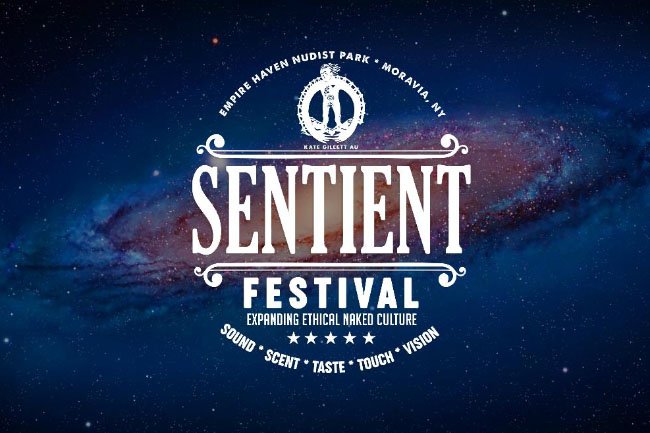 Another not to miss nudist festival this summer will be happening in New York State, about halfway between New York City and Toronto. What used to be called the Northeast Naturist Festival has now rebranded to Sentient. The main focus will be on body positivity and body honor. We already knew that naturism helps us to better appreciate our body and now there's even a complete festival about that. Activities range from exercise workshops and yoga to ecstatic dance, beer tasting or just relaxing in the jacuzzi.
Bare Oaks Volleyball Tournament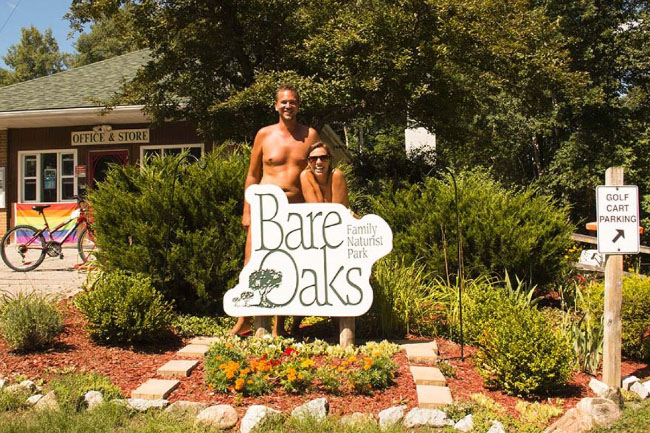 The summer months are typically very much filled with activities at Bare Oaks Family Naturist Resort near Toronto. Every year there are bands playing, nude comedy, a nude golf tournament and… The big Bare Oaks Volleyball Tournament. One weekend in August will be completely about volleyball. Themes from around the country come down to Bare Oaks with their eye on the trophy. We've participated back in 2018 and had a blast. Although there's definitely some high-quality volleyball to be seen, because of the different leagues it's also fun for those who don't see themselves as semi-professionals.
Noodstock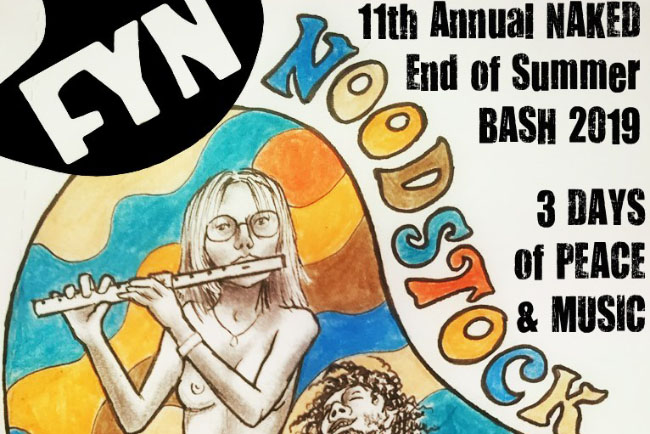 If you thought that Woodstock back in the day was a great place to enjoy social nudity, you might want to get over to Lake Como Resort in Florida this summer. Our friends of the Florida Young Naturists are having their 11th End of Summer Bash and the theme this year is Noodstock. Their slogan is "3 days of peace and music", we don't have a single doubt about that. Talking about a great getaway for the junior nudist.
Naturalis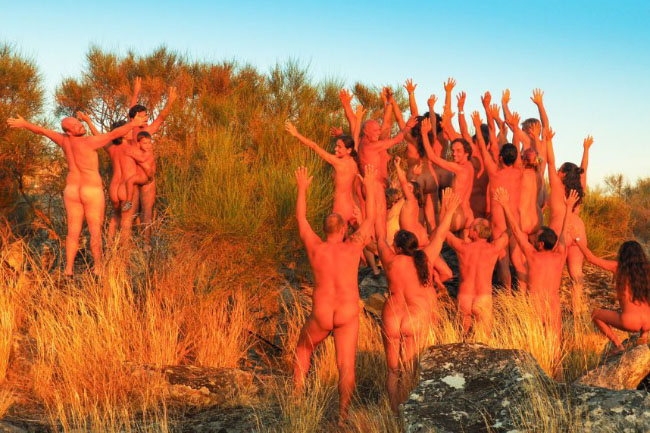 Nude yoga has appeared on the activities list of several of the previously mentioned nude events, but Naturalis is more than just yoga. It's all about exploring. Exploring your body, your mind, your feelings, your movements, and your connections with other human beings. All of this through a weekend-full agenda of fun and sometimes also challenging activities. We participated in the 2019 edition of Naturalis and think that it shouldn't be missed on this list. It's also a great opportunity to discover the wonderful naturist camping Quinta Do Maral in Alentejo.
BN Alton Towers Weekend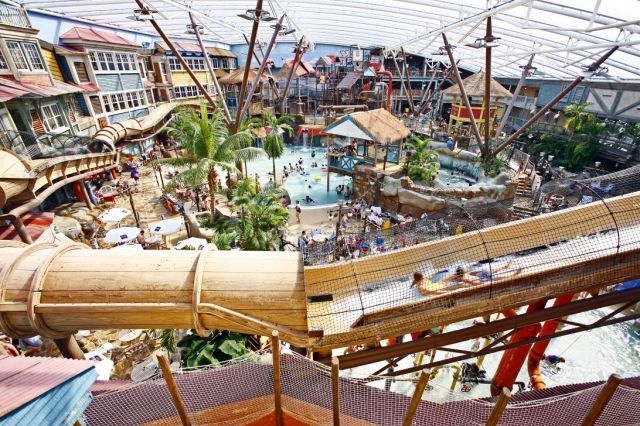 Alton Towers, one of the largest theme parks in the UK, yearly receives members and guests of British Naturism for a weekend-long takeover of their waterpark. For the occasion also the enclosed hotel becomes clothing optional, so hundreds of guests can spend their time 100% in the nude. Novembers in Britain have never felt so warm.
Yatan Rumi Naked Run "Maratón Nudista"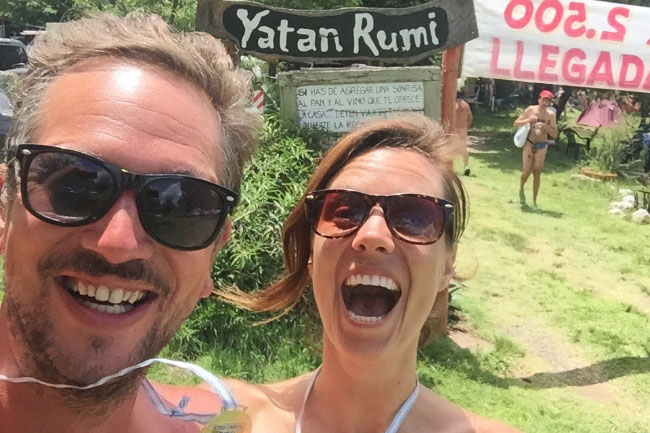 Naked runs are everywhere these days. Sometimes we even think that soon they might become more popular than clothed ones. Pretty obvious, when you think about it. We can't imagine that there are many runners out there who've tried to run free in the nude and then decided to start wearing sweaty clothes again. Anyway, if there's one nude run you really have to try, it's the one in northern Argentina, organized at the Yatan Rumi naturist domain. This is the largest naturist space in the world and the run will take you past amazing mountain landscapes. This run has nothing to do with winning but everything with enjoying. During the weekend of the run, lots of other activities are organized.
So, that sounds like a lot of fun, doesn't it? Almost every month of 2020 there will be someplace around the world where you can drop your clothes and join a nudist festival or event with other national and international nudists. And remember what we said in the introduction: This is just a selection. Lots of nudist clubs and organizations are organizing nude events almost on a weekly basis.
Naked Gardening day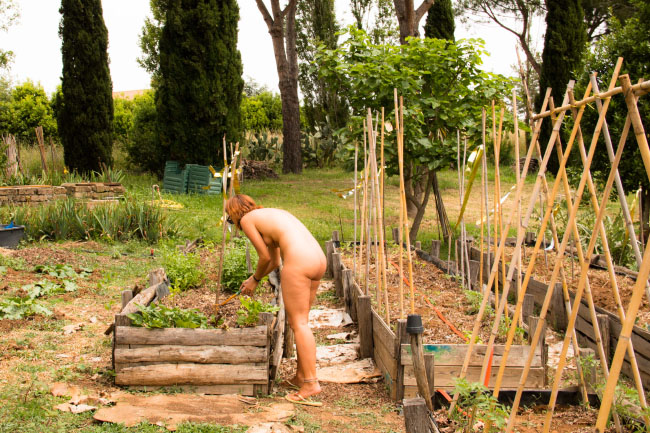 For lots of people, naturism has everything to do with nature. But that doesn't necessarily mean that you have to go nude hiking or visit a natural naturist resort. Your own garden is often perfect for getting back to nature. Another advantage of nude gardening is that no clothes have to be washed afterward, how great is that?
You can maintain your garden in the nude every day of the year (when the weather allows it), but the best day is of course on Naked Gardening Day. You might be working on your own, but you'll know that there are thousands of others around the world doing the same.
International Skinny Dip Day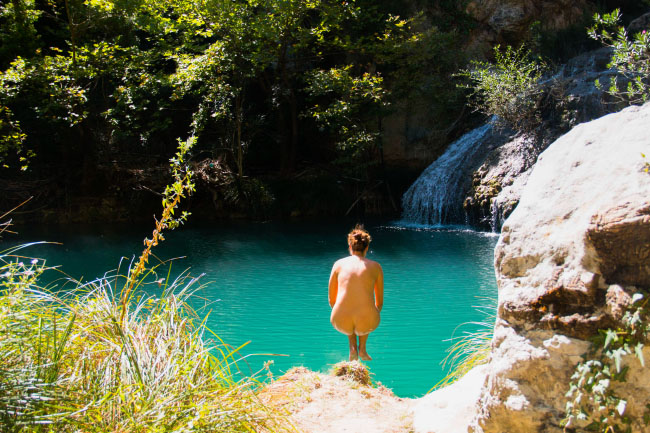 Although this is largely an American event, launched by AANR, its international fame is quickly growing. Around the world, people go skinny dipping during the International Skinny Dip Day and lots of skinny dip events are organized by local naturist clubs. Even if you don't have your own swimming pool, take out the hose or get under the shower, close your eyes and imagine to be among all those other skinny dippers at right that moment.
International nude day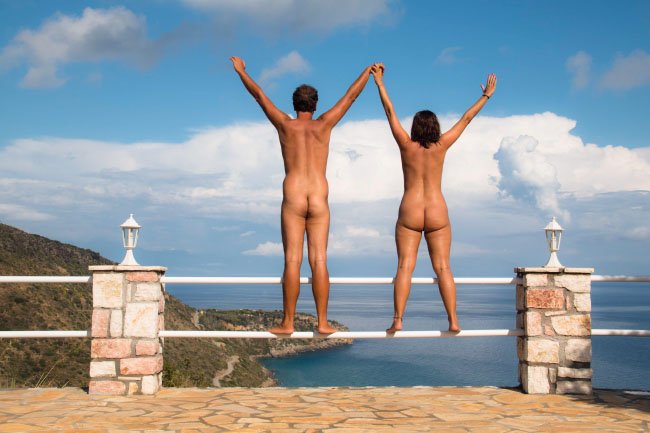 Some celebrate their birthday, others celebrate their name day, or Thanksgiving day or Christmas day or Saint Patrick's day. If there's one day we really want you to celebrate in 2020 it's July 14th, the International Nude Day 2020. This is OUR holiday people! This is the day we're not going to wear any kind of fabric and have an amazing nude time! This event also comes under the names National Nude Day, Nudity Day, and World Nude Day. Don't mind the name, just get naked.
Have we missed your favorite nude event for 2020 in this list? Feel free to add every event you're organizing or participating in the comments section. This will be our inspiration for the list of 2021!