Somewhere around late 2008, we had quite some questions about naturism. We had just been naked among complete strangers for the very first time, and we had enjoyed it very much. But the feeling was double. On one hand, we were longing for more, because it had been such a great experience. But on the other hand, there was nobody in our circles who seemed to do this as well. It felt difficult to talk about because we were well aware that we had broken one of the fundamental rules of society: "Thy shall wear clothes".
This was just a phase though. The more we went to naturist venues and the more naturists we met, the more we felt certain that we weren't doing something weird, creepy, or perverse. It was just something different. Something few other people knew about. Naturism became something we did, rather than something we thought about. Until we launched this blog and engaged in numerous online and offline naturist communities. We started receiving more and more messages that made us think about the question "What is naturism?"
View this post on Instagram
The definitions of naturism
Before we dive into how we experience naturism and what we see as different types of naturism, let's have a look at what the official definitions say. Because in the end, that's how the outside world will see us:
"The worship of the forces of nature"
Merriam-Webster
"Naturism is a lifestyle of practising non-sexual social nudity in private and in public"
Wikipedia
"The belief that it is good and healthy to wear no clothes, or the activity of doing this"
Cambridge Dictionary
"going without clothes as a social practice"
Vocabulary.com
None of these definitions completely describe how we experience naturism. Yes, it's about going naked, most often in designated areas. Yes, it's non-sexual. It's good and healthy too. And we see it mostly as a social practice. Worshipping the forces of nature? Let's say that this is open to interpretation.
View this post on Instagram
(Y)our naturism
If the dictionaries can't agree on the definition of naturism, how are we supposed to? Throughout history, many "leaders" in naturism have tried to create their own definitions. Some are more extensive than others, and often brought in the form of a list saying that as a naturist you should do this and this and this, and not do that and that and that. This is something human, our brain loves it when things are well-defined. The problem is that there is no one size fits all for naturism.
We like to say that there are as many types of naturism as there are naturists. Everyone experiences naturism in their very own way. Valuing the different aspects according to what's important to them. If you struggle with your body image, for example, you will probably value the respectful way in which naturists treat each other very much. If you're into naked hiking, you may care less about that social aspect but much more about the connection with nature.
If you had asked us to describe naturism after our first visit to a naturist campsite, we would probably have told you all about the comfort (which, interestingly, isn't mentioned in any of the above definitions). Yes, we had enjoyed the natural aspect, and we had noticed how respectful naturists treat each other, but the comfort had been the real revelation. We had been camping many times before, and by visiting a naturist campsite we realised that most of our annoyances were related to clothes. Having to get undressed in a small shower cabin, having to get dressed in a small tent, having to wear bathing suits that never seemed to get really dry. All of that just disappeared.
View this post on Instagram
The foundations of naturism
Especially during the heat of the COVID pandemic, there was a lot of talk about "home naturism". You were not allowed to leave the house and nobody was allowed to ring your doorbell. Many people realised that there were not many reasons left to get dressed in the morning. So they just stayed nude. But is that also naturism?
We were both born in families with an open-door policy. Our parents didn't particularly hang around naked in the house all day, but it was considered normal to walk into the bathroom when someone else was showering. Once we moved out and got our own place, being naked inside the house was common. But only after experiencing being naked among people that are not close friends or relatives, we started seeing ourselves as naturists. So for us, the social aspect is the step from being naked people to being naturists.
As mentioned before, this is how we experience naturism, and this might be different for you. Maybe being naked inside the house is what makes you a naturist. That's totally fine. What we think is non-negotiable though is being respectful and seeing naturism as something non-sexual. If you think that naturist venues are the perfect place to make fun of other people or to find a quick hookup, you're very likely to ruin the experience for everybody.
View this post on Instagram
Where to experience your naturism
Because different people experience naturism in different ways, some naturist venues might be more suitable for your naturism than others. The other day, we received an email from someone who had read about the social aspect of naturism. So he went to a nude beach with the hope to make lots of new friends, but instead, nobody even acknowledged his presence. So he asked us whether this wonderful social scene was just a fairytale.
As experienced naturists, we know that if you're looking for the social aspect, you're much better off at clubs, guesthouses or small resorts. That if you want to wear the least clothes possible, you want to go to a larger resort or a so-called
naturist village
where you have shops and restaurants so you never really have to go to the clothed world. If you want to connect with nature, you better choose a campsite instead of a hotel.
This too is very personal. We used to advise people who don't feel very comfortable (yet) without clothes to choose private venues over public ones because at private venues it's much less likely that you'll be stared at or harassed. But we've also met people who found the social scene at a private venue too intimidating and preferred the anonymous nude beach for their first experiences.
View this post on Instagram
Online naturism
Today, every community has its equivalent on the internet. For naturism, this has been a huge step forward. In the past, the available information was very limited. It's not like you could go to the local newsagent and ask for the latest naturist magazine. Except for the British, they could actually do that, although we doubt that every shop sold
H&E Magazine
. Today, you can find information about every naturist place around the world with just a couple of clicks.
The social aspect is present on the web as well, in the form of
Reddit groups
, Facebook groups,
Twitter communities
, there's
Naturist Hub
, and plenty of other places for naturists to share information and experiences and to connect with each other. This also comes with a downside though: Not everyone on the internet has the best intentions, so be cautious about who you connect with.
The best thing about the internet though is that you can learn from others. Learn about their naturism and see if you can incorporate some of the aspects into your naturism. Our definition of naturism is not the same as it was ten years ago. And in another ten years, it might again be different. As we grow as humans, our naturism grows with us. So there aren't just as many types of naturism as there are naturists. There are also as many types of naturism as there are versions of you.
---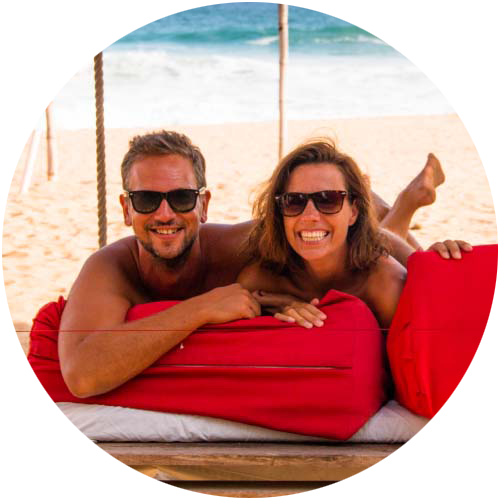 Support Naked Wanderings
Do you like what we do for naturism and naturists? Did we make you laugh or cry? Did we help you find the information you were looking for? Then definitely join our Patreon community!
---