We all share a common interest: The love for being nude and going on nude vacations. When someone pronounces the term "nudist" or "naturist" we think of those friendly naked people gathering around the swimming pool or in the woods in their birthday suit. Because we consider ourselves equals, outsiders easily tend to believe that we're all the same. The same type of people with the same interests and the same things to say. But that's certainly not true. We can be anyone, we can be postmen, lawyers or dancers, we can be interested in fast cars, old movies or poetry, we can be straight, gay or bi. We are a bit of the whole population, who just happen to like being nude.
Because nudists are such a diverse group, we like different things and have different expectations, especially when it comes to our nude vacation. Some of us like to make new friends while others prefer to have some time on their own. Others like the small campground with no wifi and barely electricity and others prefer the big all-in resorts. Some nudists come for the activities, the
nude sports
, the sunbathing or the environment. In order to avoid any frustration or embarrassment, it's important to pick the right spot for your nudist getaway, even if it's just for the afternoon.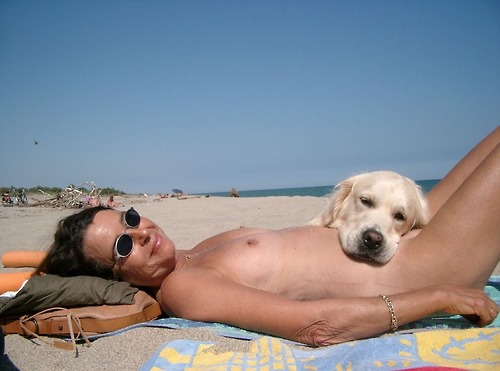 Read the house rules of the nudist resort
The best way to get at least an indication of a place is to read their ruleset, which can often be found on the website. Even though we're not big fans of places with a 200 page list of what you can and cannot do, you can learn a lot from these rules:
Pets: Certainly not every nudist place allows pets, so if you're planning to bring the dog it's better to check first.
Singles: Especially single males are sometimes refused in order to keep the male/female ratio balanced. If you're planning to go as a single, you should check if they don't have a policy against that.
Body decoration: There are nudist places where tattoos and piercings (especially genital piercings) are not allowed.
Transportation: Motorised vehicles are sometimes not allowed or only allowed in designated areas. This counts especially for motorbikes.
Smoking/alcohol: In the beginning of naturist camps, they used to maintain a high standard for health, excluding the use of alcohol and cigarettes. Although this is not that common anymore, there are still places maintaining this rule.
Clothing: Some places call themselves nudist places but are actually clothing optional. If you don't feel comfortable being nude around textiles, it's better to check this first.
Children: Some nudist places are adults only. If you're traveling as a family you should make sure that the place you're going allows children.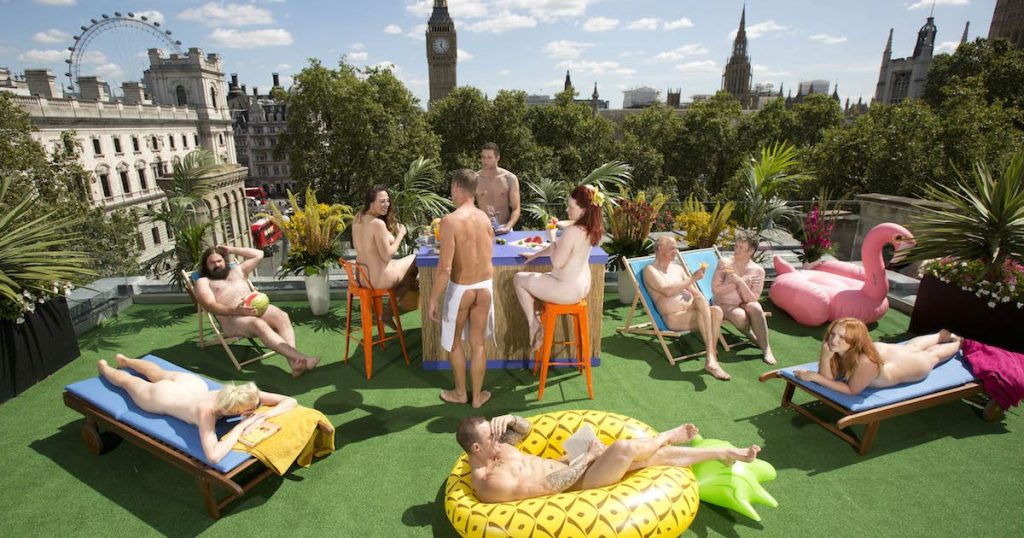 Read what other nudists wrote about the nude resort
There are plenty of websites where visitors of a certain place can leave a review. The most famous one of all is probably
Tripadvisor
. This information is often pure gold, but you have to know how to read the reviews. Here are a couple of tips:
Don't trust a single review. Everyone can have a bad experience in a nice place or a good experience in a crappy place. If there are only one or two reviews, they may not be 100% trust worthy.
Read the positive and the negative reviews. People have different expectations and what's important to them might not be important to you. We've read complaints like "No TV in the room", "bar closes at 10pm" or "no other visitors", some people may actually see that as advantages.
Check who wrote it. The expectations of a 70 year old single male might be a bit different than those of a couple in their twenties. Or a group of friends or a bachelor party or long term travelers.
Based on the reviews of others it's often a lot easier to determine whether or not a certain place will be something for you. Some things that are particularly interesting to check in these reviews are the quality and cleanliness of the facilities, whether it's a crowded or rather a quiet place and if there have been any sex-related incidents. Some swingers clubs also go under the name of nudist clubs, this is typically something you can find in the reviews.
Next to Tripadvisor there are many other sites providing reviews, blogs for example, like our own
Naked Travels
. Just google the place you want to go to with the word review and there's a big chance you'll find some info.
We also like to state that in order to help others, it's nice if you write your own reviews of the places you go as well.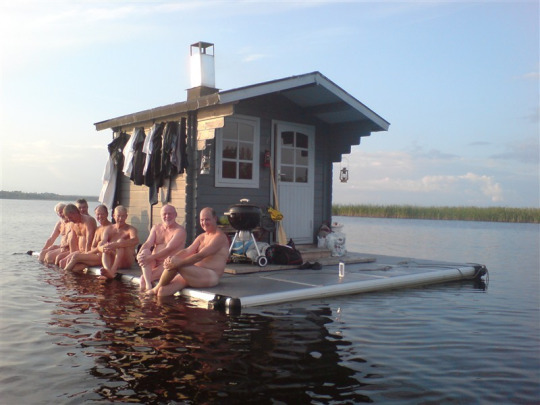 Ask your questions directly at the nudist resort
If you still have some questions, don't hesitate to get in touch with the owners of the place. Some things that can be important to you, you just can't find out on the internet. For example if you want to know if you can have a shaded spot for your tent, which kinds of beer the bar sells, if they have a changing room for your baby or what the temperature of the water in the swimming pool is. Those things you have to ask.
If you haven't picked a certain place yet, you could also ask the help of your local Naturist Organisation. They can send you a list of places to go to, especially if you have special requirements. For example a list of places which are accessible with a wheelchair. They will be happy to help you on your way.
Find the best nudist spots on NUDE
Naked Wanderings' Complete Guide for the First Time Nudist ebook

Do you still have questions about nudism or naturism?
Are you looking for even more tips and tricks?
Our ebook will be the perfect resource for you!

Learn More
Picture credit: The photos in this post are coming from Google and Twitter. If you find one of yourself and you don't want it to be on our blog, let us know and we'll remove it.
---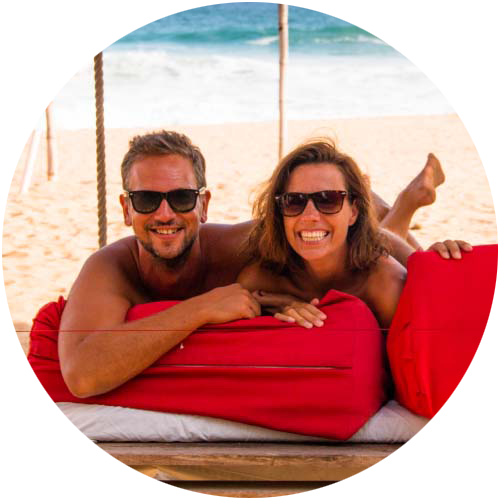 Support Naked Wanderings
Do you like what we do for naturism and naturists? Did we make you laugh or cry? Did we help you find the information you were looking for? Then definitely join our Patreon community!
---