"Oh yes, finally, another new section on this website", some might think… or maybe "oh no, not again"… In any case, let us present to you: Naked Reads"! – Now there's some applause, yelling, people fainting, stuff like that.
No, seriously, one of our favourite pastimes on the nude beach is reading a book and of course we like to share our findings with you. But in this new section we'll limit ourselves to only talking about the books that fit the subject, books about nudism that is.
For starters, we've recently been reading "The Complete Guide to Nudism, Naturism & Nudists" by Liz and James Egger.
Note: This blog post contains affiliate links. By using them you're not paying a single cent, penny or rupee more, but you do help sponsoring Naked Wanderings.
What's The Complete Guide to Nudism about?
Well, the title probably gave something away… It's a guide book and it reads like a guide book. It's divided in about 20 short chapters covering every aspect of nudism/naturism. We're not going to list them all (we don't want to spoil anything), but you can be sure to find topics ranging from "the history of nudism" to "the single male policy" to "nudism and children". Like the name says, it's a complete guide.
What we liked about this book
Actually, the topics that were covered and the style of writing did remind us a bit of our own website (although the book is clearly better written). Liz and James have a great writing style, the is easy to read with a lot of personal (often quite funny) anecdotes combined with scientific material like the results of many surveys and research. The part about the history of nudism for example, you can find this information on the internet as well and 99% of the times it's boring as hell, but in this book the history really reads like a novel.
Liz and James also dare to take a position, which is not always in favour of (some of the) nudists but yet it must make a lot of sense to everyone because it always has strong foundations. The most "difficult" topics like the single male policy are viewed from different angles to create a complete analysis.
What we missed in this book
Yes, we have been able to find a breach in the completeness of this book… Well, according to us of course. What we missed from time to time was a bit of depth, a bit of philosophising. The book is full of answers to questions that many (especially beginning) nudists struggle with, but the unsolvable questions are left out. As a result, if this book was your only reference to what nudism is all about, it might seem like nudism is just about being naked among others. Period.
Who is The Complete Guide to Nudism for?
Who would really benefit from reading this book are people who are interested in nudism but haven't dared yet to take the plunge and also beginning nudists who have been nude at a beach or on vacation and got the taste but don't know how to proceed. This book contains so much valuable information about what nudist clubs are, how to get involved and how to act, there's even a step by step guide for the beginning nudist. The next time someone asks us how to become a nudist we'll probably send them the link to this book because we couldn't explain it any better.
But that doesn't mean that the more experienced nudist won't appreciate the book. There are so many anecdotes that will make you smile and think "oh yeah… been there…"
Get The Complete Guide to Nudism now
Are you interested in reading the book? We're pretty sure you won't regret.
You can get it either in Paperback or Kindle version from Amazon by clicking the link below.
[amazon asin=B01A1F4C5W&template=iframe image2]
---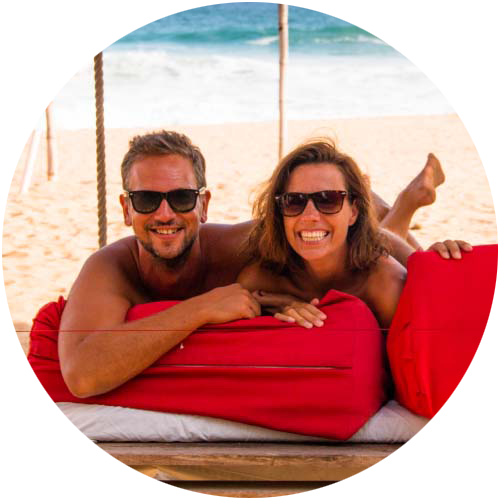 Support Naked Wanderings
Do you like what we do for naturism and naturists? Did we make you laugh or cry? Did we help you find the information you were looking for? Then definitely join our Patreon community!
---