When we traveled to Spain, several months ago, our initial plan was to arrive in
Alicante
and start traveling south from there. One of the places we definitely wanted to visit was Vera Playa, a so-called "
naturist village
" in the north of the Andalucia region. That was the place where we had hoped to write this blog post because people are actually living there and spend their lives (when the weather permits it) pretty much completely naked.
If you've been following our travels, you probably already know that the Spanish government decided differently and closed down the provinces because of the COVID pandemic. As Vera Playa is in another province than Alicante, there wasn't really a legal way to get there. We say "legal", because there are workarounds, of course. But when we saw a video by White Witch in a Van who was staying there at the moment, we figured that it wasn't really worth the effort.
Naturist communities
Especially in Europe, some places are particularly popular for naturists to live. We've mentioned Vera Playa in Spain, but there are a handful of others like Charco del Palo on Lanzarote island,
Leucate
in France and, of course, the infamous
Cap d'Agde
. These are all huge residential areas where you can buy or rent an apartment and do pretty much everything clothes-free.
It is a common misunderstanding though that these are the only places where you can move to and spend the rest of your days in the nude. In fact, at many naturist resorts that we have visited, we found year-round guests. Even, to our big surprise, at
Bare Oaks
in Canada where the temperatures outside of the summer season are not particularly known for being naturist-friendly. But when there are indoor facilities and a good atmosphere, why not?
"Buying" or long-term rent
So, you've decided that it's finally time to get rid of your clothes and you're planning to move to a place where your birthday suit isn't considered a curiosity or legal offense. The next big question is whether you will buy or rent. Renting is pretty straightforward, most often you rent a piece of land and bring your own accommodation in the form of a trailer or mobile home. Another option would be to rent accommodation that is already there, like a chalet. Or in the case of previously mentioned naturist villages, lots of the apartments have been bought as an investment and are rented out both in short and long term. The only thing left is to pick a spot and agree on a price.
Buying is a bit more complicated, hence the quotes in the title of this paragraph. The most important question is "What are you buying exactly?". Pretty much all naturist resorts are private property, meaning that you're very rarely buying the land. Just what's on it. The specifics are dependent from place to place. Do you additionally need to pay a yearly fee to the resort for the land? Do you still need to pay a club member fee? Can the resort kick you out if you bought the place (and on what terms)? Can you rent your place out to others, for example on Airbnb? What are the consequences if you want to sell it afterward?
Other important things to consider
Living a naked life is probably a dream of many naturists. And then you've spent a great summer vacation at an amazing resort and while you're waiting to check out your eye finds the notices board and you see that there's a bungalow for sale. You start dreaming. With just some minor adjustments to your life, maybe you could actually come over and live here.
It's important to realize that the summer months are rarely a reflection of the low season. The weather is obviously the most important factor. How cold does it get in winter? Do you really want to spend months in a row in a badly insulated mobile home in a forest while it's snowing and freezing outside?
And what happens with the facilities? This week you went naked to the resort shop, had lunch in the resort restaurant, beers in the resort bar, skinny-dips in the resort swimming pool,… Are all those things available during the low season as well? Or will you have to put on clothes and drive for an hour to the nearest supermarket?
Who lives at a naturist resort?
As naturist venues tend to be quite far away from the outside world and large cities, it's not a coincidence that most people who are living full-time at naturist resorts are those who don't need to go to a job every day. Until recently, these were mostly the elder generations. We've seen this phenomenon in both Europe and the United States, where naturists who retired decided to sell their house and move to a naturist resort instead.
Especially in countries like Spain, which are cheaper than most other parts of Europe, this can be quite beneficial. Other than having great weather almost year-round and the opportunity to be naked and among naturists as much as you want, the house prices are also a lot lower here and so are the daily expenses. In other words, pension money tends to go a much longer way than in other parts of Europe.
As we talked about in our previous blog post, long-term stays at naturist venues might increase in popularity in the following years thanks to the
digital nomads
. Now that more and more people can work from everywhere they want, some of them might choose to work in a naturist place.
---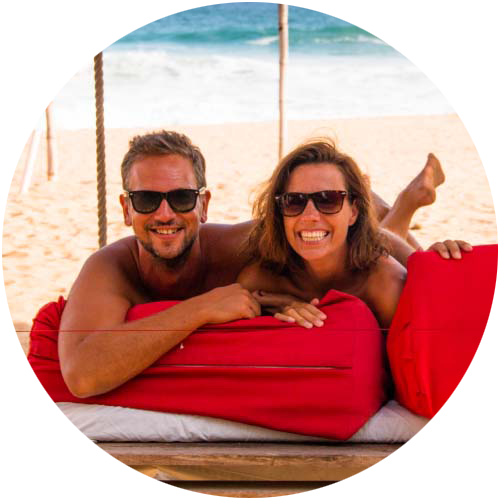 Support Naked Wanderings
Do you like what we do for naturism and naturists? Did we make you laugh or cry? Did we help you find the information you were looking for? Then definitely join our Patreon community!
---