France is a paradise for many different reasons. Food lovers and wine enthusiasts definitely know what we're talking about, but also those who prefer to travel with as little clothes as possible know that France is still a top naturist destination in the world.
If we wanted to write a guide about all naturist options in the country, we would end up with a pill of probably more than a thousand pages. Since we're not Tolstoy, we decided to create different guides per region.
In this guide, we will discover Occitanie, home to the famous naturist villages Cap d'Agde and Leucate and to numerous wonderful nude beaches, naturist campings and B&Bs.
Welcome to Occitanie!
Best time to visit Occitanie
Being in the south of France, Occitanie gets the best weather and the majority of its visitors in the European summer months. Half of June until half of September is often considered high season and its peak comes between half of July and half of August when many of the French and the surrounding countries have their holidays.
Needless to say that during high season the accommodation prices skyrocket and many of the naturist resorts (especially the rental accommodation) gets fully booked way in advance.
May, June, September and October are also nice months to visit Occitanie, especially for those who prefer their naturist vacations to be relaxed and quiet and who don't like the big masses. During these months, the weather can be quite unpredictable, but yet it's often good enough to spend at least a couple of hours a day in the nude.
If you're planning to visit the Aude region, it's also important to know that this is one of France's windiest departments. In the north-west blows the Tramontane, a dry ground wind which makes the temperatures drop a couple of degrees, especially early and late in the season. In the south-east are the Marin winds, which come from over the sea and tend to be hot and wet. For some, these winds are a blessing. Surfers for example.
Naturist villages in Occitanie
Naturist Village Cap d'Agde
Naturist Village Leucate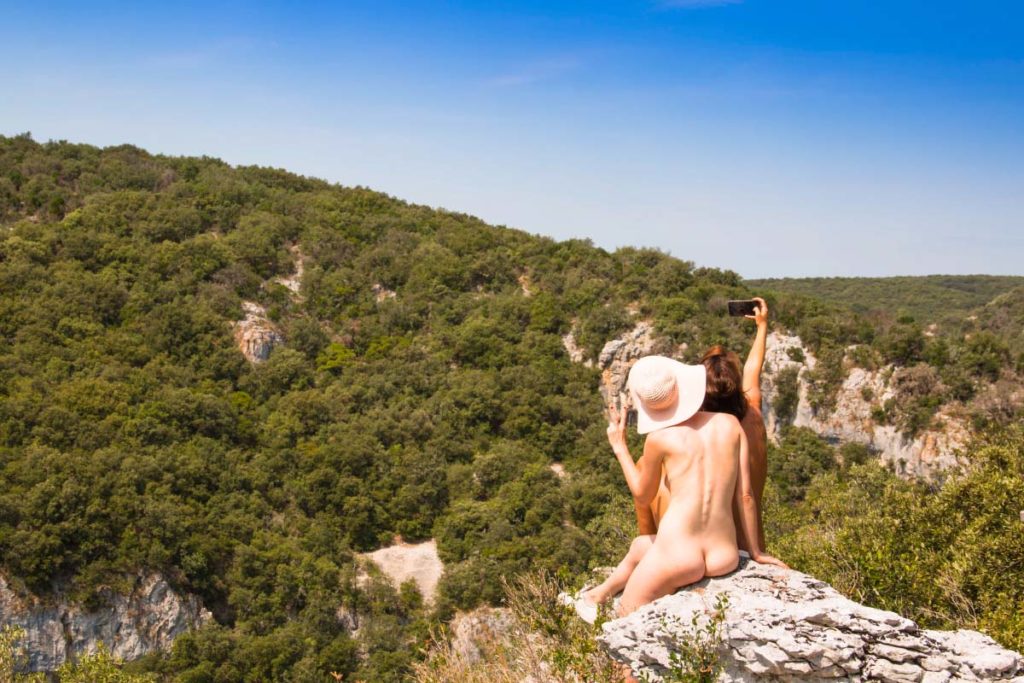 Nude beaches in Occitanie
Although France is often considered the queen of European naturism and the number of naturist resorts are more than plenty, there are less nude beaches in the country than one would initially think. Nevertheless, there are quite some pearls to be found in Occitanie and we're happy to provide you with an overview.
Nude beaches in the Gard region
Nude beaches in the Hérault region
Nude beaches in the Aude region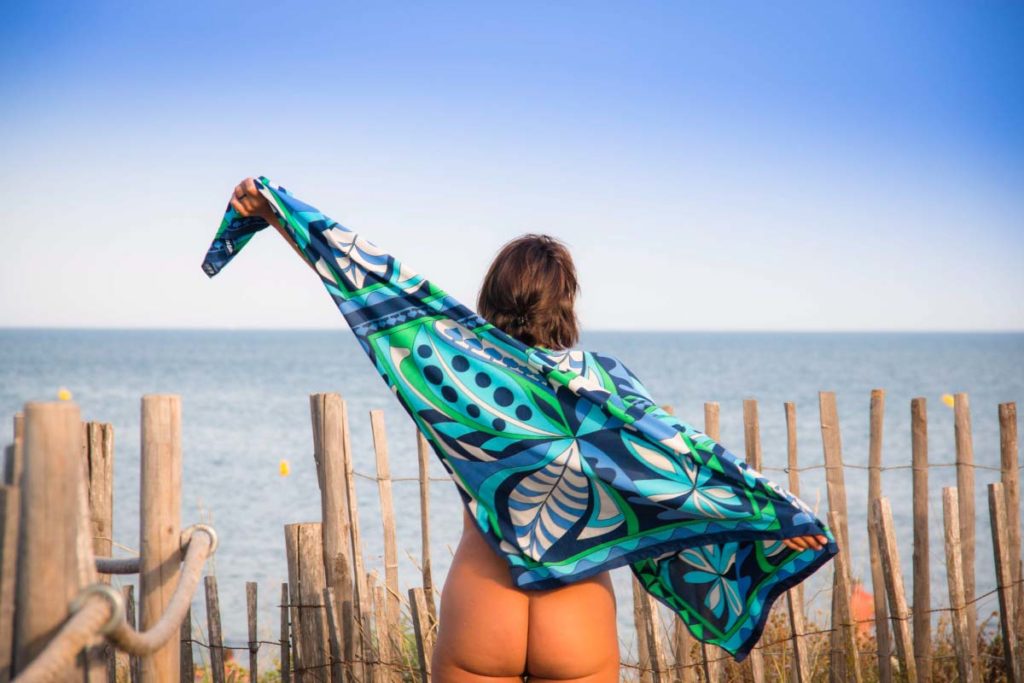 Nude beaches in the Pyrénées-Orientales region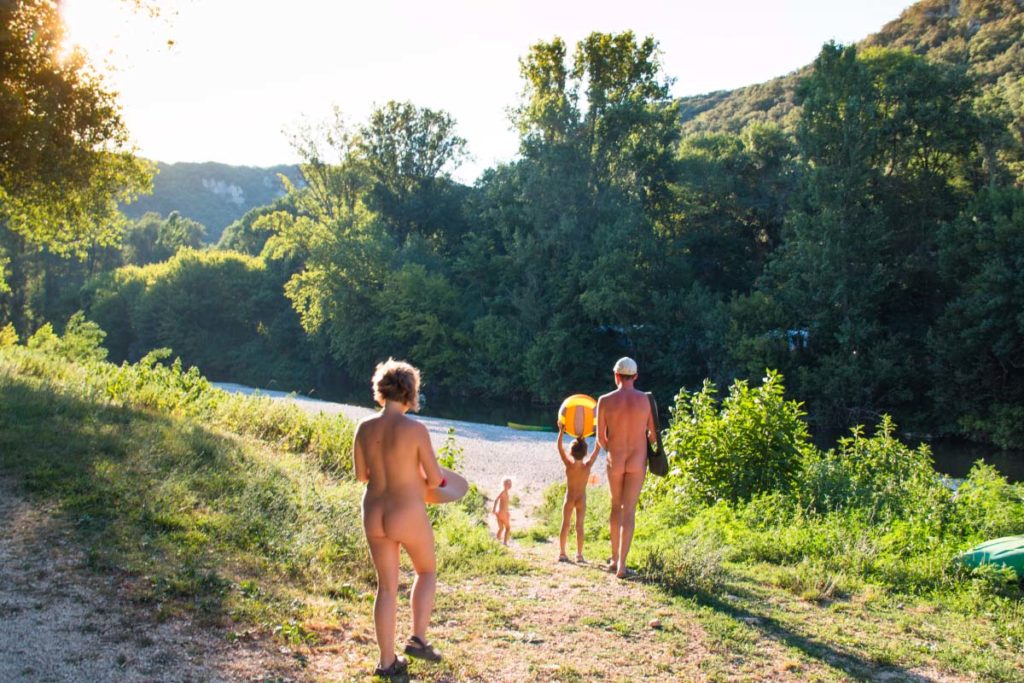 Naturist resorts in Occitanie
Naturist resorts in the Gard region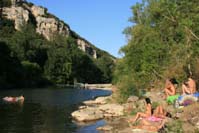 RECOMMENDED: La Genèse – Méjannes-le-Clap
On the other side of the Cèze river, you can find another naturist camping paradise called La Genèse. This camping is completely located inside the river valley, which makes most of the domain agreeably flat. There is direct access to the river as well as a large pool, several sports facilities and lots of entertainment options. The camping has a restaurant and bar. Rental accommodations come in the form of safari tents and mobile homes.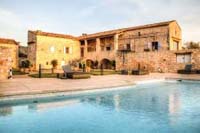 RECOMMENDED: Domaine de la Quiquier – Goudargues
This naturist guesthouse is one of a kind. Not only does it contain Europe's largest naturist domain, but it's also Europe's most luxurious nude accommodation. Guests can enjoy a large swimming pool and jacuzzi. Breakfast is included and other meals can be prepared on request. The wonderful domain is excellent for nude hiking and relaxing in nature.
Naturist resorts in the Lozère region
Naturist resorts in the Aveyron region
Naturist resorts in the Hérault region
Naturist resorts in the Lot region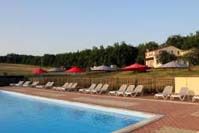 RECOMMENDED: Le Clos Barrat – Sérignac
A top naturist destination in the Lot region is definitely Le Clos Barrat. For a couple of years under new, dedicated management and currently flourishing. Le Clos Barrat has a large swimming pool, several sports facilities and a children's playground. Activities like communal dinners, quizzes and others are organized on a regular basis. Le Clos Barrat has different camping areas, some close to the bar and others further in the woods for more privacy. There are also 4 brand new rental mobile homes and 2 guest rooms.
Naturist resorts in the Tarn-et-Garonne region
Naturist resorts in the Tarn region
Naturist resorts in the Gers region
Naturist resorts in the Hautes-Pyrénées region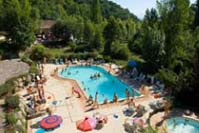 RECOMMENDED: Domaine de l'Eglantière – Ariès-Espénan
L'Eglantière is at the end of France and the start of Spain, right near the majestic Pyrenees mountains. The influences of both countries trickle through into the camping and its restaurant. Guests particularly enjoy the large pool, the river and the many nude hiking options. There are daily activities for adults and children and great evening entertainment. Other than camping pitches, rental accommodations are available in the form of cabins near the river.
Naturist resorts in the Haute-Garonne region
What, where and when to eat in France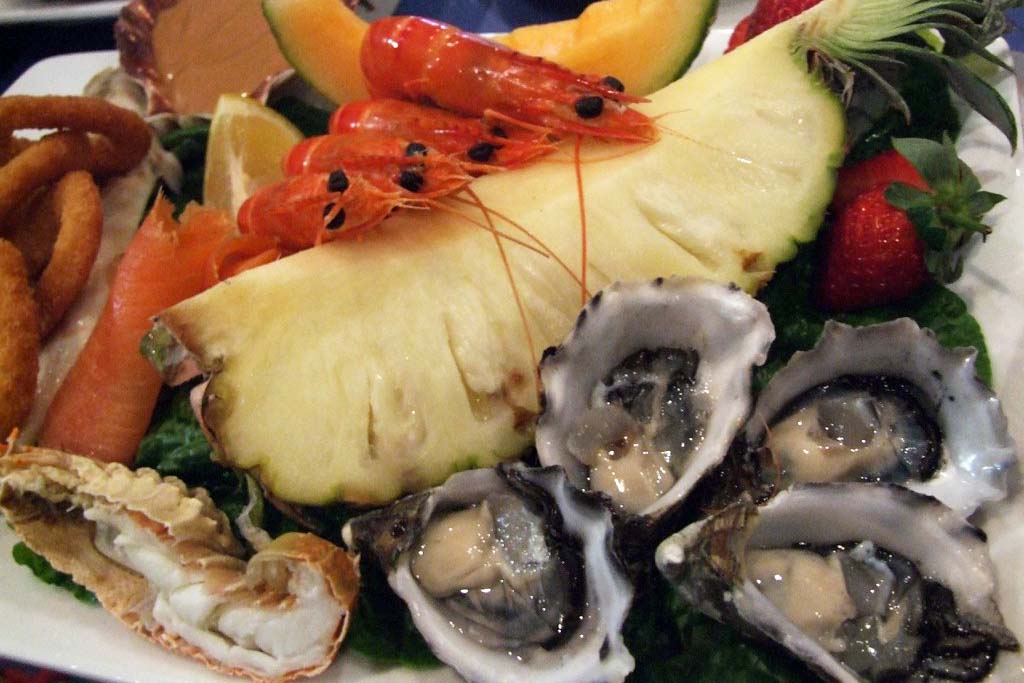 Getting to Occitanie and around
Fly
The two major airports in the Occitanie region are Montpellier Méditerrannée in the east and Toulouse Blagnac in the west. Both airports have connections to many European countries.
Other international airports include Béziers Cap d'Agde, Carcassonne; Nîmes, Perpignan and Tarbes-Lourdes-Pyrénées. All have international connections. Because of the many low-cost airlines in Europe, it's advisable to check whether there aren't any cheap deals to one of these airports.
Bus / Train
France has a great high-speed train network called TGV and in only a couple of hours, you can find yourself arriving from Paris in Occitanie. Most large cities are connected to the TGV network, from there you'll often need to take local trains to your final destination.
The local bus network is great to travel between towns and for day trips, but it is not advisable for long distances. In that case, it's better to check with the long-distance bus companies. The main four serving many destinations in France are Isilines, Eurolines, Flixbus and Ouibus.
Drive
Except for the large naturist resorts like Cap d'Agde, Leucate or Sérignan Plage, having your own transportation is quite a must to get to your naturist destination in Occitanie. Car rental offices can be found in all airports and in most of the large train stations.
The "autoroutes" (highways) in France are most often tollways and are infamous for being very expensive. The alternative is the "route national" which is cheaper but can take a very long time because of the many traffic lights, speed bumps and roundabouts.
There is a difference in toll for different sizes of vehicles. Therefore it's advisable to only rent the size of car you really need. The tolls are to be paid when you leave the tollway.
To be allowed to drive in France you need a valid European or international driving license, a valid passport or European identity card, proof of motoring insurance and proof of vehicle ownership. Cars driving on public roads must have yellow reflective vests, a warning triangle and an alcohol test. The minimum driving age is 18 years.
Visa regulations
France is part of the Schengen zone, which means that visitors from the whole European union can visit the country with just a regular identity card. Also visitors from Norway, Iceland, Switzerland and Lichtenstein are not required to get a Schengen visa to enter Croatia (or any other EU country).
Visitors from every other country will have to apply for a Schengen visa. This process often takes 14 to 21 days and requires a valid passport with at least 2 empty pages, proof of accommodation, proof of outgoing flights, travel health insurance and proof of financial sufficiency. Yes, it's a lot, but in return, you'll get a paper in your passport which will allow you to travel for 90 days not only in Spain but in every country which is part of the European Union.
Staying Safe
France is generally a really safe country to travel to and still the world's most popular holiday destination. Lately, there have been some occurrences of "yellow vest" protests turning into riots and terrorist attacks, but it's quite unlikely that you'll encounter any of those. If you stay away from protests, your major safety concern will be pickpocketing and scams.
Pickpockets operate mostly in tourist hotspots and on public transport. Keep in mind that these thieves are very good at what they do, so never leave your belongings unattended and leave everything in your hotel/car/camper which you don't need.
The majority of the scams happen in large cities and beach villages.
Typical scams include:
⚠️ The friendship bracelet: A stranger wants to give you a friendship bracelet and ties it around your wrist in a way that it can't easily be removed. Then you're asked to pay for it.
⚠️ The golden ring: Someone finds an expensive golden ring on the street and offers it to you because his/her religion forbids keeping the ring. As soon as you accept, they'll come up with a sobbing story and ask for money. The ring is worthless, by the way.
⚠️ The bicycle taxi scam: A driver offers to bring you to a certain destination for a cheap amount, once you get there, they'll come up with a (fake) pricing list containing lots of additions, taxes, etc.
⚠️ Petition charity: You're asked to sign a petition for a certain good cause, once you've signed they'll show you the backside of the paper which says that you have to give a donation.
⚠️ The fake metro ticket: What the name says. Only buy tickets from official machines.
Say What?
French is the language of love and the French are very proud of that. Parisians, for example, are often seen as rude by foreigners because they plainly refuse to speak English. Also in Occitanie, you can win the love of the locals if you at least try to speak their language.
Following words will help you get along:
Salut = Hello
Comment vas-tu? = How are you?
Bonjour = Good day
Bonsoir = Good evening/night
S'il vous plaît = Please
Merci = Thank you
Excusez-moi = Excuse me
Où est…? = Where is…?
la salle de bain = the bathroom
la plage naturiste = the nude beach
ma serviette = my towel
le bar = the bar
À votre santé! = Cheers!
Au revoir = Goodbye