How many people have seen you naked already? Maybe a handful of previous partners? Maybe some close friends or family members? Maybe nobody at all? In our case, that would be many thousands. Maybe hundreds of thousands. We didn't really keep track.
Does that idea sound daunting to you? It definitely did to us, the first time we were about to enter a place where "naked" was the official dress code. From the number of cars that we had seen on the parking lot, we could be pretty sure that the select VIP club of "People that ever saw us stark naked" would easily quadruple. Probably more. If felt quite overwhelming, we can tell you that.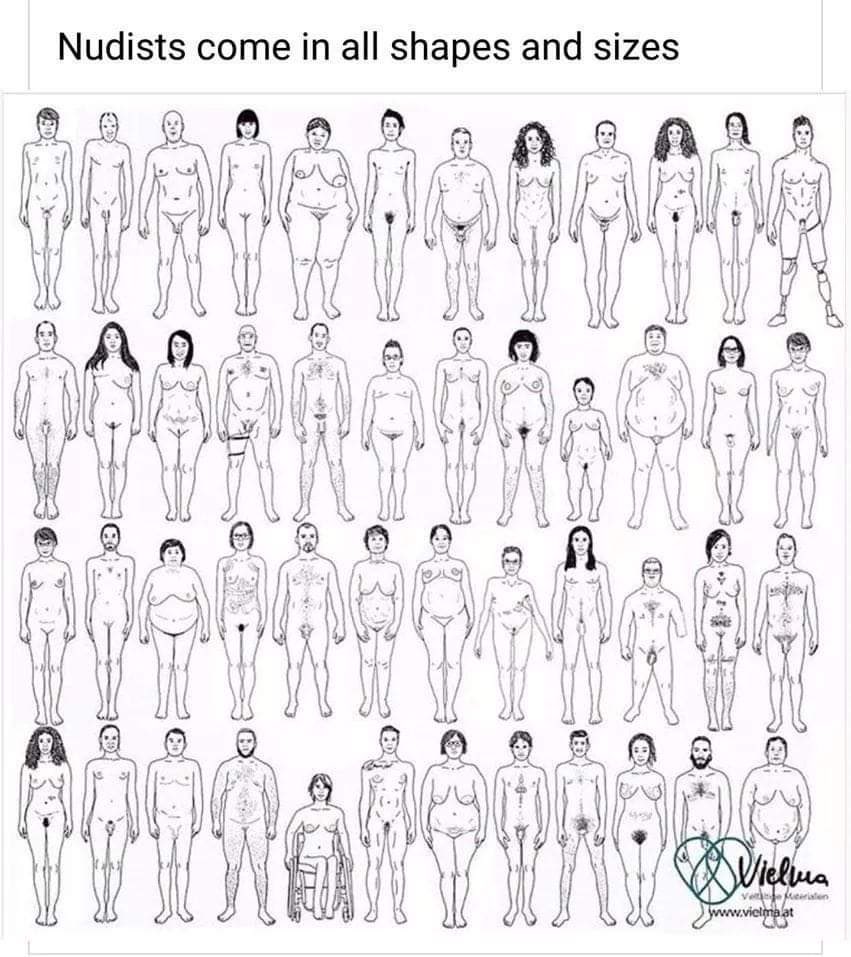 The couple that couldn't care less
When we think back about that day, it feels like we were acting so childish. It's just a naked body, why were we making such a big deal about it? But that was what living for many years in a society that condemns nudity does to you. From the age of three, we are thought that no matter what happens, our pants need to stay up when there are people around. That is dirty, shameful, and sexual. Few people are supposed to see you naked and vice versa.
Indeed, vice versa, because the number of people that we had ever seen naked in real life wasn't that much either. Our first social naked experience happened in a spa center, which is quite common in Europe. Once you've paid for the day at the reception desk, you are directed to a locker room where you have to exchange all your clothes for a bathrobe. A communal mixed locker room, which was empty at the moment we entered.
We started to undress but didn't get far before another couple entered. We wondered what to do next. What's the etiquette here? Do we all turn our backs to each other and pretend that the others don't exist? Do we each go in a far corner of the locker room? Are we supposed to have some small talk? We abrupted our undressing process and started to saunter. The couple chose the locker next to us – well, that's how it felt – and in less than a minute they were completely naked. Two completely naked strangers right in front of us, while we were still half-dressed. They put on their bathrobes, gave us a friendly smile, and walked through the door that leads to the spa.
Getting used to getting nude
The weirdest thing was that it happened so casually. Where was the shame, the embarrassment, the weird eye movements? If at that exact same moment a monkey had walked in and said: "Hey, what's up dudes", we wouldn't have been all that much more confused. This is one of the most important aspects of a first social nude experience. It's out of your comfort zone. The rules of society that you've gotten so much used to, don't apply anymore.
Many years later in Canada, someone would come with us to a naturist resort. For him, it was the first time ever. That resort did not have a locker room, so it was common to just leave your clothes and valuables in the car on the parking. We arrived, parked the car, got rid of our clothes, and walked towards the reception. For us, it was just common sense. But later that night, our friend would express the exact same awkward feeling that we had experienced a long time ago. The feeling that Alice must have had when she fell into a hole and arrived at a place where things just didn't were like she was used to. For Alice, eating a mushroom could get her through a small door. For us, wearing clothes suddenly became abnormal.
But this blog post is not about Alice, nor about our friend. When the other couple left the locker room, we got rid of our clothes, but on our bathrobe, and walked to the door that gave entrance to the actual spa.
The spotlight effect
For some, at the moment very inexplicable reason, we imagined a kind of movie scene where you enter a room and then all heads turn towards you. As if you disturbed a prayer or an important meeting. As if we were about to enter a secret community where we were not really supposed to be. Everyone would stare at us and wonder "what are THEY doing here?". "Look at them, with their imperfect bodies".
But guess what really happened. Indeed, nothing. Actually, exactly the same thing that happened with the other couple just minutes before. People acknowledged our presence, friendly smiles and "hellos" were exchanged, but that was really it. Instead of feeling like the new kid on the block, it felt as if we had been part of this community forever.
In psychology, this is called the
Spotlight Effect
. It means that we believe that we are noticed more than we really are. For ourselves, our own life is pretty much all the time the center of the universe, and we tend to project that idea on others. We think that there's a spotlight on us, that people see everything we do. But they do not, of course.
What happened next?
From there, everything happened so fast. During the first couple of minutes, we saw so many naked people that our common sense said "Okay, this is too much for me, I quit" and from there it all went very smoothly. We had entered with our bathrobes very well tightened, but of course, we had to get rid of those if we wanted to use any of the facilities. So we did, we dropped that bathrobe and got into the jacuzzi.
When we got out of the jacuzzi, we immediately put the bathrobe back on, to take it off a minute later to go into the sauna. Same procedure to go from the sauna to the swimming pool, and from the swimming pool to the hammam, and at one point we wondered: "Where did I leave that bathrobe again?". This is the end of this story. We've gotten used to being naked among others.
Your first time naked
Experiences differ from person to person. Maybe your first-time experience will be exactly the same as ours. Maybe it will be like our friend in Canada, who just saw everyone he was with take off all their clothes and walk away. Maybe it will be something completely different.
The most important thing to remember is that you will not be the center of attention. Except for the other first-timers, everyone else has seen a lot of naked bodies before in his or her life. The other thing is that bodies come in all different shapes. There is no perfect body, nor is there an imperfect body. It's just a body, and we only have one and it is always different from all the others. That's what makes us unique.
---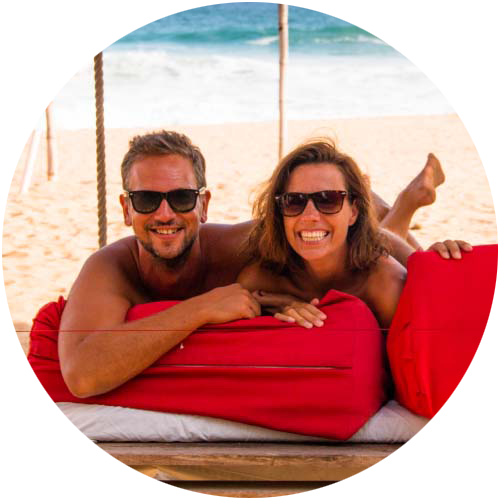 Support Naked Wanderings
Do you like what we do for naturism and naturists? Did we make you laugh or cry? Did we help you find the information you were looking for? Then definitely join our Patreon community!
---