One day your father, your wife, your daughter, your bff or your uncle Fred drops the word: they are
nudists
. If you have no idea what it is or how to handle this new information and you have a ton of questions, this document will help you on your way.
Or maybe you are uncle Fred, walking up and down the isle for the hundredth time, rehearsing the words you're going to say: "Family, I am a nudist".
In this article you will find some cornerstones for your speech and if you're not that much of a talker, you can just print it out and shove it in front of people's faces. Whatever you think is best, Fred.
What is a nudist?
Other than "nudist", also the term "naturist" is often used, and in this blog we like to use "nudie". Basically, it all comes down to
the same thing
. A naturist/nudist/nudie  is someone who enjoys being naked, with or without the company of others.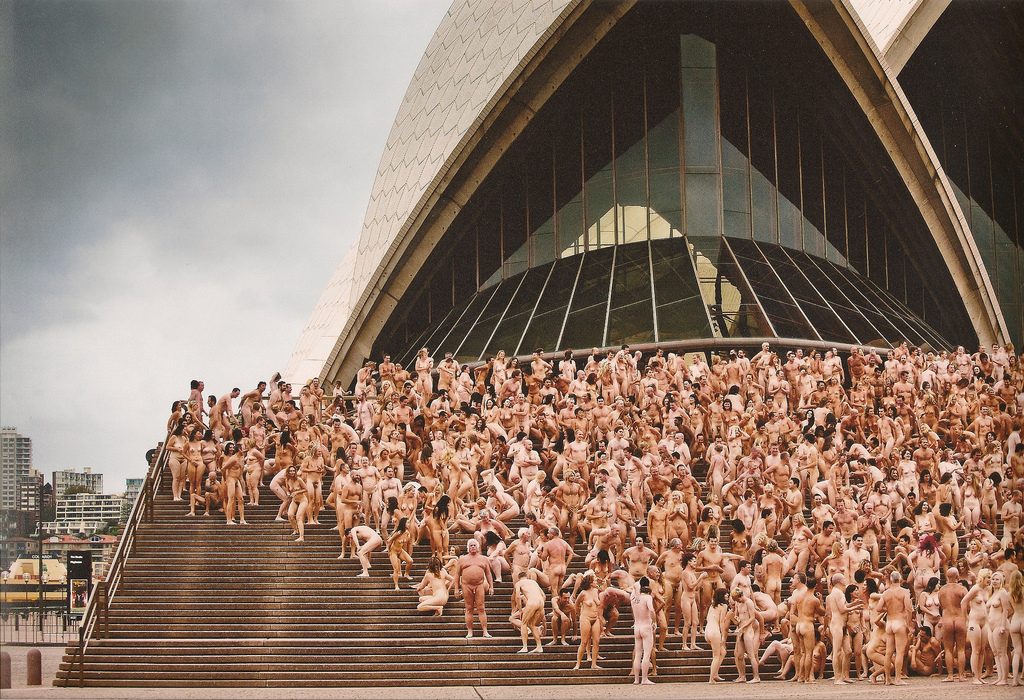 Company, you say?
Yes, many nudies enjoy the social factor. They go to the club, the resort or the beach to spend some time naked among other naked people. It's quite comparable with any other type of club, a golf club for example. People get to know each other, do some sports, have some chats and drink some wine. Except that everyone is naked.
Are they having orgies?
No they are certainly not. Among nudies, sex is not tolerated outside of any private accommodation. Because society has created such a strong link between
nudity and sex
, it's sometimes hard to imagine for a non-nudist, but it's the truth. The same rules count as in the golf club, no partners are swapped, nobody has sex in front of you or will ask you to participate. One may fall in love, but just like at the golf club you'll have to get a room.
So what do they do then?
Well, pretty much a lot of relaxing or working out. Nudies are often
into sports
, so they play volleyball or bowling or they swim or run some laps. But many are also just there to enjoy life, to read a book, to spend some hours in the sun and get a nice tan,  to
destress
, to socialize with like minded souls or to be away from technology for a couple of hours.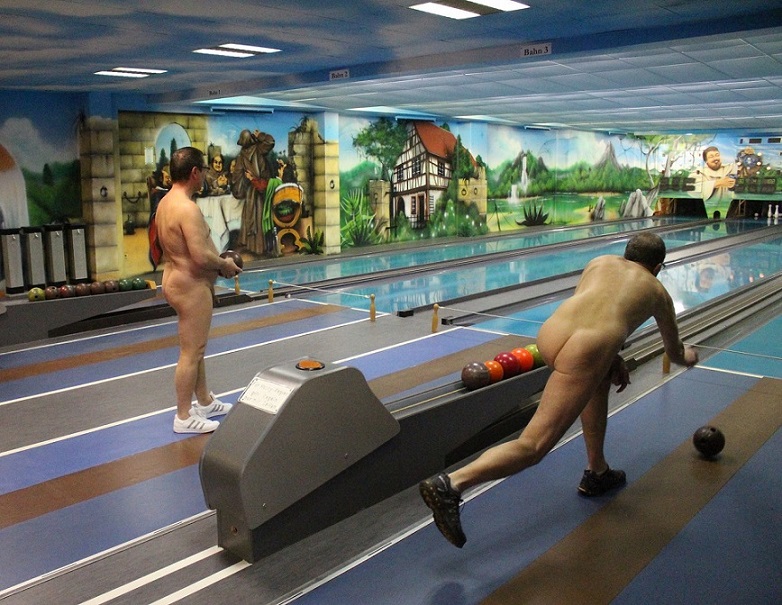 Away from technology?
At many naturist places cell phones or tablets are forbidden in the common areas because of their camera function. But this has another great advantage, finally you get some time away from the digital world, a couple of hours without
Facebook and Instagram
, no text messages, no calls. It may sound like horror, but it's actually very liberating.
So naturists are people who like to be naked among others in their clubs without having sex. Correct?
Almost. It's very hard to give a complete definition of the terms "naturism" or "nudism", because it has a different meaning for different people. Some don't like to social aspect at all and prefer only to be naked at home, some only go naked on their yearly holiday in the south of France and some try to be naked as much as possible.
How do people become naturists?
Some (like ourselves) accidentally got in touch with it and loved the lifestyle, some were born in a
naturist family
and some just wanted to try it out of curiosity or got introduced by a friend, partner, or family member. From the outside, the naturist community seems a very closed thing, but it's certainly not. The high fences around the club may be intimidating, but there are always a
bunch of nice people
behind them.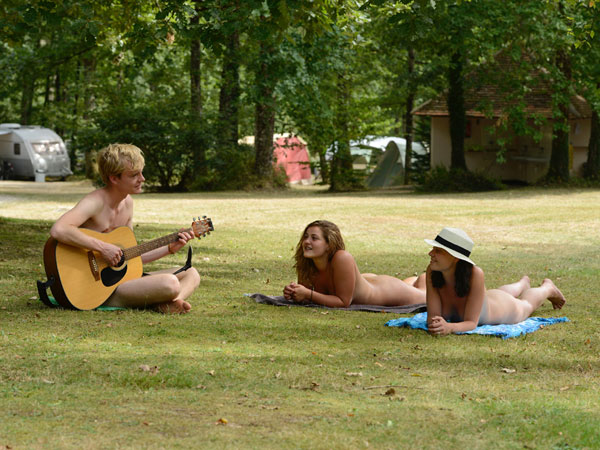 Why are people naturists?
Again, this depends from person to person. There are hundreds of reasons to become a naturist, but we'll name a few that we hear the most often.
Comfort: many things you do, cleaning, cooking, swimming, reading or sleeping are just more comfortable without any clothes on.
An equal tan: no matter how tiny your bikini is, you will never have an equal tan if you don't sunbathe naked.
Liberation: Being naked gives you a feeling of freedom, as if you are relieved from something that has been pulling on you for your whole life.
Protest: For others it's rather a kind of protest, a middle finger to society. You can make me pay taxes, you can make me walk in line, but on Sunday afternoon you cannot make me wear clothes.
Destress: Being naked, especially in a social scene takes away your stress. It gives you a mental holiday without having to go far away.
Body confidence: It may sound controversial, but by exposing yourself, your strengths and your flaws to others, and meanwhile seeing others in their purest form as well, you become more confident about yourself.
What if my partner is a naturist?
Since about one twentieth of the world considers themselves some kind of naturist (in Europe, America and Australia that's probably more), you shouldn't be very surprised. If you've read the previous topics, you should already know that naturism is not a disease, it's not for loonies and neither for perverts. So it's not such a big deal as you might initially think.
Basically, you have 3 options:
You could forbid your partner to engage in any nudist activities. This is clearly the worst option as it's not a good foundation for a healthy relationship.
You could tell your partner to enjoy his/her nudism but that you prefer to keep your clothes on. Fair enough, a decent agreement, but yet we would fully advise you the next point.
You give it a try yourself. This will enlarge the common ground between you, which in the end is better for your relationship and probably you'll enjoy it as well. And if you don't, just pull up your pants again and you're not a nudist anymore. But at least you've tried.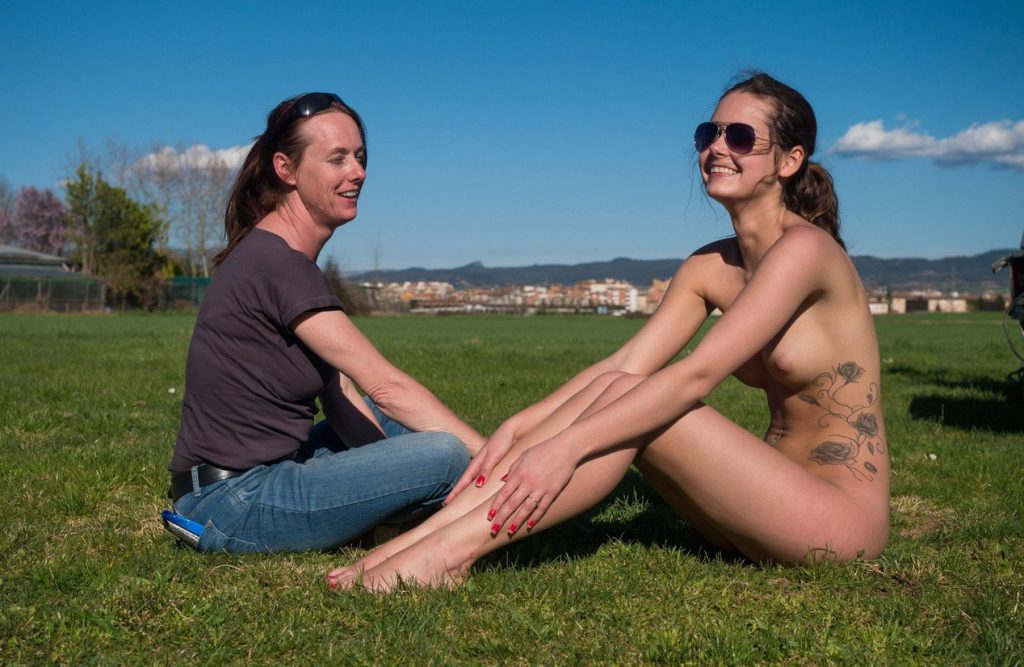 But my partner will see all those beautiful naked people…
A common misunderstanding is that nudist venues are flocked with naked movie stars and top models. Let's just pop that bubble for you Fred, it's not. Naturists can be everyone, your neighbour, your doctor, your mother or your boss. Next time you go shopping, take a good look around. All the others in the store are possible naturists. Are they all extremely attractive? We doubt it. Is it possible that there's just at that time an impressively beautiful person? That could be.
Which brings us to another
misconception
: Nudity doesn't make people more beautiful or attractive and the longer you're a nudist, the less you'll notice the fact that people are naked. Your partner sees attractive people on a daily basis in shops, on the way to work and on TV, and yet you're still together, right?
Can I bring my children to nudist resorts?
Well, since you and your partner are nudists now, you may want to spread the joy through the rest of the family. And lucky you: the answer is yes. In some venues children are not allowed because, well, they're not always that peaceful and quiet. But in most places it's very common that nudists
bring their children
along.
Do I have to tell people that I'm a nudist too now?
No you don't, this is a personal decision and nobody should know if you don't want it to. Nudist venues are also very discrete when it comes to providing details about their visitors, even if you call them because you urgently need to talk to your wife because the kitchen is on fire and she misplaced the fire extinguisher (again). Most venues won't tell you that she's actually there.
Nevertheless, it sometimes doesn't hurt to tell others about it, you may introduce some friends into the lifestyle, maybe they'll tell you that they have been nudies for ages themselves too.
And if you don't know how to tell them, start this document from the beginning.
Naked Wanderings' Complete Guide for the First Time Nudist ebook

Do you still have questions about nudism or naturism?
Are you looking for even more tips and tricks?
Our ebook will be the perfect resource for you!

Learn More
Picture credit: The photos in this post are coming from Google and Twitter. If you find one of yourself and you don't want it to be on our blog, let us know and we'll remove it.
---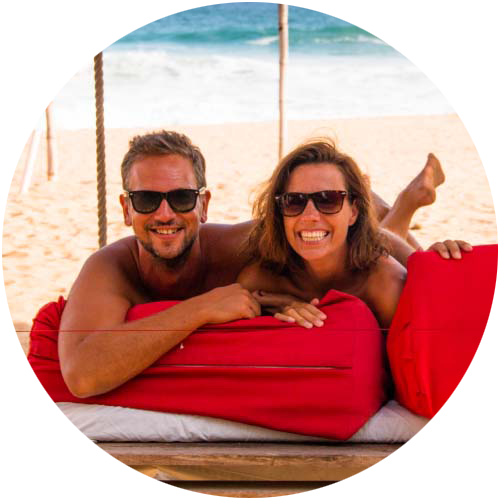 Support Naked Wanderings
Do you like what we do for naturism and naturists? Did we make you laugh or cry? Did we help you find the information you were looking for? Then definitely join our Patreon community!
---