The idea of being naked among others can be very scary, in fact, it's the subject of many nightmares. Then why should you do that for something that should be relaxing, for something that should be fun, for those couple of weeks a year when you're supposed to release all stress, for your holiday?
We'll tell you why!
As a reader of this blog, you already know about the joys of feeling the sun on your body and the grass between your toes. About waking up in the nude, having breakfast in the nude and hang around the rest of the day… in the nude.
You've already read about what nudism does to your
body confidence
, that it has
nothing to do with sex
and that it's a
pretty good education for your children
.
You know all that, but you're still not convinced. So here are some more reasons.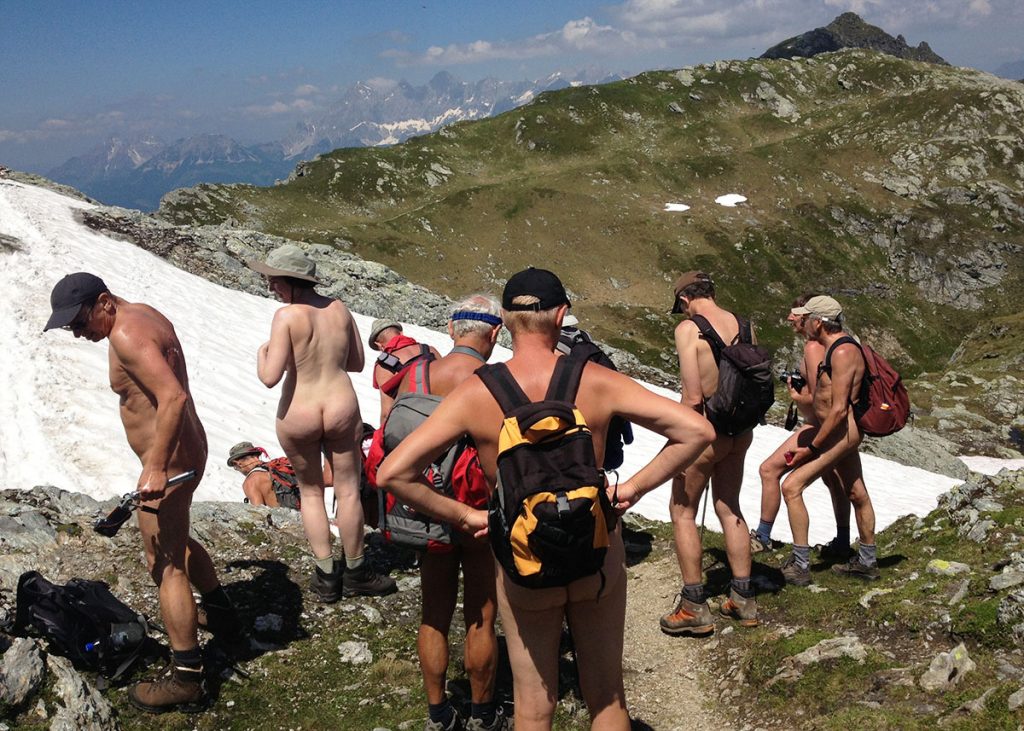 1. Do something different
We believe that in life, in the end, it will have been the experiences that made a difference. Not the amount of money on your account, not that 200 inch TV or that 5000 euro leather sofa. It's about what you did, not about what you had.
That's why we're such big fans of doing something different once in a while, something new. When it comes to traveling, the options are unlimited. You could go paragliding over the Grand Canyon, diving with whale sharks in Honduras, become a pilgrim and walk to Santiago, climb a mountain or cross a desert. But sometimes it doesn't have to be all that adventurous or dangerous or expensive. You could as well try a naked holiday.
In the past, nude vacations were only for campers. These days there are possibilities for everyone. If camping is not your thing, there are nudist resorts, nudist cruises, nudist B&B's, whatever. Lots of places where one can be comfortably naked.
2. You won't become a nudist
The word nudist sometimes has a bit of an undertone, people like to put labels on others and just like "snob" or "backpacker" or "hippie", "nudist" is one of those labels. Some people are proud of being one, others resent being called one.
Going on a nude vacation doesn't really make you a nudist. There are loads of people who spend two weeks per year in a nudist resort and for the rest of the time only undress to take a shower. And that's perfectly fine.
Going on a nude holiday is not something permanent, it's not like a tattoo. It does happen that people don't like to wander around naked (crazy, we know, but it really does) and it does happen that people keep feeling uncomfortable being naked among others. If you'd appear to be in such an unfortunate case, the only thing you have to do is pull your pants up, put on a shirt and leave. And that's it. We'll never talk about it again. But at least you've tried.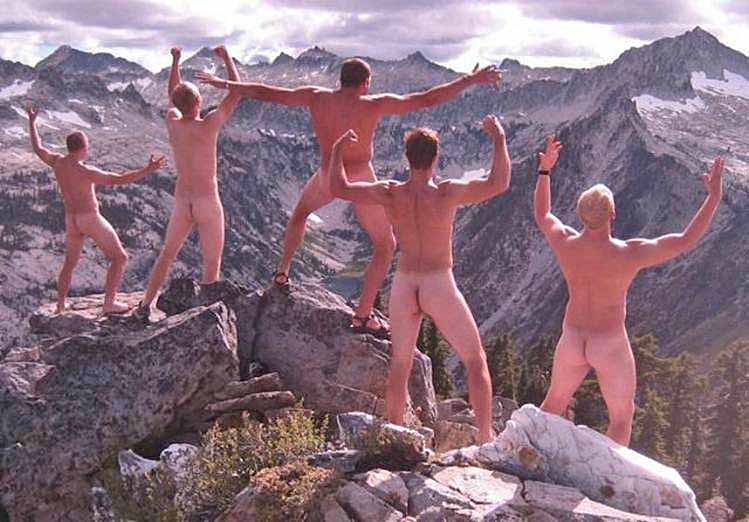 3. It doesn't have to be far away
Well, if it's your first time, you might want it to be a little bit far away because you don't want to run into your neighbor, your uncle Danny or (oh the horror) your boss. And yes, them being there would mean that they're also on a nakation and yes, you might get the chance to get to know them in another way, but no, it's not something you want to happen. Understandable.
What we want to say here is that you don't have to travel all the way to the Caribbean or Greece to be able to get your nude on. If you're living in the US, Western Europe, Australia or New Zealand, you can easily find nudist resorts or camps in the neighboring countries or states and even if you're from Asia you'll probably find a cheap flight to Thailand or Bali. A quick Google search will help you a lot further and of course, you could also consult our wonderful
Naked Travels
section.
If you don't care about Uncle Danny, you'll probably even find a place close by.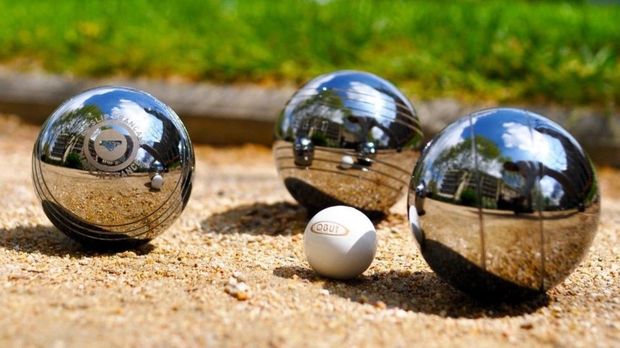 4. It's not all about playing petanque
Google the words "nudist activities" and (next to an unfortunate load of porn) chances are that you'll find pictures of a bunch of elderly men playing jeu de boule or volleyball or something else that doesn't exactly look like your ideal way to spend your holidays.
Sports
are still a favorite activity for nudists and many resorts and camps will still have a petanque court. That doesn't mean that you have to engage in any of that, many places already figured out that in order to attract a younger crowd they'll have to do something more appealing. So be prepared for naked boat rides, naked waterskiing, naked diving, naked hikes, naked runs, naked parties, naked whatever cool stuff.
When you come back in the evening, you buy a bottle of rum, a bottle of coke and you play a couple of rounds petanque. And you'll enjoy it!
5. The membership card is long gone
This was the main reason that kept us from going to many nudist places, in the beginning, was one simple line on their website saying "INF card required".
It's not like you can go to the INF (International Naturist Federation) website and click a button saying "gimme a card", oh no, you have to contact your local naturist federation, fill out some forms, send them back, fill out some more forms, maybe have an interview, pay a fee, subscribe to a magazine and if you're lucky, you'll get your card when the summer has long gone. It's easier to get a visa for Pakistan than to join the INF, or so it seems. And all that hustle for spending two weeks with your naked ass in the sun? No thank you!
Fortunately, the INF card is not a requirement anymore in most places. Even if it's still on their website, you can contact the resort and tell them you're not a member and they'll most likely not care. It's a business after all. The only advantage of such a card is that you can get some discounts, in some places.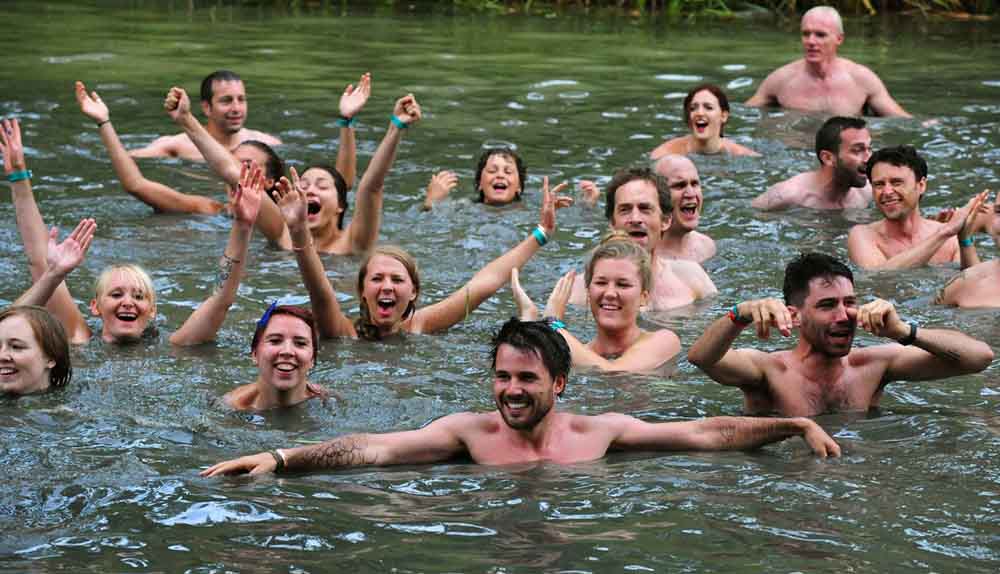 6. And of course, you can swim naked
We've said it before and we'll say it again, there's nothing like swimming nude!
Even if you're already completely confident with your body, even if you can also relax in a place with loud people and even louder televisions, even if the feeling of the elements on your body means nothing to you, even if you don't mind being packed like sardines on a beach, nobody can disagree that there's nothing like skinny dipping. Period.
Next to the not having to walk around in wet bathing suits, you'll get pretty of other practical advantages on your nude vacation. An equal tan for example. When you're back home you can wear whatever dress or skirt or t-shirt and nobody will spot a line. And you'll see them wonder, what is their secret? And then there are the communal showers, no more undressing in much too small shower cabins, no more clothes and towels falling on the wet floor, no more awkward moves while keeping your towel up and pulling your pants down. You get in naked, you get out naked and that's that.
And oh yeah, did we tell you that you can swim naked?
Find the best nudist accommodations on NUDE
Naked Wanderings' Complete Guide for the First Time Nudist ebook

Do you still have questions about nudism or naturism?
Are you looking for even more tips and tricks?
Our ebook will be the perfect resource for you!

Learn More
Picture credit: The photos in this post are coming from Google and Twitter. If you find one of yourself and you don't want it to be on our blog, let us know and we'll remove it.
---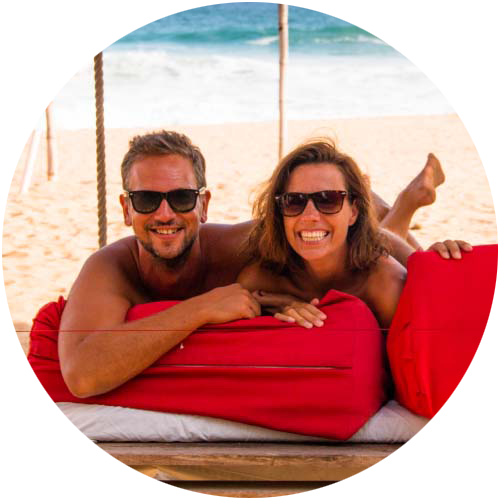 Support Naked Wanderings
Do you like what we do for naturism and naturists? Did we make you laugh or cry? Did we help you find the information you were looking for? Then definitely join our Patreon community!
---