Spring is about to come to town, which is the perfect timing to start dreaming about the summer.
What are your plans for this year? Camping in
Croatia
? Some beautiful resorts in
Greece
? Or maybe somewhere a bit further like
Bangkok
for example? All wonderful ideas and great plans for a great nude summer holiday!
But if you want to do something really extraordinary this year, why not visit a nude festival, a great skinny dip or a body painting contest? Here are some of the options!
The Great British Skinny Dip
In case you've missed the Sydney Skinny earlier this month, you get another chance to get naked in the water among loads of like-minded participants. The cool thing about The great British Skinnydip is that it takes place at several different locations in the UK, so you can pick the venue which suits you best. You can even attend several different skinny-dips because the event runs throughout a whole month. Whether you're a professional swimmer, a real polar bear or someone who only puts a toe in the sea and then relaxes on the beach for the rest of the day, The Great British Skinny Dip might just be the event you've been waiting for.
WHEN: September 2018
MORE INFO:
http://greatbritishskinnydip.co.uk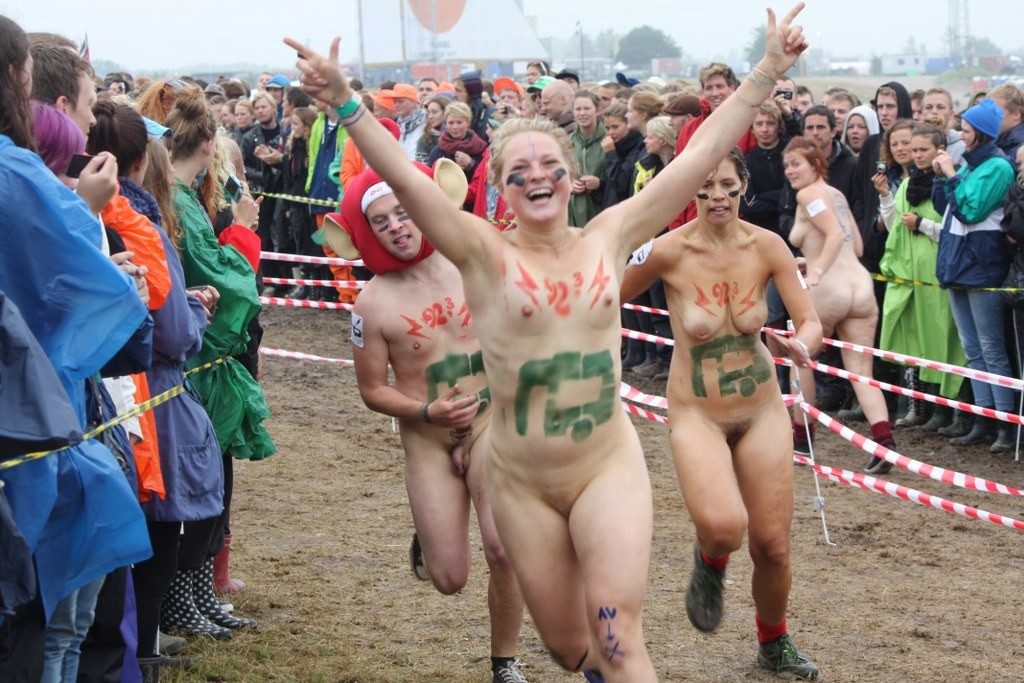 Roskilde naked run
Many nudist resorts and clubs organise naked running contests these days, but the one at Roskilde in Denmark is "slightly" different than the rest. The Roskilde Festival is one of Europe's most popular music festivals with names like Nine Inch Nails and My Bloody Valentine headlining this summer. In 1999 the Roskilde Festival Radio organised a naked running contest where the winning male and female contestant won a free ticket for the next year's festival. The popularity of this run has grown over the years and now it became a mandatory part of each edition of the festival. Get ready to get muddy!
WHEN: 30 June – 7 July 2018
MORE INFO:
https://www.roskilde-festival.dk
Nudestock
At Roskilde only the run is supposed to be naked, although after 10 PM several female visitors have been spotted flashing their breasts to gain the attention of James Hettfield or Jay-Z. If you really want to relax in the nude while watching a nice band playing, Nudestock at Tiger Mountain Naturist Park in Issaquah, Washington might be a better option. A bunch of local bands play rock and blues music while you're having a dip in the pool or getting a nice tan… Life can be great.
WHEN: 25 August 2018
MORE INFO:
http://www.tigermtnudists.com/event/nudestock-2018/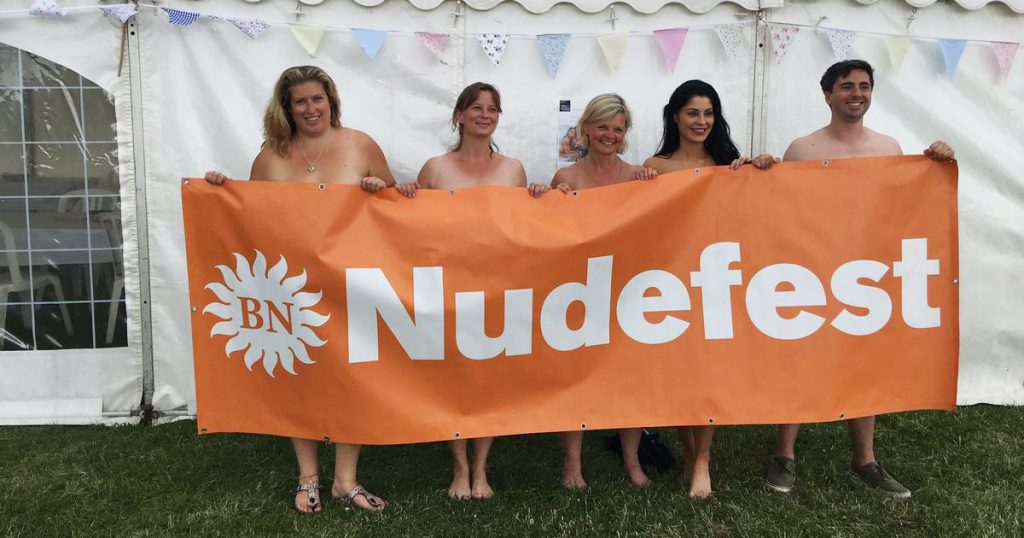 Nudefest
Back on the other side of the Atlantic there's Nudefest organized by British Naturism. Seven days of camping in the nude and participating in craft sessions, yoga sessions, drum workshops, 5k runs, fishing contests, quizzes, clay pigeon shootings and many other activities while listening to live music and sipping a local ale.
Nudefest takes place at the Thorney Lakes park in Somerset, which is only a short ride from Bristol international airport.
WHEN: 9 July – 16 July 2018
MORE INFO: http://www.bn.org.uk/community/calendar/event/3733-nudefest-2018/
World Bodypainting Festival
Every year in July the town Klagenfurt am Wörthersee in
Austria
is transformed to the town of the living paintings. National and international music bands are giving the best of themselves on stage, but most visitors are here of course to see the art rather than to hear it. Check out the work of the world's most famous body painters, show off your own talent at one of the workshops or let yourself be converted into a tiger, a snake or Darth Vader. Expect a magical wonderland with painted bodies, fire-breathers and burlesque dancers. An event not to miss this summer!
WHEN: 12 July – 14 July 2018
MORE INFO:
https://bodypainting-festival.com/en/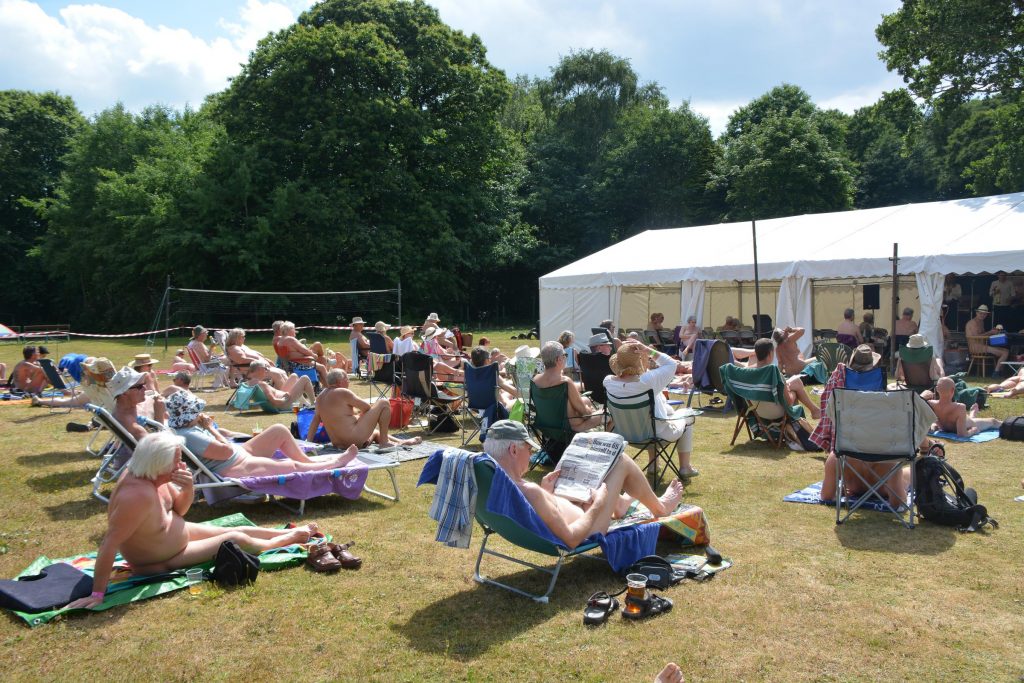 Jazz & Real Ale festival
More cultural pleasure can be found this summer at the Jazz & Real Ale festival organised by The Naturist Foundation in Orpington, UK. The combination of dreamy jazz music, a couple of ice-cold beers and a bunch of naked people is always a formula for success. This year will already be the eleventh edition of the festival, if you haven't been there yet, maybe this year you'll find a blank spot in your agenda for the end of June.
WHEN: 21 June – 24 June 2018
MORE INFO: https://www.naturistfoundation.org/the-naturist-foundation-jazz-real-ale-festival/
Fantasy Fest
Although Fantasy Fest may technically not be a nudist event, we did believe that it's worth a mention here. What started in 1978 as a parade organized by the Key West Business Guild to attract more tourists during the slow season has grown to a bacchanal out of proportion. Imagine Mardi Gras where women didn't even bother to wear clothes anyway. Because nudity is technically not allowed, bodypainting is a must!
Head over to Key West, Florida this summer, paint the Naked Wanderings logo on your behind and enjoy the balls, the parade, the drag queen contents and the rivers of alcohol.
WHEN: 19 October – 28 October 2018
MORE INFO:
http://www.fantasyfest.com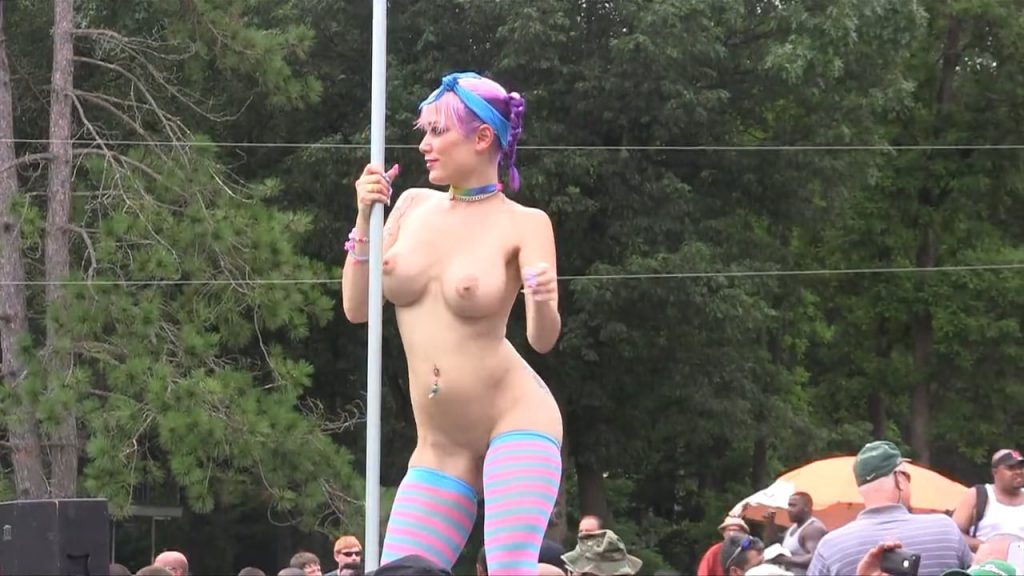 Nudes-a-Poppin'
During most of the year, the Ponderosa Sun Club is just a regular nudist club in Roselawn, Indiana but two days every summer the place is converted into an Adult Festival. Strippers, pole dancers and porn stars from all over the state come to the club to entertain the visitors and to aim for titles as "Miss Nude Go-Go", "Miss Nude Rising Star" or "Miss Nude Showstopper". Whether this event will benefit the nudist society… we seriously doubt it. But if you like to spend your weekend days in a comfy chair while watching a naked woman hang upside down on a pole, this might be the place for you. But better not bring the kids.
WHEN: 21 July – 22 July 2018
MORE INFO: http://www.nudes-a-poppin.com
Burning Man
Does this event need any introduction? Maybe just in case for those living on Mars or in the far north of Sweden: Burning Man is a festival which takes place in Black Rock City, a town in the Nevada desert which only exists for one week per year. About 70 000 visitors flock together at the end of August in Black Rock City to celebrate the Burning Man Festival and to live in a place with no rules and no money. Pretty intriguing, isn't it? Nudity is completely allowed during the whole event and therefore it's on the bucket list of many nudists (and ours as well).
Be prepared when you go there, bring lots of food, water, and sunscreen!
WHEN: 26 August – 3 September 2018
MORE INFO:
https://burningman.org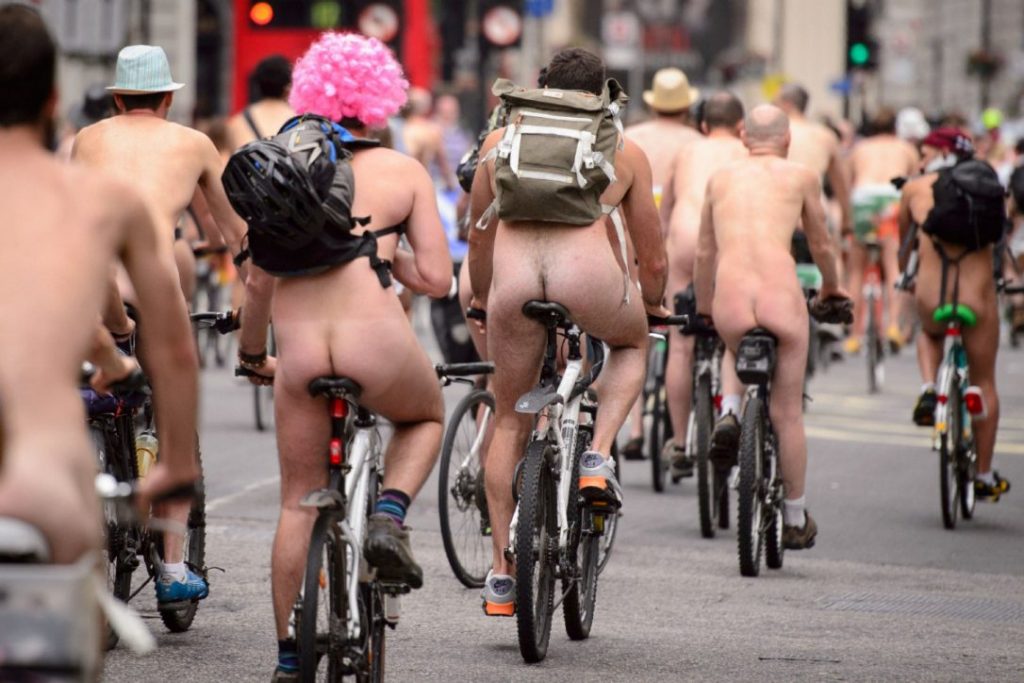 World Naked Bike Ride
Historians can't agree on whether the first "real" World Naked Bike Ride was organized in either Vancouver, Canada or in Zaragoza, Spain. Frankly, we couldn't care less. All we know if that it's a huge event right now organized in more than 70 cities around the world. You don't even have to travel far to attend one (except when you live on Mars or in the far north of Sweden). The setup is simple, take your bike out of the garage, take off your clothes and go for a nice naked ride through one of your favorite cities. The number of attendants differs a lot from place to place, so better check the website first if you like to know whether you'll be surrounded by ten thousand other nudies or if it will be just you and aunt Betty.
WHEN: Throughout the whole year
MORE INFO:
http://worldnakedbikeride.org
Have we given you some inspiration for an amazing summer? Or do you happen to know another amazing event we forgot about? Let us know!
Picture credit: The photos in this post are coming from Google and Twitter. If you find one of yourself and you don't want it to be on our blog, let us know and we'll remove it.
Find the best nudist accommodation in the area on NUDE
---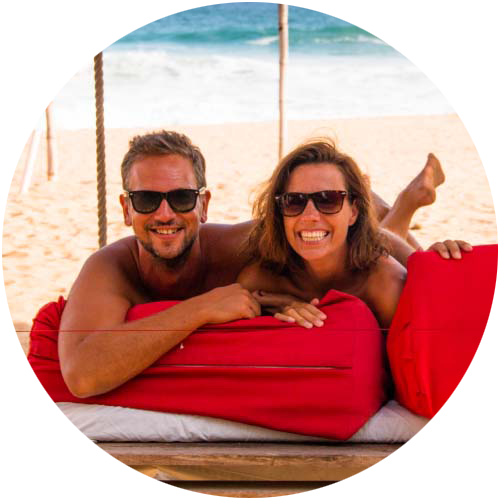 Support Naked Wanderings
Do you like what we do for naturism and naturists? Did we make you laugh or cry? Did we help you find the information you were looking for? Then definitely join our Patreon community!
---