Suppose you received an e-mail this morning from an old school friend, who tells you that he and his wife have this huge mansion on some Greek island. They invite you and about twenty of their other friends to come over for a couple of days to check it out. And by the way, don't bring too many clothes…
Well, Mark and Samantha, the owners of Vassaliki Naturist Club are not school friends of ours, in fact, until a couple of days ago we had no idea who they were. But they do live on a wonderful Greek island called Kefalonia nearby some wonderful nude beaches. And as soon as we entered the gate we were welcomed as if they had known us for years.
Whenever we write a review of a place, we like to have a tagline, one sentence that describes our whole experience. For Vassaliki it wasn't difficult to find one: "A holiday with friends who you haven't met yet". Pretty cool isn't it?
How to get to Vassaliki Naturist Club
Kefalonia is the biggest of the Ionian islands, situated along the west coast of Greece. The island is accessible via ferry from several ports in Greece and Italy or you can fly directly into the capital Argostoli from many European airports. Once you arrive on the island it's best to hire a car, if you haven't brought your own, because the public traffic network isn't particularly huge. When you're coming in high season, make sure to rent your car way upfront in order to get a reasonable price, we speak from experience. If you're not planning to explore the island on your own, but prefer to go on the many excursions that the resort offers, you might as well go for the pickup service. But when we were there, most of the guests did have a car.
The resort is located south of Argostoli, about 2 kilometers from the coast. Make sure to ask for directions if you don't want to get lost in the many small streets.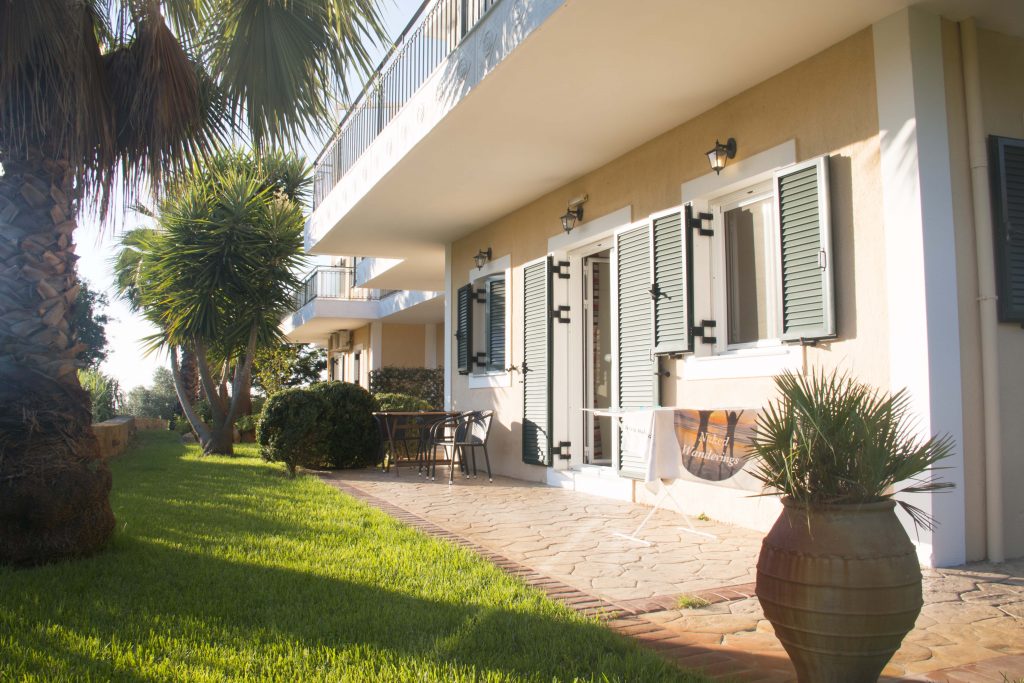 Where to stay at Vassaliki Naturist Club
When we say the word "resort", many of you might think of a huge 200 room block with 3 swimming pools and hordes of noisy guests. Vassaliki is nothing like that. It's a pretty small place, catering to about 30 people at a time. They offer three types of accommodation: Two bedroom apartments, one-bedroom apartments, and studios. The difference between the apartments and the studios is that the latter doesn't have a living room. In all three types, you'll get a separate bathroom and cooking facilities.
We had the opportunity to stay in the two-bedroom apartment and we have to say, for the two of us it was certainly way too big. We can imagine that four persons can still live very comfortably there. Next to the two rooms, there were two bathrooms and a living room and kitchen reaching out to our private terrace. We had a chance to see one of the studios and that would've certainly been big enough for us as well. But of course, we're not complaining.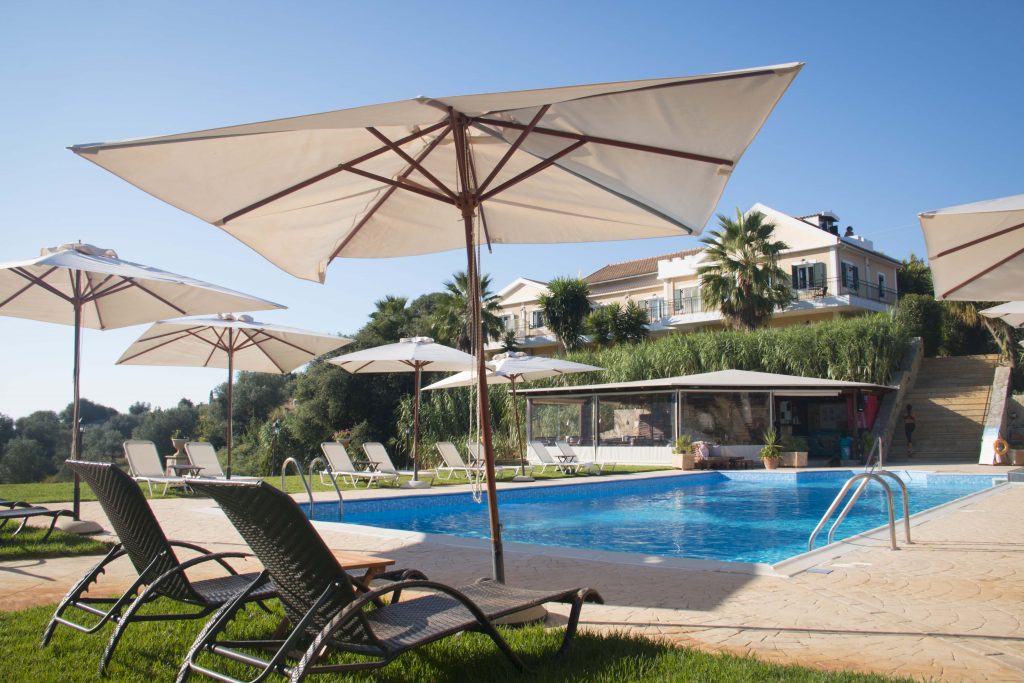 What to do at Vassaliki Naturist Club
The main attraction of the resort is of course the swimming pool right in the middle of the site. Here's the place where you really feel that you're on holiday. Especially once you've nested yourself in one of the surrounding deck chairs with a cold beer and a good book. Some of the visitors never actually leave the place during their whole holiday. We can understand.
If you're hungry or thirsty or in need of some social contact, the bar/restaurant is only a couple of steps away. They offer a small range of food options going from sandwiches and burgers to pasta to Greek specialties. Nick (the cook at Vassaliki, not the Naked Wanderer) is as English as can be but makes Pastitsios which would make many Greek cooks jealous.
If there are enough participants, the kitchen does a "specialty" every night such as Meze, steak, or BBQ. Sometimes even on location.
Vassaliki Naturist Club offers several activities as well: Pilates or running sessions in the morning, art classes in the afternoon, or massage or pedicure if that would make your holiday complete.
Do you understand why some guests never leave the place?
If you do like to get some action, there are some activities you can join like boat trips or beach visits and if what you were planning is not on their list they will be happy to help you get in touch with one of the local companies.
Around Vassaliki Naturist Club
Well, what can we say… It's Kefalonia. Think of long sandy beaches and seawater in many shades of blue and green and you get what attracts the majority of the island's visitors. There are several nude beaches in the area of which we will tell you all about… next time.
If long mountain walks, old castles, and typical villages are more your thing, Kefalonia will probably please you as well. Even though almost the whole island lives from tourism and every mini market provides the obligatory range of air mattresses and snorkel sets, if you walk a bit further you'll certainly find a small "taberna" where you can enjoy ouzo with the locals. And did we already tell you that there are some
wonderful nude beaches
in the area?
Keep in mind that Kefalonia is a huge island and that the roads are small. It does take you a long time to get from one place to another. We only spent three days on the island and didn't see much more than the Southern part. Don't make the same mistake.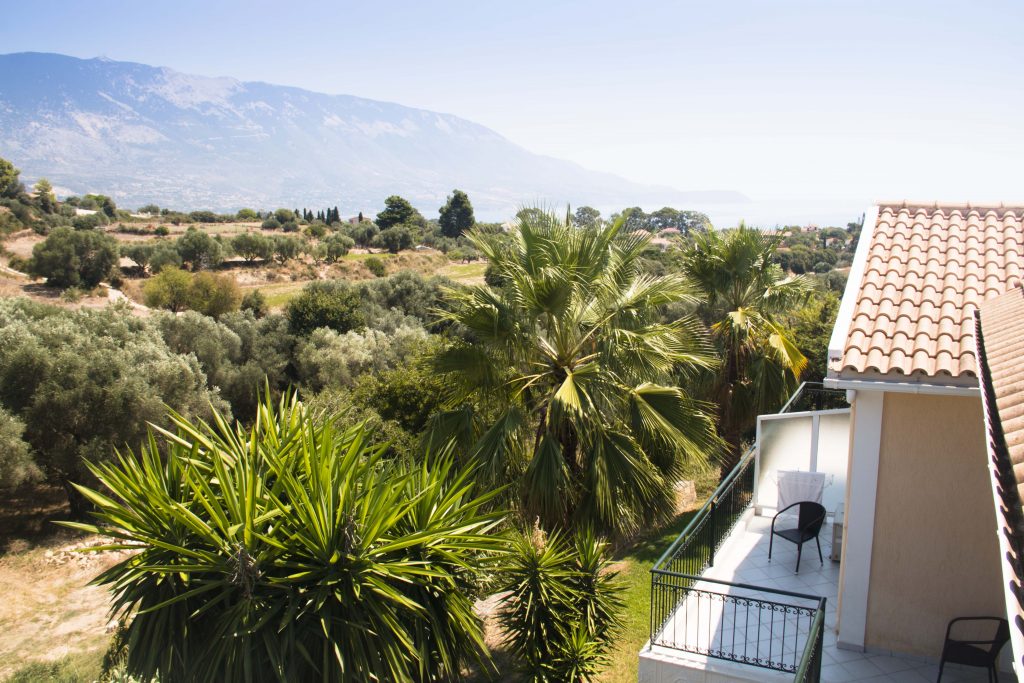 Staff at Vassaliki Naturist Club
The fact that only half an hour after arrival we knew that the names of the staff were Mark, Samantha, Colin, Alex, and Nick says a lot because we're not exactly pretty good at remembering names. The way how they combine their professionalism with their social skills is sublime, you interact with them as if they were other guests or (remember our introduction) old friends and yet they will make sure that you have everything you need and more. They daily enquire about your sleep and your comfort and they'll inform you about the planned activities, the food of the day, and the weather forecast. We didn't have a single problem during our stay at Vassaliki, but we're sure that if you have one, the staff will go out of their way to help you fix it.
Guests of Vassaliki Naturist Club
Next to an Italian family, all the other guests were European couples of all ages. Since almost everyone gathers in the bar after dark it's very easy to get in touch with other guests and it happened more than once that we introduced ourselves (or got introduced by the staff) and ended up talking for the rest of the evening. We have to admit that we didn't do much writing during the whole of our stay.
For many of the guests it wasn't their first time at Vassaliki, in fact, several of them come back every year for their holidays. That says a lot about a place, we think. But not all of them, there was this couple from the UK in their late thirties who were for the first time in their lives on a nudist holiday. They were sold from the first minute!
If you prefer the anonymous resorts, Vassaliki is not your cup of tea. When you come here, be prepared to be greeted by everyone in the morning and to be invited at other tables after diner to have long conversations about politics, families, the newest nudist spots, and the quality of the Kefalonian beaches.
Summary
Some say that it's the details that make a holiday perfect, we prefer to think that it's rather because of the atmosphere. Whatever your opinion is, at Vassaliki you get the best of both.
Even though your holiday will look like an invitation by a long-lost friend, at the end of your stay this friend will come with a bill. And we have to say that it's not exactly for the budget traveler. But the level of professionalism and comfort you receive in return is worth every cent of it. Vassaliki is not a holiday accommodation, it's an experience. One everyone should give it a try.
More info and reservations: Vassaliki Naturist Club
Naked Wanderings' Ultimate Guide for Naturism in Greece ebook

Are you looking for great nudist resorts and nude beaches in Greece?
Are you looking for the best tips for a nude vacation in Greece?
Then our ebook will be the perfect resource for you!

Learn More
Need help with planning your trip? Check out our Resources Page for an overview of the best companies we use during our travels
Disclaimer: We have been invited as guests of Vassaliki Naturist Club, but of course all opinions are our own. We are super confident you will love this place as much as we did!
---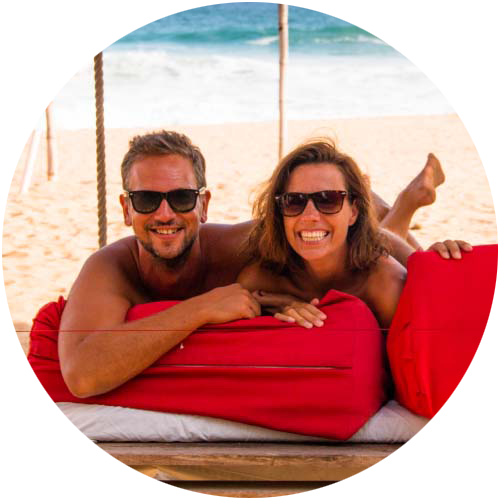 Support Naked Wanderings
Do you like what we do for naturism and naturists? Did we make you laugh or cry? Did we help you find the information you were looking for? Then definitely join our Patreon community!
---