Oh my… It's been exactly one year since we've written The Future Of Nudism
Part One
and
Part Two
. It seems like ages ago, we still had to start our adventure around the world at the time.
Today we believe that we can say that we're much more experienced when it comes to nudism and naturism. Over the last months we've been spending time at nudist spots in three different continents and have gathered so many new insights about how nudism and naturism is practiced all over the world. We've learned who nudists are and why they like to get naked. And we've learned about the many opportunities for nudists like campings, nude resorts, nudist events, nudist clubs and so on. And yet, we're surprised how accurate our ideas back then still are.
Naturist federations need to connect
We wonder whether it has something to do with power, prestige, different ideologies or with something we can't exactly point at the moment, but federations over the world seem to fail at working together. An example of this are
AANR
and
TNS
, the two major naturist/nudist associations in the United States. Both have their own ideologies and instead of working together in order to make the naked lifestyle stronger, they compete with each other. One would expect that they are holding on to their ideologies in order to serve their members, but interestingly, many of their member resorts are often affiliated with both. Which makes us wonder… why the need to compete? Nudism is a small part of society, why divide it even more?
Let us give you a comparison. The amateur theatre community is full of dedicated people who spend several months each year preparing a play that will be performed for a couple of days. But there is a lot of internal competition and prestige. Everybody likes to be the leading role, the princess or the hero and although every character in a play is equally important, some feel left out when they have to keep taking up the smaller roles and decide to start their own theatre group. One group becomes two, two become four and who knows where this will end. Unfortunately, the amount of spectators doesn't grow equally and few of them have the intention to see a different play every other day. While group 1 used to have 1000 spectators, group 1A and 1B only get 500-600 each… You see where we're going with this. In the end, it's just not worth the effort anymore and you end up with a bunch of disappointed people, who just wanted to play theatre.
We often see a similar thing happening in the nudist environment, it becomes so fractioned and the different groups or clubs who do have a dedicated board struggle to attract new members.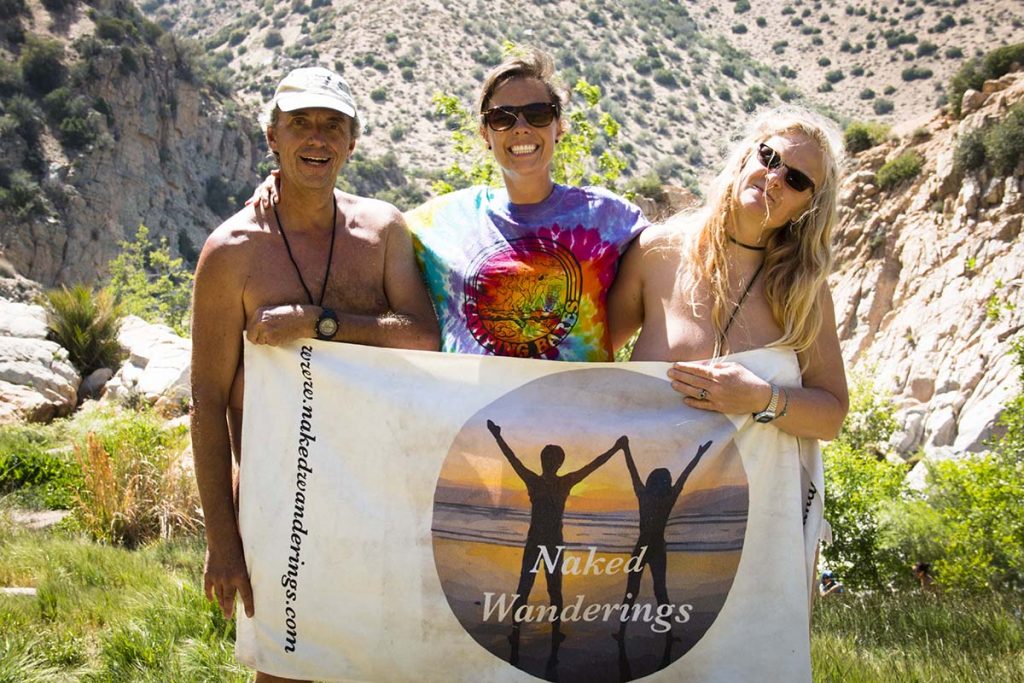 Luckily, there's another way, which we've noticed in southern California. We've been in touch with three different clubs:
Southern California Naturist Association (SCNA)
,
Naturists in the Orange County (NitOC)
and
The Camping Bares
. Each of them have their own members and organise their own events, but the boards often get together and engage their members to participate at the events of the other clubs as well.
A nudist club is not a football club and there's no need to compete with each other. If there is any competition, it should be on a friendly basis. Why not organise inter club volleyball tournaments or pudding fights or whatever other activity and bring nudists together instead of separating them?
Stop holding on to the terms nudism and naturism
The other day we were attending a
naked yoga class
at
Naked in Motion
in New York and to our huge surprise several of the other participants weren't nudists. Or at least, didn't consider themselves nudists. When we asked one of the girls whether she was a nudist before starting to attend the naked yoga classes she said "Oh no! I did go to
a naked spa
and to a nude beach once in a while, but I was certainly not a nudist". This comment left us speechless (which doesn't happen very often) and by the time we thought about asking her what her definition for nudism was, she was already engaged in another conversation. But we believe we understand what she was trying to say.
For too many people, nudism still means being part of a club or federation, where you have to stick to an enormous list of rules and volunteer to cut the hedge and do all kinds of other chores.
We noticed a similar thing when we went naked at 
Deep Creek Hot Springs
in California some days ago with NitOC. Deep Creek is one of the few public places around Los Angeles where nudity is actually allowed. Other than our group of about twenty nudists there were several other visitors going naked at the place, often in their twenties or thirties, who were not member of any club or federation, they just liked to be naked and didn't want to join a club to be able to do so.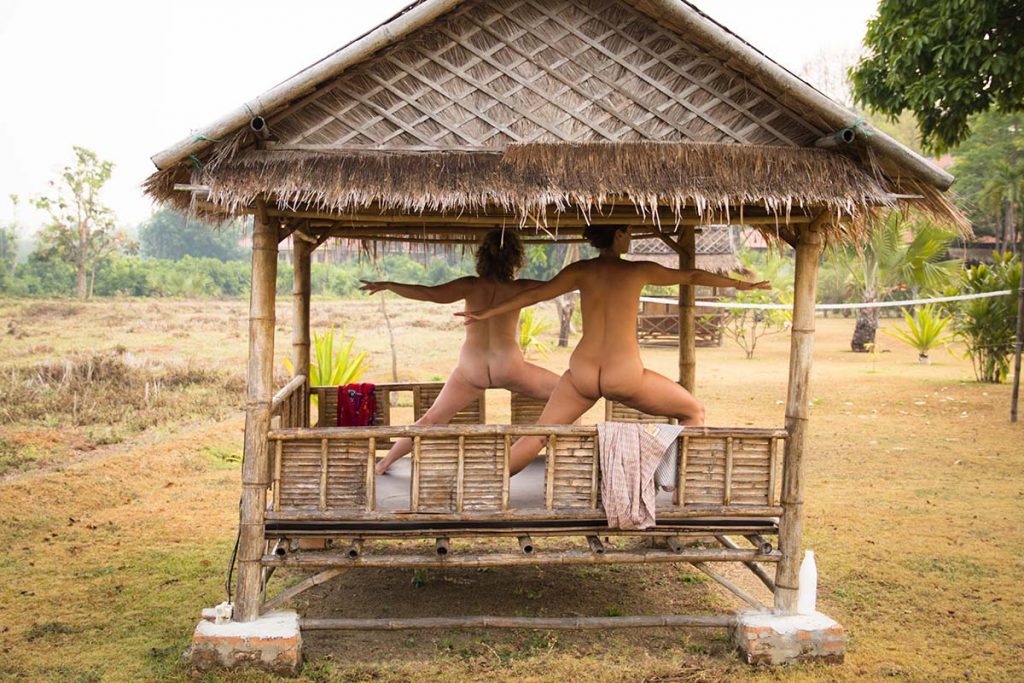 Think out of the box when it comes to nudism
Nudism is a lot about getting out of your
comfort zone
, we all remember our first time when we got naked among others. And yet we've been able to create ourselves a new zone, at some club or campground, hidden behind a huge fence and we are reluctant again to get out of there.
And yet there are so many opportunities and so many cool things to do, you wouldn't believe it. We previously mentioned naked yoga, which is booming at the moment around the world, but there is more, think about naked hikes and naked running contests or for the more adventurous even naked bungee jumps.
We believe a lot in the future of non-landed nudist clubs (those who don't have their own property), because they are forced to think out of the box. They rent hotels or swimming pools or bowling alleys so their members can enjoy activities which they otherwise would never be able to experience in the nude. Amazing initiatives, but why not take this one step further and completely open the doors by not restricting access to members only? Disneyland might be one step too far, but imagine a naked day at Six Flags or in a section of some national park…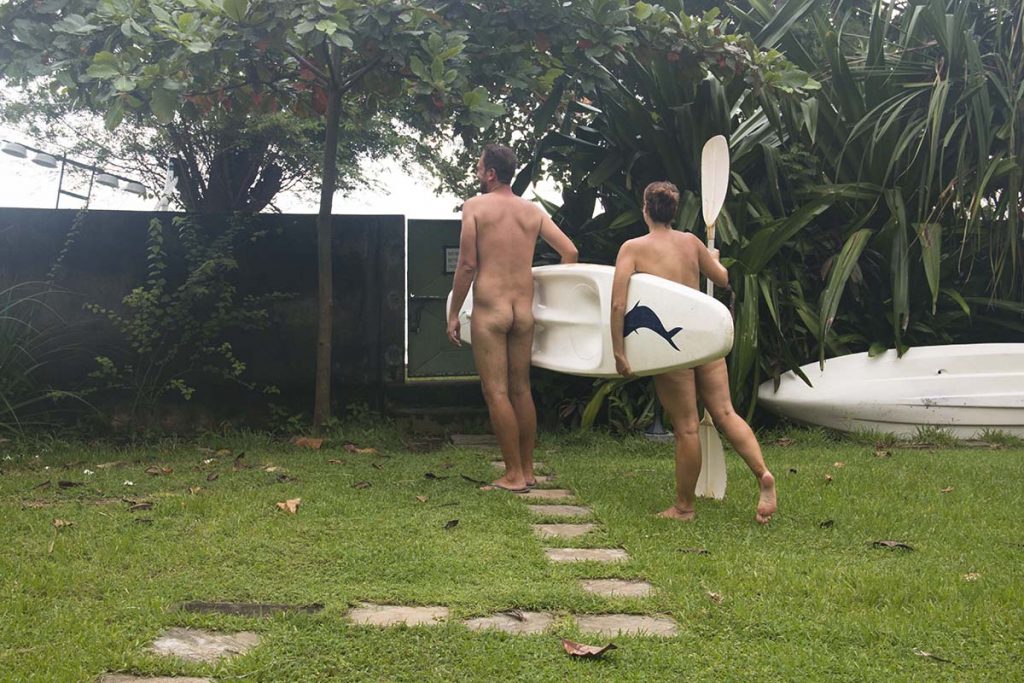 Talking about national parks, we recently saw in the news that Donald Trump is taking back resources from the American park rangers (Yes, we're talking a lot about America, but that's most of the info we've been getting lately). Very sad news when it comes to the future of nature conservation but an opportunity for nudists. Nudists are often concerned about nature, so why not getting in touch with the park offices and offer our help conserving the place? In exchange for opportunities to spend some time there naked or to make parts clothing optional of course? This doesn't count uniquely for the USA by the way, everywhere in the world we could apply such a strategy.
Stuff to think about.
---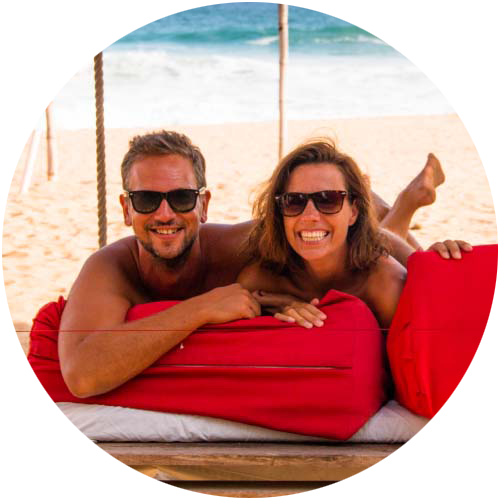 Support Naked Wanderings
Do you like what we do for naturism and naturists? Did we make you laugh or cry? Did we help you find the information you were looking for? Then definitely join our Patreon community!
---