We think a lot about what the future will have to offer for us nudists. And it's a hard nut to crack, but that's probably always the case with the future. But we can't resist from trying to build our opinion about it, which of course we happily share with you.
We already covered a bit of our musings about the future in the article 
Is clothing optional the new nudism
, on which we received a very interesting variety of responses. One of the biggest fears seems to be that if textiles would be allowed in nudist spots, they would soon become the majority, making the nudists feel uncomfortable. Another fear is the risk of more perverts and voyeurs who'll spend their days on the CO beaches watching the nudies.
Of course we do understand these concerns and we know that a society with nudists and textiles happily living among each other might be a utopia. But we still think that this is the direction we should go.
Because our ideas about the future of nudism are too many to put in one article, we decided to split it in two. This week we'll talk about what we already know and next week, in part two, we'll talk about the possibilities for nudism in the future.
Nudism as we know it
Nudism is of course a very broad term and there are many different kinds of nudists. There are the closet nudists, the home nudists, the social nudists, the occasional nudists, the full time nudists, the ones who only go nude on holiday and probably quite some others. Needless to say that their expectations for the future are quite different. The dream of a closet nudist could be to get accepted, where the dream of a full time nudist could be a fully nude world.
Because we can't cover each type of nudist in this article, we will focus on the social nudist, so he or she who likes to spend time naked among others. This is also the most widely accepted definition of nudism.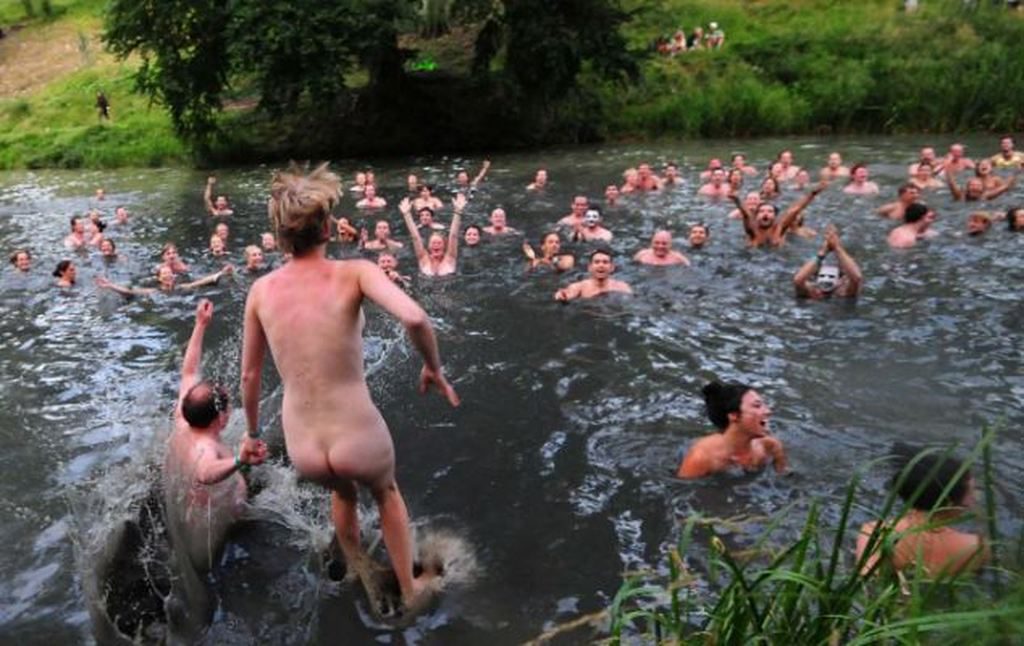 Many existing nudist organisations are struggling to reach a younger crowd, the average age of their members is reaching the fifties or sixties and they fear that soon there will be no members left. Often their members do some voluntary work around the place and the older they get, the harder their chores become. So they conclude that youth isn't interested anymore in nudism.
But is that really true?
On one hand it is a proven fact that
youth seems to become a bit more prudish
. With all those "perfect bodies" on the media these days, body shaming is becoming a real disease. Some people don't even work out anymore because they fear being laughed at.
On the other hand, several studies have shown that never before have so many people, of all ages, been open to nudism. Some even state that about 10 percent of the world population has at one point in their lives enjoyed social nudity. That's about 600 million people. This makes it hard to say that nudism is really dying.
But nudist organisations might be. Not so many years ago, if you wanted to be a social nudie, you had to be member of an organisation. You had to be accepted by the board, pay a yearly fee, stick to the rules and do your chores.
Now that the options for nudists have significantly grown, think about the many nude beaches, camps and resorts and activities like organised skinny dips and the World Naked Bike Ride, fewer people seem to feel the need to join an organisation. Especially younger people. Ourselves for example, we have never been member of a nudist organisation and yet we spend plenty of time being socially nude.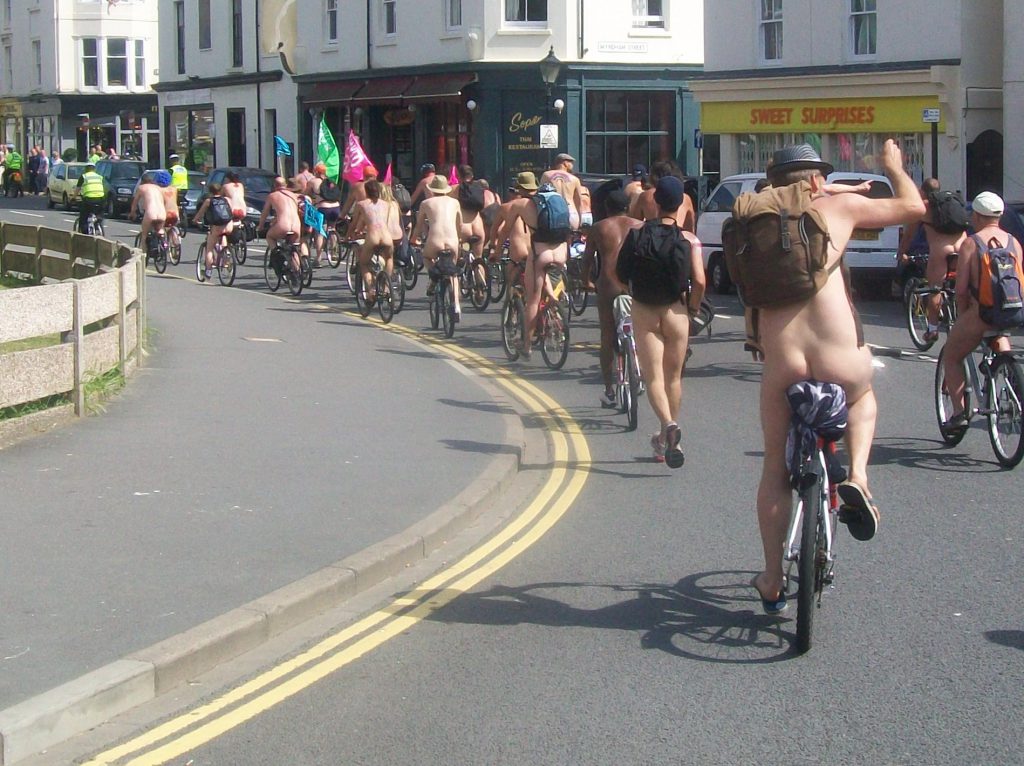 Gaining acceptance
Nudism is also becoming more and more accepted, especially in Europe, the US, Canada, Australia and New Zealand, but also in South Africa and several South American and Asian countries.
More people than ever give nudism a try and feel that they can talk openly about it. The taboo that has been on nudity, historically and culturally, is slowly being conquered. This is good news for the rest of the world as well, because a flourishing nudism culture is a clear measure for an open society.
Actually public nudity has already been partially accepted since the late 60s, with the upcoming of topless sunbathing in Southern Europe. There's no need for a nude beach to do so, on many textile beaches it's perfectly normal for a woman to take her top off.
The weird thing is, a woman can sunbathe with naked breasts on the beach without concerns, but 10 meters further, on the boulevard, it's suddenly not done anymore.
And the even weirder thing is, a woman can take off her top and limit her pants to a couple of strings with a hardly noticeable piece of textile but as soon as she would take those "pants" off, hell would break loose.
Okay, there is a difference between genitals and breasts, both in a physical as a sexual way, but it's quite funny to think that women started shaving because you wouldn't see any hair come out of their pants. So actually their pubic hair would cover more than the patch of textile does. Are we the only ones who see the controversy?
What does that mean for the future?
One thing is sure, we need to get rid of body shame.
But it's the story of the chicken and the egg, do we have to lose our shame to become comfortable naked? Or do we have to become comfortable naked to become body confident?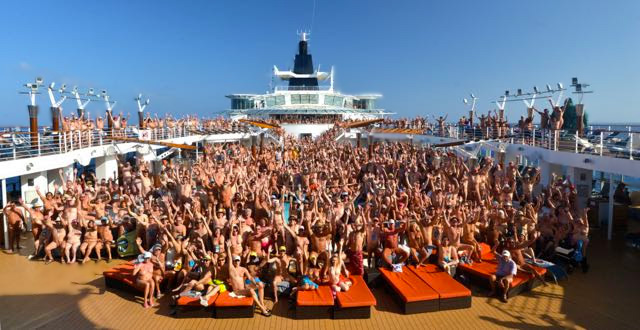 But other than that, nudism is certainly not dying. We predict that nudist holidays will boom within the next couple of years. The number of facilities is increasing, there's a much bigger variety (20 years ago, a nakation meant being in a nude camp, now there are resorts, cruises, whatever), there are travel companies catering specifically for nudists and tropical destinations like Thailand or the Caribbean are embracing nudism.
And we all know, a nakation is for many the first step into the nudist lifestyle.
Nudist organisations on the other hand will keep losing members if they don't change their strategies. Capitalism has caught up with the nudist lifestyle and people these days rather pay for spending a day at whatever nudist place of choice than joining a club and going to the same place over and over again, where they have to do some voluntary work and play jeu de boule.
And they shouldn't expect youth to come over just like that. They really have to focus on that part of the public. For example, most of the websites of the nudist organisations still look the same as 20 years ago, they have little to no appearance on social media and they organise events that just aren't interesting to the 18 year old John and Jane Doe.
This process should have started several years ago, but we believe that it's not too late yet. But they will have to act now. NOW!
Some might say that nudist organisations are just meant to go away, but that would be really really bad for nudism.
We shouldn't forget that the reason why nudism has become more accepted and why we have so many options today are all because of those organisations. As individuals we will never be able to keep that trend. We need to be organised in order to secure our future. There's still a lot of unfinished work, a lot of laws to be changed, a lot of beaches to become clothing optional, a lot of people to convince that we are actually enjoying a great lifestyle.
There are so many things that we could still achieve. But that's something we'll talk about next week.
Picture credit: The photos in this post are coming from Google and Twitter. If you find one of yourself and you don't want it to be on our blog, let us know and we'll remove it.
---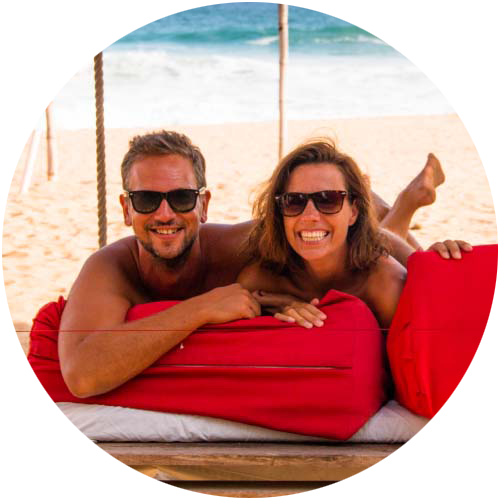 Support Naked Wanderings
Do you like what we do for naturism and naturists? Did we make you laugh or cry? Did we help you find the information you were looking for? Then definitely join our Patreon community!
---