Last week were the facts, mixed with our own opinions, but let's now focus on the future. In this article we'll talk about our beliefs, hopes and dreams.
Robert H. Schuller, an American televangelist, once said that the key to happiness is to ask yourself the question "What would you do if you knew you could not fail" and make the answer your goal in life. That's the philosophy on which this article is based.
Today
The beginning of nudism started over 100 years ago, and since then we've gone a long way. Today, in many places, nudism is not something to be ashamed of anymore, not something secret, not something to do in the woods behind a huge fence. Today we have our own beaches, our own 5k runs, our own cruises, our own restaurants and one day each year we are able to ride our bikes through the centre of many European and American cities, nude.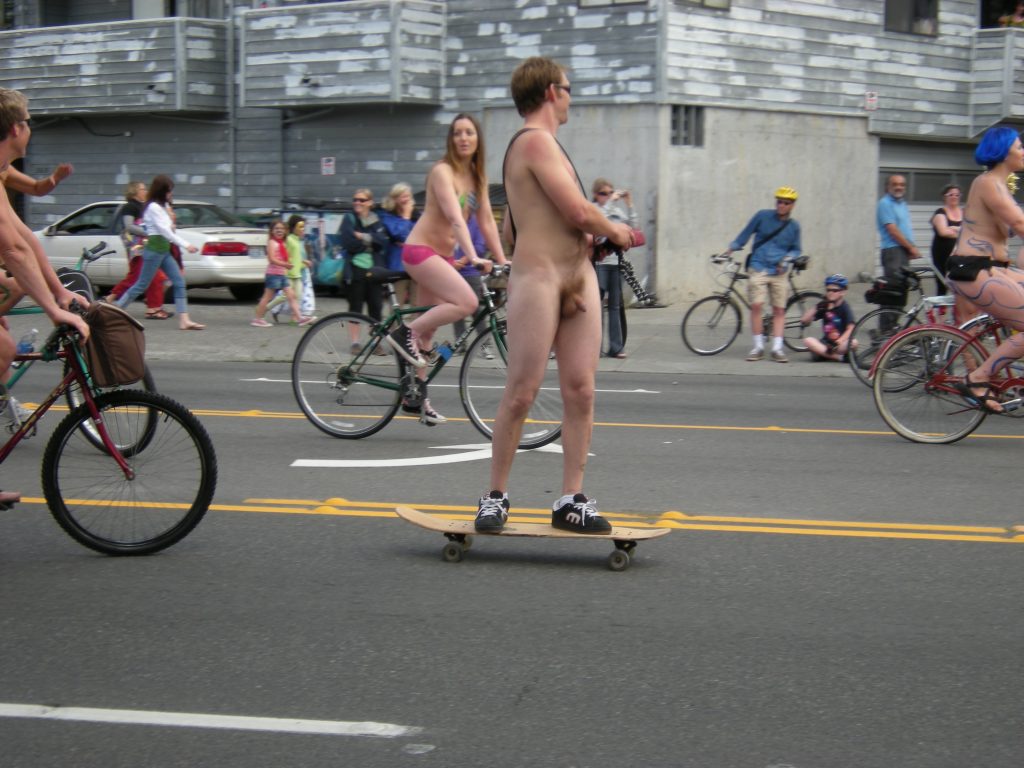 And we are truly happy with this, especially here in Europe. In Belgium, where we live, the weather doesn't exactly benefit our lifestyle. More often than not it's either cold or rainy or most likely both. But we have indoor spas where we can be freely naked, at least once a month a swimming pool is "hijacked" by the nudists and we have several other events indoor as well. And when the weather gets better, we have nude beach and several clubs where we can sunbathe, play some pingpong, have a nap, have a chat, have a beer, all without the restriction of clothes.
But that's Europe we're talking about, the birthplace of modern day nudism.
In many other parts of the world nudism is still a big taboo. It's seen as unethical, unreligious or something for the "less developed". In Africa for example where, in most countries, the weather is perfect for nudists and where the indigenous tribes have a tradition of wearing clothes only for protection, nudism is in general completely unaccepted.
Via this website and via social media we've gotten in touch with many people from India as well, a country where nudism is prohibited by law, telling us how nudism for them is restricted to their homes. Which makes us quite sad…
Tomorrow
General acceptance of nudism should be the first thing to strive for. In our own country and in others. We need to show the world that we're not just hippies or perverts, that we're not the strange kids on the block. For a long time we have been happy with our secret areas but those days are gone. We are aching to be accepted, not because we want to show our naked bodies to everyone but because we want people to see that we have a unique lifestyle, based on confidence, respect, harmony and equality.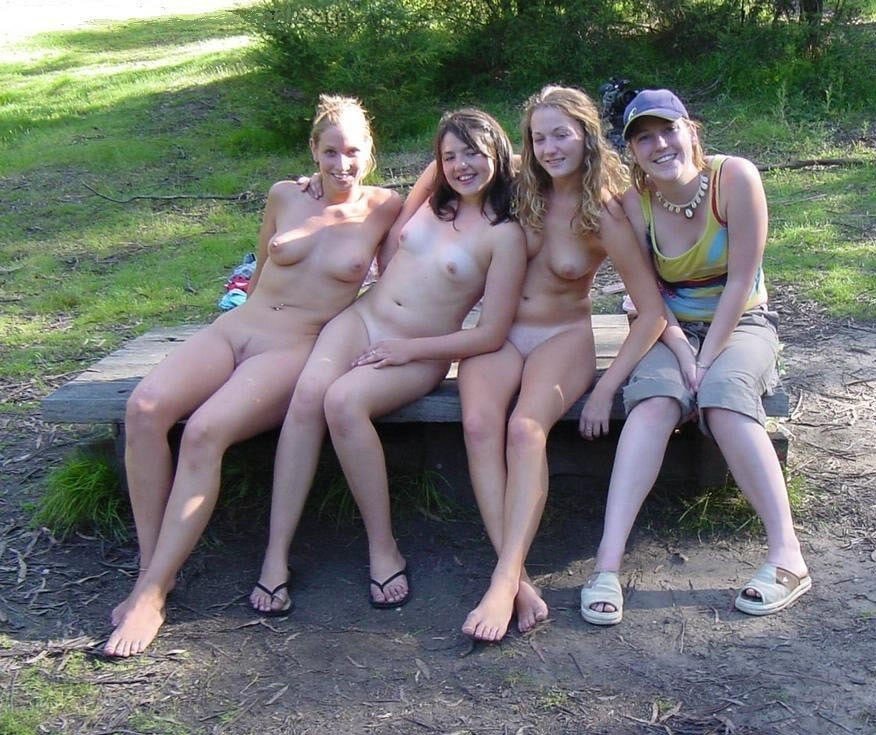 But how can we do this when we restrict ourselves to our secluded areas? Clothing optional beaches are the first step. This is the perfect way for textiles to get in touch with nudists without having to become a member of a club or without being forced to get naked from the first minute. Here in Belgium, but also in other countries around Europe, nudist clubs are organising "open days", so textiles can come over and have a look. And it seems to be a great success. In the beginning there was some fear for "monkey watching" but most visitors did show a lot of interest in the lifestyle and quite often decided to undress as well.
This is what we should focus on, less "us and them" and more just "us". Respect is the keyword here, we want to be respected for our choice of being naked and on the other hand we have to respect those who decide to wear clothes.
Some people like to wear jeans, some like to wear a suit, some like to wear nothing at all.
Does this mean that everyone should be naked at all time? Of course not. We don't stick to the same dress code all the time either, we wear different types of clothes for different occasions. We shouldn't expect to be able to go to a job interview naked.  But wearing a suit for that job interview should be considered the same as wearing nothing on the beach, or in your garden, or in the park, or when you go shopping on a sunny day.
Nudity should become a style of casual clothing.
The day after tomorrow
Once public nudity is finally accepted, the options are unlimited. Just think about the many things that you would like to do naked, that would actually be a lot better if done naked.
When we promote nudism, we often talk about swimming and the joy of not being restricted to wearing a bathing suit, but there are so many things where clothes are actually redundant. Yoga has picked up the trend, but think about going to the gym. Wouldn't it be so much better if you could work out naked?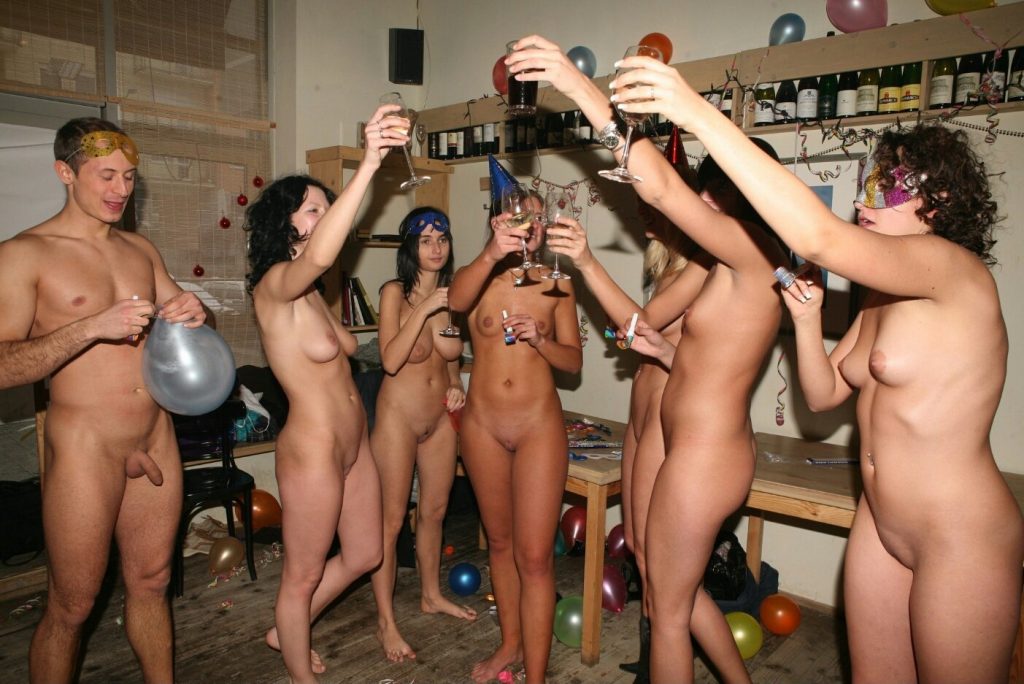 How about going to a party? How much time do we spend deciding what to wear? Should we wear a suit? A shirt? High heels? Correcting underwear? With naked parties all those sorrows are gone, no more thinking what to wear. Will this also take away the jealousy? Probably yes. When we see a clothed beautiful person, we tend to think that they must be hiding some flaws. When we see them naked and they still have a "perfect" body, will we be jealous? Probably not, because it is what it is. Everyone is different and "beautiful" is probably the broadest term existing.
Just think about it, if society didn't expect you to wear clothes, at any time, what would you do? Shopping? Of course! How many times didn't we take the first shirt and pants we find to go to the bakery in the morning? Just to wear something. We could as well go naked. And there are many small things like this, getting something from the car, taking out the garbage, asking the neighbours for some milk and two eggs.
What if we could go naked to the restaurant? What if we could go jogging naked in the morning? Visiting our parents? Even buying clothes would be much more efficient if we could arrive naked.
How about work? If you have an office job, like we do, there's really no need for clothes. And if we have to give an important presentation we already picture the crowd naked… Wouldn't it be so much better if they actually were?
Read part one of this article here: The future of nudism – Part one: The facts
Picture credit: The photos in this post are coming from Google and Twitter. If you find one of yourself and you don't want it to be on our blog, let us know and we'll remove it.
---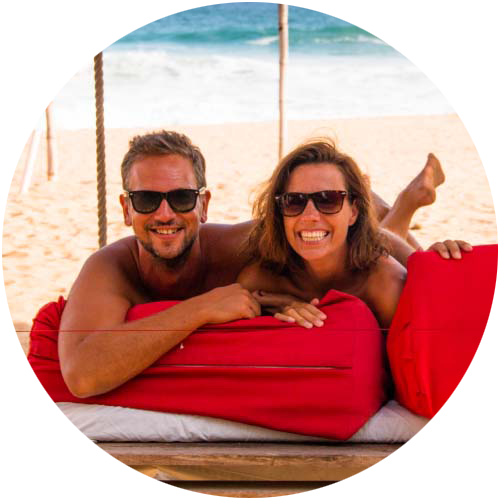 Support Naked Wanderings
Do you like what we do for naturism and naturists? Did we make you laugh or cry? Did we help you find the information you were looking for? Then definitely join our Patreon community!
---