The list of known famous naturists is not large although it's not hard to find many celebrities naked on the internet or in magazines. And few of us have encountered a celebrity on the local
nude beach
. One of the foundations of nudism is that everybody is the same. Without clothes you can't see anymore if the person in front of you is in fact a hobo who comes to the club for the free showers and snacks or a CEO of a multinational company who asked her driver to drop her off at the corner of the street because she didn't want to be seen coming out of her Bentley.
Impressions on first sight move away, you can only get to know people when you're actually talking to them. That is of course, if you're not Brad Pitt.
What would you do if you were relaxing next to the pool at your
regular nudist club
when suddenly Brad Pitt walked in, put his clothes in a locker and asks whether the seat next to you is free before putting down his naked butt?
In fact this scenario is not very likely to happen, because although some websites say that Brad Pitt is a nudist, the only quotes we could find about him talking about the subject are about being naked at home. Brad is a home nudist. Which is completely okay by the way.
But next time on the beach you could run into Helen Mirren, Bruce Willis or Heidi Klum.
Would you go over and introduce yourself?
Would you ask for a selfie before realising how stupid this question is?
We haven't been fortunate enough to meet a celebrity at a nudist venue, but who knows maybe when
we're in the USA
. We wonder how we would react.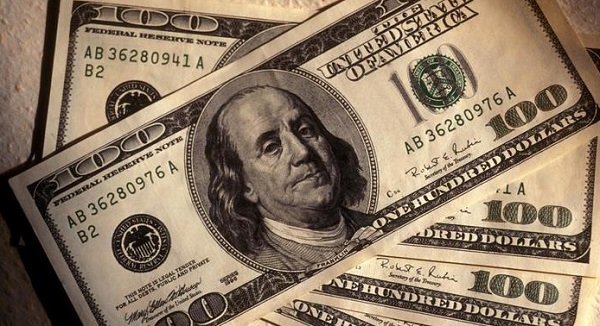 Naturist Presidents, scientists and writers
Some famous nudists we're certainly not going to meet over there are any late presidents of the USA, but there are quite a few who did like the nudie life.
Benjamin Franklin, one of the founding fathers of the nation and the face of the one hundred dollar bill, once wrote that he began every day with an air bath. Apparently that's not the kind of bath we used to take when we were kids and afraid of the soap but what he did was hanging out in his room naked for about an hour while reading or writing. Benjamin was also an avid skinny dipper, just like Theodore Roosevelt who used to take his entire tennis group naked into the Potomac river. Also John Quincy Adams has been known to dive naked into that same river before starting another day of running the country. Others on the list are John F Kennedy, Lyndon Baines Johnson and Richard Nixon. Our man inside told us that even The Donald likes to let it all out in the White House, but that could be fake news.
Scientists have been doing research about the
influence of nudism
on the human wellbeing for years and history has shown that several of them engaged in the lifestyle as well. The most famous were probably Charles Richter, who gave his name to the earthquake measuring system and was known as a life long nudist and Alexander Graham Bell who invented that function for which the phone was actually built in the beginning: Calling.
Next to the famous blogging couple Nick & Lins, nudism seemed to be practiced among several other writers as well. Walt Whitman praised the joy of being so close to nature when he was naked and Mark Twain taught the world that modifying nudity is more obscene than the nudity itself. The list of other famous nudie writers also includes Robert Heinlein and Ernest Hemingway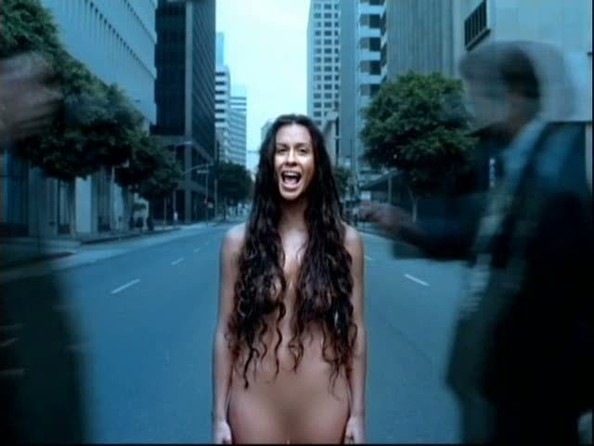 Nude movie and pop stars
In 2004, Hellen Mirren was awarded by British Naturism with the "Naturist of the Year" trophy and two years later she starred in the movie The Queen as… the Queen. Is this a coincidence? We don't know, but we prefer to believe that she was preparing for her role. In any case, she thanked BN and her quote "I do believe in naturism and am my happiest on a nude beach with people of all ages and races!" went around the world. Many thanks for that Helen!
The diversity in nudism is prominent among movie stars. Brad Pitt, as we mentioned before, is a home nudist and so is
Kevin Bacon
who prefers to live naked around the house with his wife and kids, except "when the nanny is around".
Orlando Bloom and Justin Bieber, rivals when it comes to women but sharing an interest in skinny dipping during their holidays can often be found on the Bahamas or Ibiza, but nudie movie stars who might ask you to watch their stuff when they turn around to get rid of those tan lines include Alicia Silverstone, Cameron Diaz, Christy Brinkley, Uma Thurman and Bruce Willis, among many others.
In the music world there seems to be a lot of non-sexual nudity as well, Robbie Williams announced to consider himself a nudist and so do Alanis Morissette, Celine Dion and the late John Lennon of course. Christina Aguilera told People magazine that she and her husband practice "Naked Sundays". Wasn't this a tip we've given in one of our articles about how to start with nudism? We're glad to have you as a reader Christina!
Another talent well worth the mention is Billy Connolly, the Scottish comedian who went bungee jumping in New Zealand butt naked. That's on our bucket list too!
Even more famous nudists
If we believe the statistics, about five percent of the world population can be considered some kind of nudist, so we shouldn't of course be surprised that there are many famous nudies out there as well. And we believe that there should be even more. Celebrities often suffer from a lot of stress, the media is constantly focusing on how they're looking and sometimes their wish to be just like everyone else, just for a couple of hours, must be much bigger than ours. Great reasons to take the step into the nudie life!
Picture credit: The photos in this post are coming from Google and Twitter. If you find one of yourself and you don't want it to be on our blog, let us know and we'll remove it.
---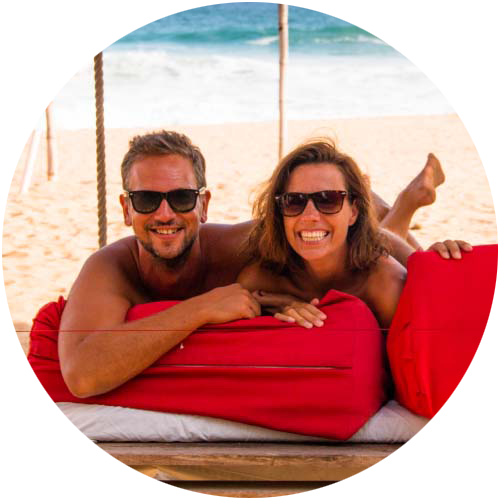 Support Naked Wanderings
Do you like what we do for naturism and naturists? Did we make you laugh or cry? Did we help you find the information you were looking for? Then definitely join our Patreon community!
---