There are plenty of reasons why people chose to become nudists, we have already discussed some in our article
7 reasons why you want to be a nudie
so we're not going to repeat them all. But shortly summarized naturism provides more comfort, self esteem, liberation and a connection to nature.
Those are the same reasons we use to explain our nudist lifestyle when people ask about it. More than often the other party understands, agrees or even gets tickled to give nudity a try themselves.
But recently someone countered our answer with: "Yes, but why do you need to do that in group?". What's with the social nudity? What's wrong with just being naked inside your own home?
As a matter of fact we couldn't really think of a good reason at that moment. The person was right. We all have our own reasons to be nude, whether it's because we don't like tan lines or because we prefer the touch of a summer breeze over the touch of fabric on our bodies. Those reasons explain why we like to get naked, but not why we prefer to be nude among others.
We had to think about this because this question kept playing in our heads (and because we hate to stand speechless).
Why do we sometimes travel far (and often spend money) just to be nude in a social environment?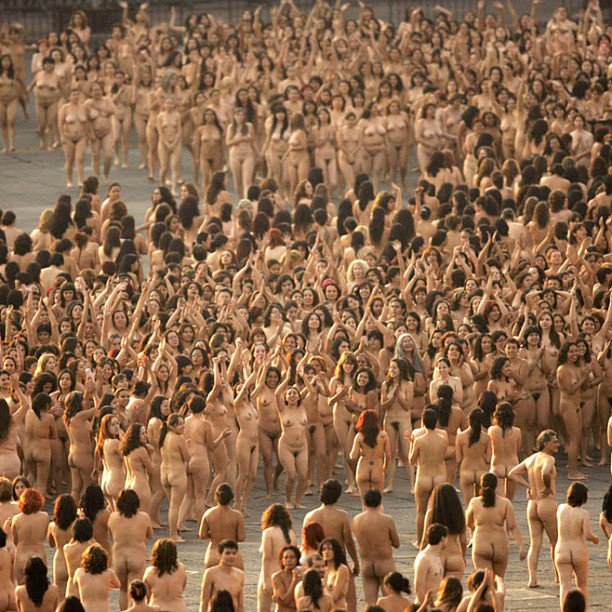 People are social beings, also when nude
At first we tried to laugh the question away with the idea that we were actually just looking for places to be nude and that we didn't care about the others, they just happened to be there. But we knew that wasn't the case.
Why did we chose to spend our holidays in a nudist resort instead of a
private beach house
for example where we could be comfortably naked as well?
Why do we drive for an hour to the nude beach for an afternoon of sunbathing when we could do that in our own garden?
The thing is that we humans like to spend time with other humans. Well at least most of us. And of course we prefer to spend time with our close friends, most of them aren't nudists. So it's often a hard nut to crack, especially on a sunny Sunday afternoon. Do you want to spend time with our friends or do we want to be naked?
When our nudist spirit takes over, we replace our clothed friends with nude ones. Well, not really replace them, just for the afternoon.
We also like to make new friends, but how do you do that at our age? As a kid it was easy, your parents took you to the playground and you started playing with the other kids. But when you have the same partner, job and sports club for years, you don't make that many new friends anymore.
At a nudist club, at least you know you'll have one common interest with everyone. The love for being nude. Other than that you know that nudists in general are
friendly and social people
. It happened quite a lot that we just said "Hello" to someone and ended up talking for ages.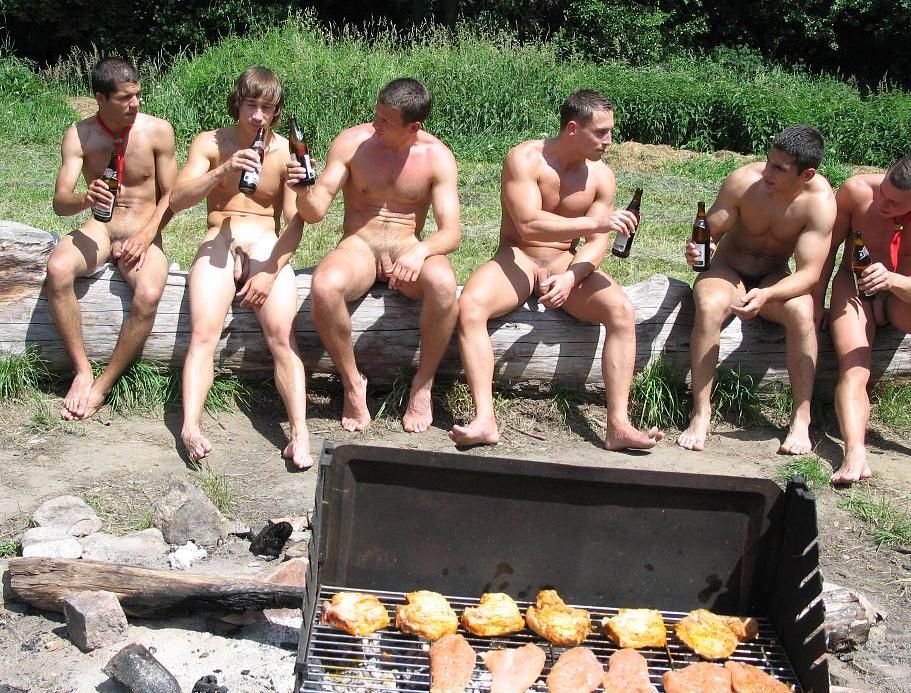 Boundaries disappear when you're nude
Another important factor why we don't make that many new friends as we used to is because we often hesitate to talk to someone based on how they look or what they own. We're not going to start a conversation with the guy in the suit when we are wearing some scruffy training pants and neither will we try talking to the woman who just stepped out of her Aston Martin. It's a shame really, but it's how humans are. We don't like to be rejected or looked down upon so we try to avoid situations where such a thing could happen.
The sad thing is that this works in both ways. Many of the rich and famous are actually pretty lonely because nobody even tries to get in contact with them. We've all heard stories about the very pretty girl who couldn't get a boyfriend because all guys thought she was out of their league. Well, same thing.
As soon as you pass by the "No clothing allowed from this point" sign, all those superficial boundaries disappear. You'll have no idea whether the person you're talking to is an artist or a doctor or a lawyer. Whether they are millionaires or completely broke. They are just people. Just like you.
And you may have spotted a Porsche on the parking lot, but you have no idea whose it is. Actually this is good material for a guessing game as it turns out that most of the time you're completely wrong. At least we are.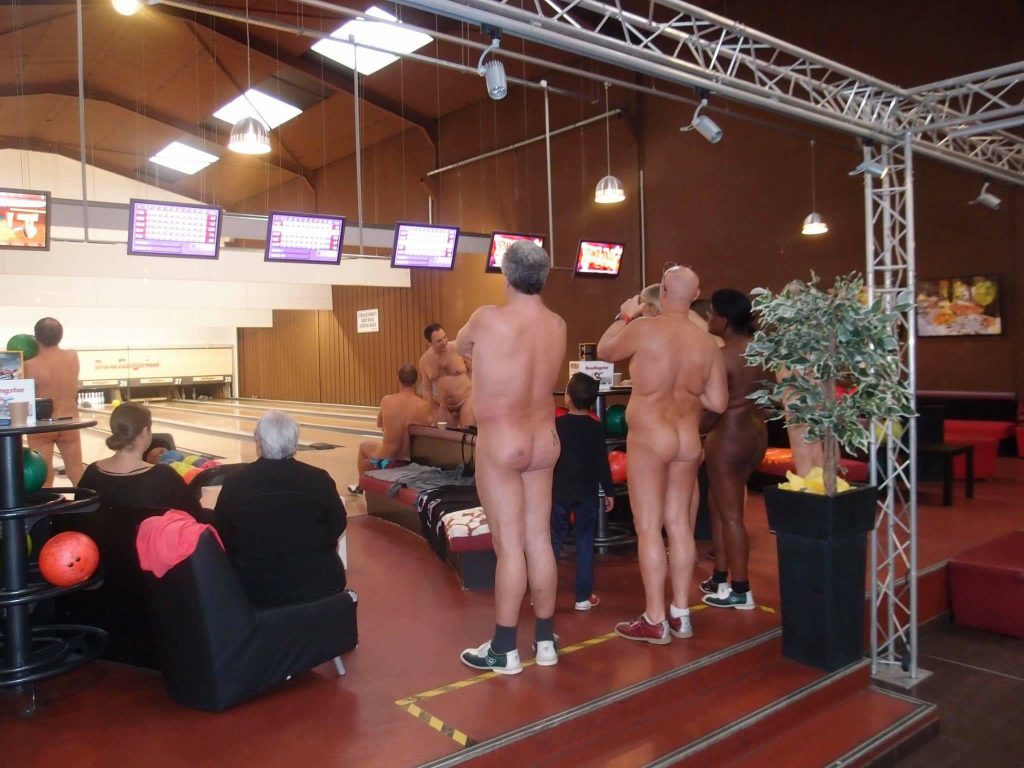 Experience something new
The things we do in the nude are often quite few when we limit ourselves to our home. Even though we're pretty inventive, it didn't take long before we got completely used to
naked cleaning, cooking, sleeping or gardening
. Remembering the fact that we loved skinny dipping when we were teenagers we soon started looking for places where we could do that again. Nudist places.
It's also in nudist places that we learned that practically everything is possibly naked, as long as someone does some organisation. More or less
every sport is practiced naked
somewhere, the most common are table tennis, regular tennis, volleyball and jeu de boule but there are also nudist clubs organising nude 5k runs, nude hikes, nude surfing or nude horseback riding. For those who really like it rough, there's even a nude Rugby club in New Zealand.
This is not limited to sports either, several nudist clubs organise art workshops for those into drawing or body painting. There are nudist dance classes, quizzes, karaoke evenings, parties, you name it.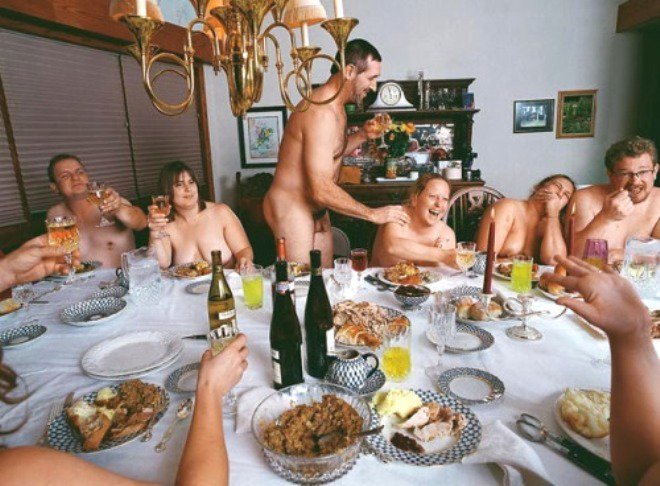 A brave nude world
A final reason we could think of is that from time to time we like to exchange our "real" world for a more perfect one. A world of equality, harmony, peace and friendliness. A world where people are happy and nice to each other. A world without noise. A world without violence. A world without cell phones. A world where nobody's the boss and everyone gets along.
Okay, okay, we might be a bit romanticizing here. A visit to the nudist club is nothing more than a snapshot of life, it's not life itself. But that doesn't take away that it's a happy place. A place where you can take off your sorrows together with your clothes and put them in a locker. At least for a while. And it just wouldn't feel the same if there was nobody else.
When we were just new to nudism, we often felt different. The fact that we like to spend our time socially nude somehow separated us from the rest of the world. It was hard to put our finger on. Was it a fetish? A hobby? A strange twist in our heads?
By visiting nudist resorts we found out that we weren't that different at all. That twist appeared to be a lifestyle shared by many others. And suddenly… we felt normal again.
Naked Wanderings' Complete Guide for the First Time Nudist ebook

Do you still have questions about nudism or naturism?
Are you looking for even more tips and tricks?
Our ebook will be the perfect resource for you!

Learn More
Picture credit: The photos in this post are coming from Google and Twitter. If you find one of yourself and you don't want it to be on our blog, let us know and we'll remove it.
---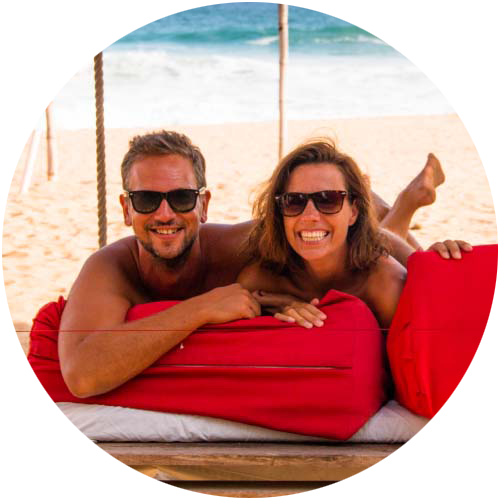 Support Naked Wanderings
Do you like what we do for naturism and naturists? Did we make you laugh or cry? Did we help you find the information you were looking for? Then definitely join our Patreon community!
---