Normally we don't spend whole articles about our future plans, only on birthdays or the end of the year we like to give you a sneak peek of what's coming next. We do this mostly because we think that you can appreciate the surprise.
"Oh now they're here… and now there…" We imagine your reactions.
But we're not going to lie about it, another reason why we don't talk much about our plans is that there's often not much of a plan anyway. Often we have no idea where we'll be in two months and our plans keep changing from week to week.
But this time it's different!
If you've been following us on social media or if you're receiving our
newsletter,
you already know of course. We are going to America!
We also thought that this news was the perfect occasion to start with our brand new
YouTube channel
, so if you missed the video, check it out here:
Why the USA?
We've been having an amazing time here in Asia for the last 4 months, we've seen so many beautiful and interesting places we can hardly believe it ourselves. Amazing beaches, centuries old temples, interesting culture and very friendly people all over the place.
But we were missing something…
The places where we could be comfortably naked were very limited. Much less than we had initially imagined anyway. In fact, other than at the one resort in Bali and five resorts in Thailand, we had to stick to hiking to far away places to get a quick skinny dip hoping that nobody would see us. This is fun and we can't say that we didn't enjoy the adrenaline rush from time to time, but we have the feeling that after Thailand we'll have seen most of the nudist opportunities in the area.
So we were wondering… Will we continue this trip through Asia? What are our other options? Back to Europe? The Caribbean? North America?
A very hard choice and luckily not one we had to make ourselves.
Faith can move in strange ways, we had noticed this before when we ran into problems getting a visa for India and ended up in
Bali
where our options for getting naked were suddenly much higher.
When life gives you lemons…
Some time ago we received lemons again via an e-mail from a friend inviting us to a party in New York City in the end of April. The choice was made. We are going to the USA!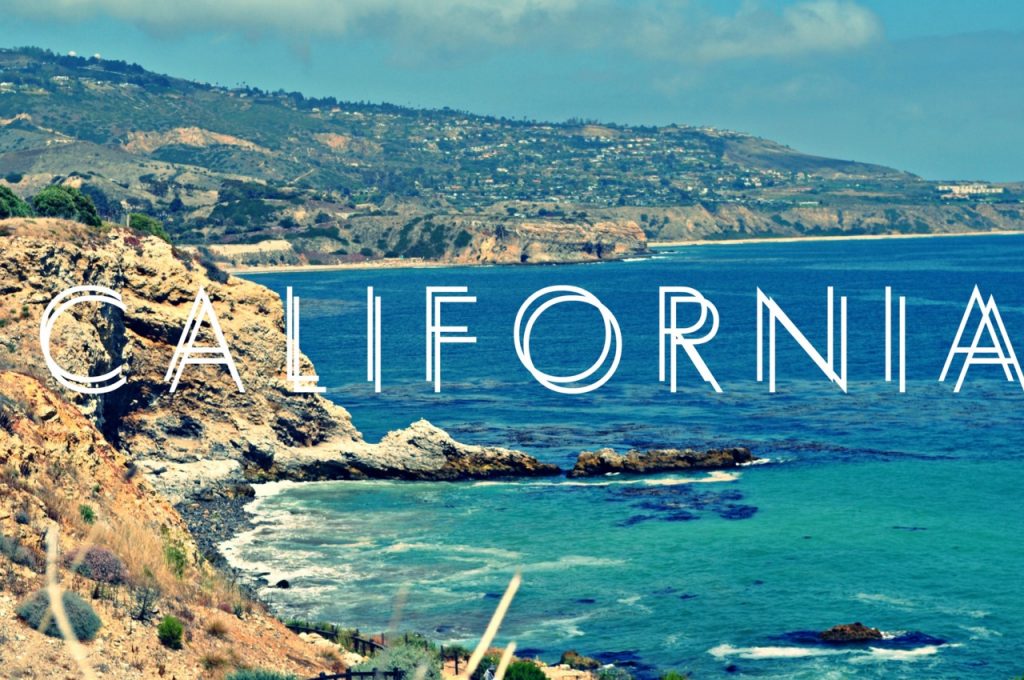 Where in the USA?
Of course the USA is a huge country and we certainly can't cover it all. Especially because we had budgeted staying about a year in Asia, where the cost of living is of course a lot lower.
So we have to be careful not to blow our money too fast. We figured that about one and a half to two months in the country won't do us that much harm and at least we'll get the chance to experience some nudist opportunities.
Because the end of April probably isn't the best time to get naked in and around New York City, we're planning to stay there only about a week. During this time we hope to get a taste of some indoor nudist opportunities the city has to offer, we're thinking about yoga, fitness, maybe a gathering here or there, things like that.
By the end of April we're going to search for warmer weather, we had a really hard time choosing between Florida and California, but in the end the west coast won the battle. We're going on a road trip of about 5 weeks through California.
Here's basically what we have in mind:
We'll arrive in LA and spend a couple of days in the city.
Then we'll go south towards San Diego and from there take interstate 8 passing by DeAnza Springs Resort.
From there we're heading north again towards Palm Springs, which seems to be a mecca when it comes to nudist resorts in California.
Our next episode will be towards Las Vegas, not to gamble away our money but to stay at the Sea Mountain Nude Resort.
From Las Vegas we will do a side trip towards the Grand Canyon and hopefully get the chance to do a naked hike over there.
Then we're heading back west, through Death Valley, Sequoia National Park and Yosemite where we're going to search for some opportunities to get naked as well…
From there we'd like to end up in the San Francisco area, home to most of the nude beaches of California, where we're going to camp for a couple of weeks.
And from there we'll follow the coast back down to LA.
Sounds pretty much like a plan, doesn't it?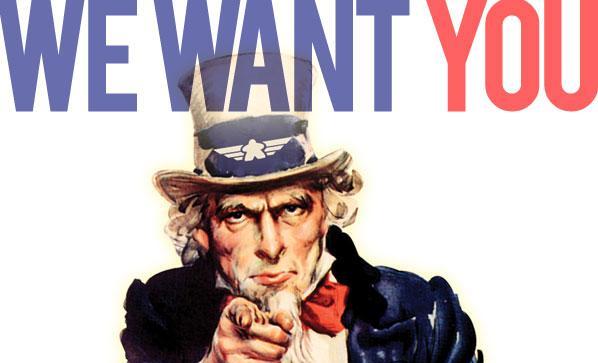 We want you!
You've already heard it in the video, if you happen to be in California during May or early June and you happen to have a fridge of cold beer you just can't get rid of or you have some steaks which are waiting to be barbecued, we'd be happy to help you out with that!
But that's not all.
Although we're getting better and better with researching our destinations, the best tips always come from the locals. So if you have some good advice about our itinerary (or you think we've made a very stupid plan), we'd be happy to hear. If you know about nice events for nudists during that period, nice places to get naked that haven't found their way to the internet yet, must see spots, amazing nude beaches or whatever you think we might enjoy, please get in touch via our
Contact Form
or directly via e-mail:
[email protected]
We're also looking for advice about getting naked in national parks, is it really allowed? What are the rules? Do you happen to know any great spots which are on our route? Please get in touch!
If you're planning a visit to any nudist resort or beach or campground in May and you'd like to be there together with us, let us know and we'll send you the exact dates when we will be there.
Also tips for New York are appreciated by the way, although we'll only be there for a couple of days, we do hope to have some great nude experiences.
This is going to be an epic trip, we're looking so much forward to it!
See you in California!
Naked Wanderings' Ultimate Guide for Nudism in California ebook

Are you looking for great nudist resorts and nude beaches in California?
Are you looking for the best tips for a nude vacation in California?
Then our ebook will be the perfect resource for you!

Learn More
Need help with planning your trip? Check out our Resources Page for an overview of the best companies we use during our travels
Picture credit: The photos in this post are coming from Google and Twitter. If you find one of yourself and you don't want it to be on our blog, let us know and we'll remove it.
---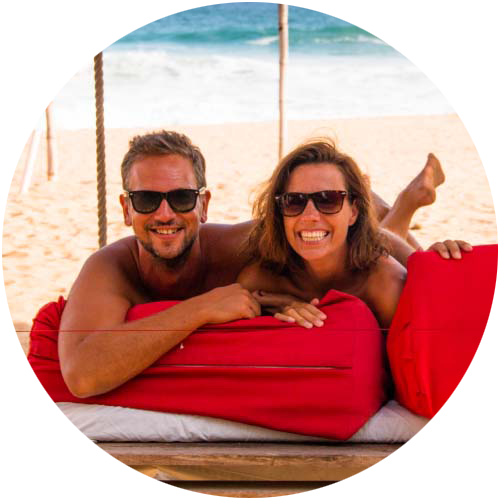 Support Naked Wanderings
Do you like what we do for naturism and naturists? Did we make you laugh or cry? Did we help you find the information you were looking for? Then definitely join our Patreon community!
---