After a week in Zipolite, we really started to feel the magic of the town, how its relaxed atmosphere invites you day after day after day to relax on its nude beach and watch the hours pass by. Not caring about anything except whether you'll have the fish or the shrimp for dinner. Or maybe pizza for a change? You'll figure it out by the time you get hungry.
Playa Zipolite is not only relaxed in terms of laziness, on this nude beach you can be whoever you want to be and wear whatever you want to wear. Do you like bathing in the ocean in an Armani suit? That's perfectly fine. Do you prefer your birthday suit? Perfectly fine as well. There is very little judgment.
Clearly, the time for us to leave had not yet come, we had to explore this further (and yes, we wanted to keep spending our days drinking Corona with our naked butts in the sand). So we moved from
Brisa Marina
to Hotel Nude. The name probably gives away our reasons to check out the place. It's a real clothing-optional resort directly on the nude beach.
How to get to Hotel Nude
Directly on the nude beach! And also on the Roca Blanca side of town where there are the most restaurants and bars and where the atmosphere, in general, is much better. Certainly in the low season. You can get to Playa Zipolite with a pretty long bus ride from Oaxaca City or an even longer one from Mexico City. A much more comfortable way is to fly to either Huatulco or Puerto Escondido and take a taxi for the last hour's drive. The average taxi price for the ride is about 500 – 600 pesos, which is more or less 30 dollars.
Check
Jetradar.com
for the best deals on flights.
Once you arrive in Zipolite, you want to get to the far end of Roca Blanca, until where the paved road stops and then fifty meters further on your left side you'll find Hotel Nude.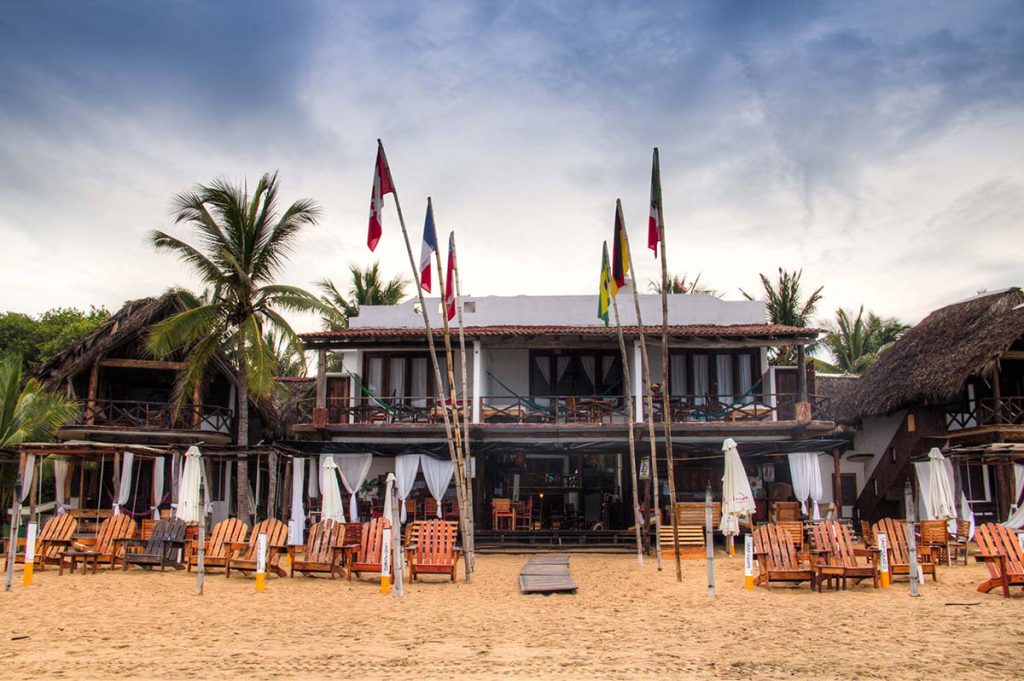 Where to stay at Hotel Nude
Hotel Nude is one of the more upscale hotels on Zipolite Beach and has about twenty-five bungalow-style rooms. A couple of rooms have a sea view (clearly the more expensive ones) and the others have a swimming pool view. Certainly not a bad option either, although nothing beats of course the sight of the ocean the moment you wake up.
All rooms have a private bathroom, a very comfortable bed, and a mosquito net which is pretty handy during the rainy season.
And of course, nudity is allowed everywhere in the hotel.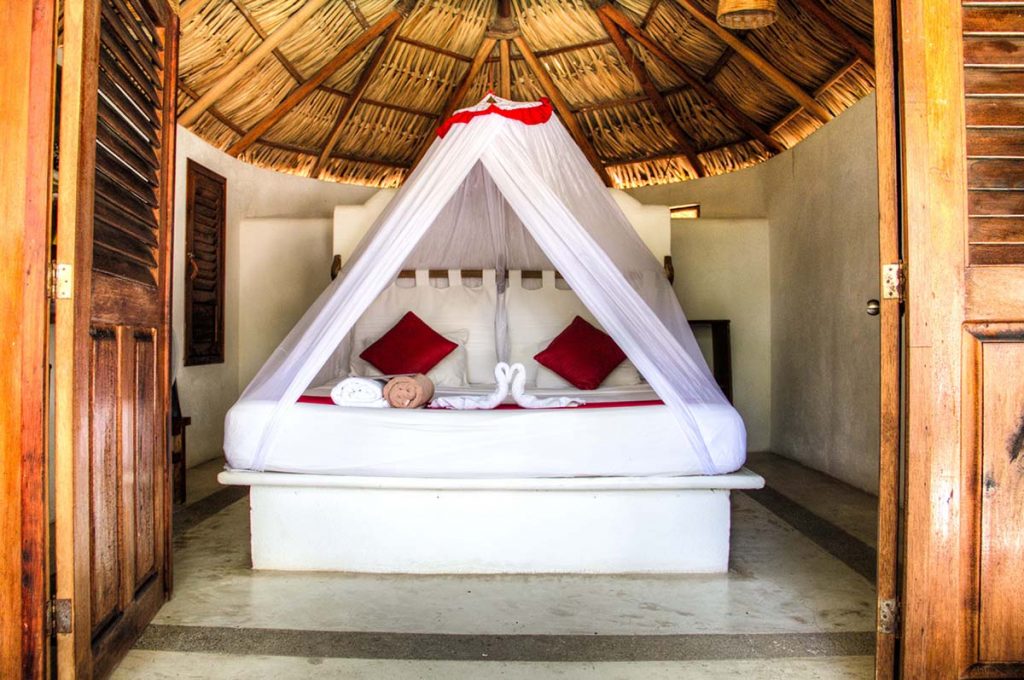 What to do at Hotel Nude
Ok, we said that nudity is allowed everywhere in the hotel, but that's not exactly true. If you read the rule sheet, you'll see that they ask to cover up in the restaurant. But who reads the rule sheet? Apparently, not that many because it happened a lot that we saw naked people or topless women having lunch or dinner. So don't worry too much about that.
Although the food has not really convinced us, the restaurant and the beach beds and chairs are probably the places where you'll hang out the most. Not only spend most of the hotel guests their time there but also nudists who are staying in other hotels tend to come over to the beach at Hotel Nude to hang out. It's the nudest part of the nude beach, so to say. And then there's the swimming pool, surrounded by cabins and the perfect place to cool down if you don't want or dare to get refreshed in the rough ocean.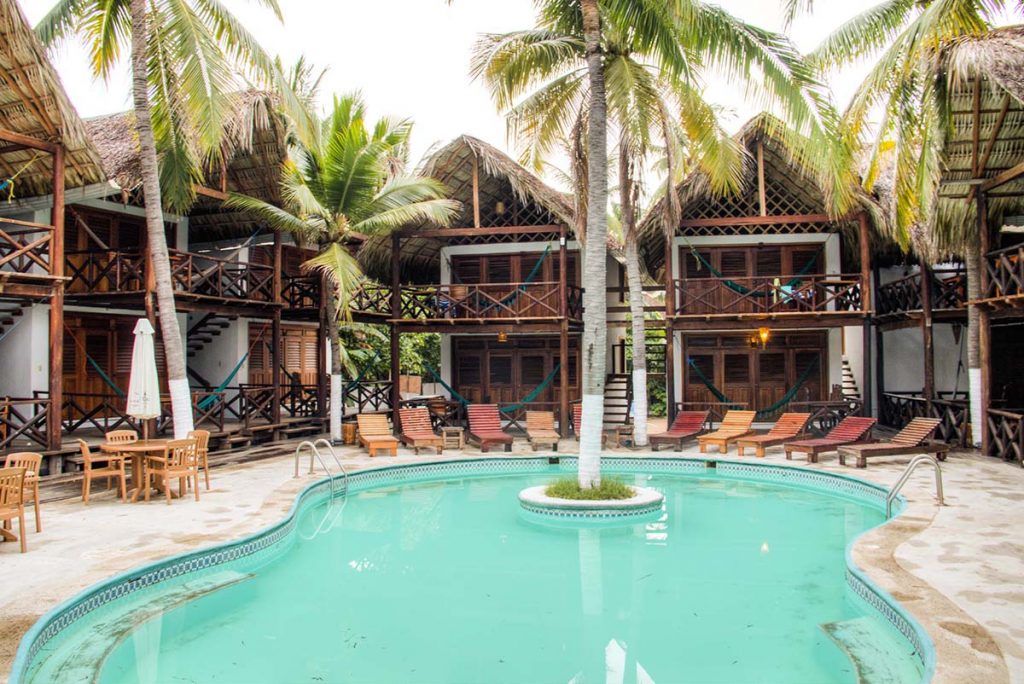 Around Hotel Nude
It's the nude beach, why would you want to visit any of the surroundings? You have a 1.5 kilometre stretch of sand where you can walk around freely naked. But if all that nudity would become too much for you (for some reason we will probably never understand) or if you wake up one morning with the idea that you have to do something active (again, we have no idea why), there are some options. Right at the other end of the beach is a dirt track leading to Playa de Amor, it's a decent walk to get over there, but be careful. There is a reason why it's called that way. Translation: Love Beach. Just saying.
Other options are the fishing town Puerto Angel, and the beach of San Agustinillo where the water is less rough than in Playa Zipolite but where your butt has to be covered. Topless is still allowed. Or the "Pueblo Magico" Mazunte, which attracts a much more spiritual crowd and is famous for its yoga retreats. We weren't big fans though.
Staff at Hotel Nude
Hotel Nude has quite a large amount of staff for a medium-sized hotel. Most of them you will barely notice. Your room gets cleaned while you're out and the pool and its surroundings are maintained way before you wake up. You'll never see it happen unless you're a very early bird or if you had to set your alarm because you needed to take the wonderful pictures in this article.
The staff members with whom you will get in touch are those working at the bar and restaurant. We mostly remember a big smile that came with the name Eddy and a very funny young kid who was always trying to practice his English. Most of the bartenders do speak basic English or at least some "Spanglish" and if that wouldn't work out there's always the universal sign language. Trust us, you will get your cocktails, beers, and nachos with guacamole.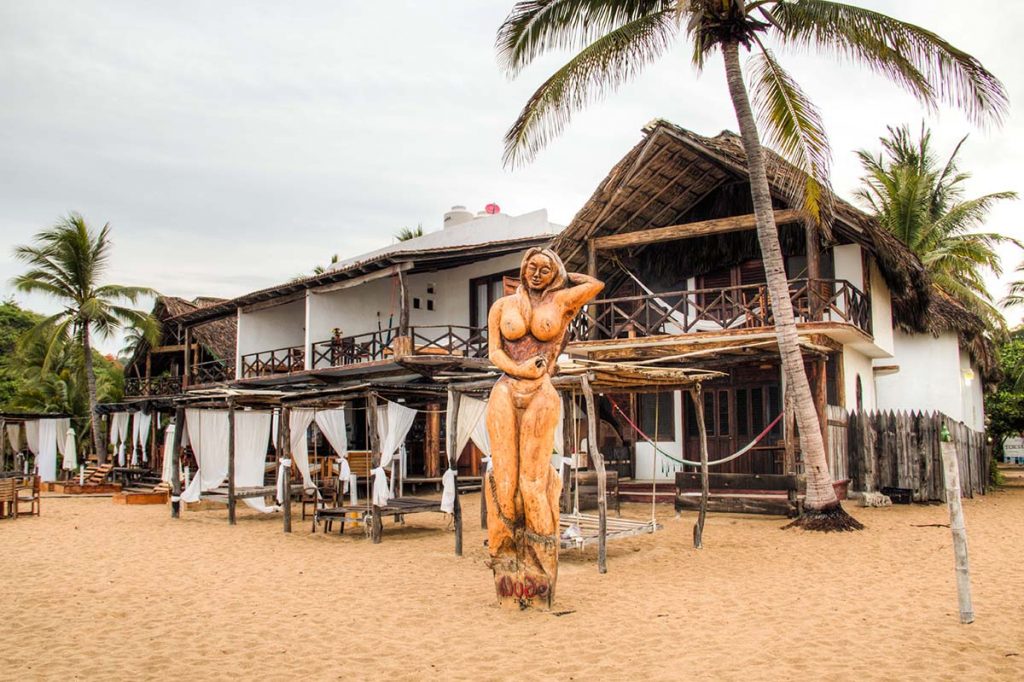 Guests of Hotel Nude
Hotel Nude attracts a very international crowd and is of course popular among nudists. While we were there (remember it was low season) most of the other visitors were Mexican though. Not only is Hotel Nude popular for being nude-friendly but also for its rather upscale accommodation so in low season it also attracts a certain amount of textile guests. While we were there, there was an interesting mix of nudists and textiles, none of them seemed to be bothered by the other. But then again, that's the whole spirit of Zipolite. It's a free place!
Summary
Being the first clothing-optional hotel on Zipolite Beach, Hotel Nude is also still one of the most favourite ones. While other hotels only had a couple of guests when we were there, Hotel Nude was often packed. If you're looking for comfortable accommodation right on the beach, and you're not a big fan of wearing clothes, Hotel Nude is probably one of your best bets!
Find more reviews on:


Read more about this resort on  
NUDE
More info and reservations: http://www.nudezipolite.com
Naked Wanderings' Ultimate Guide for Nudism in Mexico ebook

Are you looking for great nudist and clothing-optional resorts in Mexico?
Are you looking for the best tips for a nude vacation in Mexico?
Then our ebook will be the perfect resource for you!

Learn More
Need help with planning your trip? Check out our Resources Page for an overview of the best companies we use during our travels
Disclaimer: We have been invited as guests of Hotel Nude, but of course all opinions are our own. We are super confident you will love this place as much as we did!
---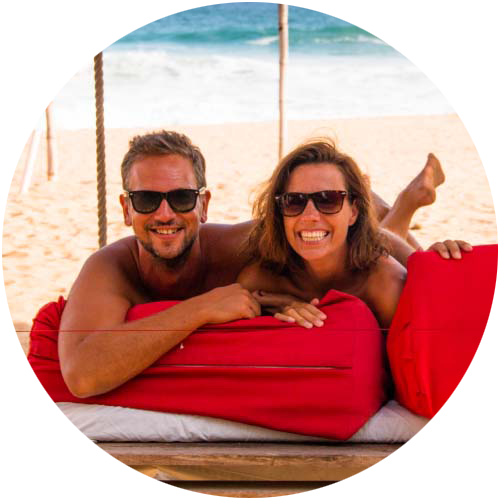 Support Naked Wanderings
Do you like what we do for naturism and naturists? Did we make you laugh or cry? Did we help you find the information you were looking for? Then definitely join our Patreon community!
---