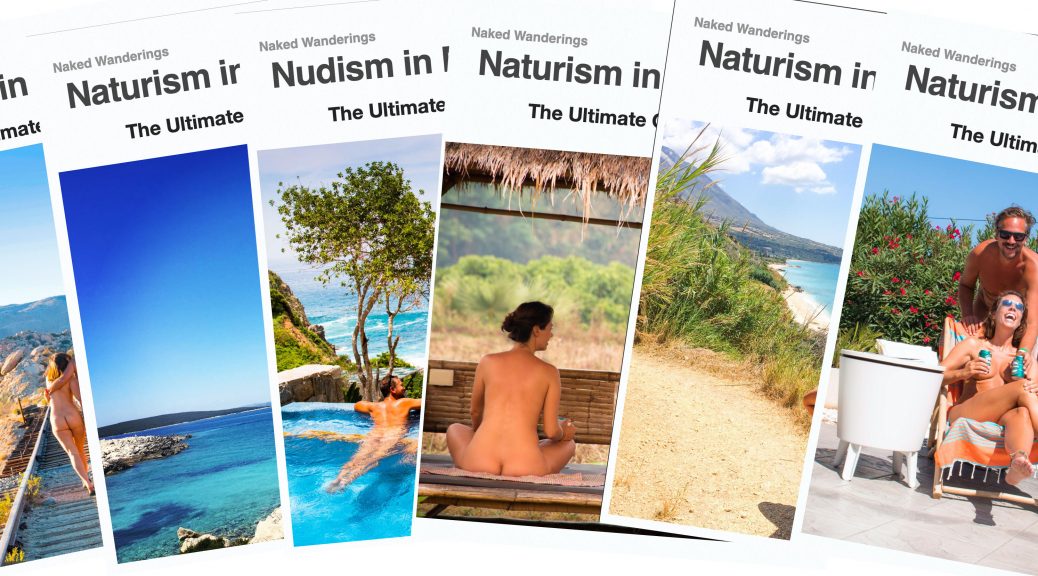 Naturist Guides
Naturist Guides
So, you want to learn everything about naturism in a certain part of the world or just naturism in general?
Then our ebook guides are exactly what you need!
In our Ultimate Naturist Destination Guides we'll tell you everything you need to know about the naturist options and nude beaches in a certain country or region as well as many tips about how to get here, what to visit, what to eat and lots more.
In our Complete Naturist Guides we'll tell you everything you could
possibly want to know about a certain topic of naturism.
Are you excited yet? You should be.


First Time Nudist: The Complete Guide
Are you interested in naturism or nudism?
Did you just become a naturist and still have some questions?
Then this is the perfect guide for you, full of tips and tricks for aspiring and beginning nudists and naturists.

Ultimate Naturist Destination Guides

"We just returned from a holiday in Zadar, Croatia. We bought your extended guide and used it thoroughly. We try and get to the beaches as much as possible and your recommendations were really good"
"The range of different places you visit and the honest opinions you give us are a big help to us in planning our future trips"
"My wife and I are 40 and 33 years old, and have only been naturists for the past couple years. Largely thanks to your insight and guides to assist us along the way."
"You guys are doing all the homework for me and my partner"
"Your guides on visiting naturist destinations around the world are an awesome value."
"I just booked a camping trip in France, based entirely on your recommendations"